This article is about 15 short bob hairstyles. When we talk about short hair for women, the hairstyle that is completely girlish and charming is bob. There are two types of bob– short bob and long bob. Those who don't want to cut their hair short go for long bob. Many avoid going for short bob as they think it restricts one to some particular hairstyles. While it is completely wrong. There are a number of hairstyles that you can try with your hair. Read the article to learn the best of them.
15 Short Bob Hairstyles:
1.) Blunt Bob 
Blunt bob is one of the most gorgeous looking hairstyles that you can go for. It gives you a completely chic look and you can carry this hairstyle to any place, event or function.
2.) Caramel Ombre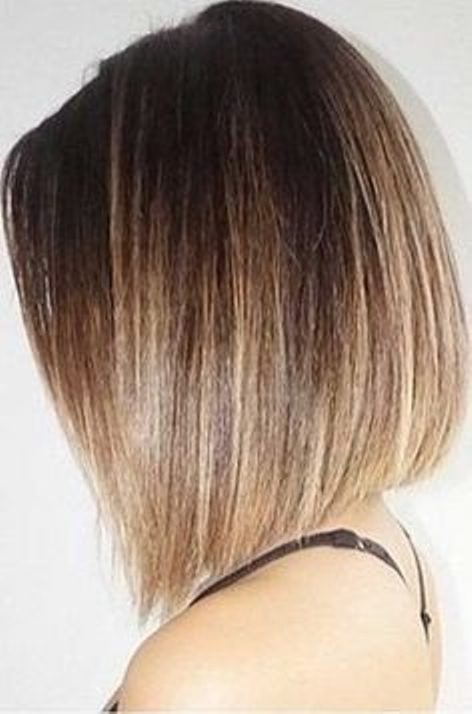 Caramel ombre is also one of the finest hairstyle that you can try with your short hair. It gives you a completely attractive and lovely look.
3.) Angled Bob 
If you want your short bob to look more stylish and charming then you can definitely try this hairstyle. Angled bob is one of the most fantastic short bob hairstyles to be tried.
4.) Layered Bob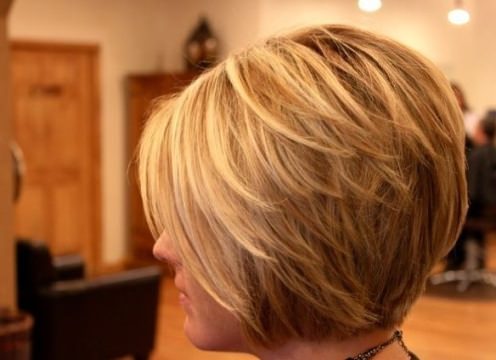 If you want to make your hair appear more girlish and beautiful then you should surely go for layers. Layers go great with long and so they do with short hair as well.
5.) Front Bangs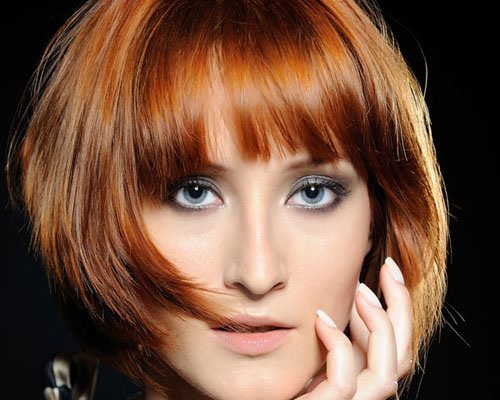 Front bangs are something that always goes with bob and it is really awesome to try front bangs with short bob. Bangs can be called complementary to short bob.
6.) Two Light Shades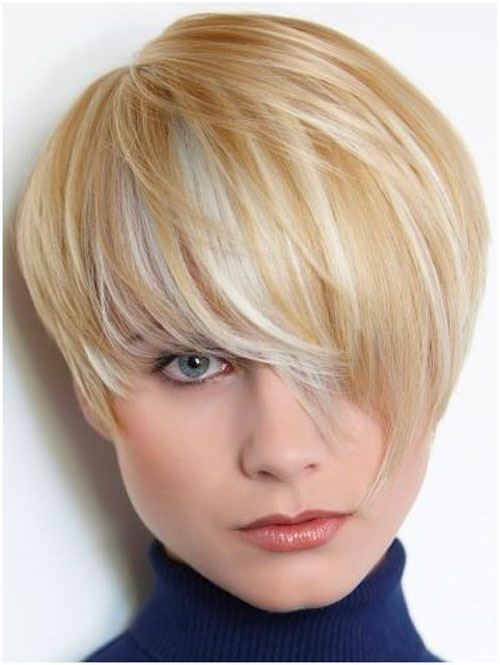 You can try different look for your bob by going for the two toned hair. The two lighter shades are perfect to give you dazzling look.
7.) Feathered Hair 
You can also try the gorgeous feathered hair if you want. Feathered hair are charming and give you an awesome looking hairstyles.
8.) Caramel Highlights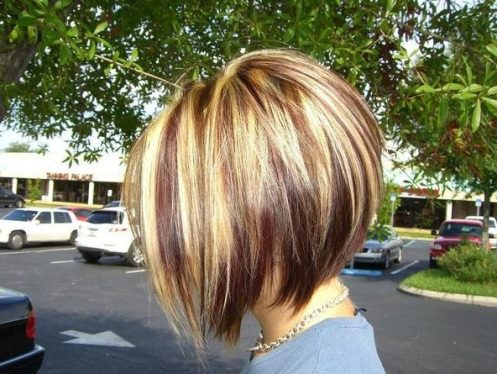 You can also go for the highlight. Highlighted bob is amazing and give you a gorgeous looking shade. If you want to get a stunning style, go for this hairstyle.
9.) The Peacock Color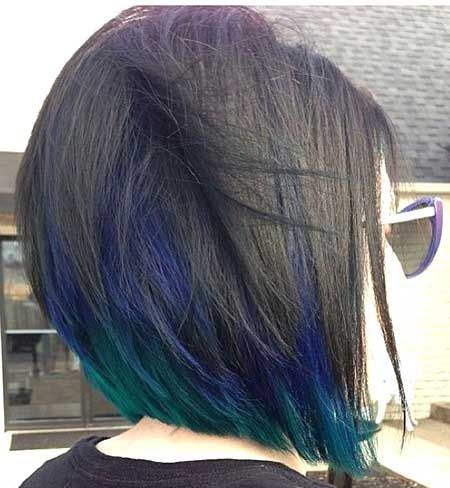 If you want to give yourself a funky look then you should definitely go for the peacock hair color. Peacock hair color is fantastic and you are going to love it for sure.
10.) Flowing Curls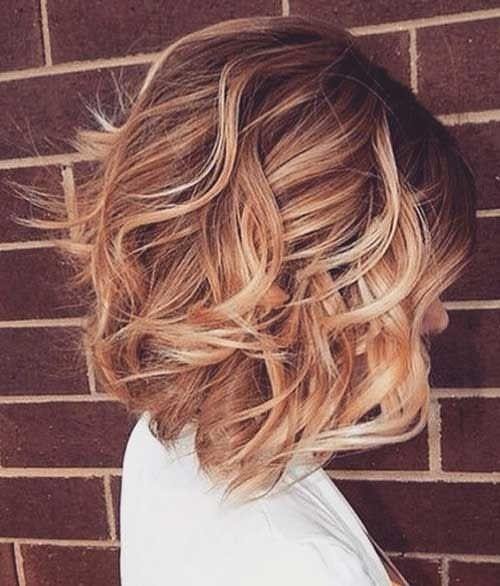 It is always great to make a good difference. You can give your hair a gorgeous look by going for the flowing curls. This look is fantastic if you have to attend some party or event.
11.) Blonde with Darker Roots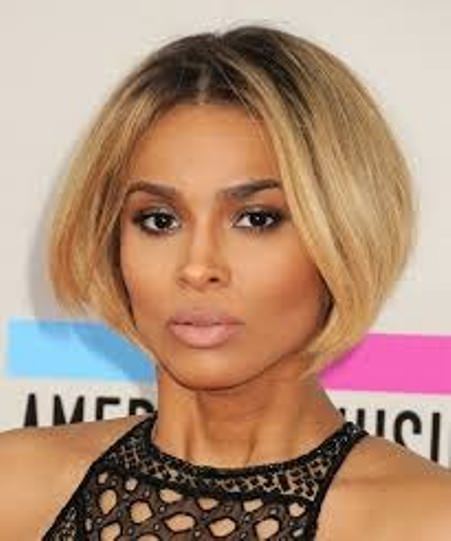 This is a simple but attractive hairstyle that you can try for yourself. Dark roots serve as a base for hair and they look really awesome.
12.) Bob for Natural Hair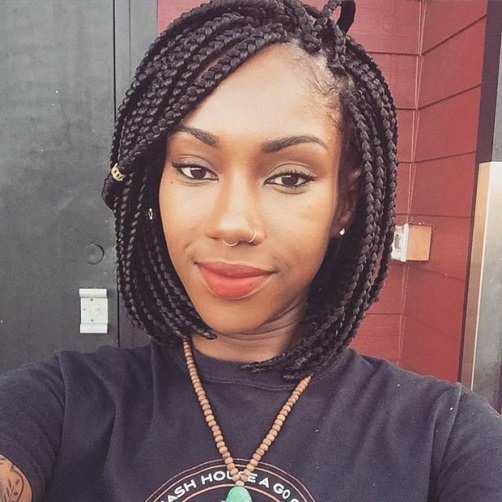 Bob for natural hair is also a great option. It makes the natural twist of hair appear sharp and thus you get a dazzling and glamorous look.
13.) Longer Ends 
Longer ends are in trend and this is also one of the best way to style your hair. A-line haircut is stylish and gives you a dazzling look.
14.) Messy Way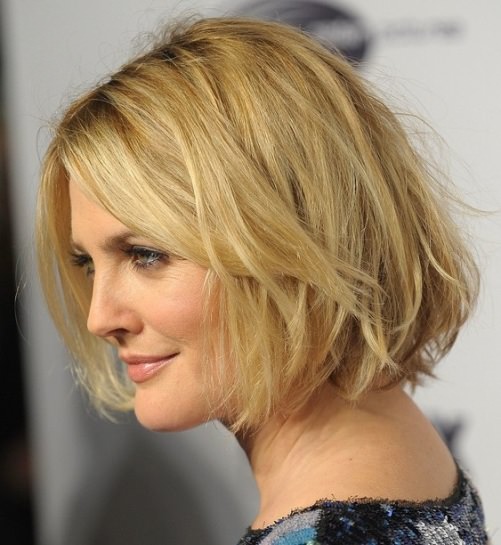 If you are looking for something for your friend's party then this is the fantastic way for you. Messy hairstyle is one of the most awesome short bob hairstyles.
15.) Chopped Look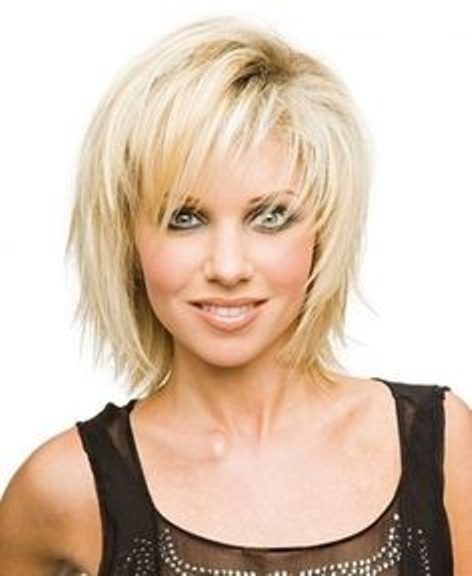 Chopped bob is also stylish and give you an awesome looking hairstyle. If you want to go for the shorter bob then this is the right style to try.