This article is about tree braid hairstyles. Many of you must be wondering what is a tree braid hairstyle. Well, it is a protective hairstyle for the natural hair. Our hair is regularly exposed to heat and thus they damages. The tree braid hairstyles save our hair from the damage. They are quite similar to hair extensions. There are two types of tree braids hairstyles that are individual tree braids and cornrows tree braids. You can style them as the way you style your natural hair and they do not look made up. This hairstyle offers plenty of variations among which you can choose that fits best on you.
List of Tree Braids Hairstyles:
1.) Front-Braided Tree Braids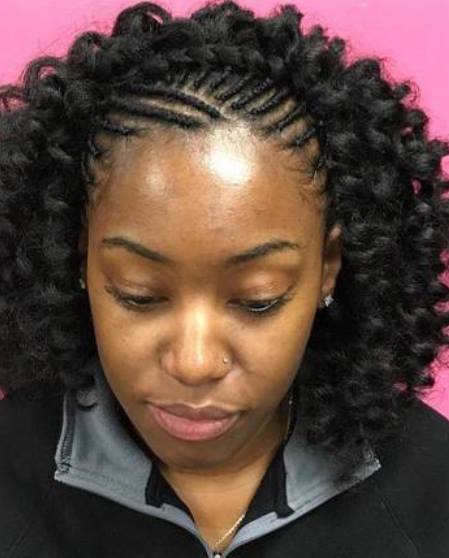 It is a huge success when tree braids look natural. This layered hairstyle is the best example of it. It does not give an artificial look. The front sections feature few diagonal braids. The added headband bread distinguishes the braided section and voluminous curls. This is definitely one of the best tree braids hairstyles.
2.) Long Straight Hair with Tree Braids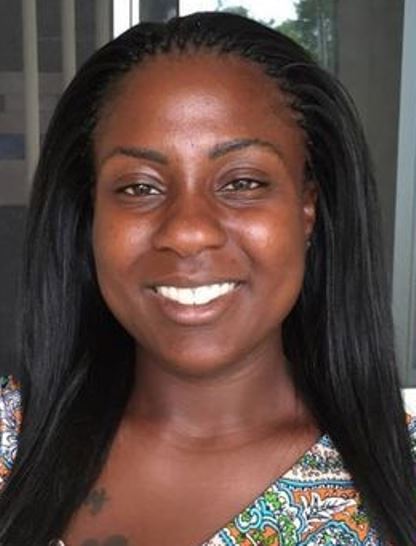 Sometimes it is better to keep the look simple. The long, sleek and straight hair looks cool with the illusion of the braids.
3.) Wavy Tree Braids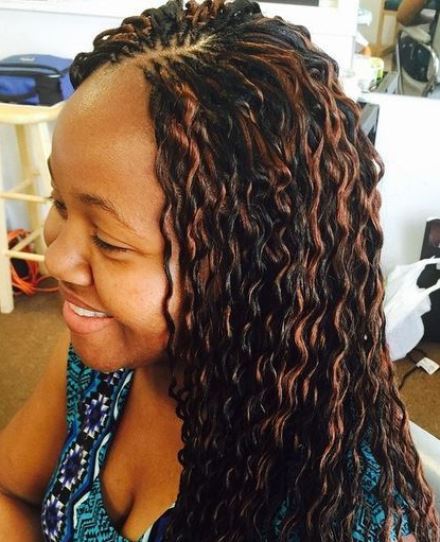 This is one of the classy tree braids hairstyles. Long wavy tree braids that too with highlights looks ravishing. The long tree braid styled in the loose spirals is perfect for a casual outing.
4.) Dark Blonde Tree Braids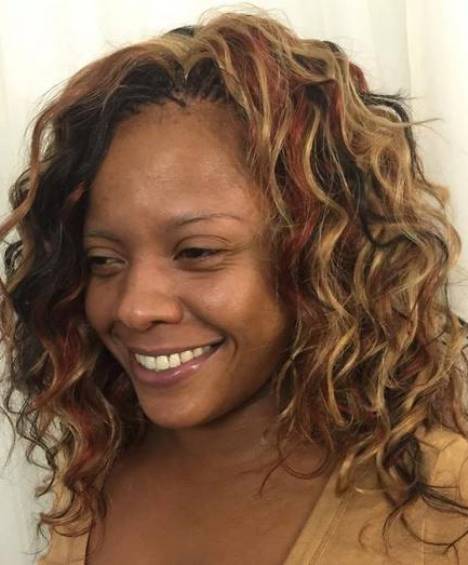 Hair color plays an important role in your hairstyle. This hairstyle features dark blonde hair with some black and red streaks.
5.) Side Swept Curls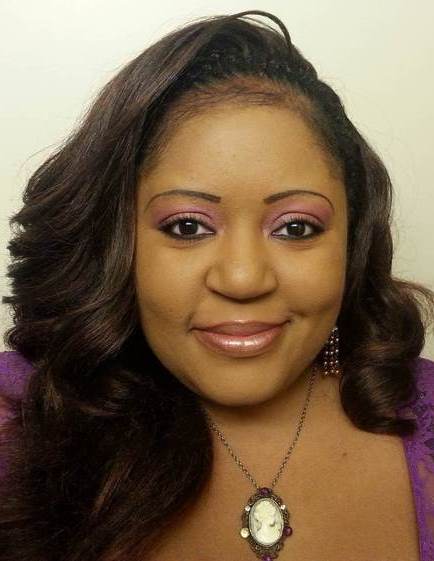 If you want to make your tree braid look natural then this is the best way to style them. The soft curls will beautifully frame your face and draws attention to your gleaming eyes.
6.) Red Tree Braids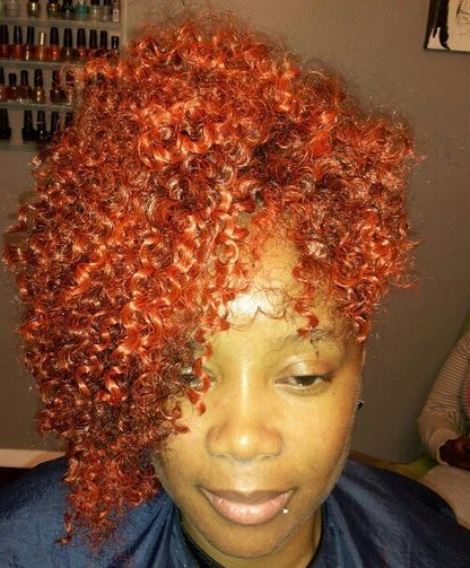 This is quite a bright tree braid. It will give you a funky look and garner you attention that you deserve. The tightly coiled curls with vibrant color are one of the ravishing tree braids hairstyles.
7.) Sleek and Long Tree Braid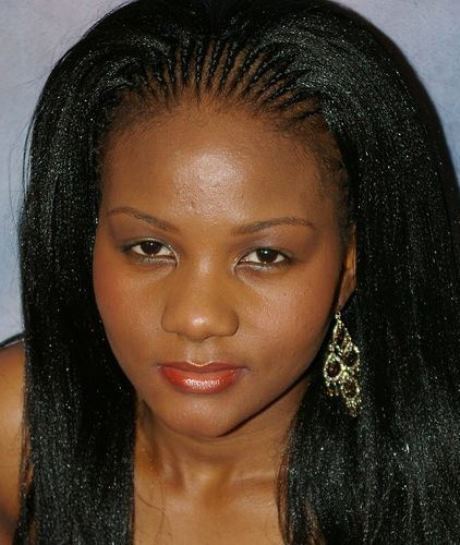 Tree braids hairstyles are quite versatile since they can be styled in any length and into any style. Whether it is straight or curly the long tree hairstyles speak volumes. This basic version is the best example of the classic tree braids hairstyles.
8.) Curly Black Tree Braids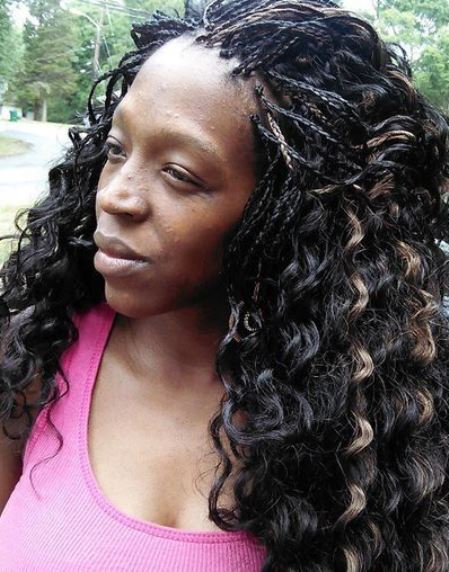 Girls who love long and voluminous hair with braids must give a shot to this hairstyle. The shoulder-grazing curls add thickness to the looks.
9.) Honey Blonde Tree Braids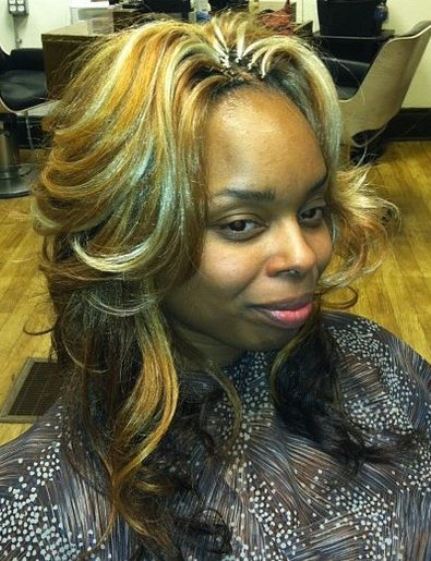 Blonde hair color always manages to garner the attention and this honey blonde hairstyle is a perfect example of it.  It features the classy combination of the honey blonde, platinum blond, and dark blonde.
10.) Classy Bouffant Style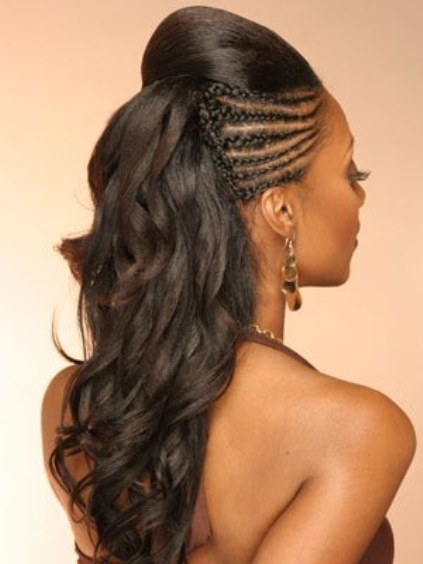 This is hairstyle is perfect for a wedding or similar special occasions. The side tree braids give an eye-catching look and the bouffant compliments the entire hairstyle. This is one of the mesmerizing tree braids hairstyles.
11.) Thick Straight Tresses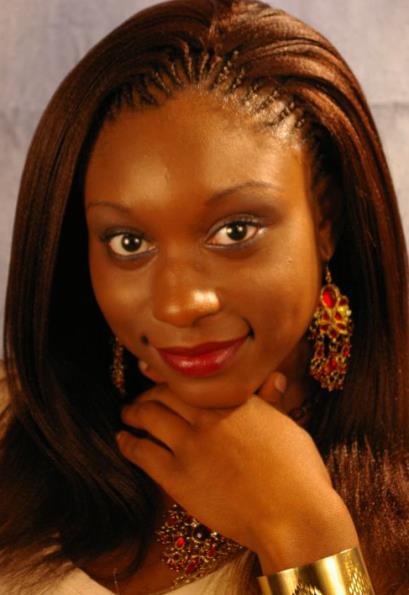 Who does not like thick hair? This is one of the simple yet classy tree braids hairstyles. This style features cornrows ending to the straight and thick hair.
12.) Waterfall Tree Braids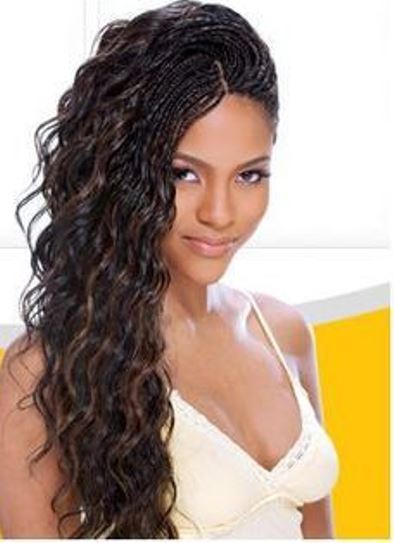 The steaming waves swept on the side are the best example of the simple yet stylish hairstyle. The extensions are the best way to experiment with colors and highlights.
13.) Free Flowing Highlighted Curls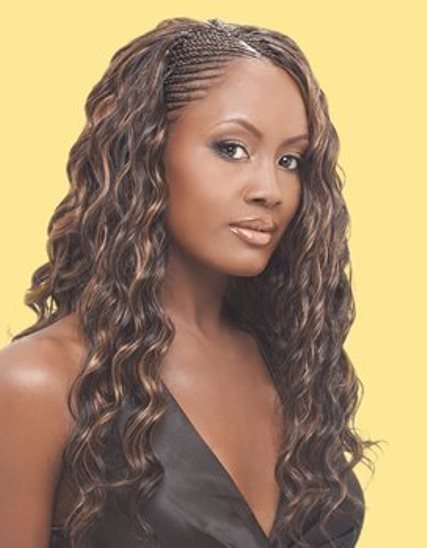 Luscious curls give an iconic look. The side cornrows add depth to the hairstyle. It complements the long curly hair. For a bold look go for smokey eyes.
14.) Bouncy Curls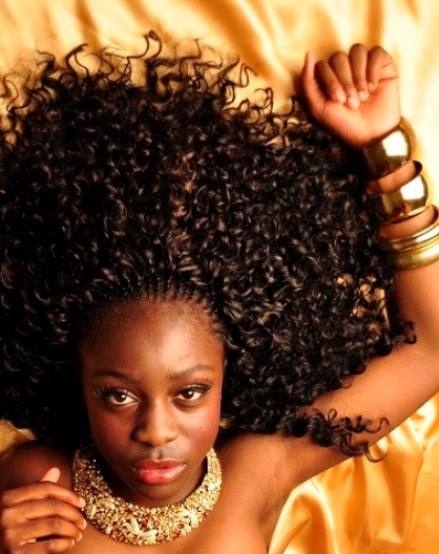 You do not always need to grow your hair to enjoy the lush, falling back curls. The extension is the best way to get the look.
15.) Layered Two Tones Braids
The tree braids hairstyles are open to to-toned hairstyles as well. The combination of dark hair color with burgundy looks scintillating. The shoulder-grazing hair with burgundy hue is perfect to garner loads of attention.
16.) Highlighted Tree Braids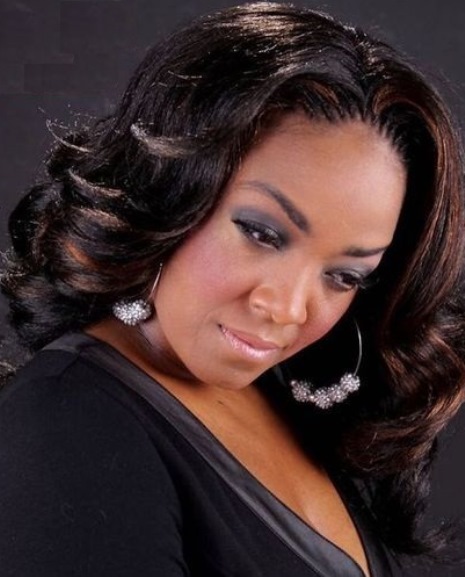 Highlights are one of the classy ways to experiment with your looks. This hairstyle features auburn highlights that blend well with the black fake braids.
17.) Wavy Hairstyle for Tree Braids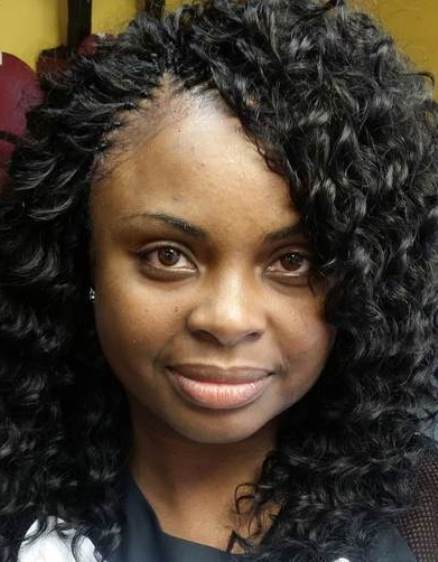 The best thing about such tree braids hairstyles is that it gives you freedom to experiment with different textures. The tightly placed curls add depth to the hairstyle and the side parts frame the face nicely.
18.) Wavy Center-Parted Tree Braids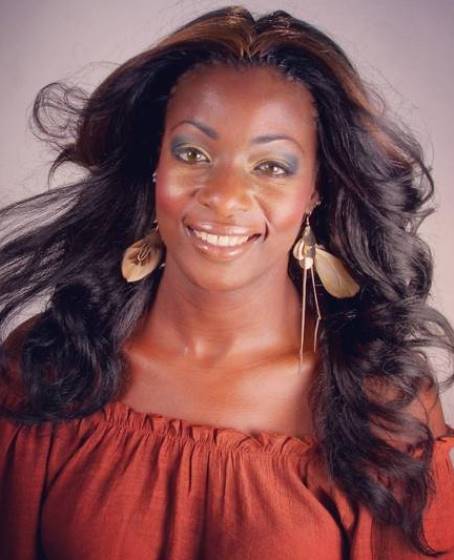 If you are inspired by the veteran hairstyles then you can try your hands on this hairstyle. The styles feature tree braids that are parted down and the free-flowing locks. To add a hint of glamor to your looks you can slightly curl your hair.
19.) Twisted Top Tree Braid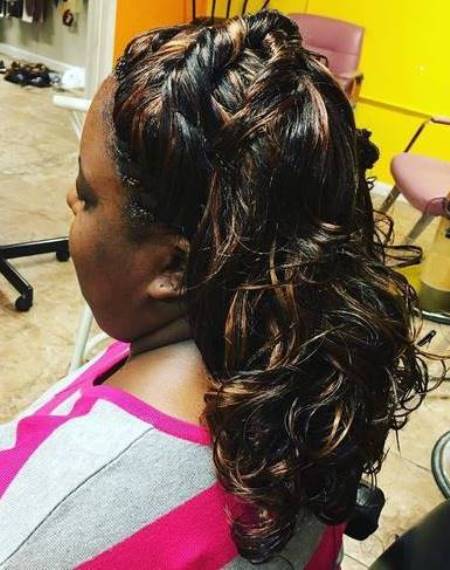 This is quite a creative hairstyle that calls for a twist. This gives an illusion of braids. For an interesting look, you can go for caramel or chocolate hue of the color.
20.) Unique Tree Braid Hairstyle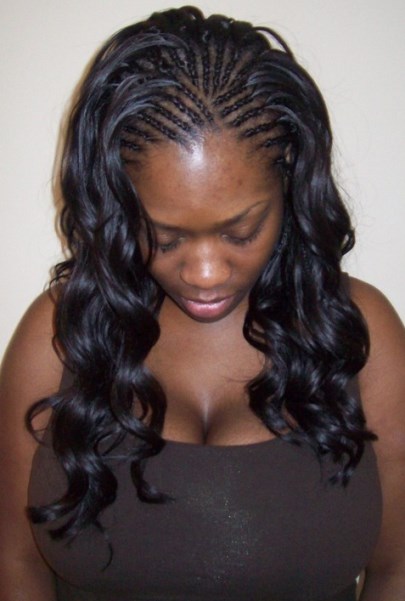 This diagonal style is also a nice a way of styling the tree braids hairstyles. It will give you nice look.