Ombre has been in trend from a very long time. However, the hues of blue have recently got the popularity. It offers plenty of looks. From a mermaid look to a rainbow hairstyle, blue empowers your fantasy. Read more to know, different blue ombre hairstyles for women.
List of Blue Ombre Hairstyles for Women:
1.) Blue Ombre with Barely Dipped Tips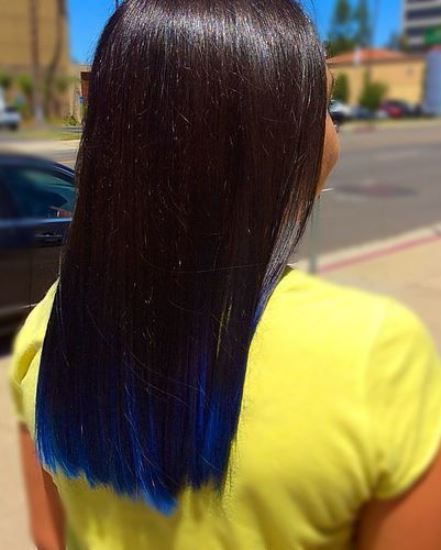 This is one of the most sophisticated blue ombre hairstyles for women. Electric blue is a nice choice for summers. The colored tips look great. Girls with straight, long and shoulder-grazing hair can easily don this look.
2.) Oil Slick Ombre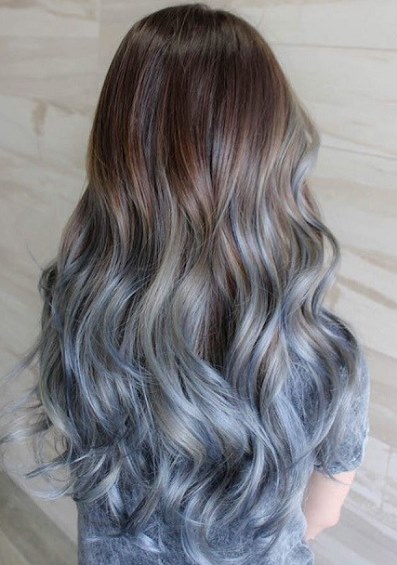 This hairstyle gives a look of the sunset. The oil slick technique is a blend of the brown and blue color. This shiny blue hair color is perfect for the girls who love to show up.
3.) Blunt Blue Ombre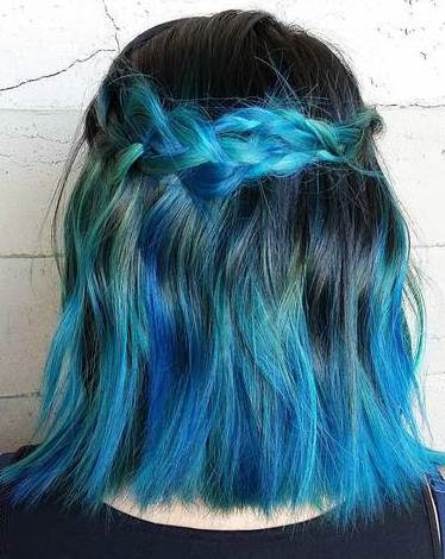 This is one of the most desired blue ombre hairstyles. It gives a mermaid-like a look. It features different hues of blue and green, like waves in an ocean.
4.) Wavy Blue Lob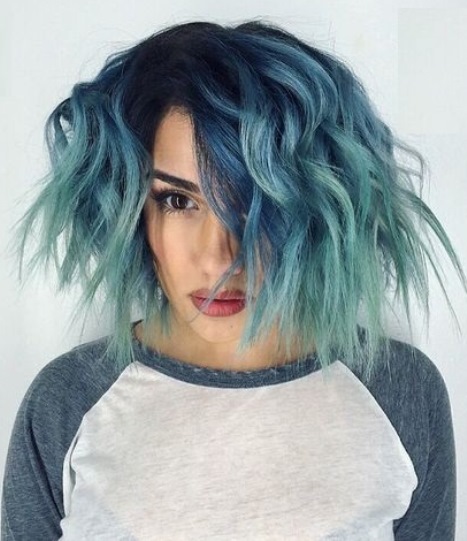 Often colored hair tends to look fake but this hair color looks genuine. The different shades of blue and green melting together add depth. This is definitely one of the most liked blue ombre hairstyles.
5.) Rockstar Ringlets with Blue Ombre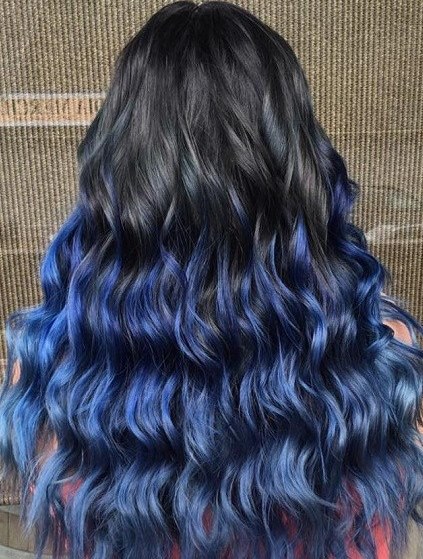 This hairstyle is definitely inspired by the early 2000's pop stars. The curly blue and black color have a modern touch with an ombre fading from dark to light blue color.
6.) Denim Blue Bob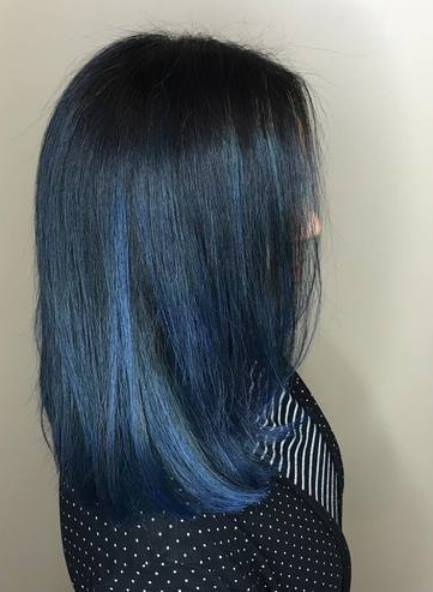 If you do not want to experiment with hair color, this is the one blue ombre hairstyle for which you should go for. It looks minimal. This is one of the simple and elegant blue ombre hairstyles for women.
7.) Blue Green Ombre Bob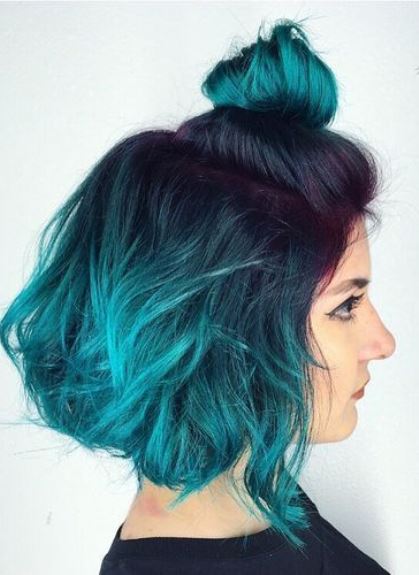 If you want to experiment with hair color but do not want to switch light root color then this the best way. This look features dark roots with greenish blue hair strands.
8.) Pretty Pastel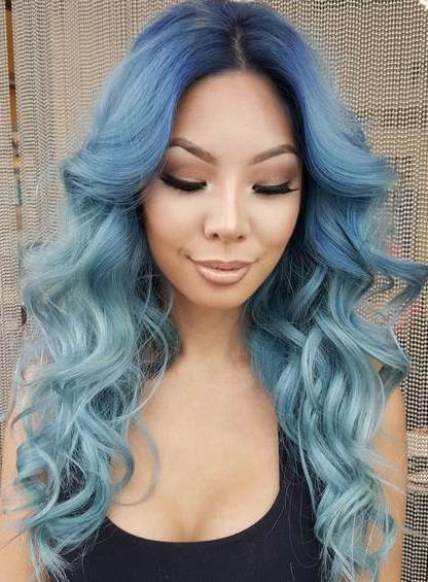 This hair color will definitely give you a Barbie doll look. This is adorable. The transition of dark color to light color at the tips is quite interesting. This is one of the sober blue ombre hairstyles.
9.) Rainbow Highlights with Blue Roots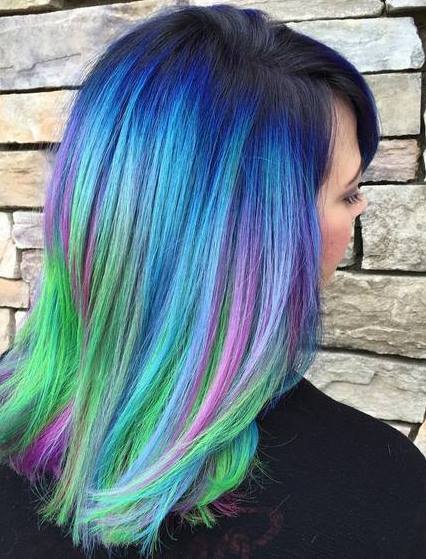 Who does not like a rainbow? It has so many colors to flaunt, just like this very hairstyle. For a colorful hair this style is perfect.
10.) Goddess Braids with Silver Ombre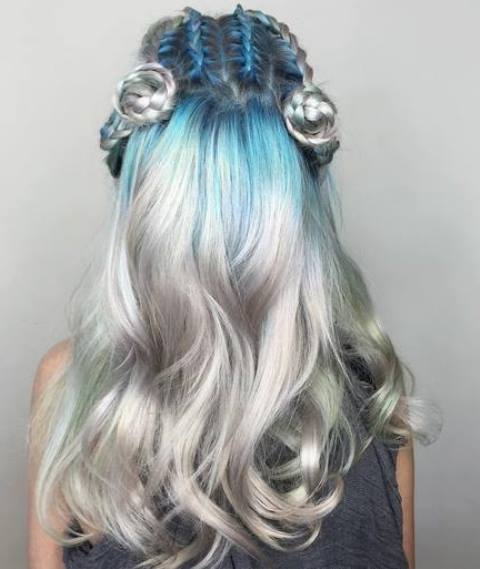 This is one of the stylish blue ombre hairstyles for women. It features various colors from blond to different hues of blue. To enhance the look go for an intricate hairstyle like one in the image in the above.
11.) Wavy Ombre

 Bob in Purple and Blue Shades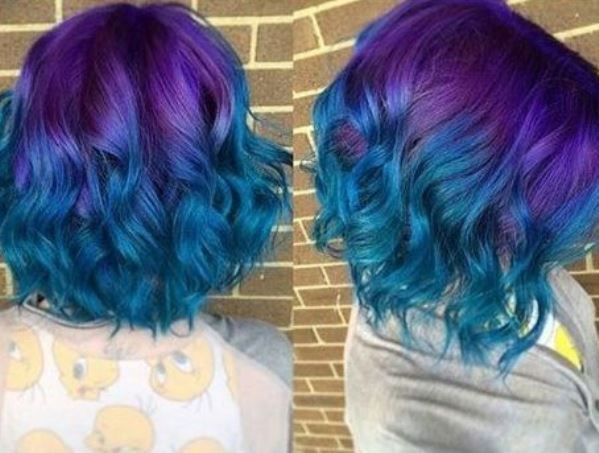 This classic shoulder-grazing hairstyle looks cool. This adorable bob hairstyle features electric blue and deep purple. To take this hairstyle a notch higher team it with the curly locks.
12.) Long, Straight Hair with Blue Ombre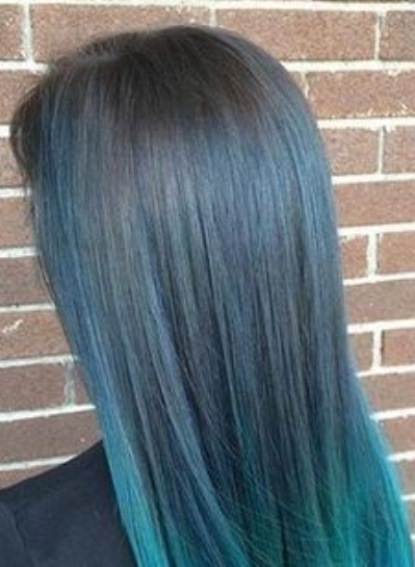 Long, straight and blue ombre hairstyle is a perfect combination that one can ask for. This is one of the classy blue ombre hairstyles 2016.
13.) Ombre in Blue Shades for Real Princess
This hair color will definitely help you to create your own style statement. It is a beautiful amalgamation of the dark and light blue color. Either keep them straight or curl them, in any why you are going to earn compliments for this look.
14.) Raven Hair with Turquoise Blue Ombre
This hairstyle features smooth, shoulder-grazing hair. The turquoise color makes it stand apart.
15.) Blue Braid Crown
Who says blue ombre is restricted to long locks. In fact, it will look equally good on cropped hair. The blend of two different hues i.e. blue and green makes this style stand out of the crowd.