If you are planning to chop off your long tresses this season then go ahead and get yourself a much-needed makeover. Short haircuts are in vogue and short pixie haircut is no less than. It works for every hair type. Plus, it gives you a versatile look that you can flaunt anywhere. Plus it keeps your femininity intact. Below there some short pixie haircuts that represent your femininity and you can wear them practically anywhere.
List of Short Pixie Haircuts:
1.) Burgundy Pixie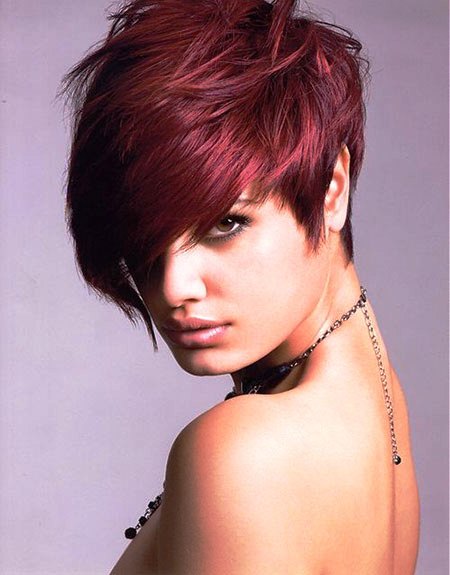 First in our list of short pixie haircuts is this stunning burgundy pixie. This vibrant color will give you nice and different look. The short pixie will enhance your facial features and burgundy color will work as a cherry on the cake.
2.) Polished Pixie Haircut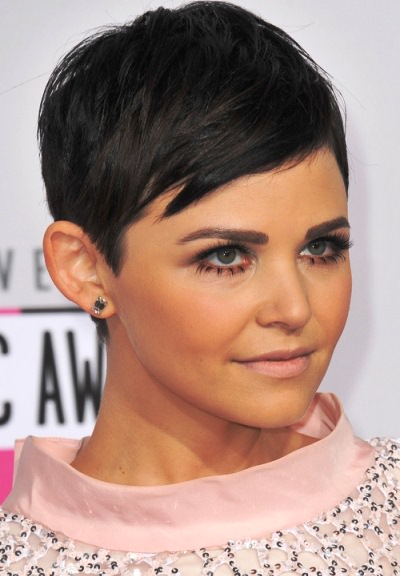 This short haircut has been tried by many iconic beauties. It gives a classy and feminine look. This haircut is apt for all occasions. So give it a shot this season.
3.) Jagged Pixie Haircut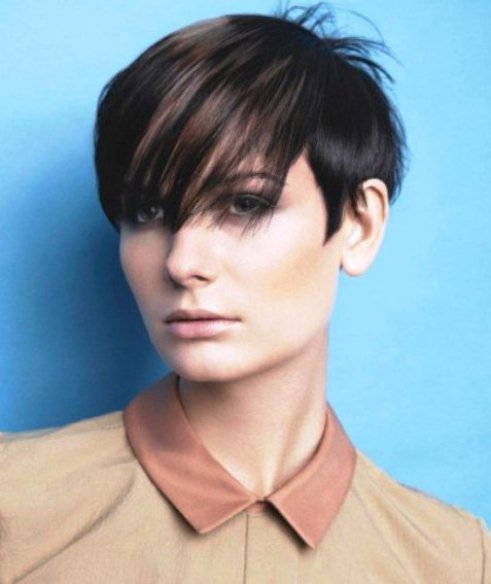 This short haircut will give you an edgy look. It is low on maintenance and styling too. To add a little sass to it you can get your hair colored.
4.) Spiked Pixie Cut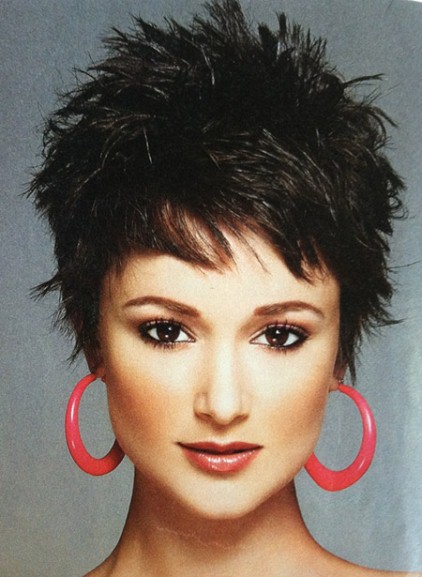 Spiked pixie will add a punk to your hairstyle and give you a carefree look. This haircut is apt for girls of all the ages. Whether it is school going girl or women in 40-50's this haircut will look best on all.
5.) Colorful Pixie Haircut
Next in our list of short pixie haircuts is this colorful pixie. Who does not like colors? This haircut with a hue of pink will enhance your looks overall. To make it more interesting get side bangs.
6.) Smoky Pixie Haircut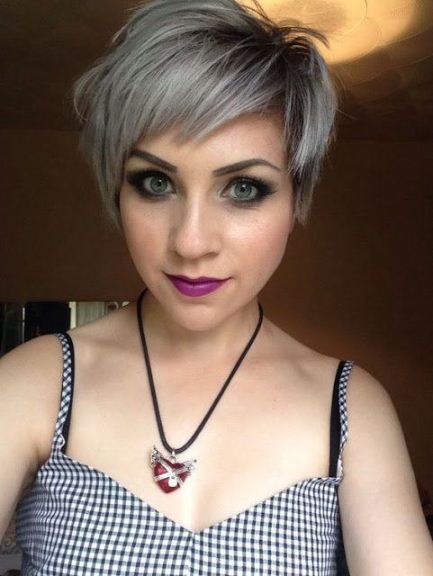 This haircut is one of the stunning short pixie haircuts of 2016. Girls who love experimenting with their hair will definitely love this haircut. The Smokey hair color will make stand out of the crowd and earn huge compliments too. To make this look eye-catchy you can go for the undercut.
7.) Brown Mohawk Cut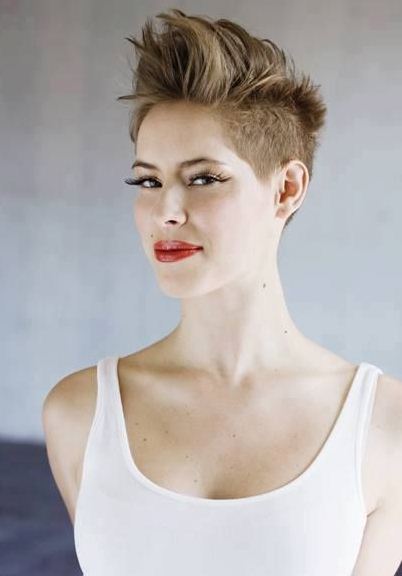 If you are bored with your regular pixie haircut then you can add a twist to it by styling it in the Mohawk style. This will give you a new hairstyle and complement your facial features as well. No matter what your hair texture or face shape is you should be always open for the change.
8.) Side Swept Pixie Cut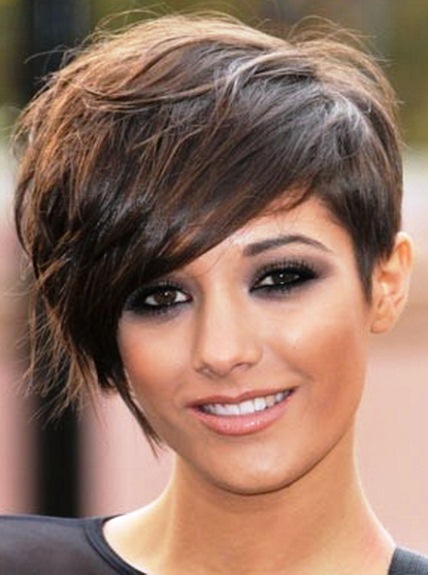 This haircut will give you a versatile look. The long layers will just look awesome on your face. To balance the look go for soft side bangs.
9.) Short Lilac Flip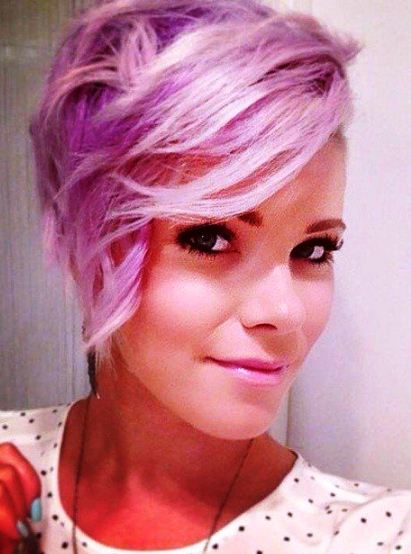 Crop cut might look dull if you do not have right hair color. But if your hair color is light then it will accentuate the aura of short hair.
10.) Side Bangs Pixie Cut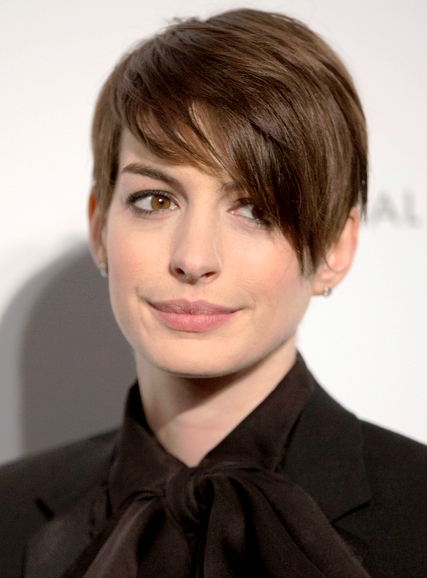 This haircut will give you a dapper and neat look that you can easily carry at your workplace. To take this haircut a notch hair you can color it brown.
11.) Copper Red Pixie with Bangs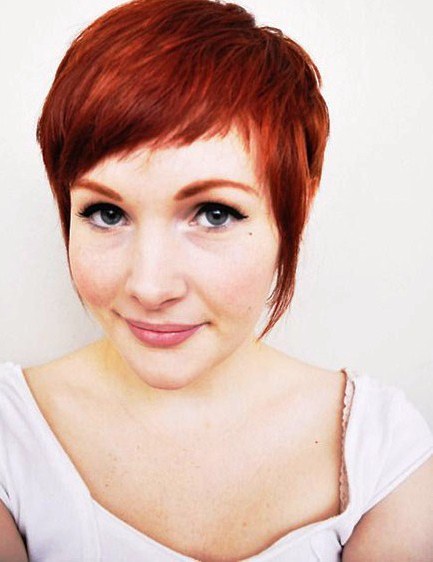 This haircut and hair color is best suited to the girls who look for a sober and elegant hairstyle. This hairstyle will give you a sophisticated look and earn you many compliments too.
12.) Layered Pixie Haircut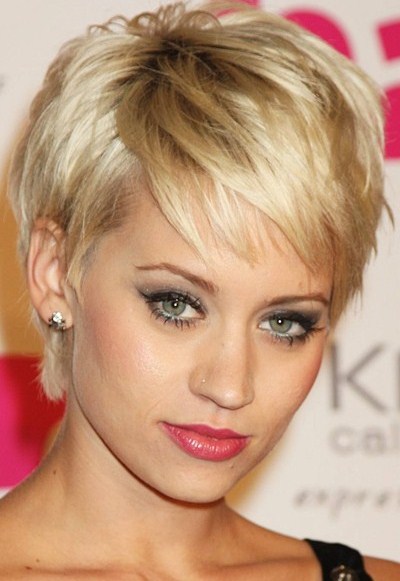 Another one of the best short pixie haircuts for all occasion is this layered cut. It will give you a funky look. If you are open to hair color then you can color your traces with pastel colors.
13.) Blonde Pixie Haircut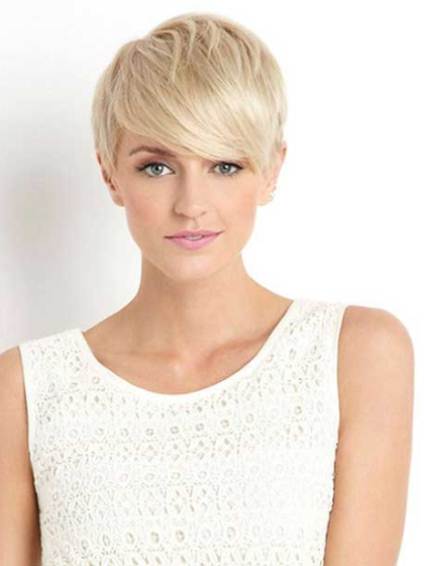 If no color works for you then blonde is always there to rescue. It looks equally good on every face types. Plus it will never go out of the trend. So with little effort also, you can steal the limelight.
14.) Red Hair with Long Bangs
Red is a color of power and this haircut stands for girl power. The short red pixie haircut with long bangs will grab you many eyeballs and praises as well.
15.) Silver and Shaggy Pixie Haircut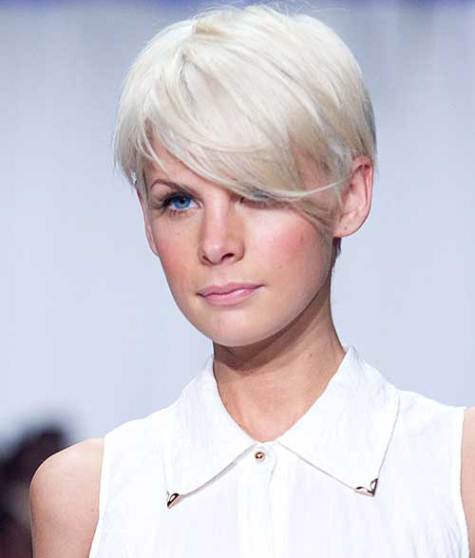 Gray strands might make you look old but this Smokey gray look gives you younger and casual chic look. This haircut is definitely one of the must try short pixie haircuts this season.
16.) Short Pixie Hairstyle and Shaved Mohawk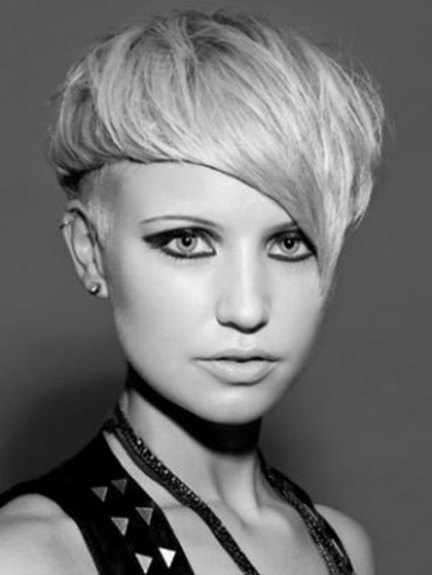 This haircut will be a breeze for you. It will break your monotonous look and give you a much-needed makeover. To make it more stunning you can color the random tresses.
17.) Playful Pixie with Angled Locks
This is one of the glamorous short pixie haircuts that have been tried by many Hollywood stars. This haircut will give you bold look. The angled locks will create the texture and will give you starry look.
18.) Elegant Pixie Hairstyle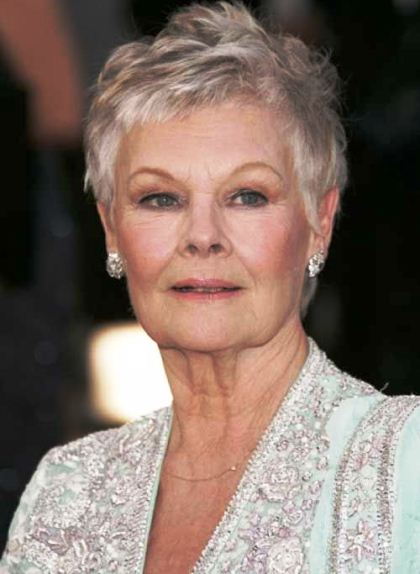 This is one of the short pixie haircuts that can be tried by the women in their 40's and 50's. Though anyone can try it but this will suit best to them and give an elegant look without any fuzz that they look for.
19.) A-Line Pixie Hairstyle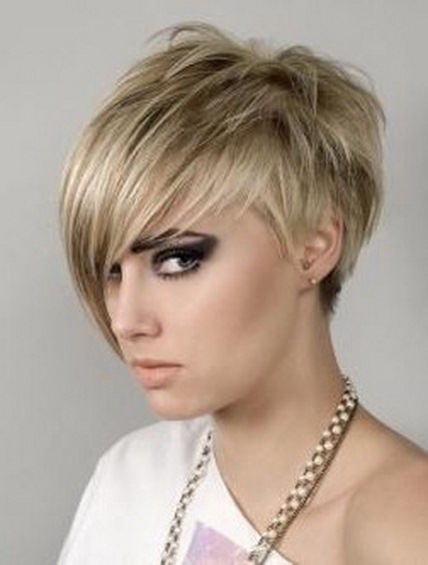 This is one of the trendy short pixie haircuts. You can never go wrong with this haircut. It gives you a nice look that is ideal for the workplace and casual parties as well.
20.) Very Short Pixie Haircut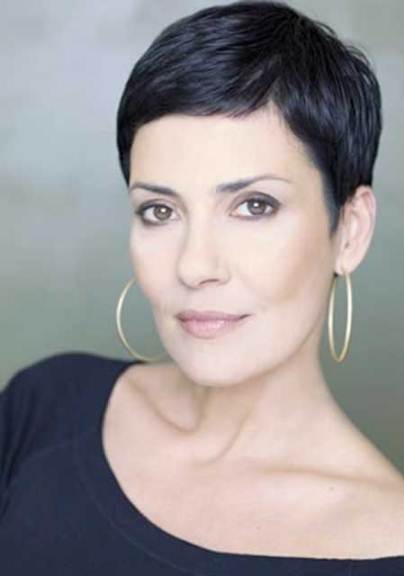 If you don't mind in chopping spare amount of hair for a nice haircut then you might like this hairstyle. It is low on maintenance and gives you classy and modern look.