In this article, we have listed top hairstyles for long hair. Long hair is the one you can experiment with lots of hairstyles and hairdo. This article is dedicated to all the Rapunzel's who want to get a creative hairstyle. We have great ideas and iconic hairstyles for long hair to share. Check out your favorite hairstyles for this season.
Top Hairstyles for Long Hair
1.) Flower Braided Bun Half Hair Updo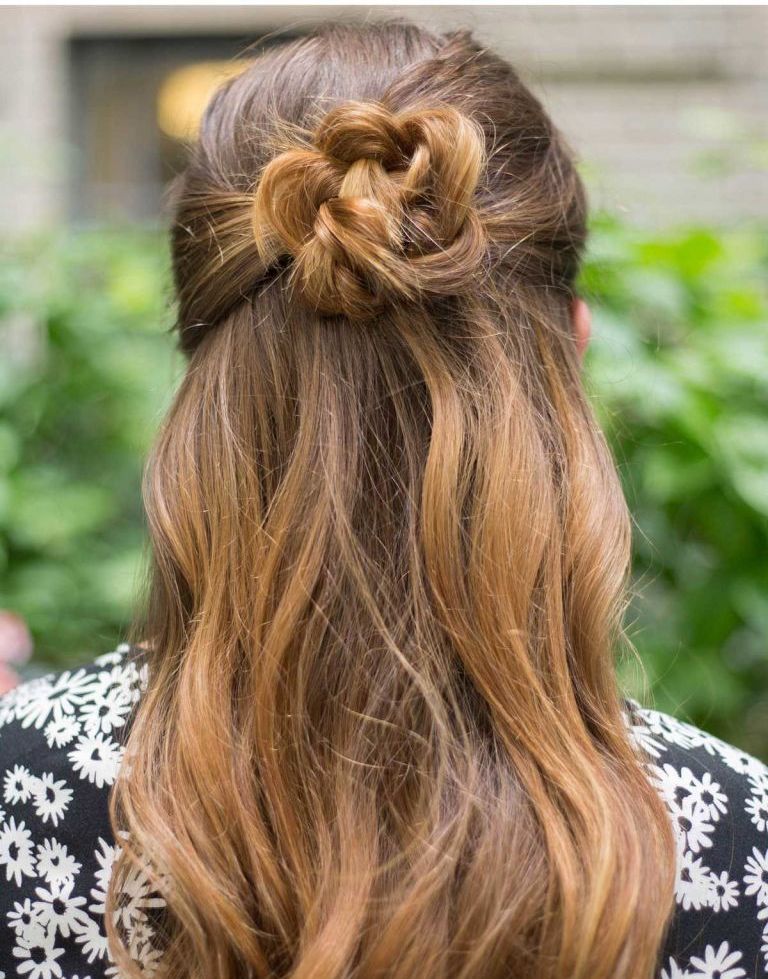 This hairstyle is a simple and easy one. All you need to do is gather the section of hair from the sides of your front hair and make a small pony at the back. Then braid the hair and secure it with a band. Spin the braid and make a bun use a pin to secure it.
2.) Classic Pony Hairstyles for Long Hair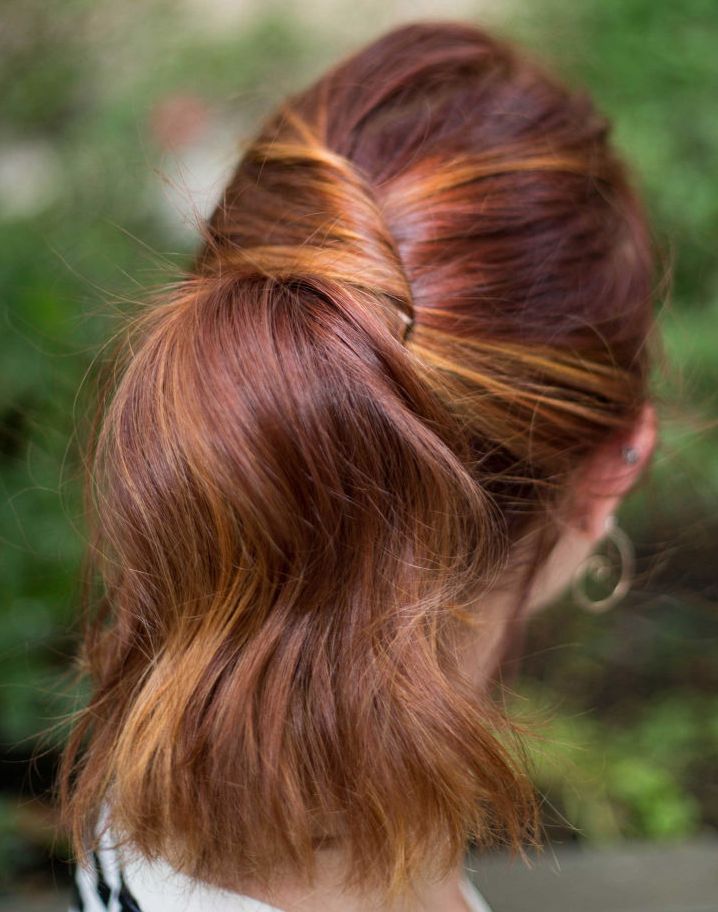 Separate your hair at the front into sections while tying the other to a firm ponytail. Now twist and pull the right section from the front sections across the back at the left side of the pony and secure it with a pin and the left side of the front hair to the right side of the pony with a twist.
3.) Easiest Curly Hairstyles for Long Hair
You will be surprised to know that curling your long hair can be this easy. For this purpose, you will need to secure your hair at the top and tie a ponytail. Split the hair into two half.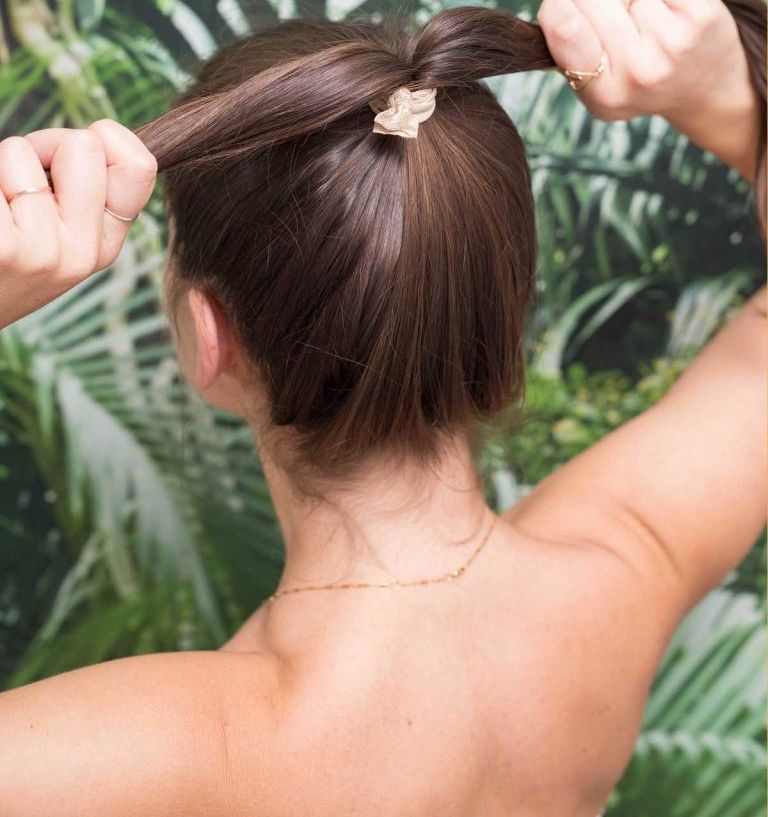 After this hold a part of the hair and wrap it around one-inch curling wand for 10 seconds or so. Later wind up the other section to a curling wand.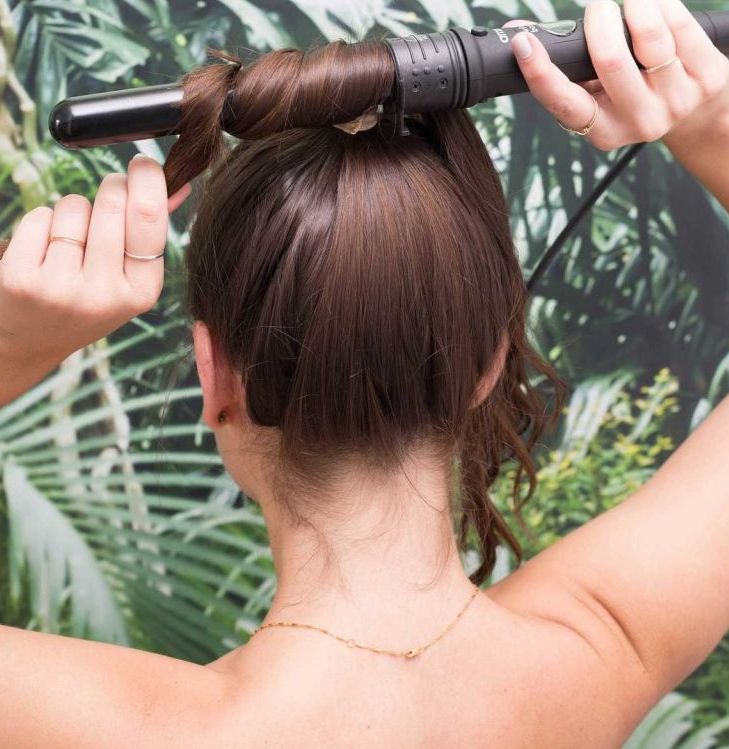 After that remove the hair band to get perfectly curled hair.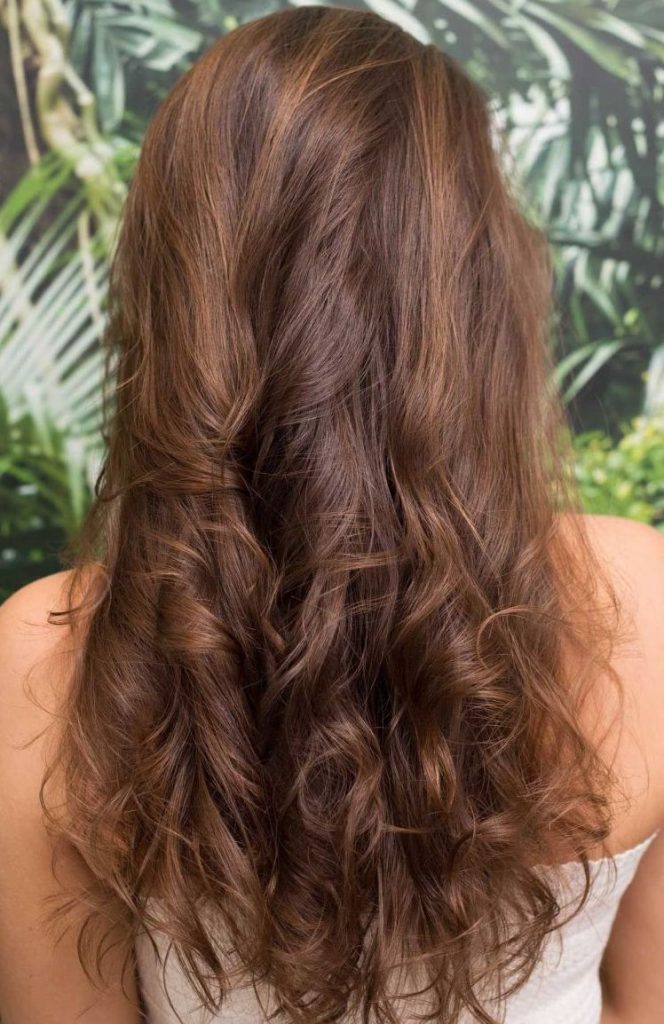 4.) Twisted Hairstyles for Long Hair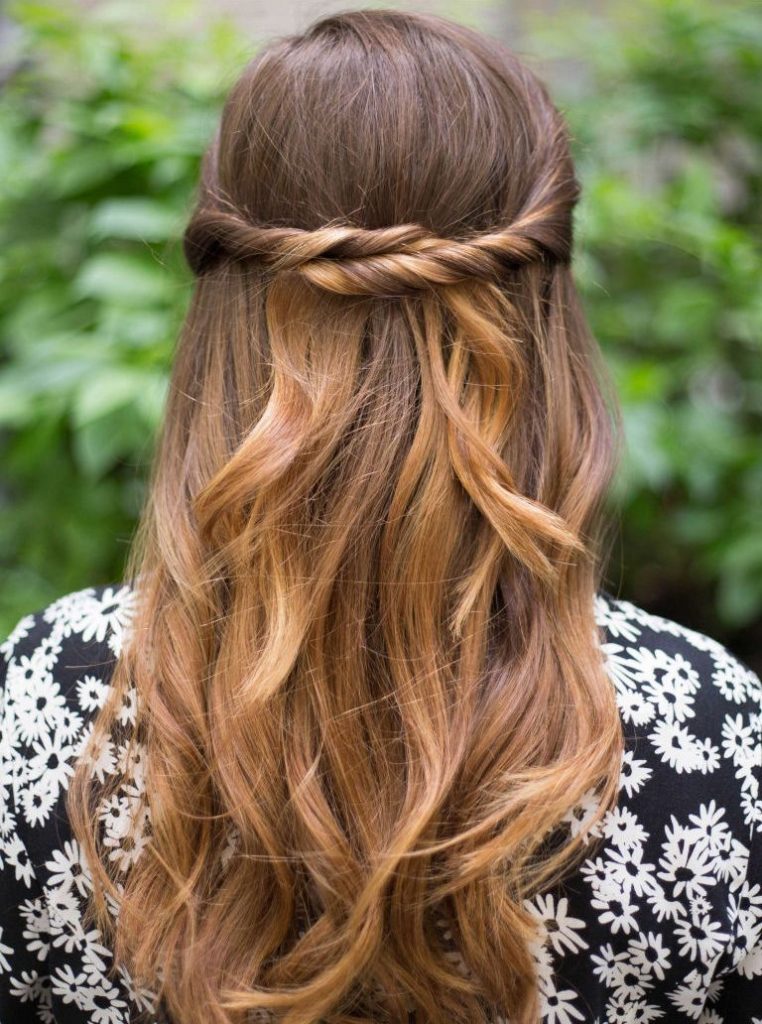 Take some hair from both the sides of your front section and secure them with a pin. Now take a section and twist it and secure it at the back with a pin at the middle of the back side of the head. Similarly, twist and turn the other section and pass it other and pin it up.
5.) Doble Pony Tail for Long Hair
You can make a creative ponytail hairstyle. Create two ponytails one at the top of the other to get a voluminous look. Make a pony at the top by gathering the hair from the upper section of your hair. The second pony should be at the nape of your neck. It will give a voluminous look to your hair.
6.) Easy Sleek and Low Pony for Long Hair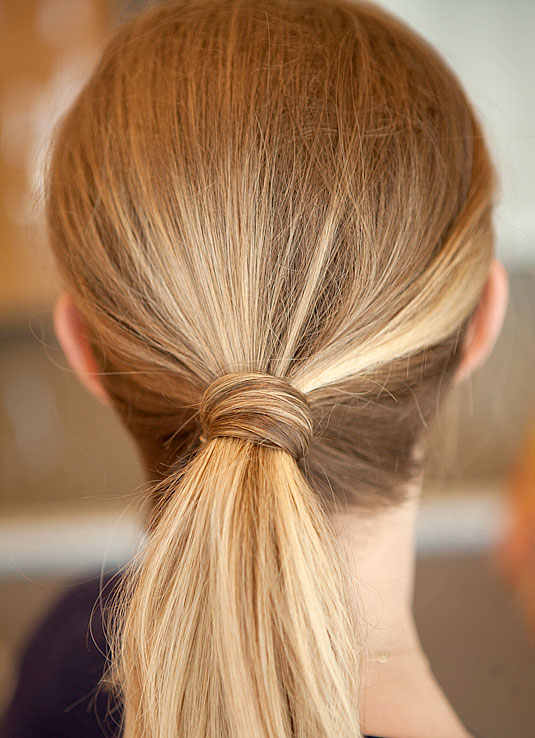 Go natural with a low pony, it's trendy. You need to tie a sleek low pony with the help of a band. Grab a section out of the pony later wrap the root of the pony, this will give you a natural look.
7.) Bubble Pony for Styling Long Hair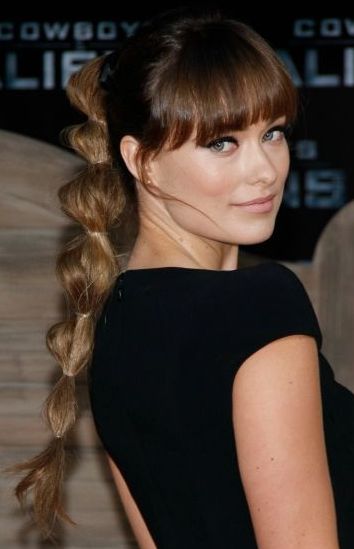 You can customise your hairstyle with front bangs. Tie a high pony just below the crown and then tie the pony with bands after every gap of an inch or 1.5 inches. Try to use elastic bands which are transparent or identical to the color of your hair.
8.) Messy Bun for Long Hair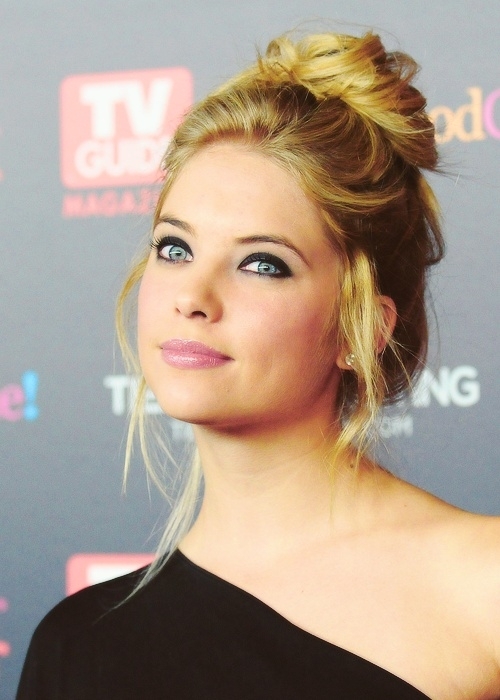 Messy hairstyles are the best and most popular nowadays. They give you an effortless look without compromising the style.
9.) Messy Side Bun Hairstyles for Long Hair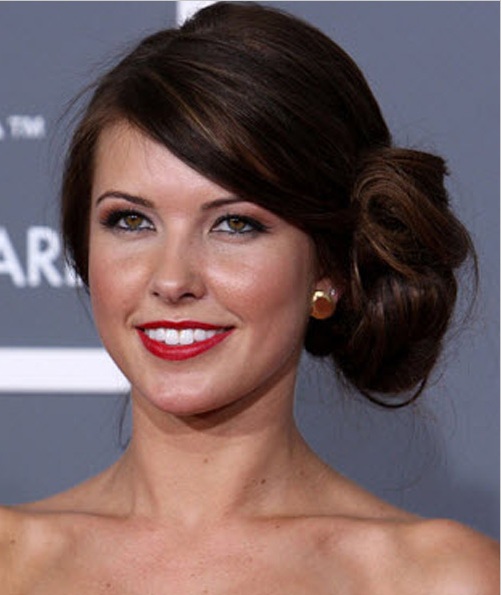 Side buns are classy and the stylish, this classic hairstyle is back in fashion. All you need to do is to make a messy simple low side bun.
10.) Simple Fish Braid Hairstyle for Long Hair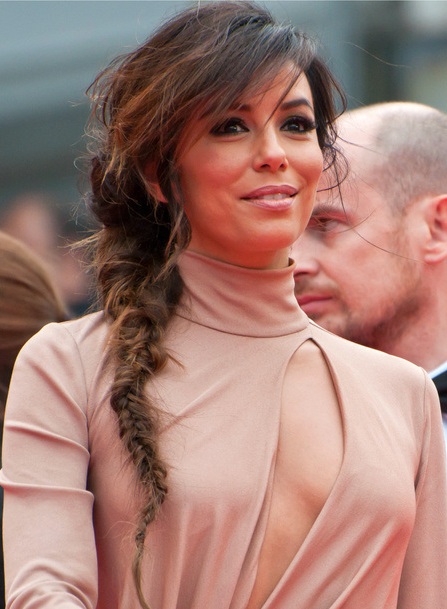 Simple braids are boring, you can get a simple fish braid with loose hair at the top. You can customise you long hair by a braided hairstyle and leave the upper section of hair messy.
11.) Mermaid Hairstyle for Long Hair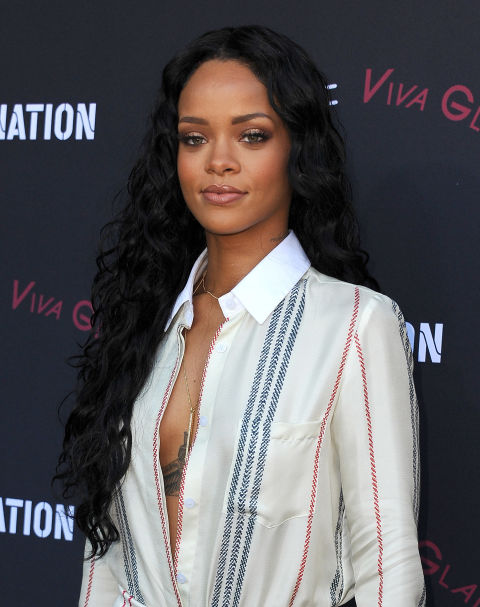 This hairstyle features super long wavy hair. You can customize also your hairstyle by adding vibrant color to get a unique look.
12.) Urban High Bun Hairstyles for Long Hair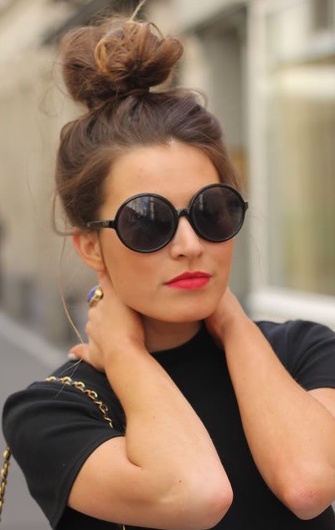 This hairstyle gives you the urban lady look. The hairstyle features a bun at the top of the crown it gives you an effortlessly cool look.
13.) Beachy Waves for Long Hair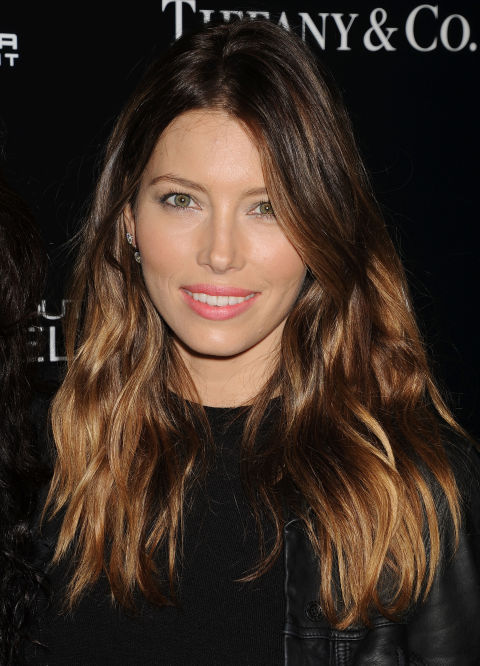 The girls who love curls will never say no to this hairstyle. It is wild stylish and looks natural.
14.) The Hollywood Glam Hairstyle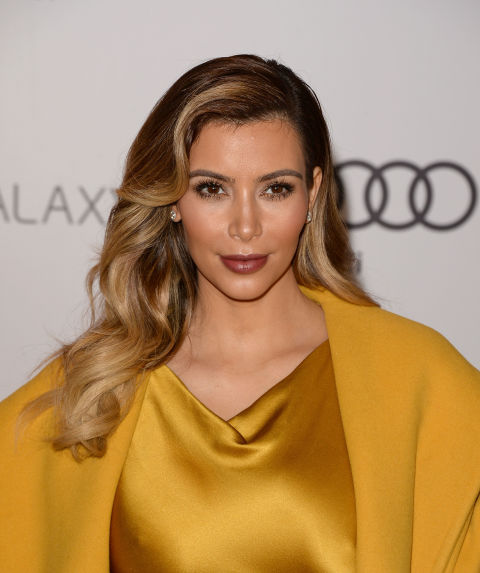 This is yet a graceful hairstyle for women. This iconic hairstyle features large barrel curls with side swept bangs.
15.) Long Braids for Long Hair
This hairstyle is a traditional African hairstyle. Flawless box braids are a style statement and most popular too.