In this article, we are discussing 15 flat top haircuts for men. The flat top cut is a trendiest and popular haircut among men. The flat top is a cut with a box shape, faded and side or back shaved. In flat top haircut, the hair are short on the top and stands upright. They are cut in the shape of a deck that appears flat. Thus it is termed as a flat top haircut. Whether you want the deck in the level or upwards and downwards, it totally your call. A flat top looks more stylish and modern hipster look. Sometimes it is best to try a hip-hop influenced haircut. So for those who want something new and creative check out the top 15 flat best haircuts given in this article.
Top Flat Top Haircuts
Salt and Pepper Razored Flat-Top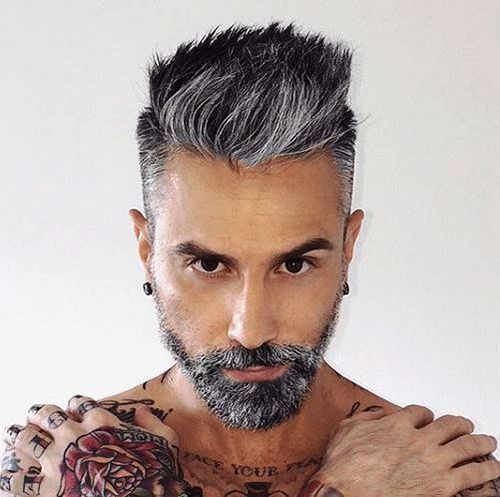 Try this one of the great and stylish looking flat top haircuts for men. Showing that how you can play with colors. The stunning color combination and the flat top look more free-spirited. So try this unique and stylish haircut this season. Whether you want to combine with a beard or minus it, it's totally your wish. In any of the ways, this haircut is going to catch many eyeballs
High Flat Top with Angled Front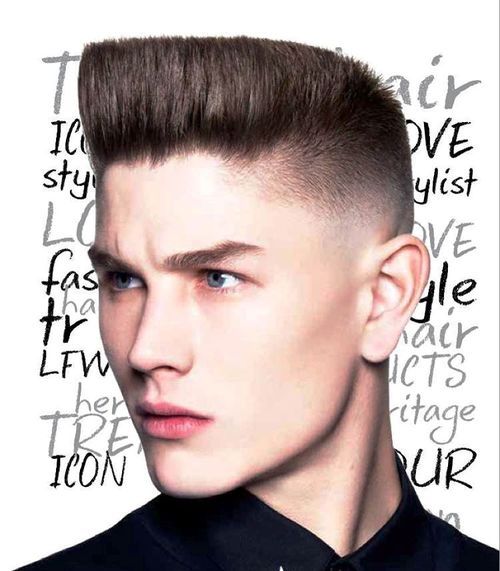 Front angled flat top haircut looks crazy and amazing with accentuated neat fade. Try this stunning haircut this season for great looks. This haircut looks example with clean-shaved like in the image.
Black Faded FlatTop Haircut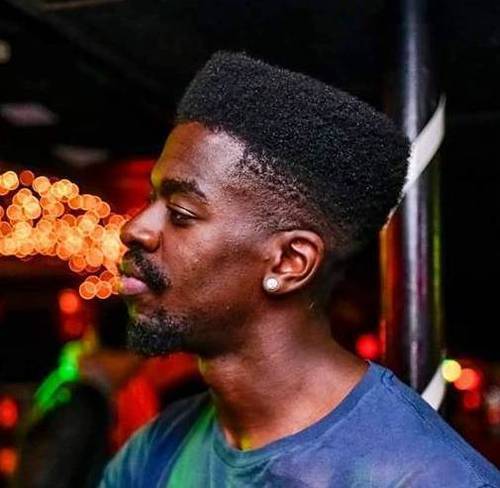 This is yet another best flat top haircuts ideal for black men. The high flat top looks natural and brings more texture. This haircut suits every face type but black men just nail this look. However, anyone can try this look.
Mini Flat Top Haircut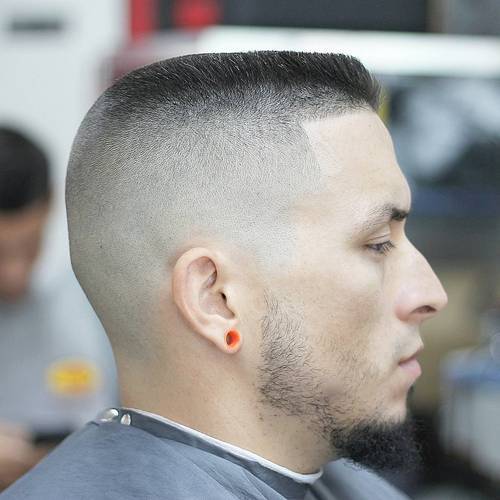 Try this extra short and shaven flat top haircuts for men. This haircut is inspired from the military cut. Try this super cool haircut this summer. This haircut features very short hair on the top and rest of the head is shaved. It looks cool with an anchor beard.
Side Part Flat-Top Haircut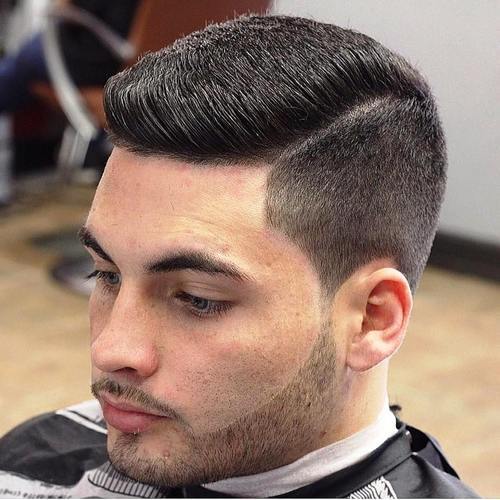 Try this one of the cool and stunning looking flat top haircuts for men. This style is best to set your own style with a neat side part, filled in sides and soft edges. Whether you have to attend a meeting or just have to chill out with the friends, this haircut is just perfect. So do try this cool hairstyle this summer.
Pompadour Flat Top Haircut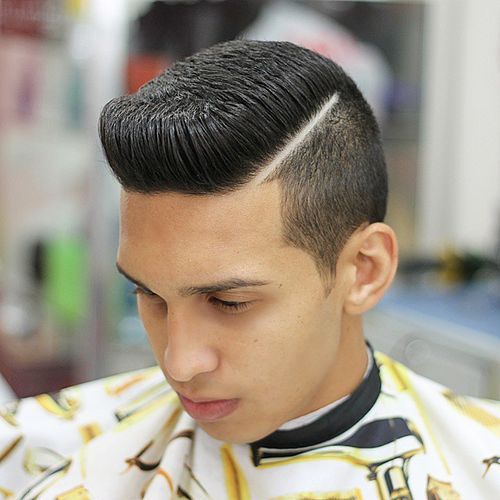 Try this conservative version of a flat-top. For neat and coiffed look try this classy pompadour of the modern era. This is definitely one of the magnetizing flat top haircuts for a formal wear. However, you can pair this with casual as well.
Natural Flat Top with Designs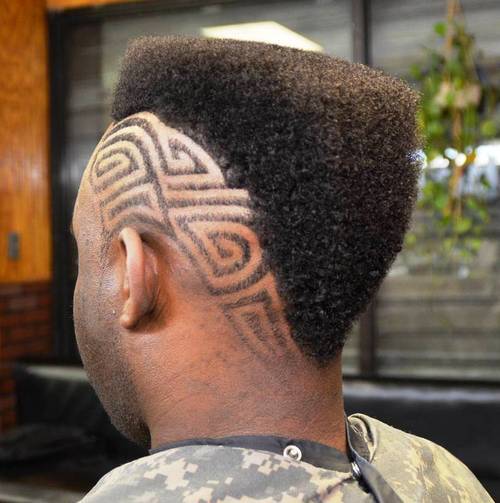 This is another great hairstyle with shaved designs that take the flat top to next level. This haircut is probably the best way to flaunt your creativity. You can also try this shaved design by extending your flat top to down and pointed look at the back.
Extreme Flat Top Haircut
Try this classy and vintage flat top haircuts inspired from 90's. We have seen that black men love to experiment with their looks. Why only black men, anyone can don with a sheer confidence. Check out the shaved design and extreme flat top. You can also try this hairstyle for a formal look.
Textured FlatTop with Designs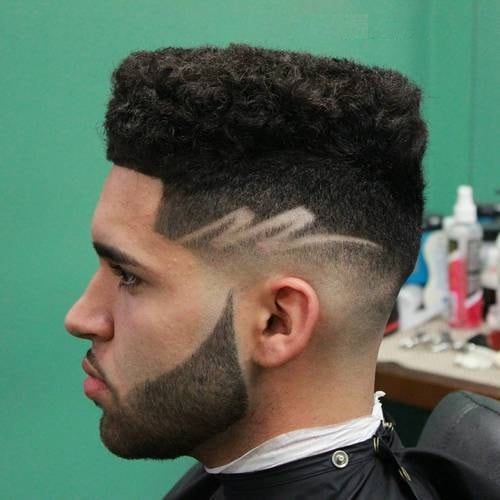 Try this one of the popular and trendy flat top haircuts for men. The best thing about this flat tops is they are edgy and cool enough and give you the liberty to experiment different looks. You can pair this with extended goatee or full beard
Gray Flat Top Haircut
Age is just a number and you can anytime turn your grays into a fashion. This haircut will enhance your natural looks and give you the confidence to carry your natural grays. It looks great with the nice flat top.
Flat Top for Fine Hair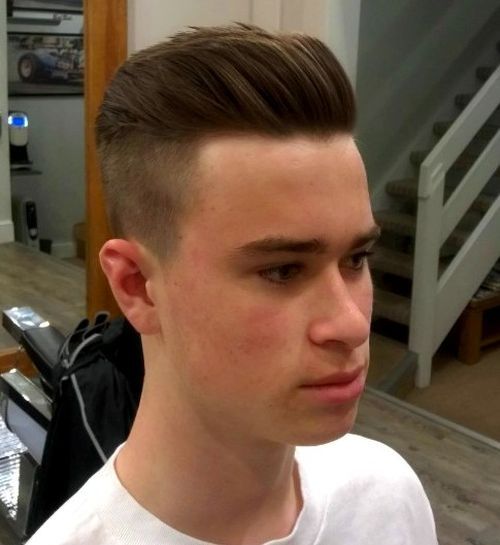 You can pull off the flat top with fine and dense hair. It won't be standing tall but keeping them at back is also a good option. The best way to style this haircut is simply fingered comb it and you ready to go in no time. Isn't it too convenient and stylish!
Lightly Faded Flat Top Haircut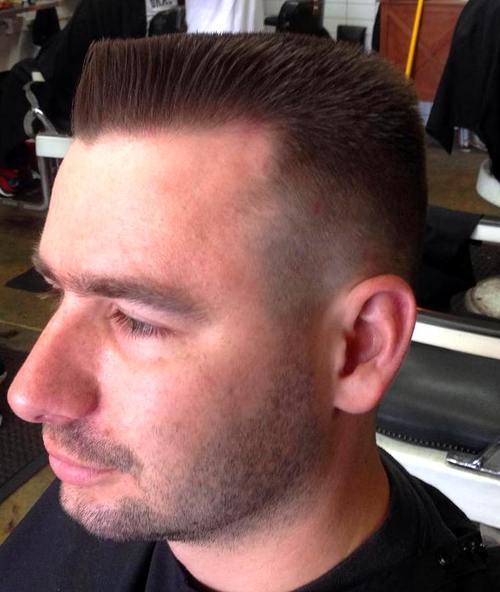 Fade is always on trend and looks smashing hot with a flat top haircut. It gives a modern appeal. Try this hairstyle with faded temples and keep hair short and precise from the top.
Neat Casual Flat Top Haircut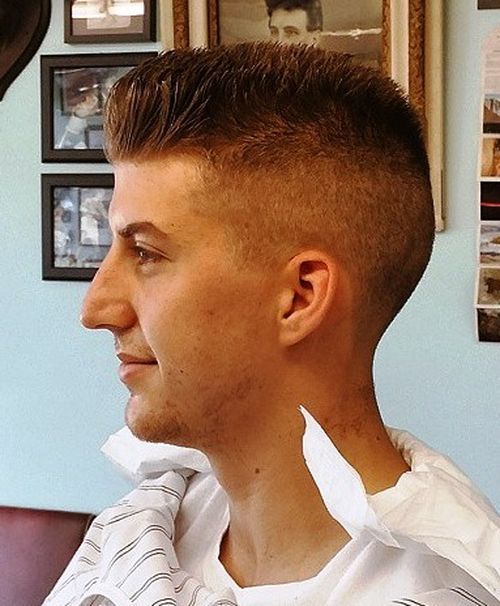 You need not to have too long hair for this flat top. Keep it short and fine. Thin hair won't work in this case. This is a perfect look for a college, casual event or for a meeting. So try keeping them short and shaved sides for this cool look.
Blunt Blonde Flat Top Haircut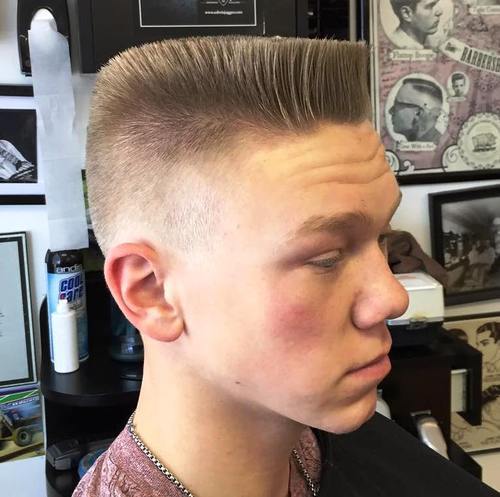 A flat-top plus fade is a very popular combination for guys of any age. The top section of this cut is bluntly cut to give it a stiff, precise appearance, set off with short sides. This will give you a fresh look, perfect for summers.
Precision Flat Top Haircut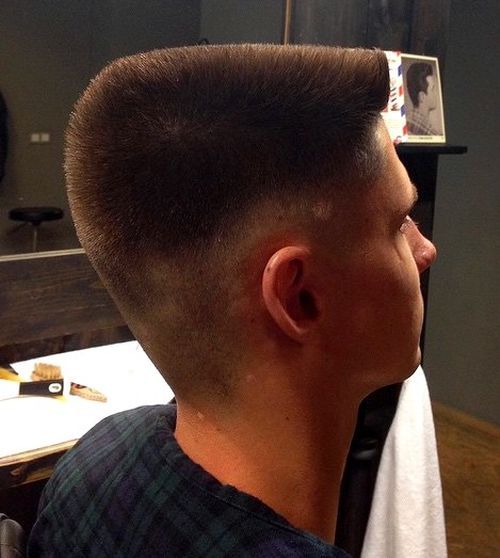 A low flat-top is expertly and precise cut with flawless cuts. The buzzed side and flat top look best for those who want short and stylish hair. You can don this look from everywhere to anywhere.