Styling and experimenting are not restricted to women only even men love to style themselves. Whether it is their dress or hairstyle, they look for stylish yet sober things. So for all the men who are starving for a nice short haircut, we have listed stylish men short hairstyles below. With these hairstyles, you will definitely create your own style statement.
Stylish Men Short Hairstyles:
1.) Caesar Cut Hairstyle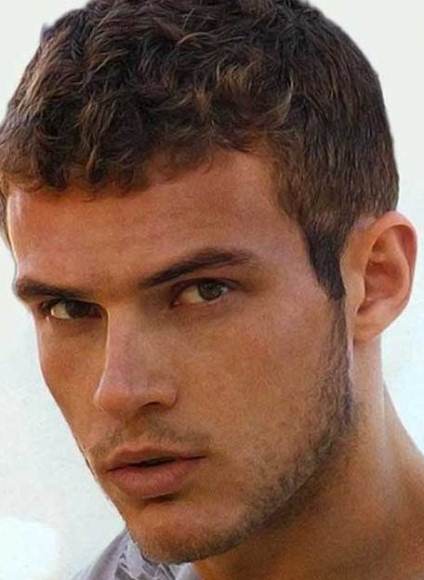 Caesar cut is one of the cool and stylish men short hairstyles. This hairstyle looks best on the boys with broad forehead. The short bangs maintain the balance. This hairstyle is apt for boys for whom balding is common. It will hide their flaws and give them a trendy look.
2.) Buzz Cut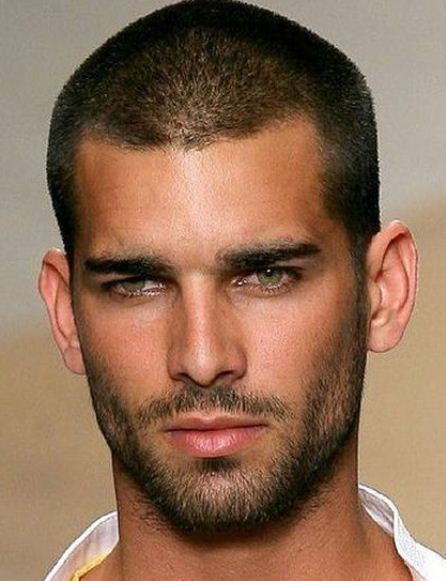 Next in our list of stylish men short hairstyles is a buzz cut. It makes you look younger and gives a dramatic look. This haircut is ideal for sports person. It will give them a  sporty and stylish look.
3.) High and Tight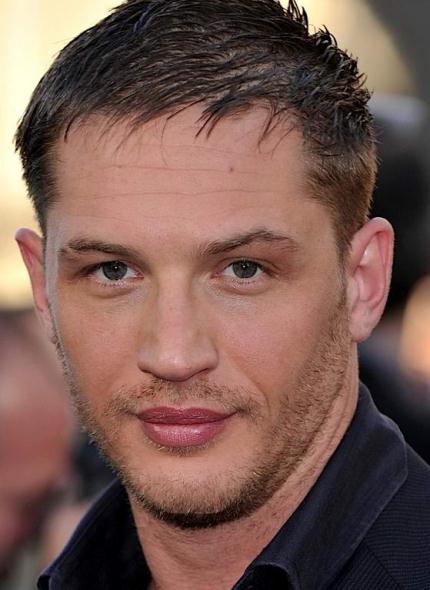 This hairstyle has become a trendsetter. For this hairstyle, all you need to do is get your back and sides of the head shaved and leave short hair on the top of the head. You can spot this hairstyle even if you have curly hair.
4.) Straight and Wavy Short Shag Haircut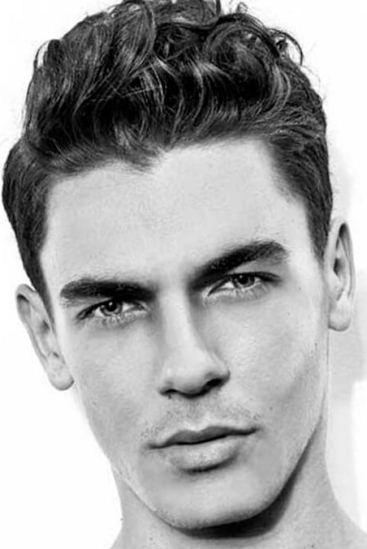 Shag hairstyle is often associated with women, however, it looks equally good on men as well. It enhances the facial features. For a stylish look keep messy and curled shag. This hairstyle will surely help you to create your own style statement.
5.) Cowlick Hair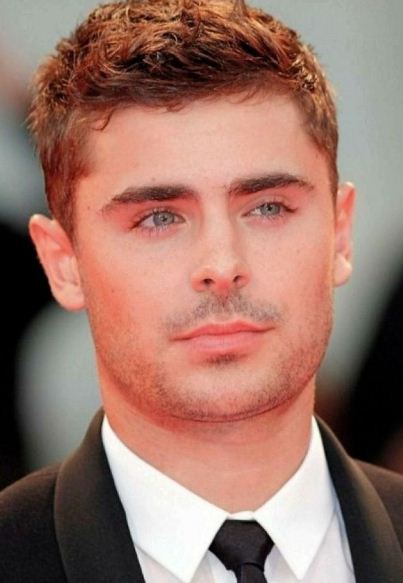 Well, this hairstyle has nothing to do with a cow. To look stylish and get attention from ladies choose a funky cowlick hairstyle that goes well on your face.
6.) Haircut with Varied Length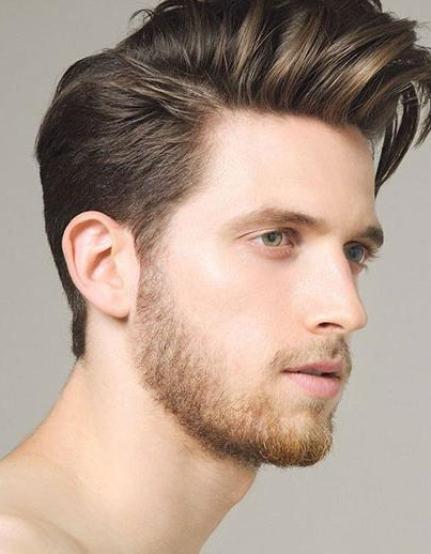 All the handsome hunks out there do try this hairstyle once. It will change your look and give you refreshing look and loads of compliments as well. The longer quiff will be just like icing on the cake.
7.) Shaved Art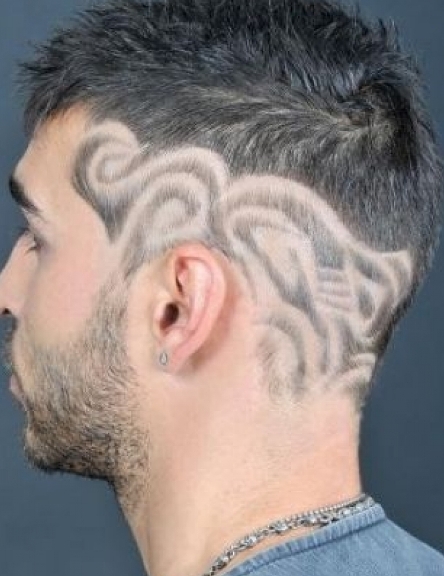 If you are quite experimental then this hairstyle is apt for you. The shaved arts from the sides will give you an exquisite and different look. For a perfect shaved art get you facial hair finely sculpted.
8.) Modern Men Hairstyle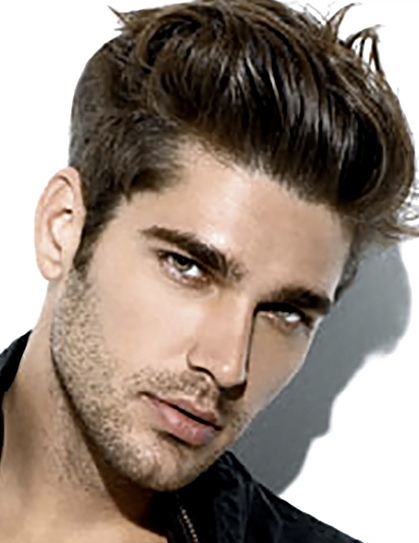 Like the name, like the hairstyle! This modern hairstyle will give you a bold and contemporary look. To get the look according to your mood try different hair products on hair.
9.) Modern Punk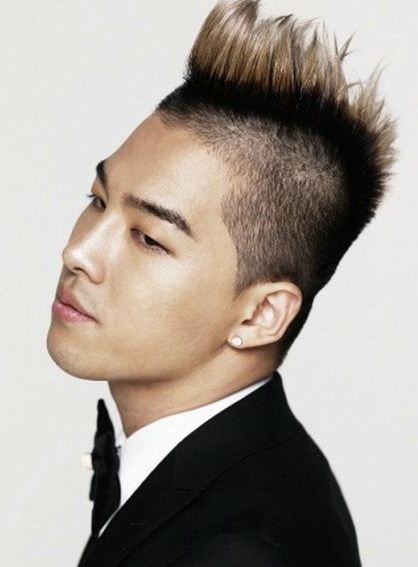 Modern punk is also one of the stylish men short hairstyles. Unlike the classic punk hairstyle, it has spiked tresses on the top of the head and sides are shaved. A hair gel will help you to set the height of the punk. This stylish hairstyle definitely needs a try.
10.) Angle Hairstyle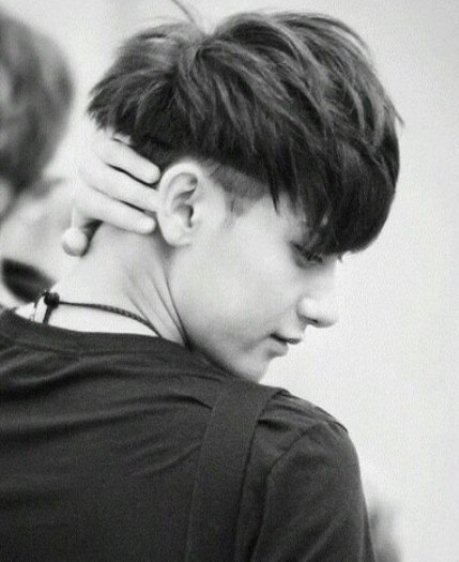 This hairstyle breaks the monotony, It goes for triangle tape, instead of square. This hairstyle will definitely earn you loads of accolades and attention as well.
11.) Side Angle Cut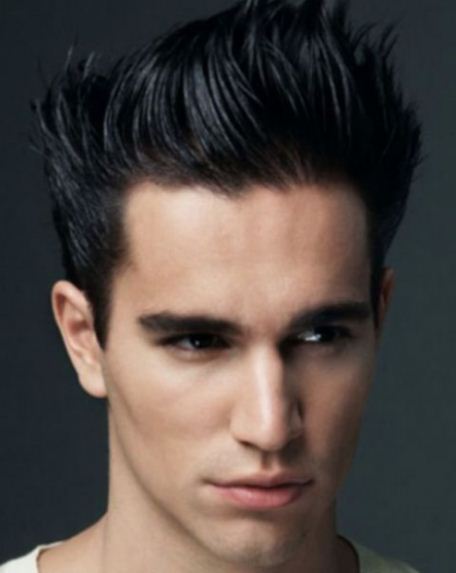 If you do not prefer sharp angled then side angle cut will definitely draw your attention. It gives a clean look that draws the focus on the top of the head. To look best shave your facial; hair.
12.) Fauxhawks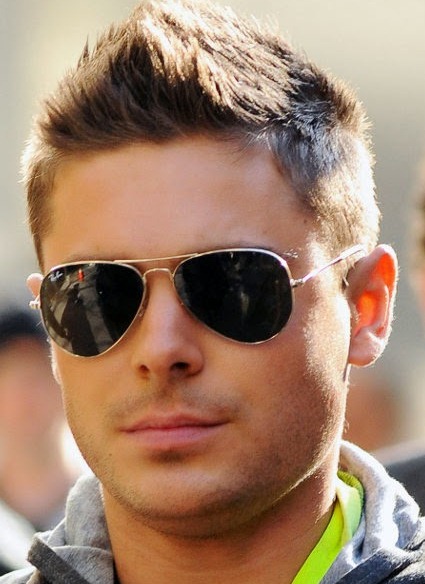 This classic hairstyle is stylish enough grab the eyeballs. This hairstyle is ideal for men with thin hair. This wild hairstyle will add volume.
13.) Sleek and Scurfy Hairstyle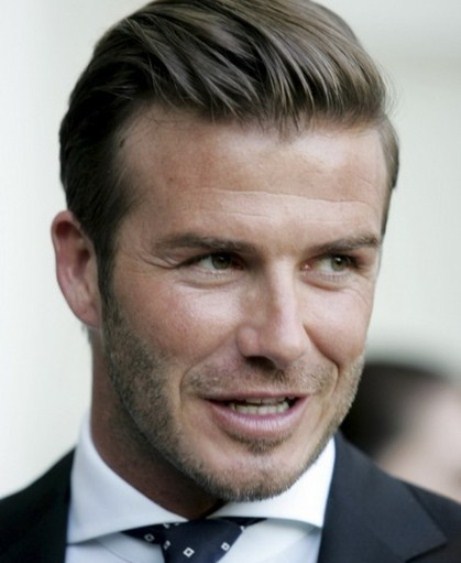 Next in the list of stylish men short hairstyles is sleek and scurfy hairstyle. This hairstyle counts long top and short sides. You can either leave the bang or leave it neatly at the back. In the both the ways you are going to look stunning.
14.) Bouffant Hairstyle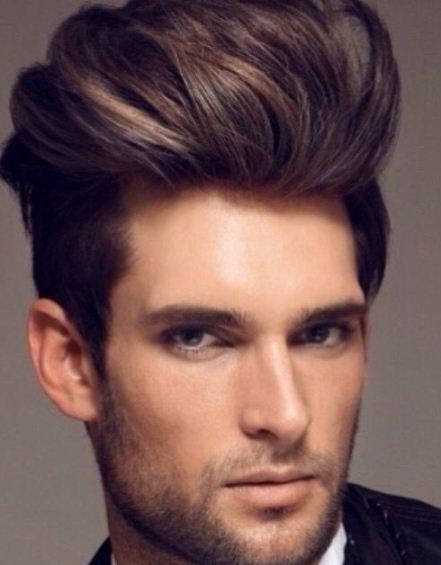 Bouffant is only foo women, in fact, men can also spot this hairstyle. It gives a bold and classy look. The sides are shaved and the tresses are stacked on the top. It is indeed one of the stylish men short hairstyles.
15.) Cool and Smokey Hairstyle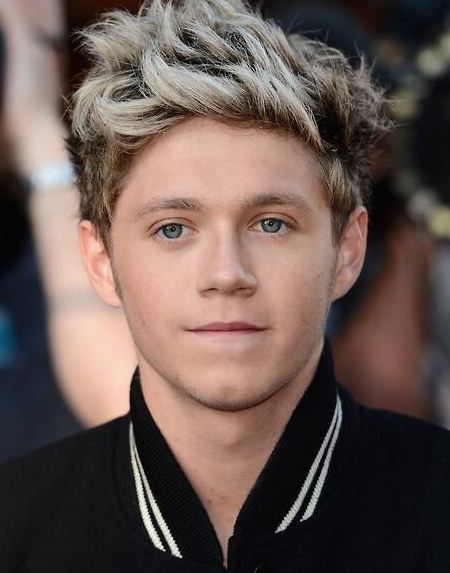 Why should only women count on marbled hair, even men can spot it and will definitely look dashing. This smokey hairstyle is a trendsetter. For a different and exclusive hairstyle do try your hands on this cool and smokey hairstyle. It is one the best stylish men's short hairstyle.