Shoulder-grazing hair gives you a chance to experiment with different looks. Whether it is a bob cut, braid or an updo, there is no such hairstyle that cannot be worn on medium hair length. It offers you a versatile look that can be styled in the number of the ways. Below we have listed best medium blonde hairstyles for 2016.
List of Medium Blonde Hairstyles for 2016:
1.) Updo with Pompadour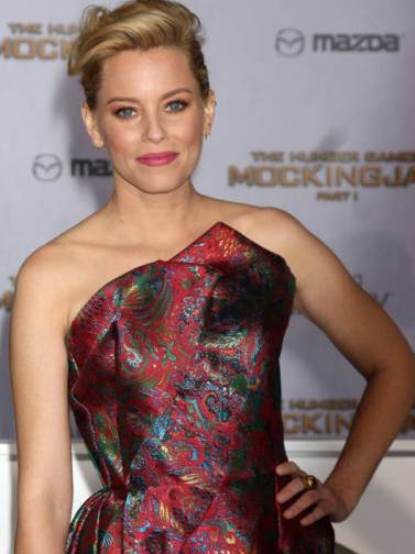 This is one of the classy medium blonde hairstyles. The updo with a whimsical pompadour gives a catchy look. In the above image, Elizabeth Banks has kept her bangs blonde that very well suits her face.
2.) Sun Kissed Locks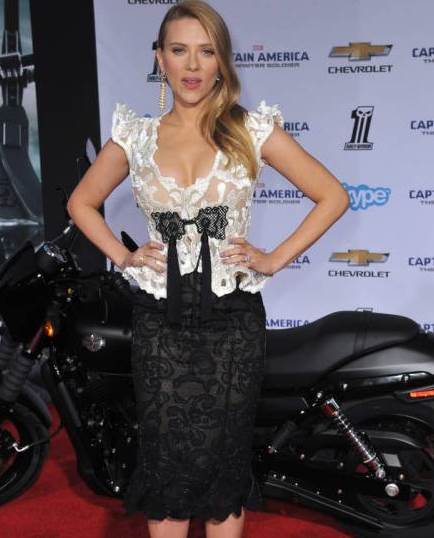 Side swept shoulder-grazing blonde hair is ruling the current trend. Johansson is looking classy with subtle waves and sun-kissed side swept. She has paired this with a stunning piece of jewelry and sophisticated black and white dress.
3.) Ash Blonde Blunt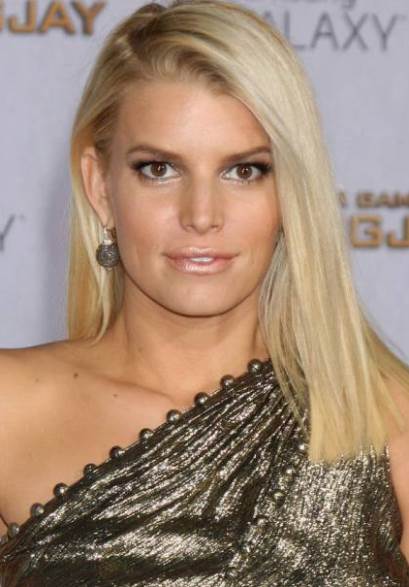 If you are planning for medium length haircut then this is the one you should go for. The free-flowing locks look awesome with blonde chunks. For a party at night just straighten your hair.
4.) Layered Platinum Bob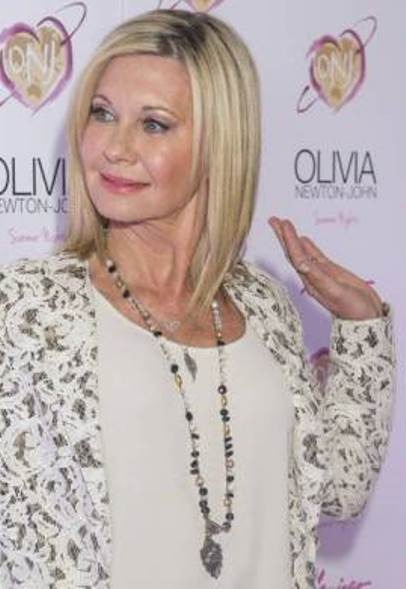 In the image above the veteran actor Olivia Newton-John has sported medium blonde hair with deep roots and A-line silhouette. She has kept her look minimalistic and yet she is scoring high in the fashion scene.
5.) Blonde Tousled Knot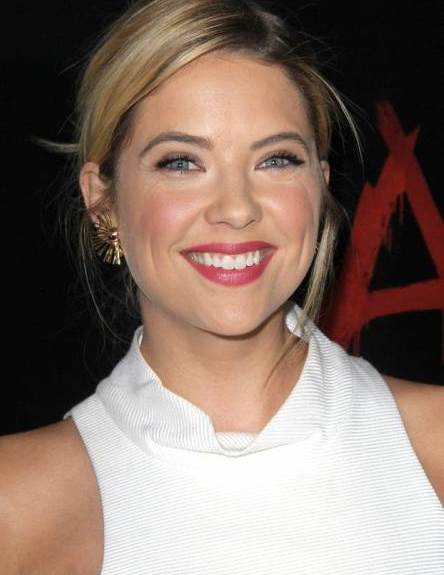 This is one of the quick and elegant medium blonde hairstyles for 2016. For a perfect match, you can combine the dark blonde roots with the golden blonde honey traces like Ashley Benson is sporting in the picture. For an immediate meeting or event just pull your hair into the knot and you will be ready to dazzle the event.
6.) Subtle Layered Haircut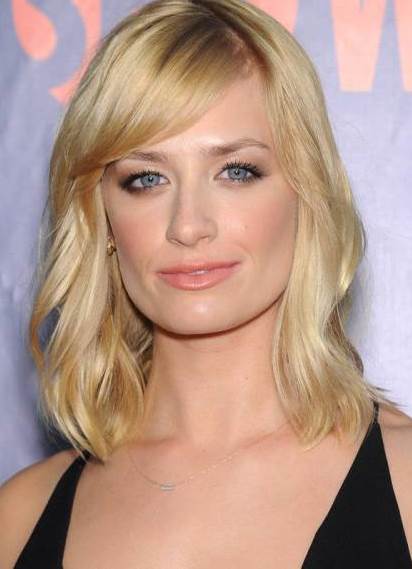 The layers accentuate the facial features and earn you more attention. The subtle layered cut fits best to the girls with the square shape face. It gives a flattering look
7.) Sharply Angled Layers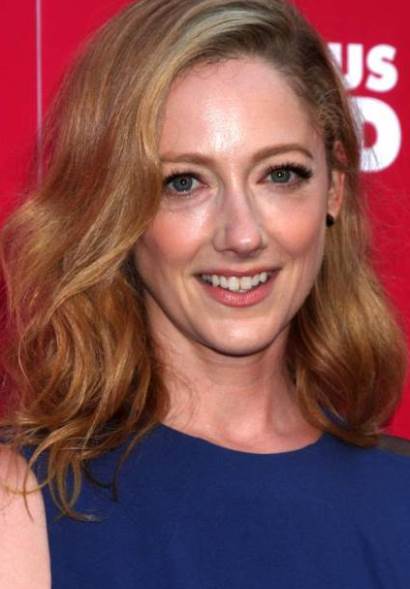 If you have curly hair then this is the ideal hairstyle for you. It will give you a versatile look that can be styled in the number of the ways, thus this is one of the best medium blonde hairstyles for 2016.
8.) Pinned Up Blonde Bob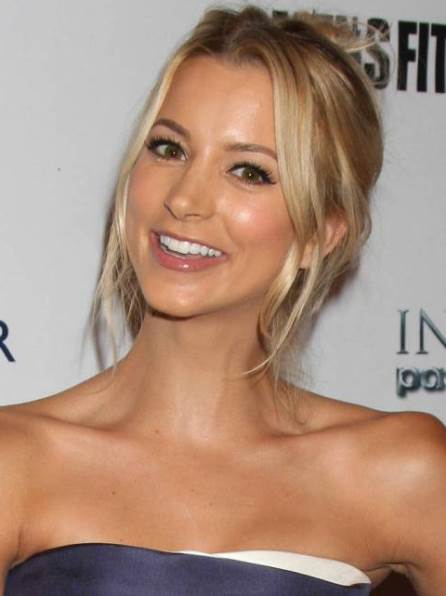 The long bob with blonde hair looks cute. For a meeting or a night you can pin your traces. The free-flowing bangs on both the sides will give a nice look. This is one of the easiest alternatives for brown-eyed blondes.
9.) Dark Blonde Hair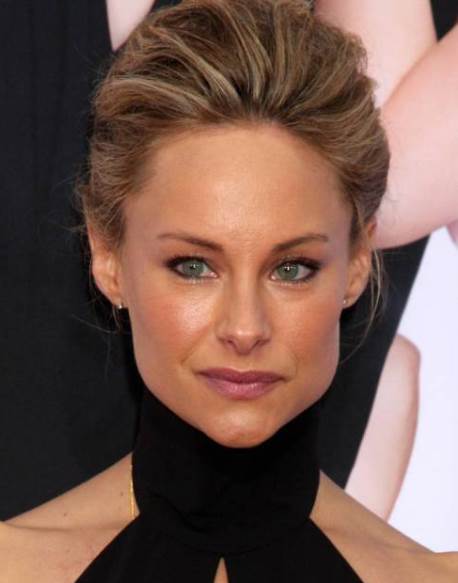 This classic hairstyle features volume on the top with vertical lines on the neck. Alyshia Ochse has paired this look with the black dress and kept her makeup minimum.
10.) Low Pony for Blonde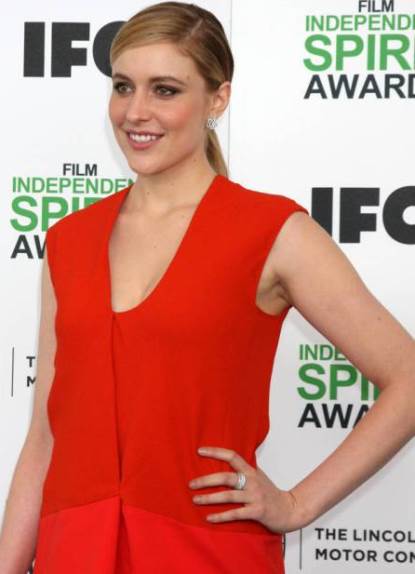 This is one of the simplest and elegant medium blonde hairstyles. All you have to do is comb your hair and pull them into a low pony. If you want you can straighten your hair or else the tousled locks will also look great.
11.) A-Line Downdo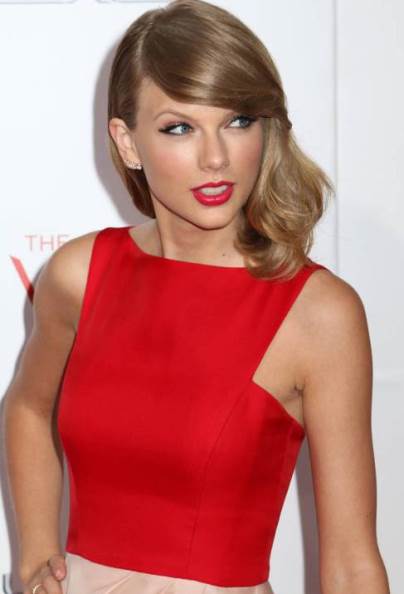 Down dos are not limited to long hair only. In fact, girls with shoulder-grazing can also don them. In the image above Taylor swift has parted her blonde locks on the side and has curled her to give a subtle look.
12.) Low Symmetric Knot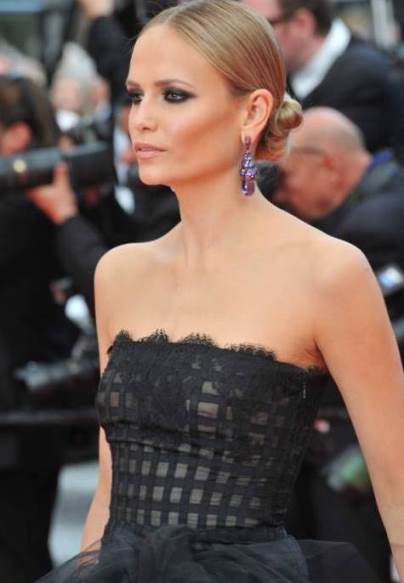 If sleek updos suit your face then you can try your hands on this hairstyle. It will give you neat and classic look. For a special event, you can pair this with an off shoulder dress and nice accessories. The smokey eyes will complement the look.
13.) Girly Hairstyle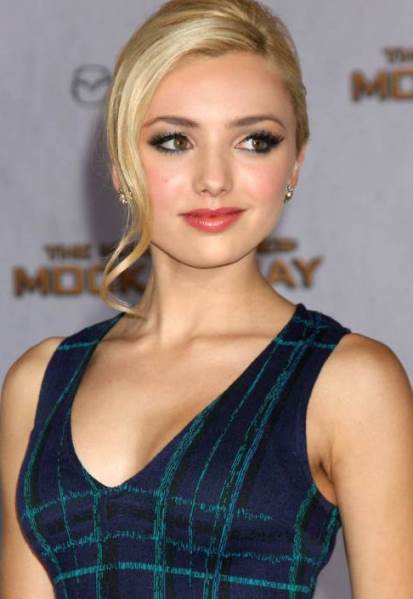 If you want to keep your look feminine then this is the nice alternative for you. The blonde hairdos with curly bangs on the sides give a scintillating effect. For a night party pair this with the bold eyes makeup and simple dress.
14.) Layers with Dimensional Highlights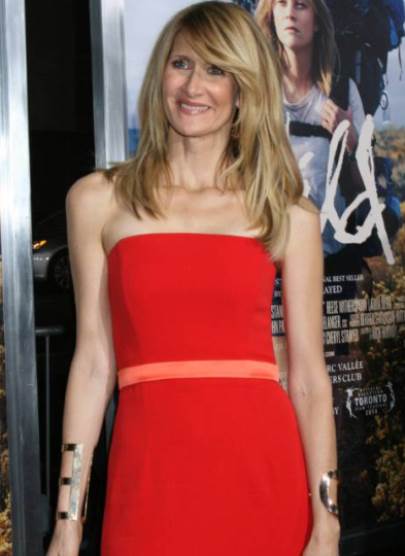 If you have a square face then this perfect hairstyle for you. The layers will enhance your facial features whereas the tresses grazing the shoulder will complement the look.
15.) Simple Beauty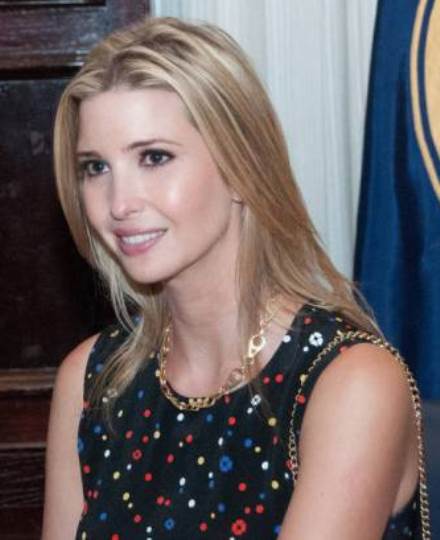 If you want to keep your styling minimum then this is a nice option for you. The loose hair cascading on the shoulder is a sheer piece of the elegant beauty. This is definitely one of the elegant medium blonde hairstyles.
16.) Light Caramel Layers with Silver Blonde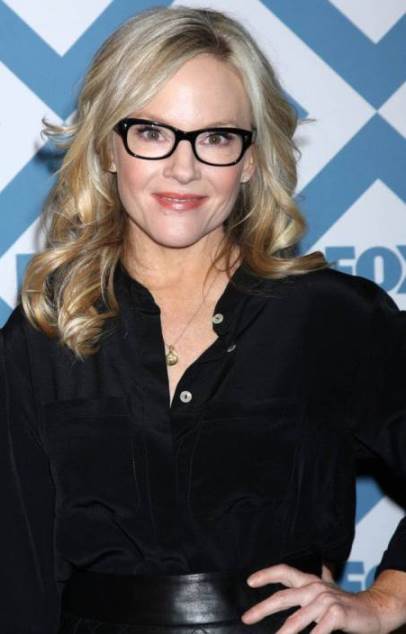 Rachael Harris has beautifully pulled off her shoulder-grazing hair with the light caramel layers and silver blonde hair. To make this interesting she has opted for the soft curls.
17.) Slick and Straight Hair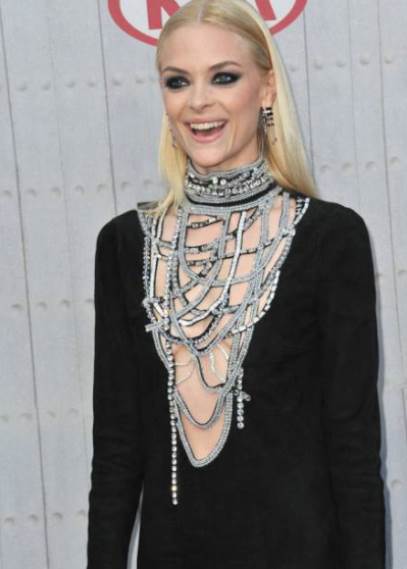 This is the best way to flaunt your blonde locks. Nothing can look as amazing then the smooth ironed out hair. It is a perfect hairstyle for every event and occasion.
18.) Haircut with Razored Layers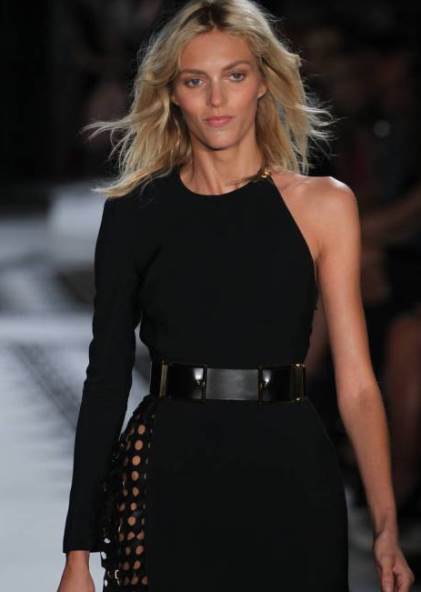 Girls looking for the hairstyle that calls for minimum styling, this is the perfect hairstyle for them. The natural hairstyle speaks volume and this will earn you many compliments.
19.) Flipped In Long Bob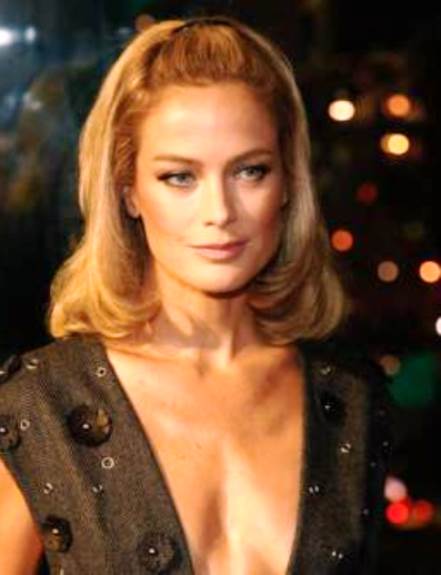 Bob hairstyle can never go out of the fashion. The long bob is a nice hair solution for the girls who do not want to chop off their hair. The blonde locks are a perfect match with this hairstyle.
20.) Messy Top Bun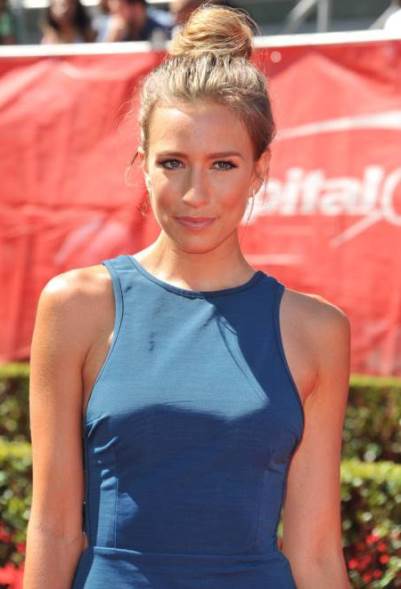 It is not only simplest among all the hairstyles, in fact, it is equally flattering also. Whether you are college goer or have to go for a party, this hairstyle is best for all the occasions. Do try it, this season.