Top knot hairstyles give a versatile look that looks cute yet bold. This updo gives you an opportunity to try you hands on different looks. To upgrade your look do try these classy hairstyles. To make it funky you can team it up with hair pins and headbands. Or if you want to keep it minimal then top knot is just enough. Have a look at the below listed top knot hairstyles to make yourself a style icon.
List of Top Knot Hairstyles:
1.) Sleek Top Knot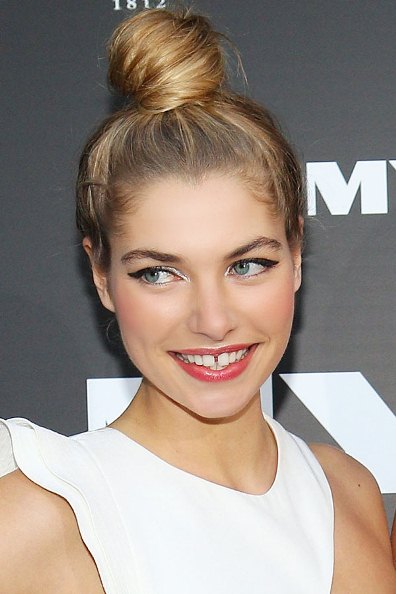 Sleek top knot will give you a classy and chic look. This hairstyle is too simple that you can carry it in office as well. And for a party, you can style it. This is surely one of the best top knot hairstyles of all times.
2.) Full Top Knot Bun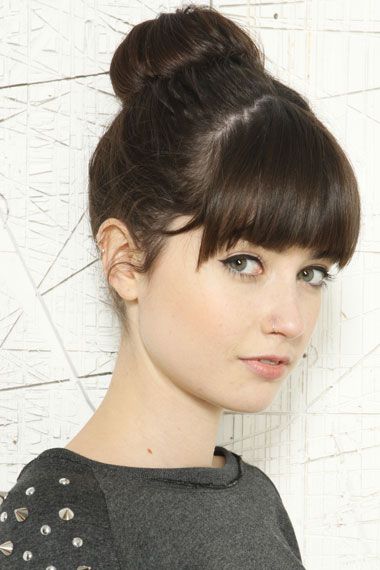 Full top knot hairstyle is one of the classic updos.  Many veteran actresses have done this hairstyle on the red carpet. It adds the much-needed volume to your hairdo. While styling leave wisp bangs on both the sides.
3.) Interlocked Top Knot Bun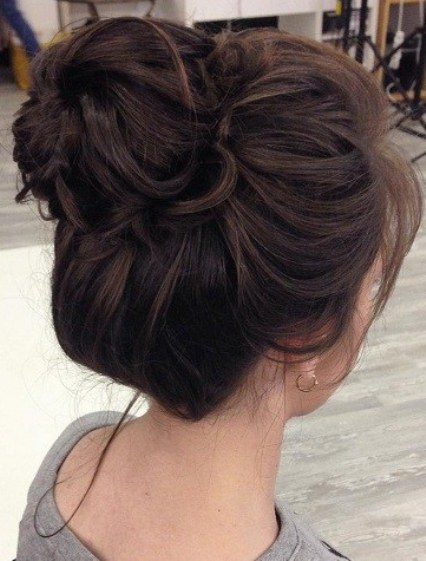 Interlocked top knot bun is one of the most appealing top knot hairstyles. Though it's not every body cups of cake but few who manage to wear it are style icons.
4.) Turquoise Blue Top Knot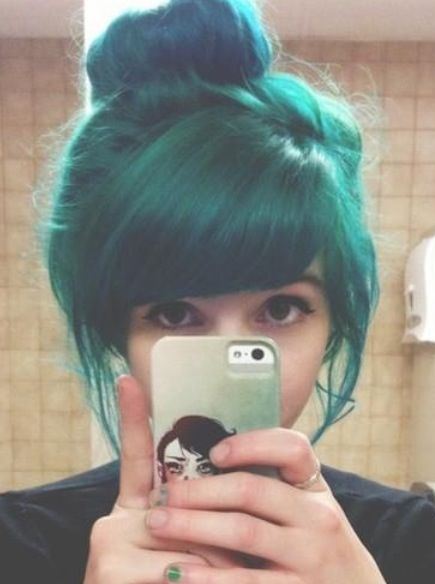 With this hairstyle add some color to your pale and lifeless hair. It will give you a funky look. This shade belongs to the top class category and with this updo you are also going to look ultra classy.
5.) Light Brown Top Knot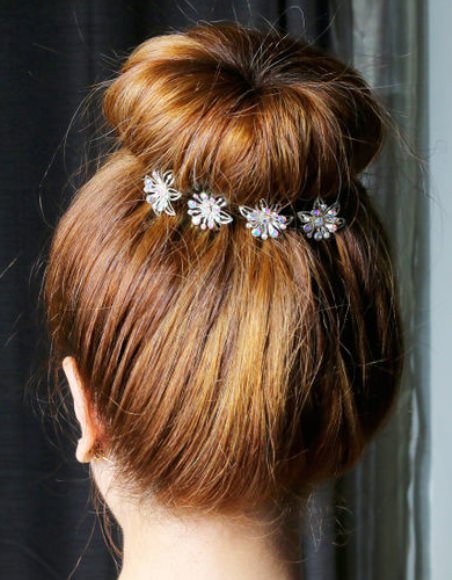 If you do not want to experiment with a bright color then you can try your hands on elegant light brown color. Top knots do not require styling therefore, the color speaks the volume. A light brown color gives an elegant and casual look that you can carry anywhere.
6.) Back-Braided Top Knot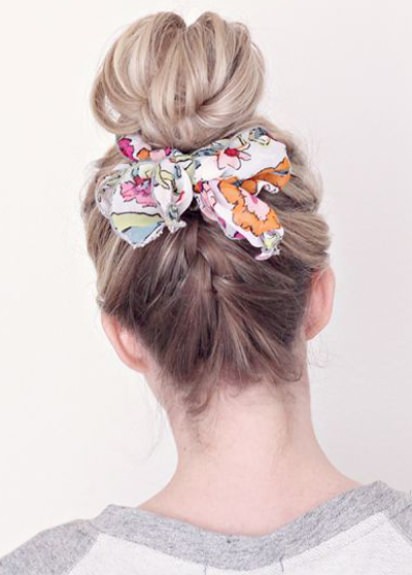 This hairdo is for all the girls out there who love to experiment with hair. With this hairstyle, you will make your own style statement. The highlight of this hairdo is a braid at the back. To make it more interesting you can tie a nice scarf.
7.) Chocolate Brown Top Knot Bun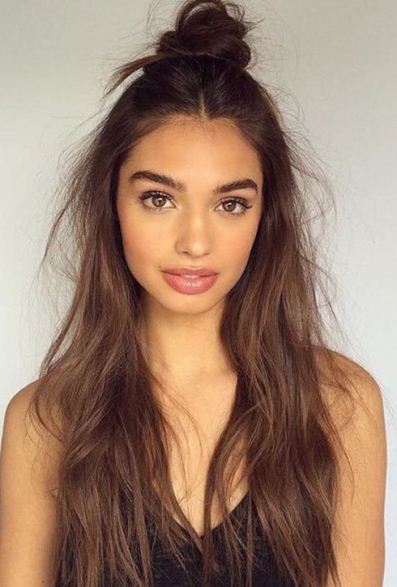 This chocolate-brown top knot bun is one of the sassy top knot hairstyles. Who does not love chocolate color? It just accentuates the entire look. This hairstyle is apt for college goers, working women and all the ladies who look for a classy yet simple hairdo. For some occasions, you can create the bun on the top and leave some hair loose.
8.) Teased Crown Top Knot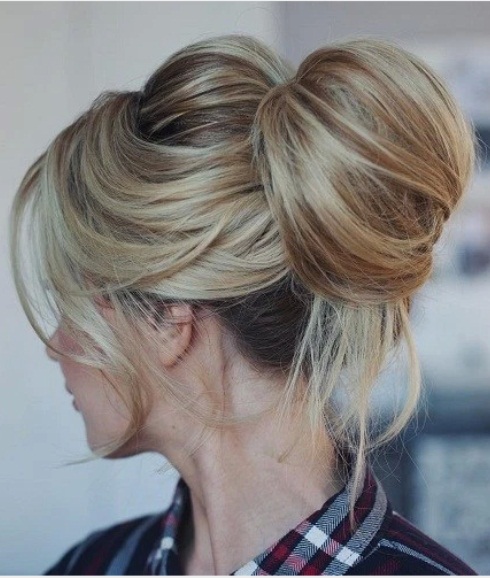 This hairstyle is ideal for the all the girls who starve for long hair. The nape and the front section is teased to create a volume. To add softness to your looks ask your hairstylist for wisp.
9.) Top Bun with Side Bangs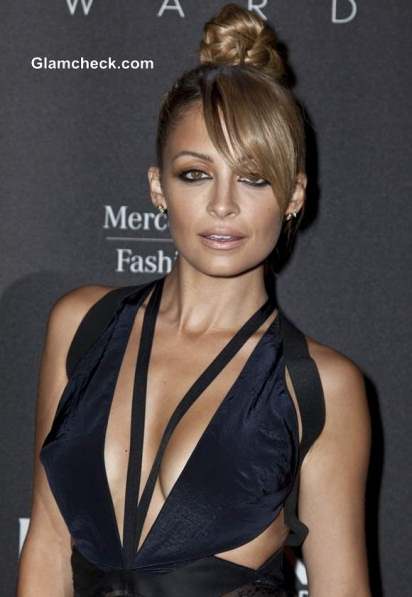 Top bun with side bangs is just perfect for your long hair. This hairstyle will give a neat look. To add the spare sass go for side bangs.  The bun in this hairdo will be smooth yet massy so this hairstyle is ideal for all the occasions.
10.) Braided Top Knot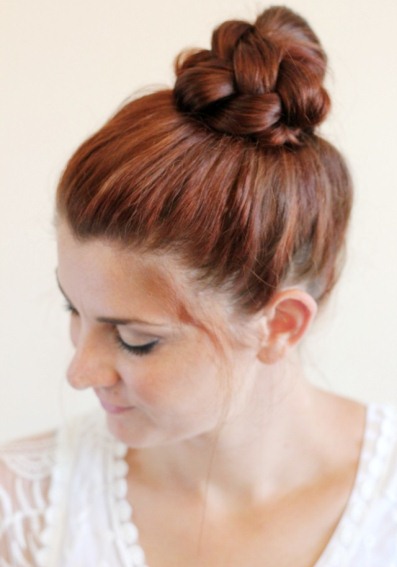 This hairstyle will give you a dual look. It is a classy combination of the braid and top bun. This hairstyle will add volume to your thin hair. This unique hairdo is definitely one of the best top hairstyles of 2016.
11.) Top Knot for Dreadlocks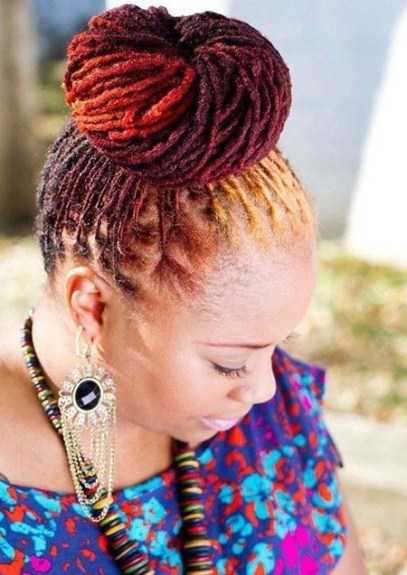 This hairstyle breaks all the myths that box braids can not be styled. The rich colored dreads will  form a neat knot hair do. You can team it up with junk jewelry.
12.) Red Top Knot with Undercut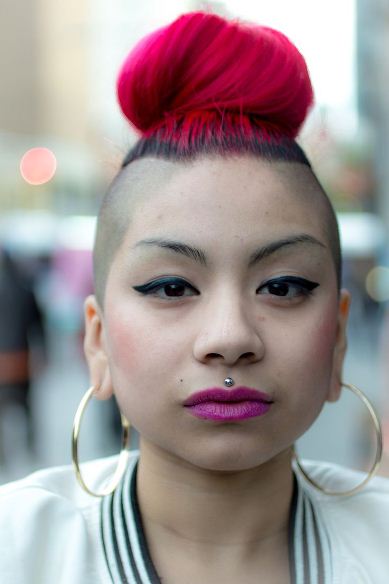 To get edgy and bold look try your hands on this red top knot with the undercut. This distinctive hairstyle has been ruling for a while.
13.) Braided- Front Top Knot Hairstyle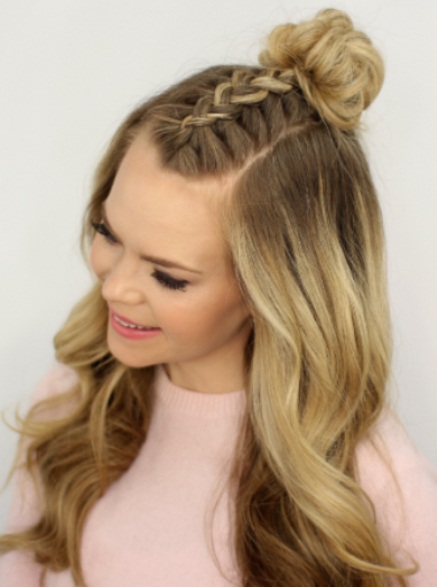 Girls who love to don braids will definitely love this cute hairstyle. It calls for a front braid and messy bun on the top. To make it funkier leave your half hair loose.
14.) Fancy Blonde Knotted bun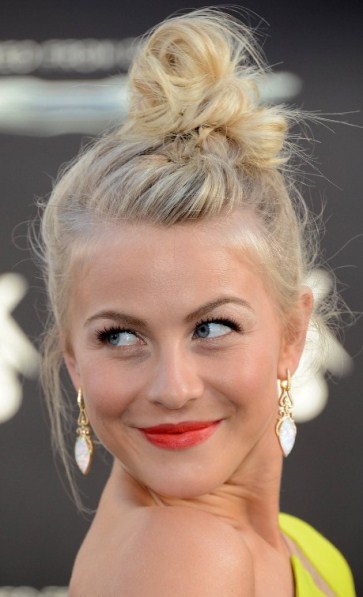 This hairstyle is ideal for long and thick hair. This hairdo is stacked in such way that it adds volume to the hairstyle. To make this hairstyle more interesting you can slightly tease the crown.
15.) Top Knot with Peekaboo Rainbow Highlights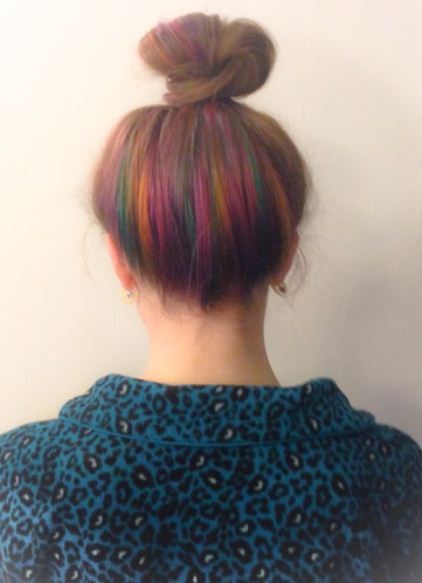 Top knot with peekaboo rainbow highlights is one of the rare combination but it looks so classy. This ultra sleek bun will keep your hair stacked at one place and give you a retro look as well.