Wavy or curly hair is considered as boon and curse. It is a blessing since they look so classy and a curse because they are hard to tame. But it does not mean that you will straighten your hair regularly for a classy look. Below we have listed easy and stylish curly hairstyles for girls that will definitely make curly hair blessing for you.
List of Curly Hairstyles for Girls:
1.) Curly Boho Hairdo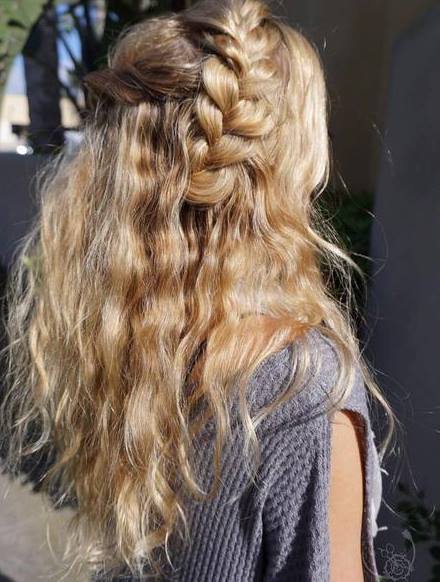 For this classy hairstyle, you need not straighten your curly hair. This hairdo is all about natural texture and hair color. Here a braid is wrapped around and rest of the hair flows freely. You have to be little creative for this hairstyle.
2.) Highlights with Natural Curls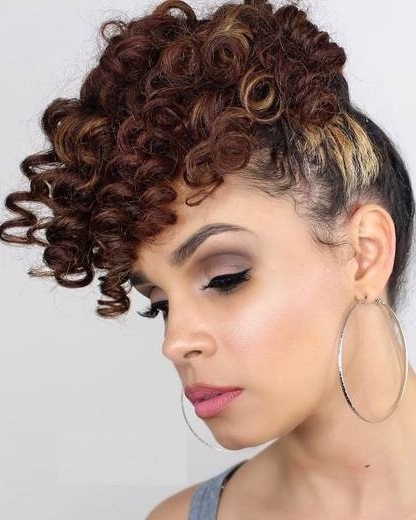 This is one of the classy curly hairstyles for girls of all ages. The star of the hairdo is obviously the highlights. The light and dark hair tone looks mesmerizing. Simply pull your curls into a ponytail and pin them to get this look.
3.) Colorful Curly Hairstyle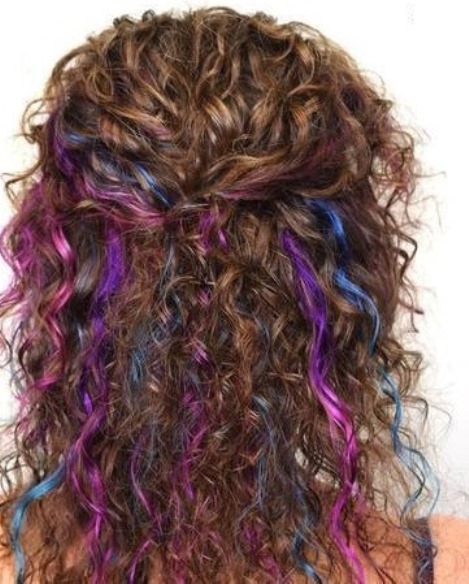 If regular styling does not excite you, this is the nice option for your natural curls. A pop of colors will add a blink to your looks. Go for vibrant colors like blue, purple and pink.
4.) Curly Braided Headband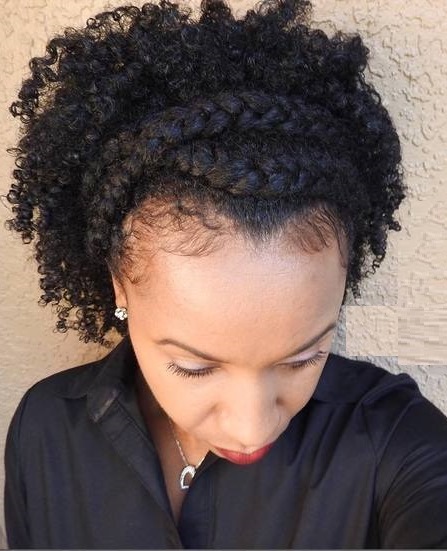 This is certainly one of the classy hairstyles for girls looking for natural hairstyles. This hairstyle will boost your natural curls. The criss-cross braids is a nice way to style your curly hair. This hairdo will look cute on girls with short hair.
5.) Twisted Bun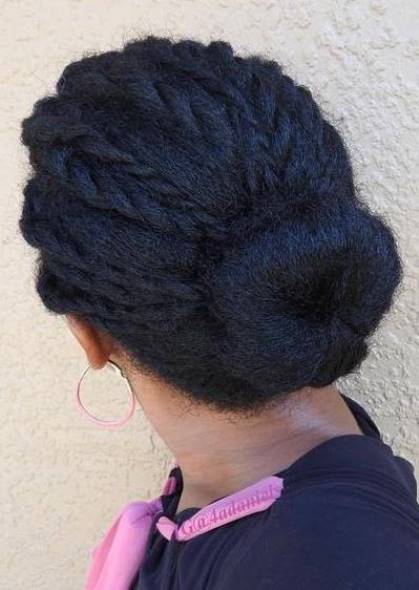 This is one of the sassy natural hairstyles for black women. Here the long locks are twisted and pulled into a bun. This eye catchy hairstyle is apt for the casual and formal meetings.
6.) Bright Curly Hair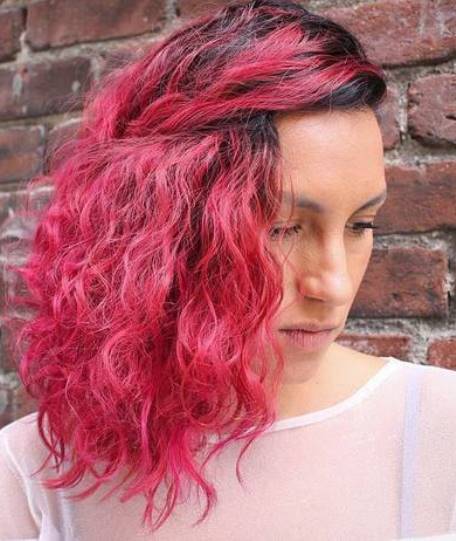 Dark and light hairstyle are quite monotonous, the two- toned hairstyle breaks the monotony and adds a fresh vibe to look. For a bold look ask your hairstylist for a vibrant color that is high on the fashion.
7.) Loose Styled Natural Curls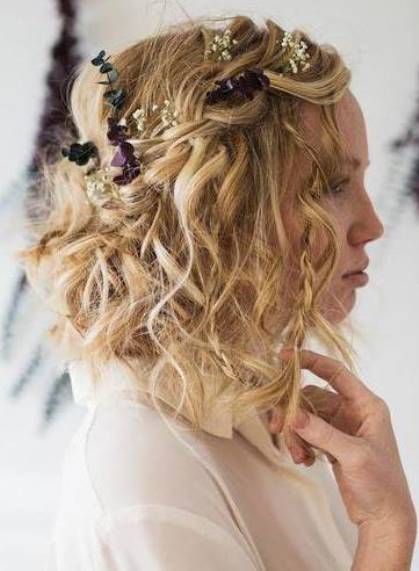 If you are looking for a wedding hairstyle that is low on styling but high on fashion, this is apt pick for you. Simply braid your hair and place tiny flowers as accent pieces to enhance the look.
8.) Natural Curly Updo with Flower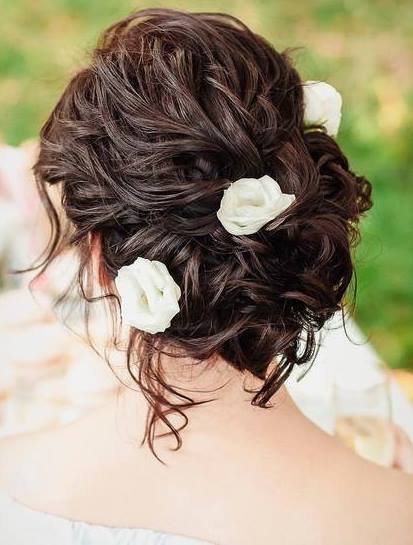 The best thing about curly hair is that you do not have to style it much for a flattering look, all you have to do is choose a nice hairstyle for yourself. This is a nice example of curly hairstyles for special occasions. Be it your wedding or prom, this is a nice hair solution for you. Add some natural white flowers matching your outfit to upgrade the look.
9.) Side Braid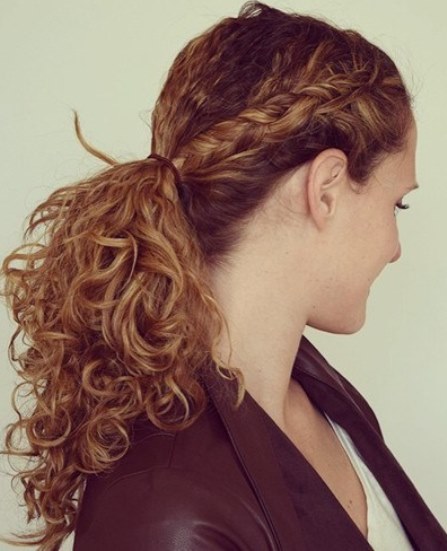 This is definitely one of the easy to do curly hairstyles. Simply braid your hair from one side and pull it into the ponytail, for a college or stroll at the garden.
10.) Bandana Look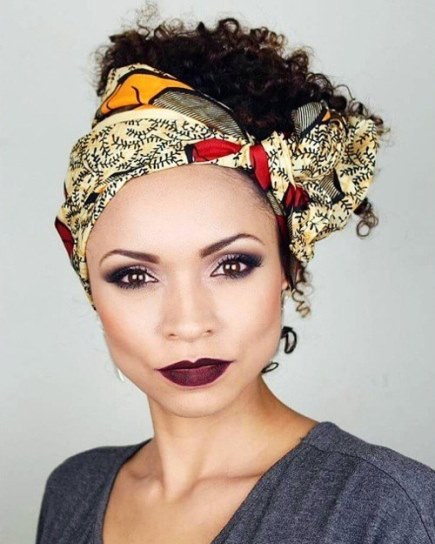 This is an ideal hairstyle for the times when you are on go. Just wrap bandanas and pull little hair to give a messy look and you will be ready in no times.
11.) Casual Bun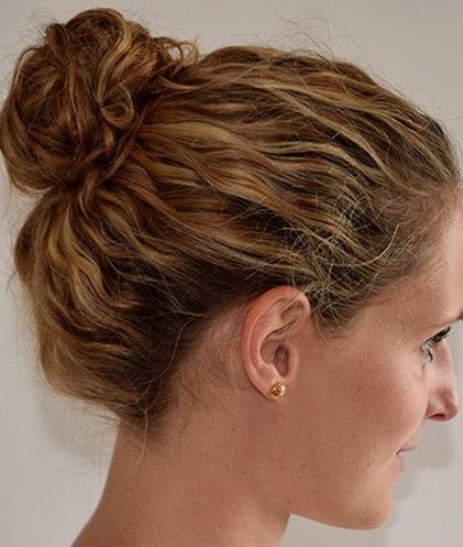 This is one of the super easy curly hairstyles. Pull your natural curls into a messy bun and that's it. It is just that simple. You do not have to comb your hair. This messy hairstyle is gaining a huge popularity these days.
12.) Beach Inspired Short Haircut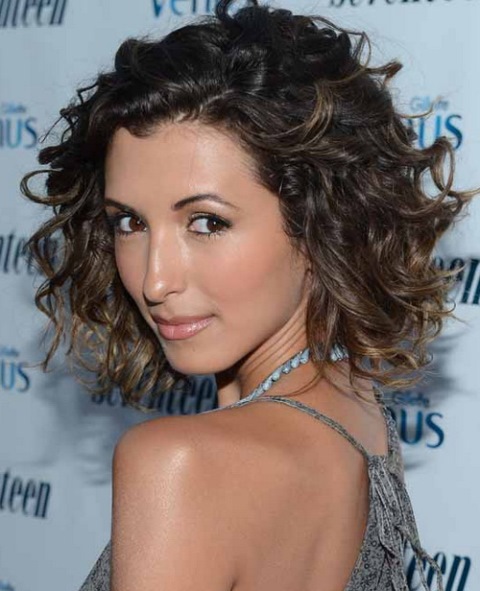 Planning for a vacation at the beach this hairstyle is a perfect hair solution for you. And if not also, this hairstyle will earn you loads of compliments.
13.) Natural Curls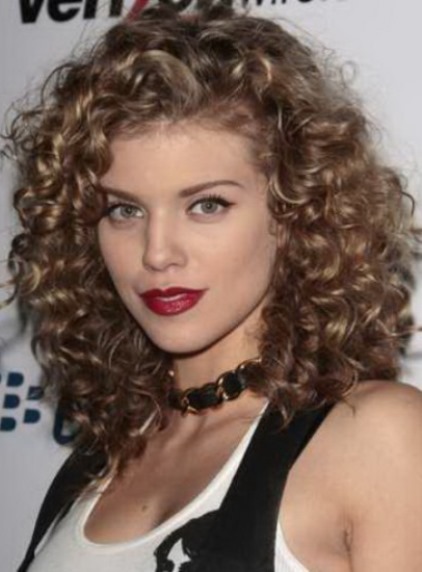 If nothing suits you then simply leave you curly locks loose and pair it with a bold eye makeup and dark lip color for a starry look.
14.) Messy Bronde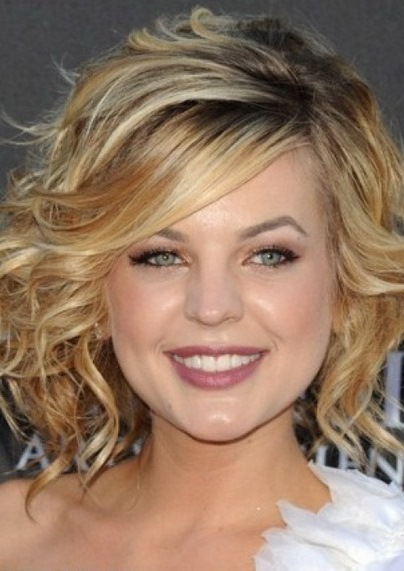 This is one of the glamorous curly hairstyles. The side wispy bangs with messy locks looks ravishing with subtle eye makeup.
15.) Dark Curly Hair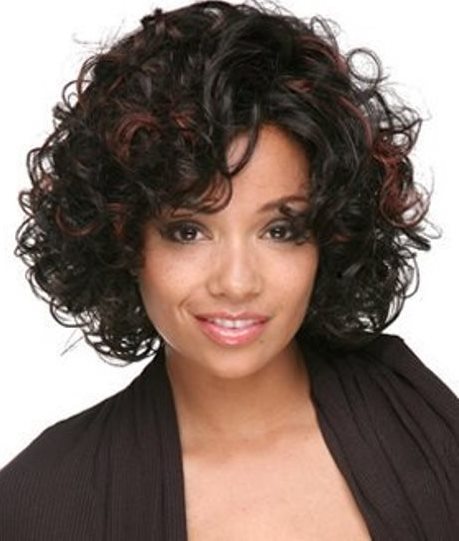 Dark hair looks graceful and stylish. To add a spare sass go for a two-toned hair color. The chocolate strands will look classy with the dark black locks.