Wavy and curly hair look stunning but sometimes are difficult to tame or style. They do not settle easily and thus gives way to frizziness. But that does not mean that you will straighten your hair. There is always a solution to a problem. And in this case, there is a bundle of solutions, we mean hairstyles that can be done with naturally curly hair. Below we have listed some of the trendy natural curly hairstyles that are easy to do and give you a gorgeous look.
List of Natural Curly Hairstyles:
1.) Simple Hairdo for Springy Natural Curls
This is one of the simple natural curly hairstyles. This hairstyle is perfect for all the girls who run out of time when it comes to styling. All you have to do is make a side part and twist a small chunk of your hair.
2.) Fancy and Curly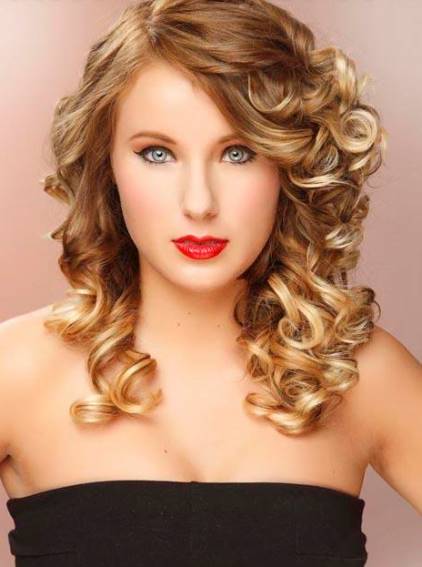 Like the name, like the hairstyle! This fancy hairstyle is perfect for night parties and special occasions. This hairstyle will give you a classy and elegant look.
3.) Natural Curly Braid Crown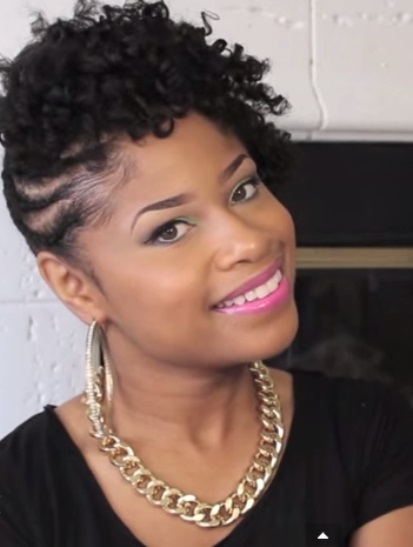 Taming curly hair is a tough task but these hairstyles make things very easy. It will keep your natural curls intact and does not call for a touch-up.
4.) Curly Boho Beauty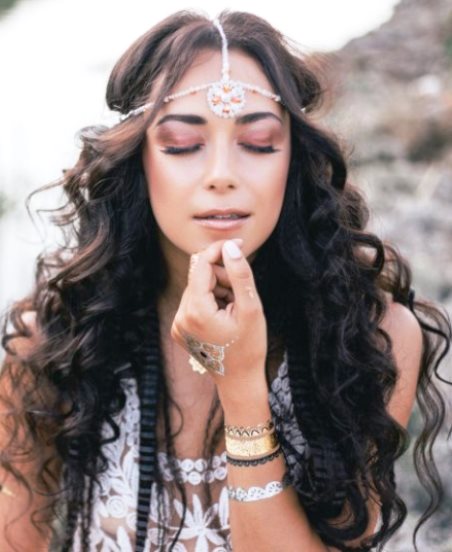 This hairstyle is one of the best natural curly hairstyles. It gives you messy and modern look that you can carry anywhere. To make this hairstyle interesting you can also go for a half braid.
5.) Curly Faux Hawk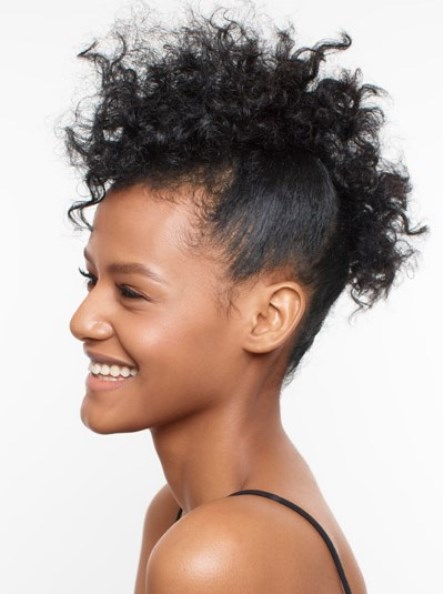 Give yourself a makeover with this distinguished hairstyle. It will give you a modern and trendy look. This hairstyle will definitely make you stand out of the crowd.
6.) Natural Hair Piled High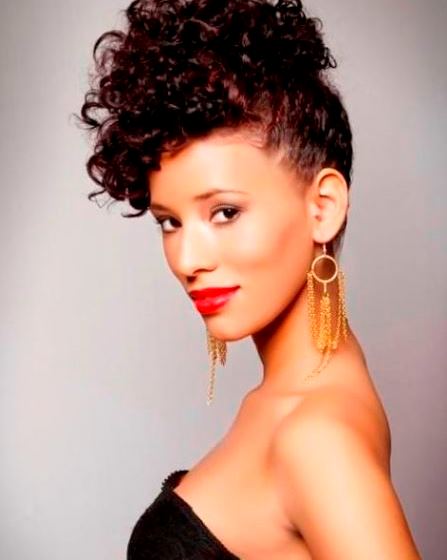 If you do not have time to tame your natural curls then just roll them and pile them on the top of your head. This will give you an edgy and messy look. To take this hairdo a notch higher you braid the hair from the sides.
7.) Natural Headband with Braids and Curls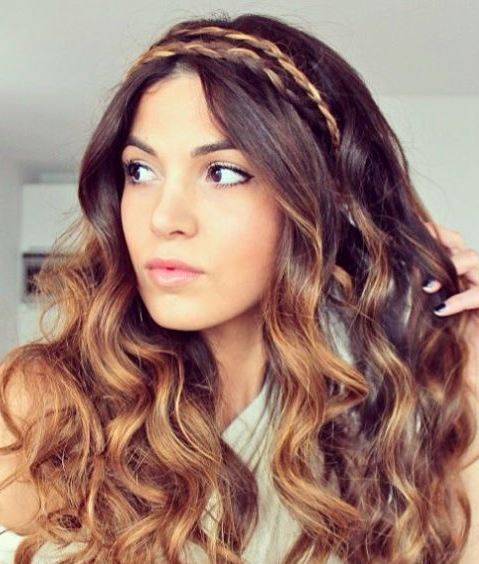 Who says hair accessories can only give you a perfect hairstyle? Your natural lock can also work as a hair accessory. All you have to do is braid your hair and pin them in such a way that they look like a hairband.
8.) Twist and Bun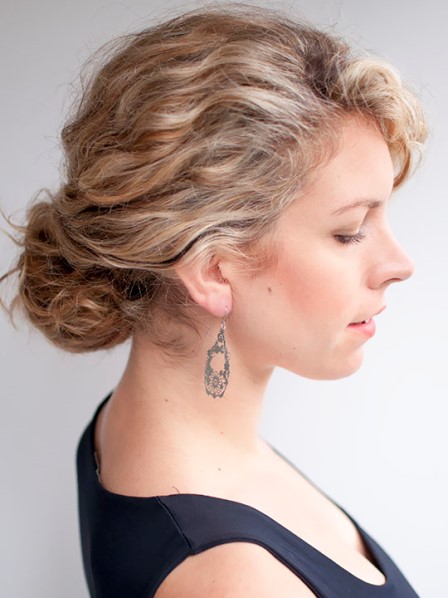 One of the easiest ways to manage natural curls is wrapped them into a bun and that's it. It is one of the classy natural curly hairstyles.
9.) Bright, Vibrant Curly Hair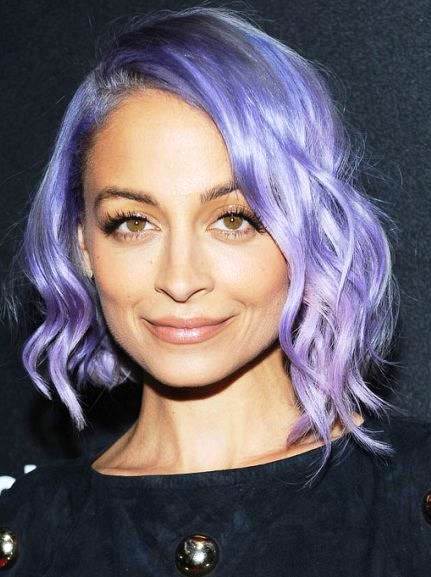 If you are tired of styling your natural curls regularly to make them look presentable then simply color them. The bright and vibrant colors will work best. It will give you altogether a new look. Isn't it one of the classy natural curly hairstyles!
10.) Loosely Styled Curly Hair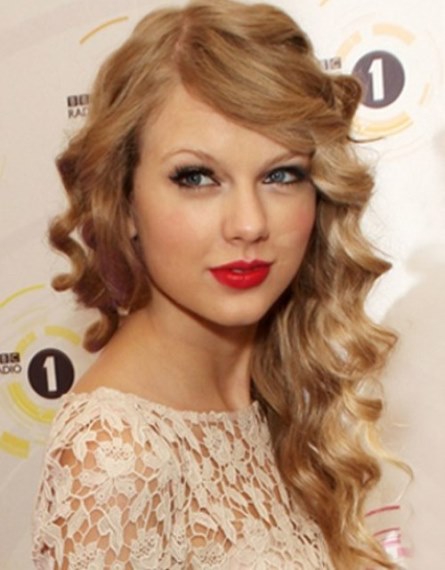 This hairstyle is apt for the bride to be and bridesmaid. This will give you tousled and messy look. To make this hairstyle more interesting you can place natural flowers into it.
11.) Natural Curly Hair with Highlights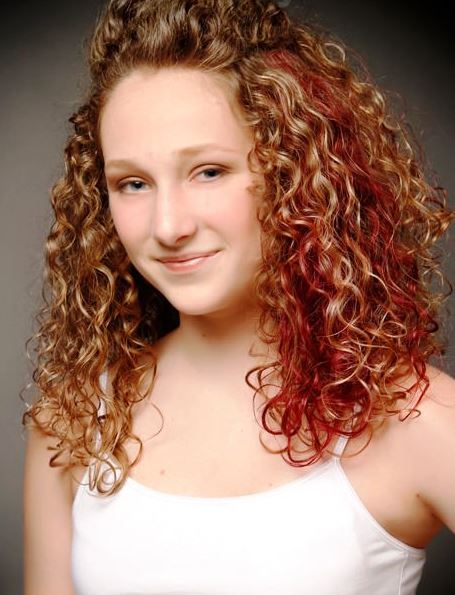 The highlights will give you a bold and distinguished look. It is the simplest and easiest way to style those natural curls in a different way.
12.) Natural Curly Updo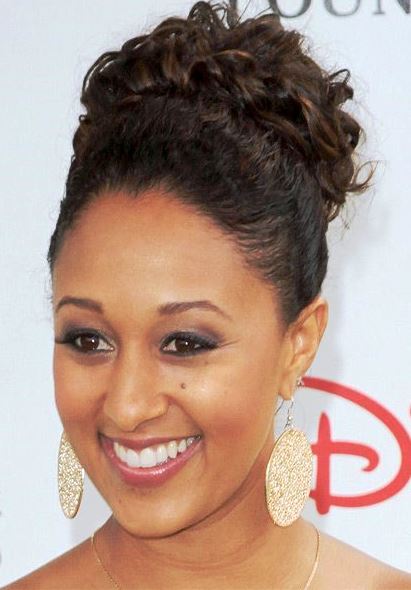 This hairstyle is also one of the best natural curly hairstyles. It will give you messy and modern look. You can go for low updo or high up do. In both the way, this hairstyle is going to make you look fabulous.
13.) Side Swept Curls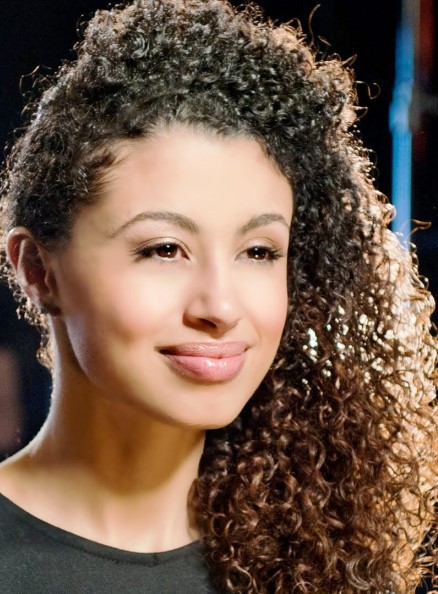 If nothing works for you then simply finger comb you hair and gather them at one side. You can either leave them loose or can put hair accessory to accentuate your looks.
14.) Casual Bun for Wavy Locks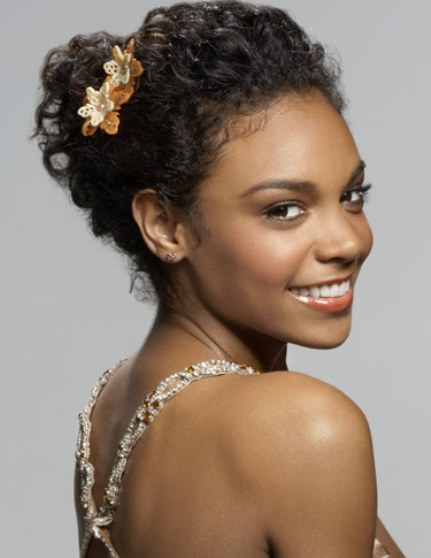 Messy hairdos are in fashion. They are easy to make. This messy hairstyle will take hardy seconds to make and will give you trendy and gorgeous look.
15.) Beach Inspired Bob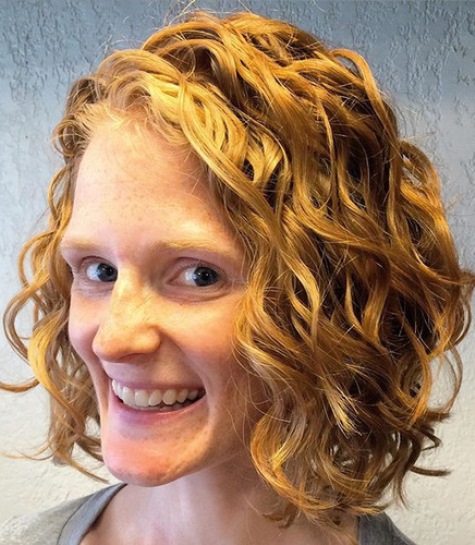 If you are planning to chop your natural curls then think for bob haircut. It will give you a classy and fresh look. Your natural curls and this cute hairstyle will speak volumes.
16.) Whipped Up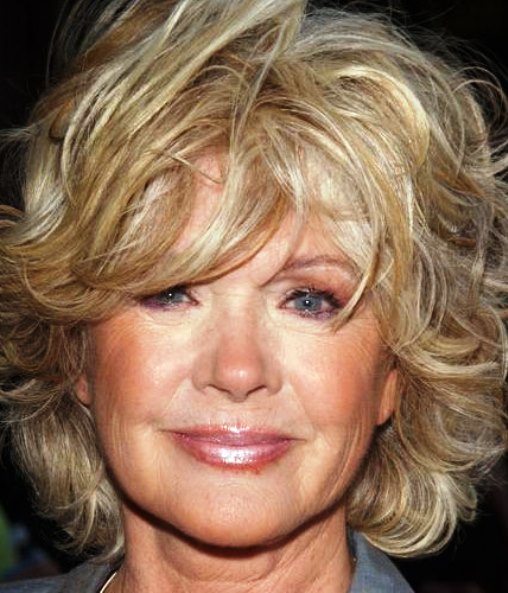 This hairstyle will add volume to your styling. This will look best on short to medium hair. This is definitely one of the classy natural hairstyles.
17.) Fluttering Curls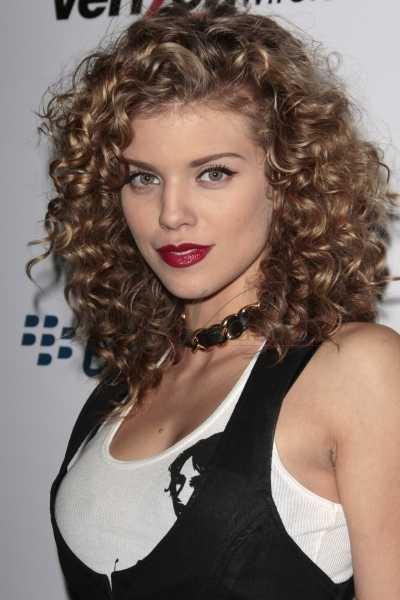 This hairstyle will give you distinguished and elegant look. For a voguish look, you can go ahead and color your hair.
18.) Lacy Mane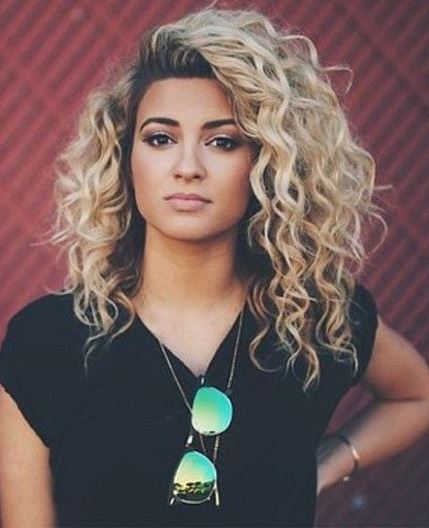 Lace mane is one of the modern natural curly hairstyles. Modern curls look natural and light. This hairstyle will provide a much-needed volume to your hair. And it is perfect for all the occasions.
19.) Fish Braid with Natural Curls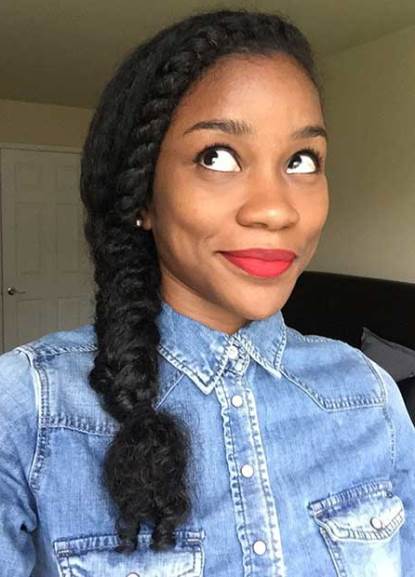 If you want a sophisticated look yet wants to look classy then this hairstyle is apt for you. The side braid will give you a sober and stylish looks.
20.) High Ponytail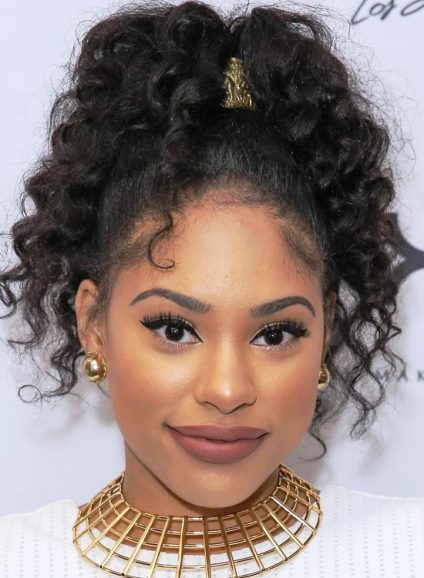 This is probably one of the common yet sober natural curly hairstyles. The high ponytail looks classy and it is easy to style also.