Reverse ombre hair color is a great idea for beautiful, low-maintenance hairstyles that are in demand. Ombre hair appears to be thicker and dimensional. So go with reverse ombre hair color for an elegant and sophisticated look. This color has never failed to influence others. Your hair color is determined by the skin tone and the hue of the natural hair. There are numerous options out of which a combo of peachy and golden ombre shades look great on the redhead. While girls with warm skin tone can get vibrant shades to customize their hairstyle. If you are thinking of getting a vibrant tone for your hairstyle then you should go through this article, here in this article, we will go through the top reverse ombre hair color ideas.
15 Reverse Ombre Hair Color Ideas:
Golden Brown Ombre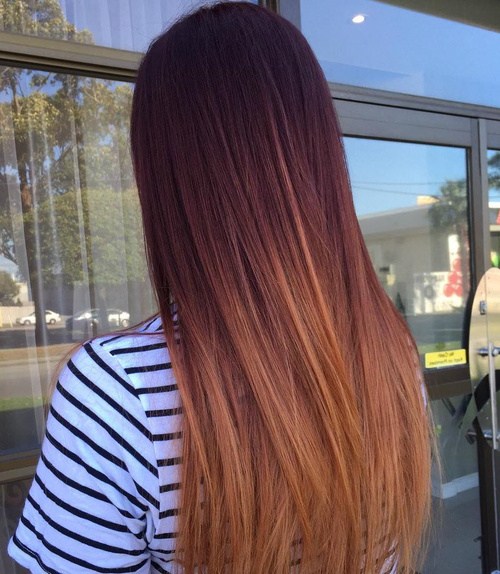 The golden brown ombre hair color ideas are very close to nature. The hair color idea features dark mahogany shades with copper hues. The hairstyle gradually gives you a warm tone without clashing your skin tone. You can carry this hairstyle at any special event.
Reverse Platinum Ombre Hair Color
Women with a bright skin tone can get a platinum hairstyle, this is indeed a great hair coloring idea. The best length for this hair color idea is the long hair. Give some end soft curls for a fuller look.
Duo Toned Pastel Ombre Hair Color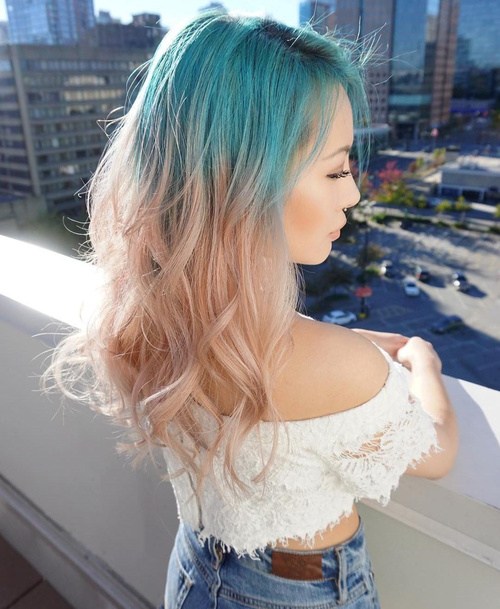 Try this bold and cool looking reverse ombre hair color ideas. This hair color idea features a mix of soft gold and at the bottom while the hair at the top is bright and blue. This cool contrast will never fail to get you noticed.
Pretty Purple Ombre Hair Color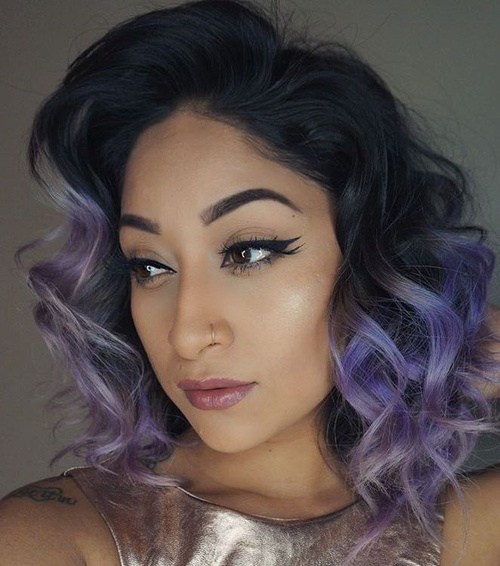 The hue of purple and black is a cool color combination. This duo toned ombre hair color look great on women of any skin tone. This unique combination is the perfect way to show depth and dimension for curly and dense hair texture.
Auburn to Jet Black Ombre Hair Color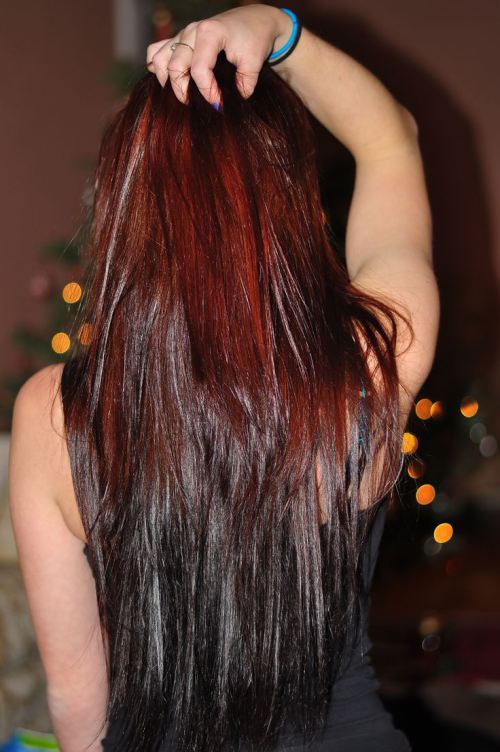 Bright Hair color like auburn is very impressive hair color. You can customize your hairstyle with the polished finish of auburn color on the long straight tresses while the hair at the end remains jet black. The transition is gorgeous and natural for any event or for a party.
Blonde to Blonde Ombre Hair Color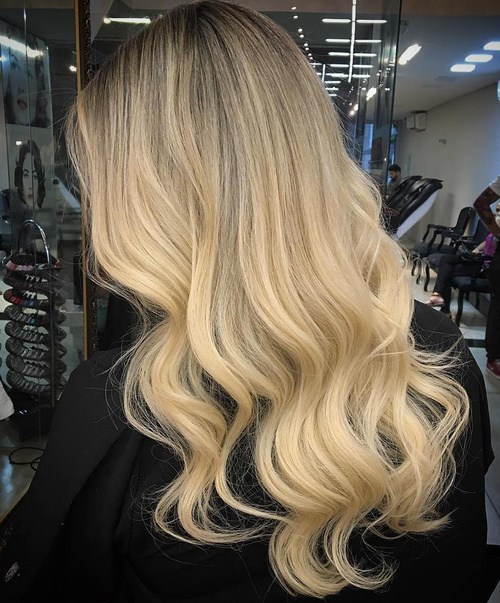 If you have long wavy hair you can try a lighter shade of blonde with a darker shade of blonde for coloring your hair. Keep the roots dark to create depth.
Dramatic Ombre Hair Color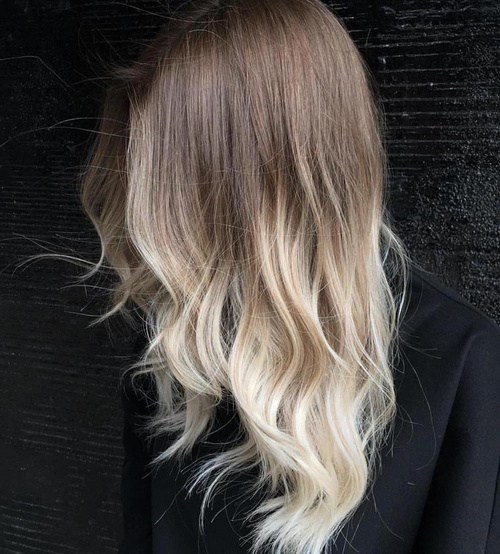 This technique of hair color is unique, the hair color is soft and subtle. The transformation of quick changing rich brown hair at the roots to a bright platinum at the ends looks dramatic with soft end waves.
Strawberry Siren Ombre Hair Color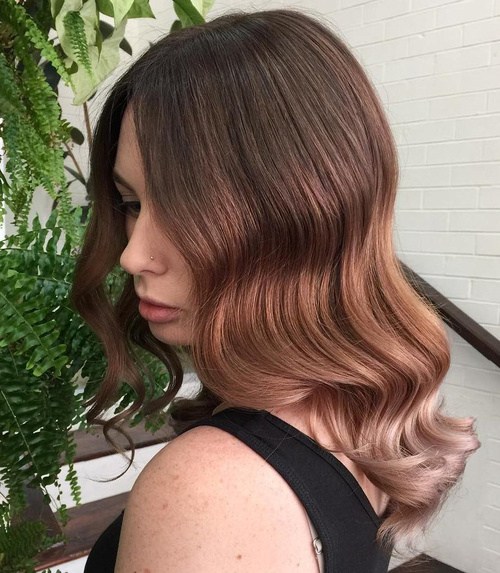 The strawberry hair color when combined with blonde gives a pretty hair color. The effective contrast of warm red tone at the roots and cool silver rose to blonde at the ends is magical.
Rosy Brown Ombre Hair Color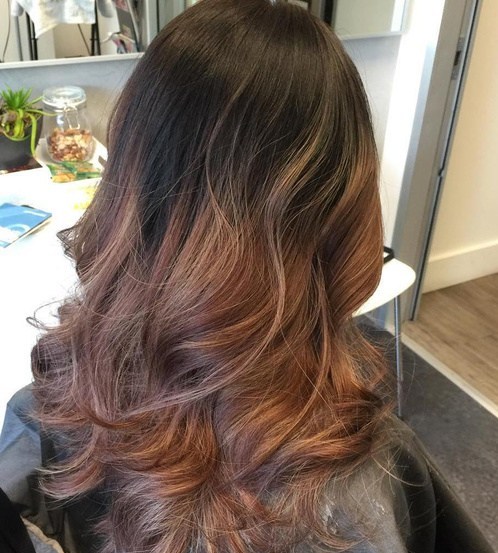 Blonde combines beautifully with the strawberry blonde color. The key idea for this hair color is to lean towards mauve color from blonde strawberry. It is a complex hair color and done by the professional stylist.
Fantastic Platinum to Black Hair Color 
This hair color idea features a cool combination of platinum and black. Both the color are opposite to each other but has proved to be a great hair color when combined technically by adding hues of brown. The roots are platinum while they transform to brown and gradually to jet black at the ends.
Marron to Purple Ombre Hair Color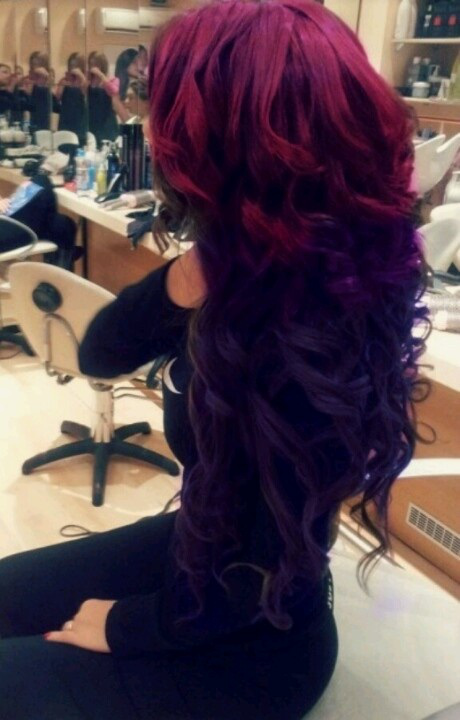 This blend of contrasting color is in trend. If you desire for a bold and vibrant hair color this is indeed an extravagant color for you to try. The popping of maroon with the noble hue of burgundy transforming gradually to purple shade is flawless.
Sunny Blonde Ombre Hair Color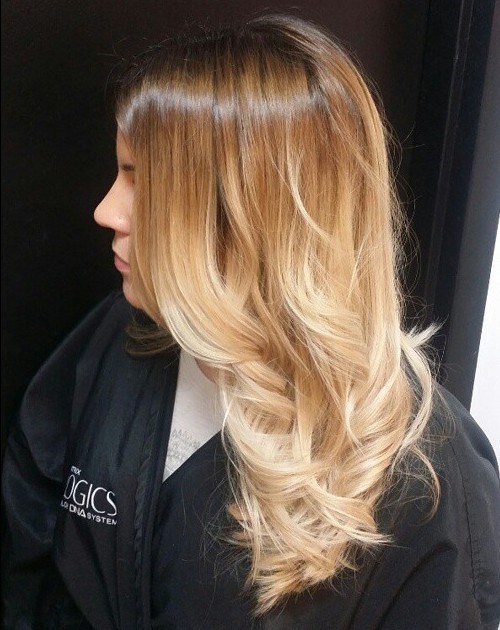 You can use a light and dark color for coloring your hair. A transformation of brown to blonde is great and unique to get a different reverse ombre hair color. Get this look for an everyday look.
Flirty Black and Brown Ombre Hair Color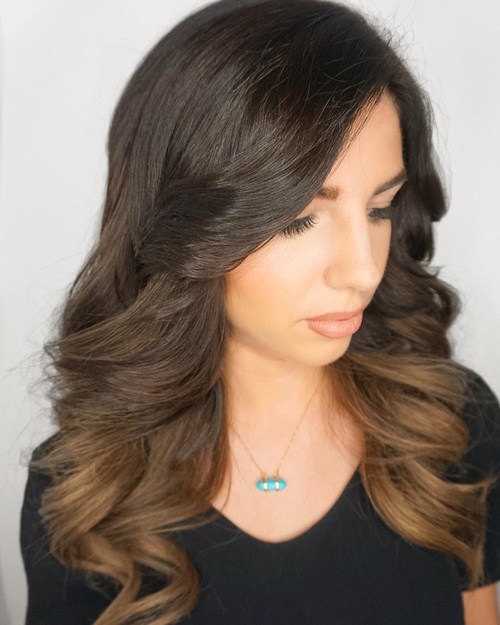 Ombre hair works are perfect for any hair length and texture. The combination of Black and brown on long curly hair is flattering. Leave the roots black while the ends gradually appear brown. This combination looks flattering on big bouncy curls.
Flamingo Feathers Ombre Hair Color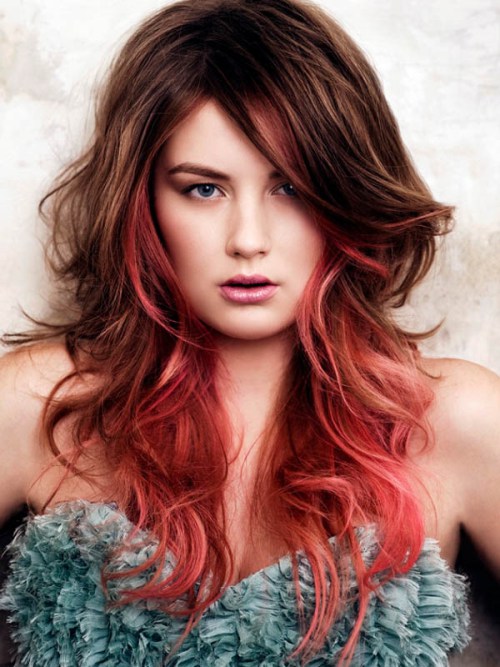 The flamingo feathered hair color is perfect for women with fair complexion. The basic hues of this color are dark. If you want a daring and bright hair color this is the one you are looking for.
Dark Brown to Caramel Ombre Hair Color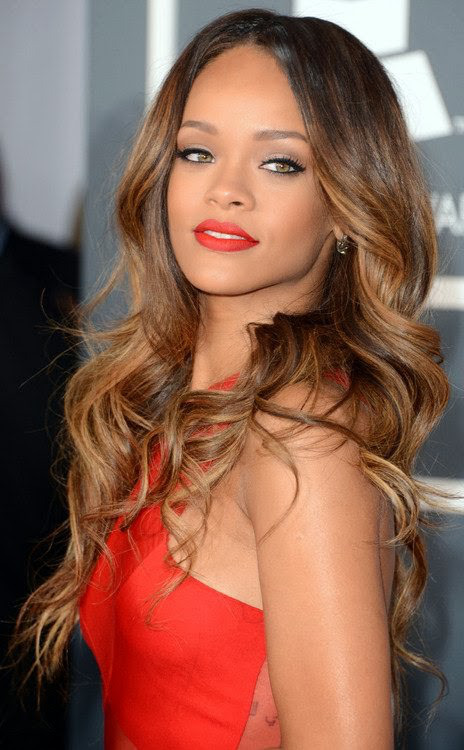 This is one of the gorgeous reverse ombre hair color ideas. It will get you noticed everywhere. The transformation of dark brown color at the roots gradually turning to caramel at the ends is just magical.