This article is about stylish half ponytails. Half ponytails can never leave the fashion. The hairstyle with the half ponytail is the one that suits all the occasions. They can go with any type of hair. No matter you have straight or long hair, the half ponytail will suit you anyway. In this article, we are going to discuss some of the fabulous and stylish half ponytails.
20 Stylish Half Ponytails:
1.) Keep it Simple and Straight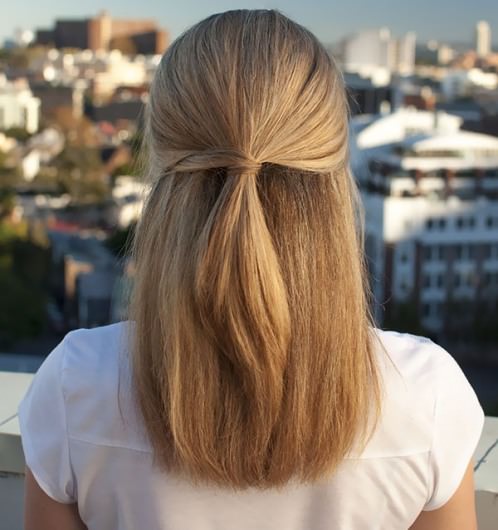 This is one of the most beautiful half ponytails that you can go for in order to maintain your simplicity. If you have straight hair then this is good but you can also straighten your hair in case you have curly or wavy hair.
2.) Dazzling Long hair with Darker Roots 
If you have long and beautiful hair then this hairstyle goes best with the darker roots. You just have to get your hair blond or golden colored and make a half pony. Darker roots with bright hair will give you a dazzling and party ready look.
3.) Give it a Twist

This is one of the simplest and the cutest half ponytails that you should try. Just give half part of your hair a little twist and make a ponytail.
4.) Curl Them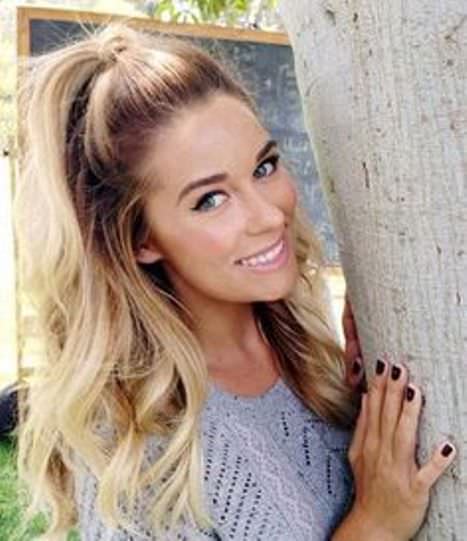 This is one of the most awesome looking ponytails to be tried. Curled hair appear more voluminous. Making a half ponytail in this type of hair will give you a perfectly fine look.
5.) Just keep the Pony Curled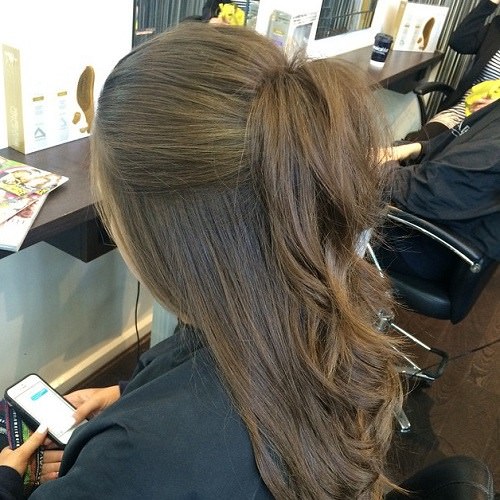 In this look, you have to straighten the rest of your hair and just keep your pony curled. This hairstyle will give you an elegant and graceful look.
6.) Twisted and Messy Half Pony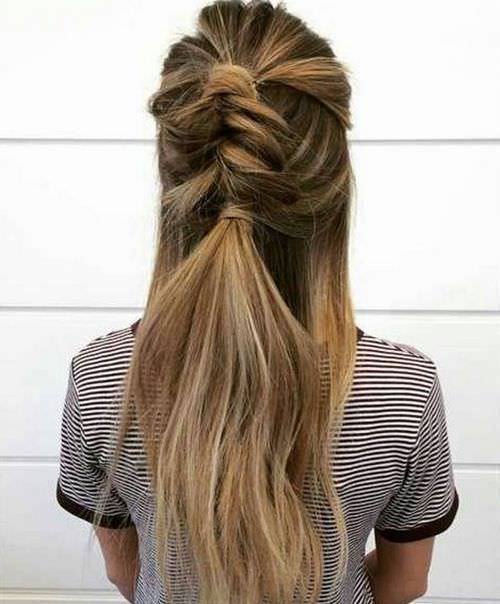 If you want to make it more stylish and cool this is one of the finest half ponytails for you. Just twist your hair and make them messy.
7.) Try the Gray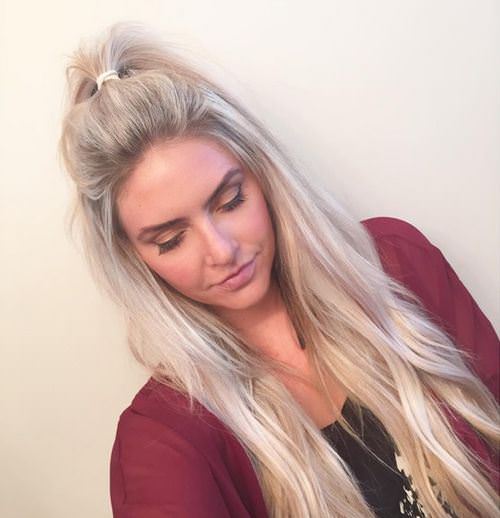 You can also try the gray color if you want. This hair color gives you a completely ravishing and glamorous look and also keeps you party ready.
8.) Braided Half Ponytail 
You can also go for this cute and different look with this half braided ponytail. Half braided ponytail makes you look more cute and different.
9.) Half Ponytail with the Twist of French
 
Give yourself a completely graceful look with this stylish half French braid. French braid is the one that you can incorporate with different hairstyles and thus, it provides an attractive look.
10.) Just Tie a Knot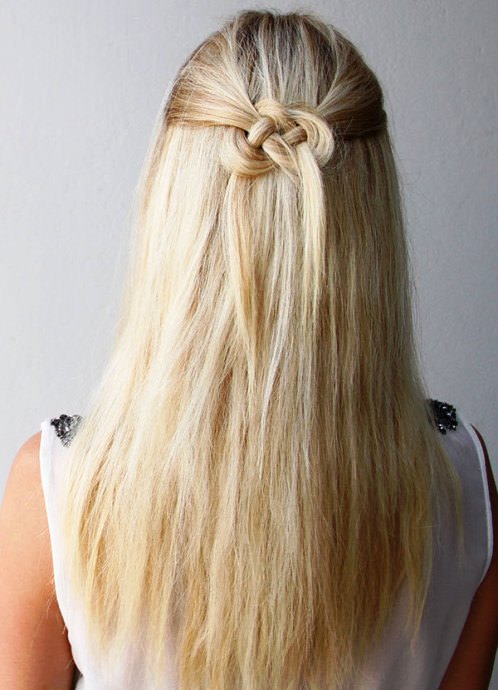 You might also want to keep it simple and elegant. In this case, you just have to a knot at the back. It will add a charm to your beauty.
11.) Curls and Bangs

You can also incorporate the half ponytail with glamorous curls and bangs. Top the ponytail with a hair clutcher. This is one of a gorgeous half ponytails that you can try.
12.) Half Pony For Layered Hair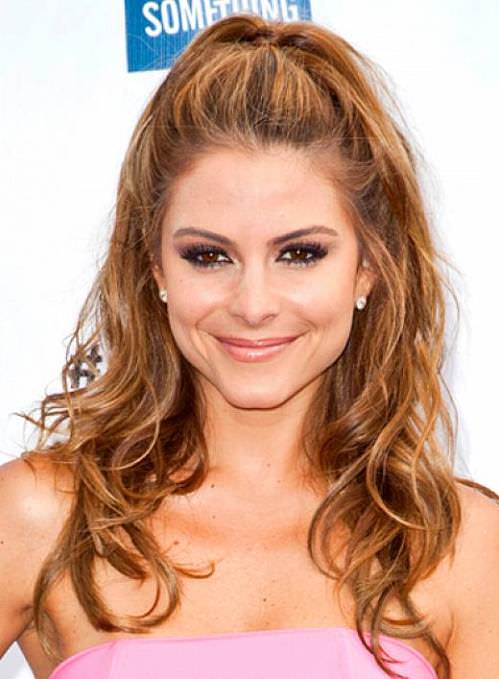 Layers are always beautiful. You can try different hairstyles for your layered hair and they appear more beautiful. Half ponytail makes your hair appear more beautiful and pretty.
13.) Pony with Perfect Rolls

Rolls enhance the beauty of your hair. Long rolls are cute and they appear really awesome with a half ponytail. You should try this hairstyle for sure.
14.) Half Pony with French at Top

You can also make a French braid at a top and then make a pony in the end. This is one of the most ravishing hairstyles that you should try.
15.) Pony for the Bridesmaid

If you are going to be the bridesmaid on your friend's big day then it is going to be an awesome hairstyle for you.
16.) The Heart Shape Pony

You can also go for a little different hairstyle if you want. Just make the shape of a heart with the braids and make a pony at the end.
17.) Half Pony for the Cute Bob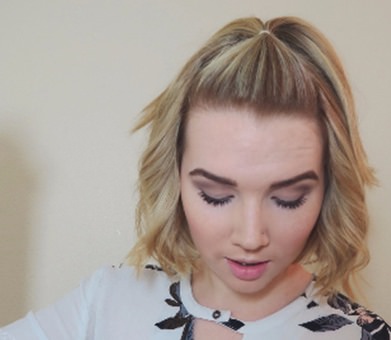 If you have bob hair then also try your hands on the half ponytail. Just make a half ponytail on your short bob and flaunt it.
18.) Half Ponytail with a Poof

Get a chic and elegant look with this hairstyle. If you want to be sophisticated with the half ponytail hairstyle then this is the best way for you.
19.) Messy Half Pony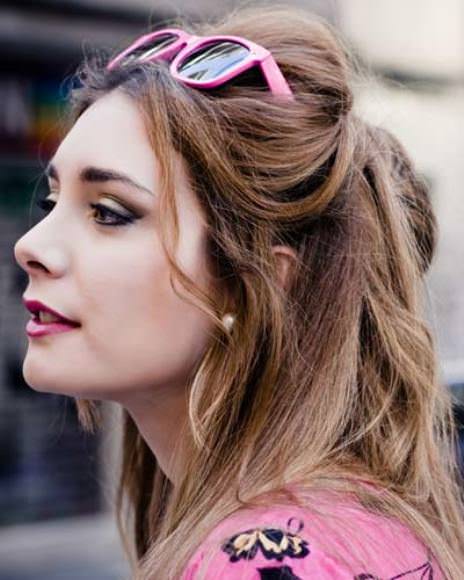 Messy half pony is also a nice way to style your hair. The look is perfect if there isn't a particular event and you just want to be styled differently in a simple way.
20.) For Two-Toned Hair

Two-toned hair is perfect for half ponytails. If you want a funky look then go for two toned  hair toned hair.