Low bun hairstyles are a nice option for a formal and casual outing. They look more refined and polished than other hairstyles. Whether you want to don a braided bun or curly side bun or a loose bun, you can style a bun in the number of ways. Below we have listed 20 latest low bun hairstyles that are perfect for all the occasions.
List of Latest Low Bun Hairstyles:
1.) Simple Low Bun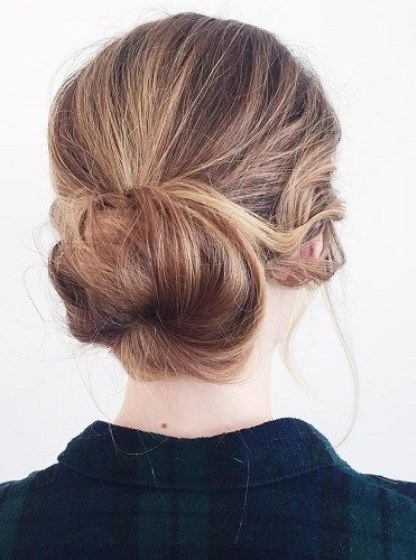 This is a perfect hairdo for formal events. The simple low bun hairstyle speaks volume. The layers will frame your face and give you classy look.
2.) Pink Low Bun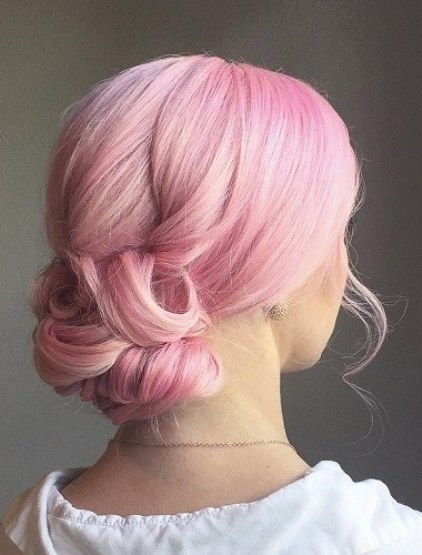 If you are looking for a trendy chic look, you just found it, the rolled bun will score you high on the fashion and dust of pink color will complement the look. This is certainly one of the best low bun hairstyles for long and thick hair.
3.) Ombre Low Bun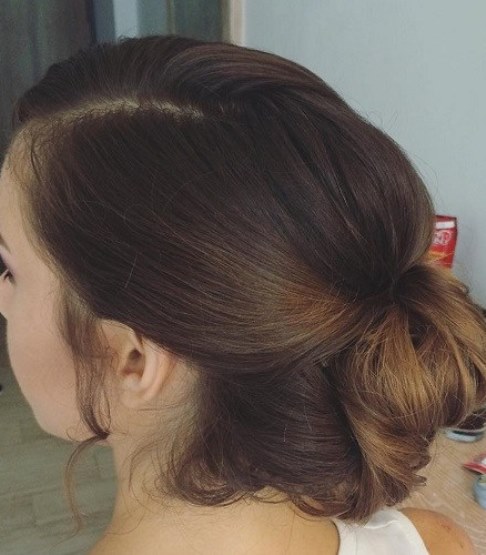 An ombre dye is a nice coloristic solution. It gives you a flattering look. The lighter hue at the end will draw the attention to the hairdo and also showcase the intricate details nicely.
4.) Side Braided Low Bun
If French braids flatter you, then this is the one hairstyle you should go for. This is a nice variation of the French braid. The braid pulled into the low bun looks classy and edgy as well.
5.) Low Wedding Bun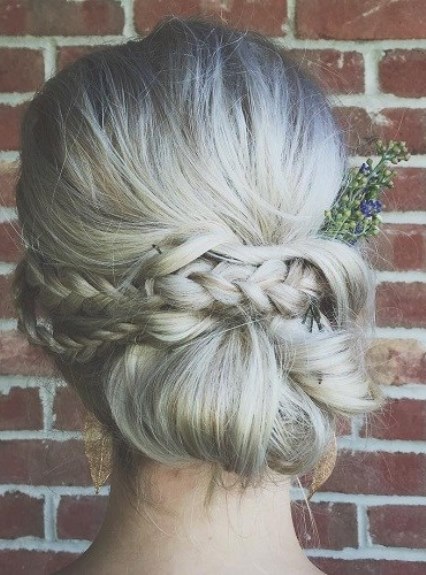 This is certainly one of the classy low bun hairstyles. Whether you are a bridesmaid or a bride to be, this is one of the perfect wedding hairstyles for you. The silver color and the intertwined braids give a ravishing look and the side delicate sprigs elevate the entire look.
6.) Low Bun with a Twist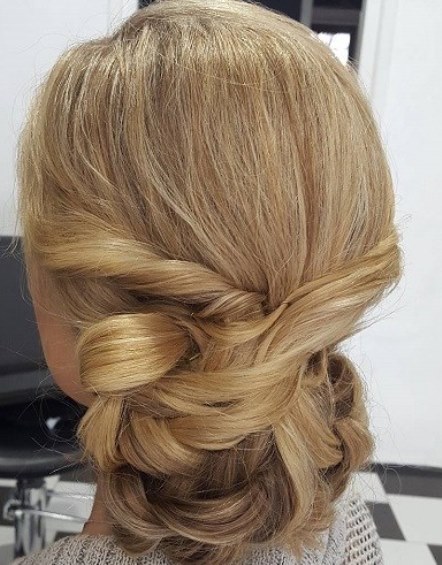 This is an ideal hairstyle for special events like your wedding, prom night or a date night. In fact, you can don this hairdo at formal events too. This eye catchy low do will surely give you a win-win look.
7.) Curly Low Bun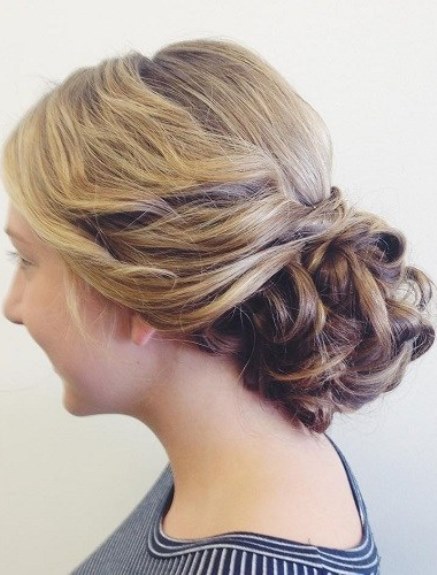 Curly hair is apt for a voluminous low hairdo. In fact, we suggest you to, style it when your hair is wet to prevent the frizz. A side parting will help you to frame the face and give you a mesmerizing look.
8.) Side Messy Low Bun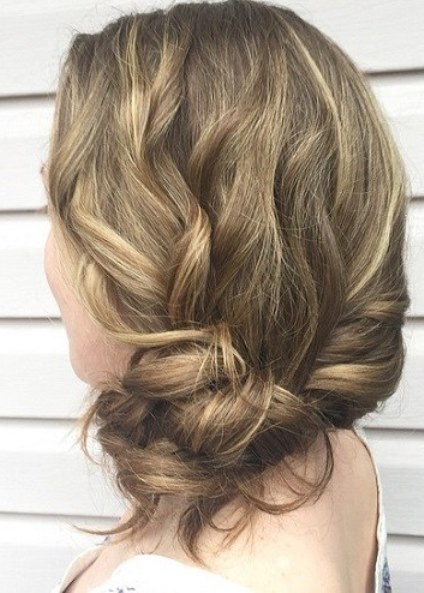 If you are looking for a hairdo that is high on fashion and easy to do as well, then you just found it. This messy side hairdo is stylish and easy to create. This is definitely one of the perfect low bun hairstyles for medium and long hair.
9.) Low Bun with Side Long Bangs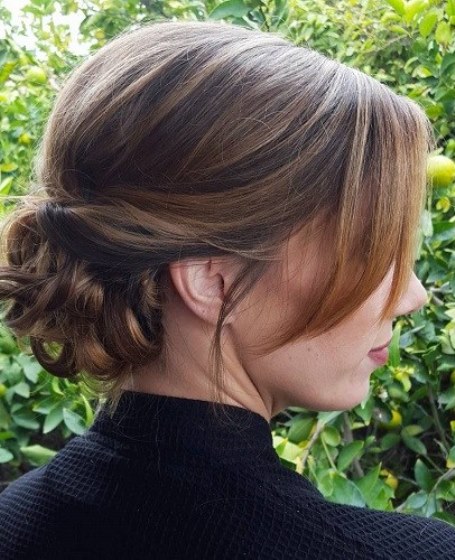 The long bangs will frame your facial features and the low bun will give you a charming look. And it will add a dash of drama as well. For an intricate look you can go ahead with a bouffant.
10.) Classy Side Low Bun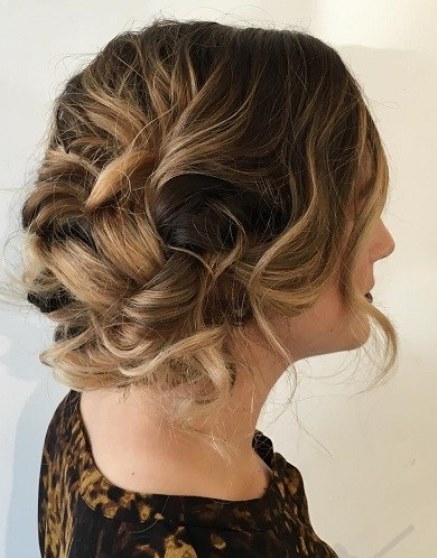 This is one of the effortless low bun hairstyles. All thanks to the mesmerizing hair texture and the color. It is an ideal hairstyle for a casual and formal event as well.
11.) Double Braid Low Bun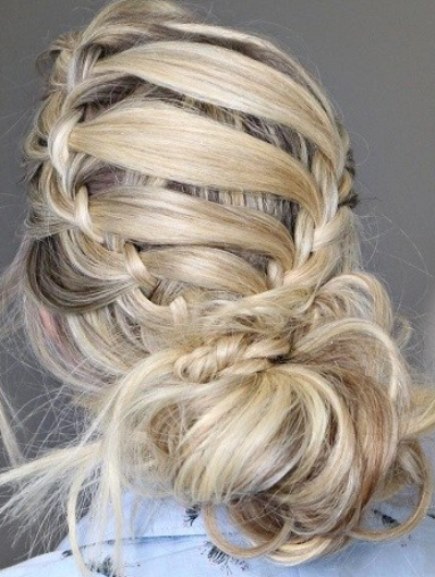 Low bun is one of the versatile hairstyles that can be created in the number of ways. Among them, this is the classiest piece, of example. Here the hair is weaved into a braid and then pulled into a nice low bun.
12.) Low Bun with a Bouffant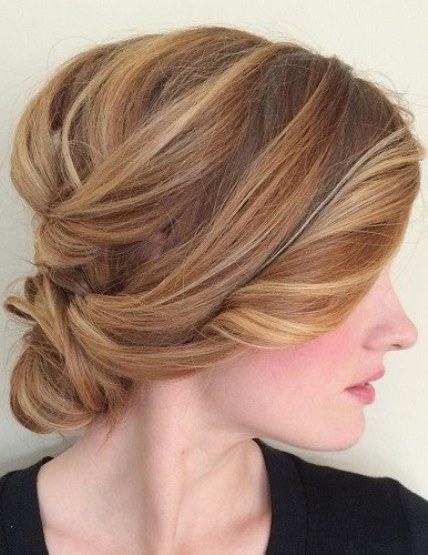 A bouffant raises the level of the hairstyle. It gives a much-added volume and fullness. For this, all you will need is bobby pins to secure the hairdo.
13.) Champagne Blonde Bun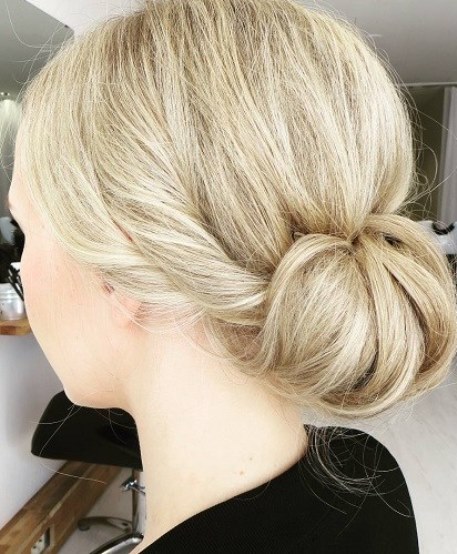 While looking for a hair color make sure the color matches well with your skin tone. For the light complexion, champagne blonde color works best. It adds a fresh vibe to the entire look and low-key hair do is the easiest way to style it.
14.) Crown Low Bun
If you are looking for an extravagant hairstyle then this is the perfect hair solution for you. The darker roots and lighter strands take this whole hairdo a notch higher. A crown braid with a hairdo is an ideal hairstyle for formal and casual events.
15.) Low Bun with Side Braids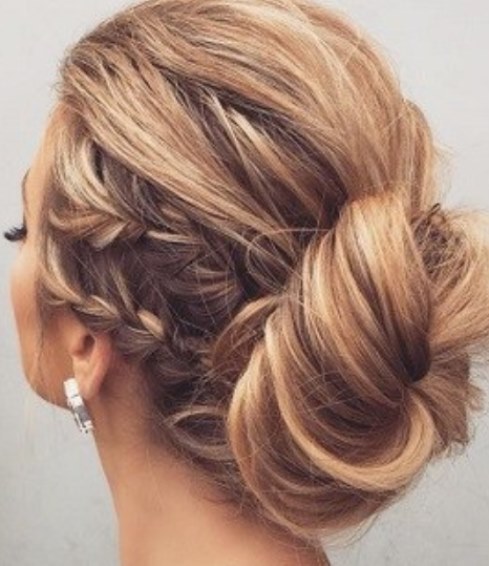 This voluminous hairdo will definitely give you a win-win look. The two side braids with a back bun is a nice hair solution for casual outings.
16.) Casual Low Bun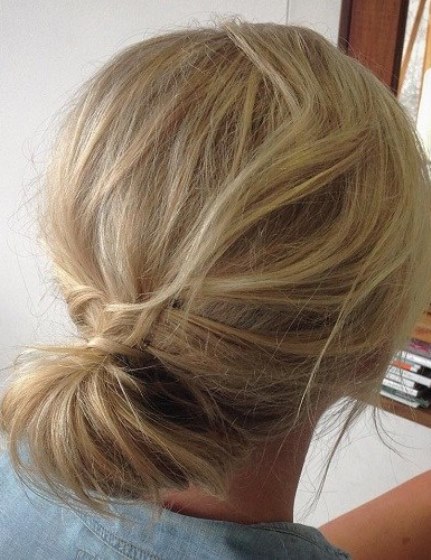 Looking for a casual and easy to do hairstyle for a vacation? Then, you just got a nice option. This classy hairstyle is easy to do and definitely score you high on the fashion scene as well.
17.) Quick Low Bun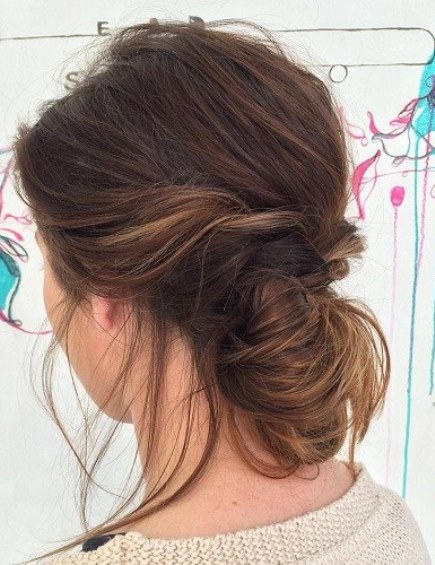 Whether you have to attend a formal meeting or a class immediately, this hairstyle will save your time and give you a flattering look. This is a perfect hairstyle for the casual and formal events. To give it a neat look you can tuck the bangs.
18.) Red Low Braided Bun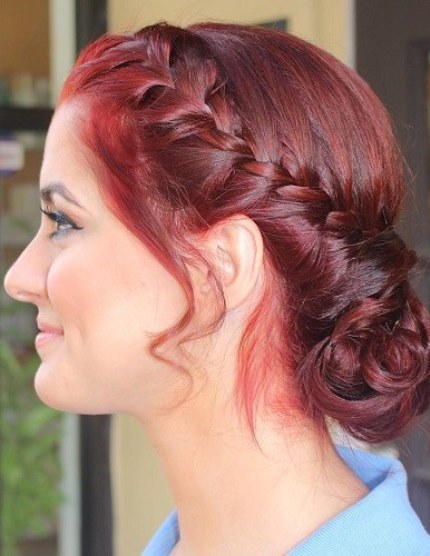 If you have red hair color then this is a nice hair solution to balance. Keep the tendrils minimum by pulling them tightly into a hair do. For a party look pair this with a very light makeup.
19.) Blonde Low Bun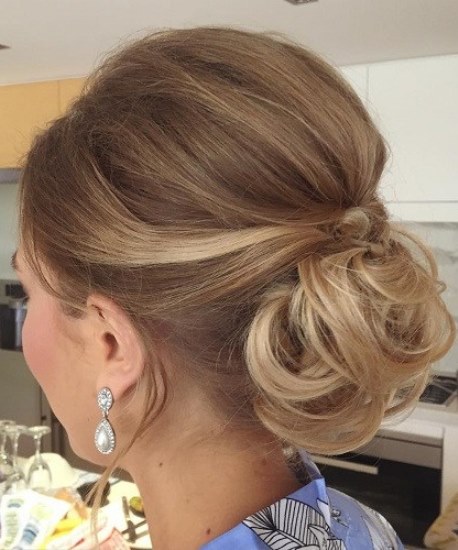 This is a perfect hairstyle for short and shoulder-grazing hair. The bouffant will add much needed volume and touch of glamor to your looks. The low bun will go well with natural curls. So now you know why curly hair is a boon.
20.) Pin- Up Low Bun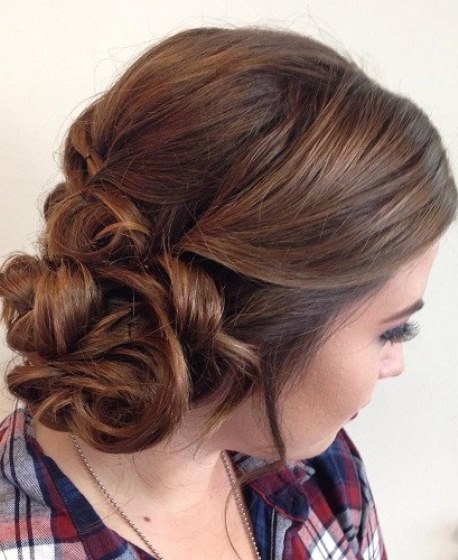 Go for an individual flat coils rather than a large bun. This hairstyle resembles the bouquet of flower that will a make you stand out of the crowd.