Short haircuts are often underestimated but thanks to our fashion icons for bringing this bold haircut on the top. Short haircuts with curls simply look majestic. It adds a correct amount of volume and gleaming effect to your looks. Read, more to know about various short haircuts for curly hair.
List of Short Haircuts for Curly Hair:
1.) Short Bobs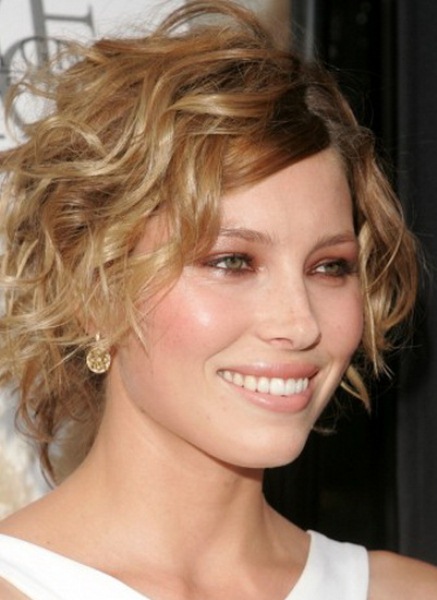 Short bobs are back in the trend and this time, they have come with many variations. Among them, classic bob remains the hot favourite among people. Short bobs with curls are one of the example short haircuts for curly hair.
2.) Curly Pixie Cut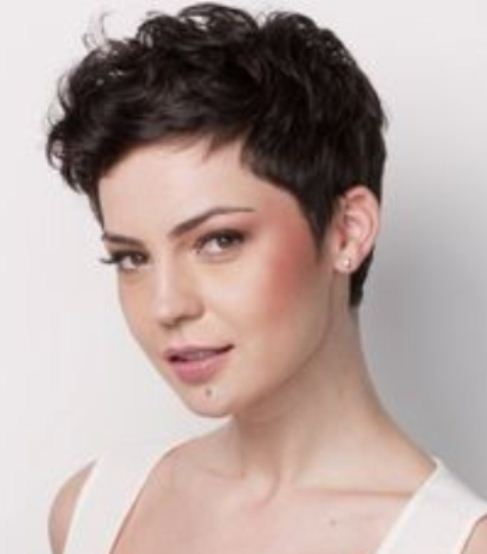 Pixie haircut is one of the simplest short haircuts for curly hair. It gives a lively and attractive look. This haircut can be don by women of every of every age. For a special occasion, you have tousled finish and petal curls.
3.) Retro Short Haircuts for Curly Hair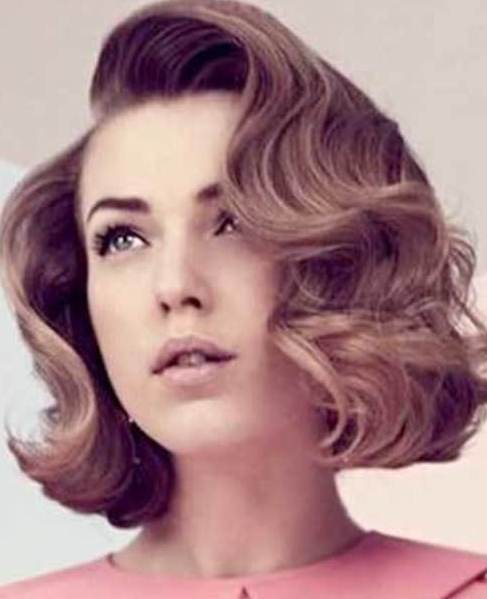 Retro haircuts were a trendsetter, they definitely need a comeback bu with a twist. The retro haircuts with natural curls give gorgeous wavy pattern around the head and very beautifully it frames the face.
4.) Short Shags and Choppy Layers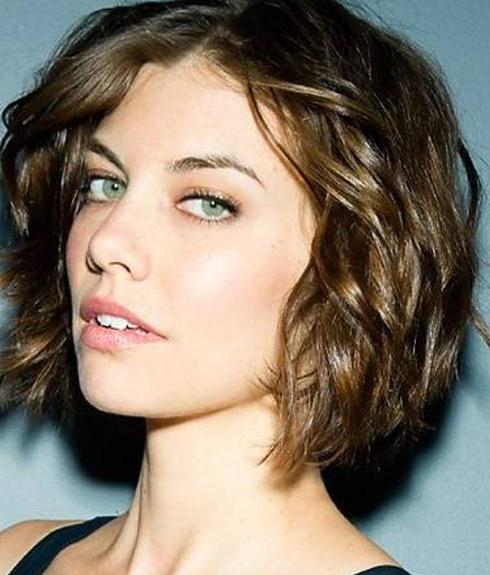 If you do not like your natural curls they then do not strengthen them, instead go for s shaggy haircut with choppy layers. It will give you bouncy curls that will look distinctive and attractive as well.
5.) Shaved Haircut with Short Curly Hair
Shaved haircut with short curly hair is one of the classy short haircuts for curly hair. It gives you a unique look. The sides will be shaved or if you do not want to shave them then clasp the hair on the top to give it a shaved look.
6.) Short Curly Hair with Bangs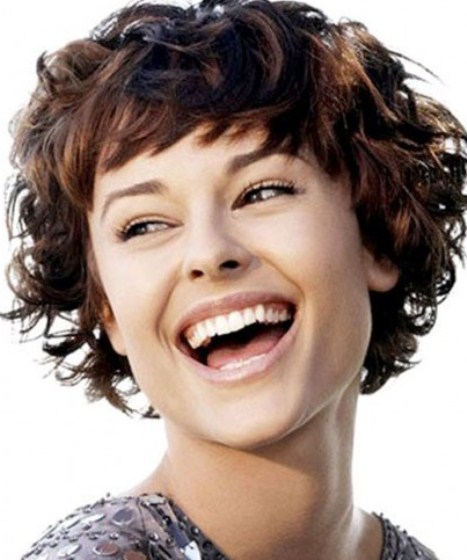 This haircut is the simplest haircut among all the short haircuts for curly hair. This haircut is apt for the girls who do not want to experiment much yet wants a classy look. The short curls with bangs will definitely make you stand out.
7.) Mohawk Inspired Pixie Cut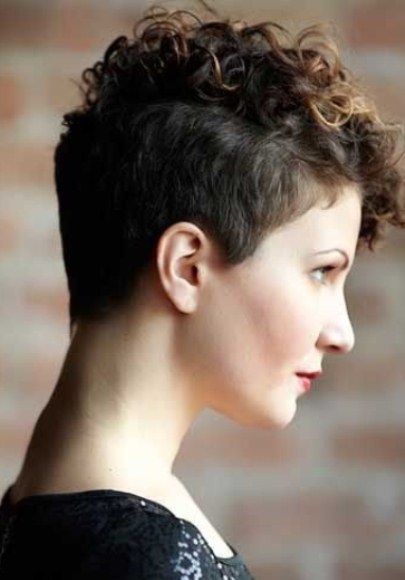 If you have an oval face then this haircut is just for you. It will add boldness and volume to your tresses and give you gleaming effect. Short curls chopped in mohawk styles from the sides is simply amazing.
8.) Sultry Shaggy Layers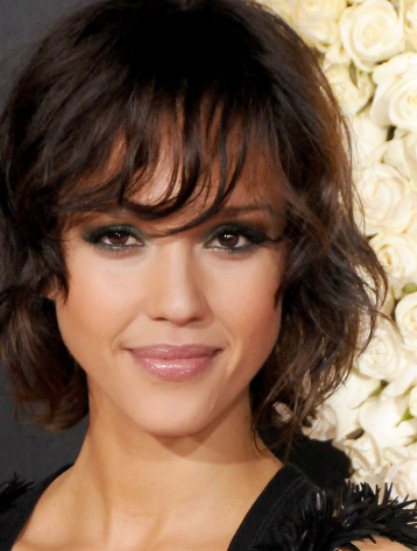 The Shaggy haircut has been rolling for a while now and with each passing day, it's gaining more and more popularity. The layered short curls are just perfect for every season.
9.) Classic Cut with a Colored Twist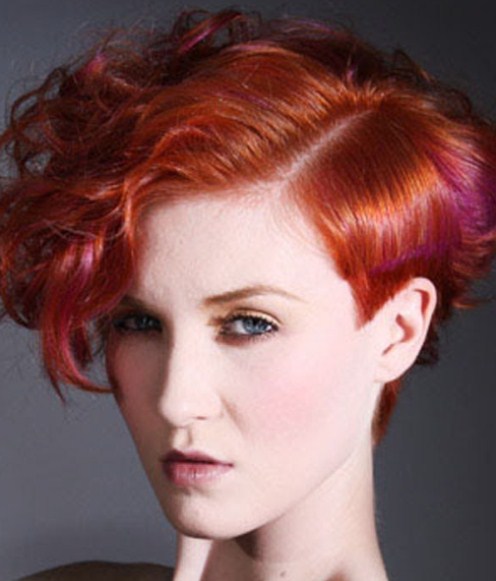 Multi colors can never go out of the fashion. It is simply amazing and when it is teamed with short haircut it looks stunning. Get short bob or pixie haircut and color your tresses with any color for a perfect look.
10.) Platinum Blonde Pixie with Side Bangs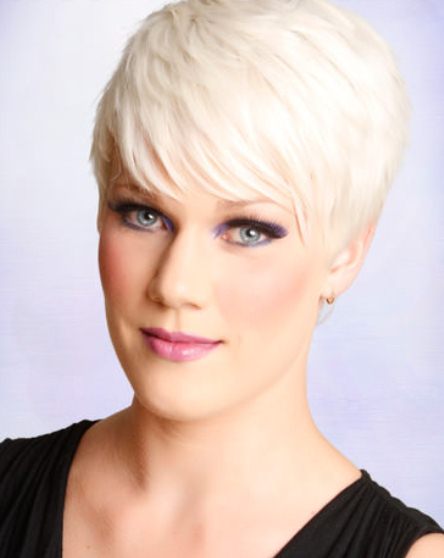 Pixie haircut is ideal for all the face shapes and hair textures. And when it is paired with side bangs it will just eventuate the entire look. For a bold look, you can you opt for blonde hair color.
11.) Long Asymmetrical Bangs with Pixie Haircut
Pair pixie haircut with any type of hairstyle and you will always get outstanding results. Long asymmetrical bangs with pixie haircuts are one of such haircuts. It is definitely of the of the sassy short haircuts for curly hair.
12.) Brown Golden Waves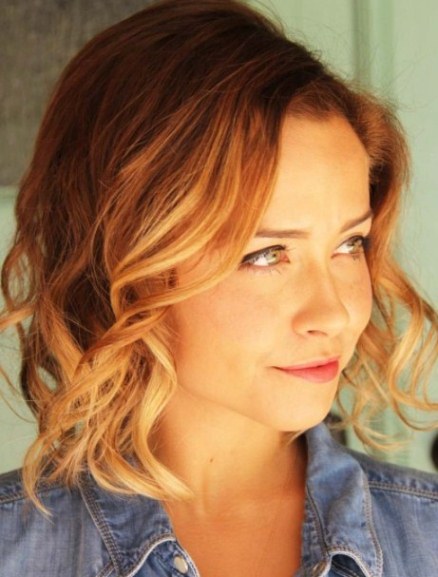 Choppy layers will add a correct amount of sassy and edge to your curly hair cut. For a bold and mesmerizing look get your tresses colored with a brown hue.
13.) Very Short Hair with Curls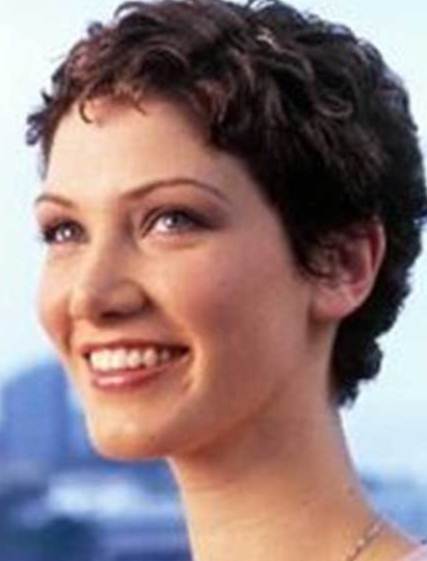 This haircut is perfect for summer times. The very short haircut will give you a bold look that you can flaunt every time. The short curls will add romantic and sweet flair to your look.
14.) Blunt Haircut with Curls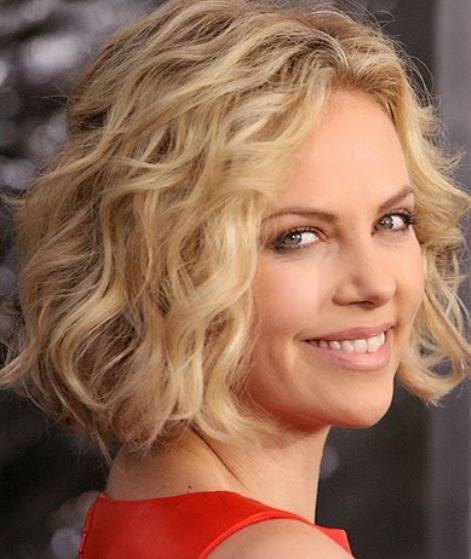 Blunt haircut is not only restricted to medium length hair, in fact, they go well with short hair as well. The curly blunt haircut is nothing less than amazing.
15.) Boy Cut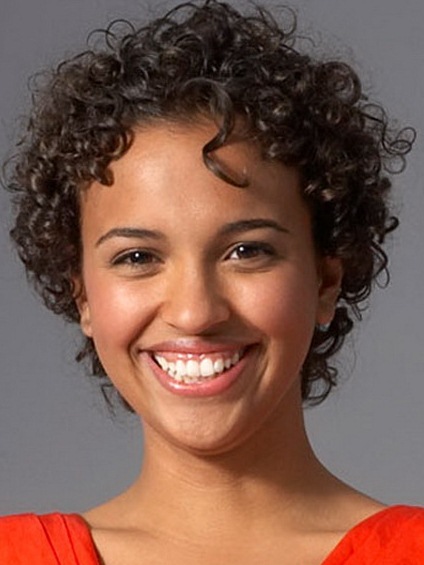 But the cut is not for just for boys only in fact bold girls can also carry it very well. This haircut with natural hair just looks pretty. It is definitely one of the best short haircuts for curly hair.