Braids are easy and long lasting hairstyles. It is also one of the protective hairstyles. Beside this, it allows you to flaunt your creative side. Braids are a versatile hairstyle, you can modify a braid into a number of hairstyles. To make things easy for you, we have compiled classy black braid hairstyles that will definitely earn you many compliments.
List of Classy Black Braid Hairstyles:
1.) Braided Hairstyle with Jumbo Braid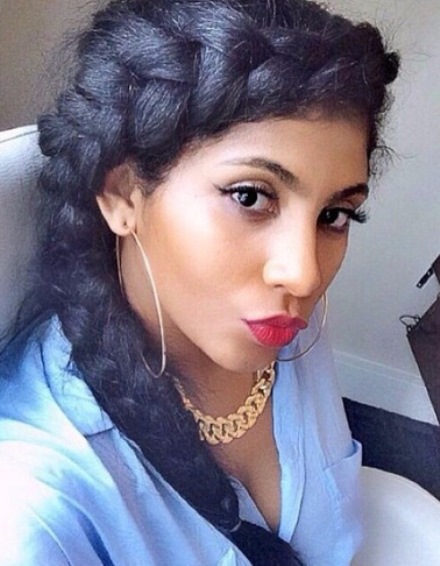 French braid looks sassy and classy the larger and messy it gets. The jumbo braid is one of the classy black braid hairstyles. You can flaunt this hairstyle for anywhere to everywhere.
2.) Bulky Braided Crown Bun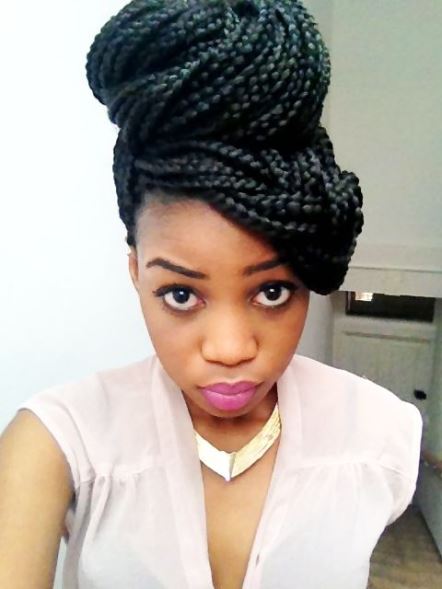 A braided bun is one of the protective styles. This classic is style can be achieved by length and textures. This is an ideal hairdo for long locks.
3.) Twisted Updo with Blonde Highlights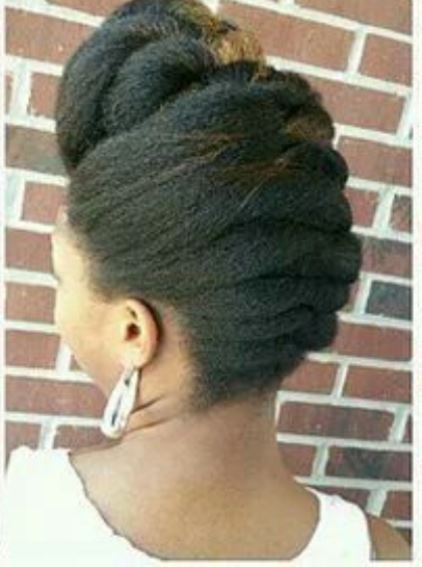 The twisted updo is one of the stunning black braid hairstyles. It looks funky and unusual. To make it more interesting asks your hairstylist for highlights.
4.) Braids with Accessories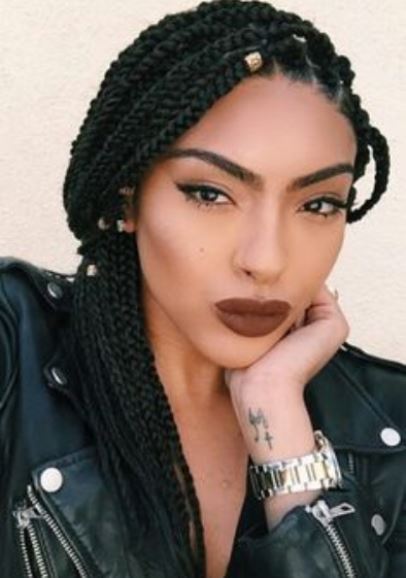 Braids are not restricted to updo's only, in fact, they can be made interesting with a classy hair accessory. This is one of the low maintenance black braid hairstyles.
5.) Cornrows with French Roll Updo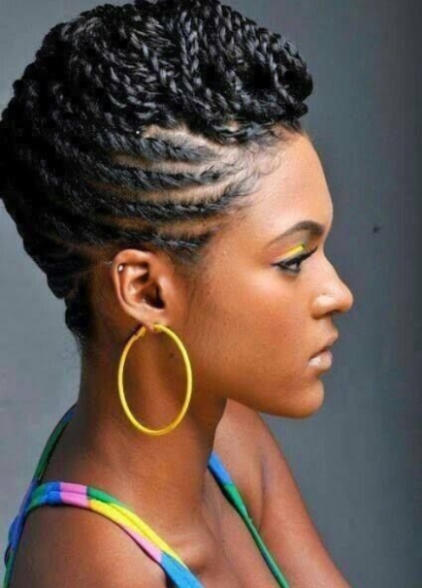 Small braids last for long. This is one of the long lasting black braid hairstyles. You can just braid once and leave it for weeks. This hairstyle is apt for all the occasions.
6.) Twisted Fauxhawk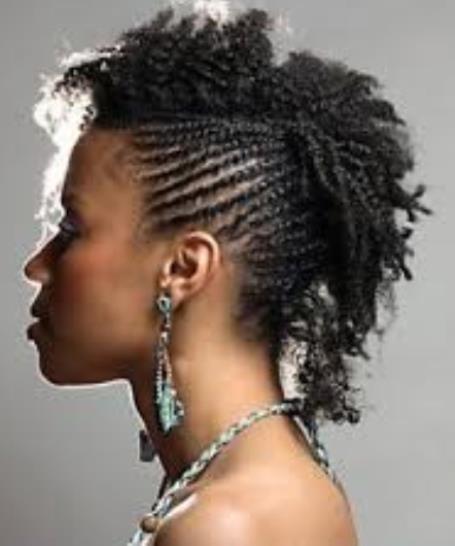 This laborious hairdo will make your stand out of the crowd. It looks phenomenal and funky. This will add volume to your hair and add a glamorous quotient to your looks.
7.) Half Updo with Long Hanging Braids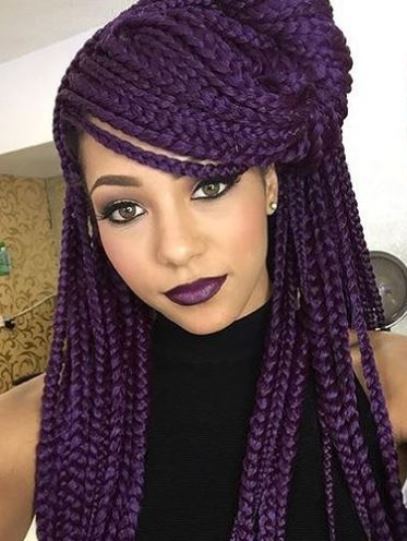 This intricate hairstyle will give you different look. A hairdo at the top and free long braids look amazing. This is one of the best black braid hairstyles for summers.
8.) Braids with Curls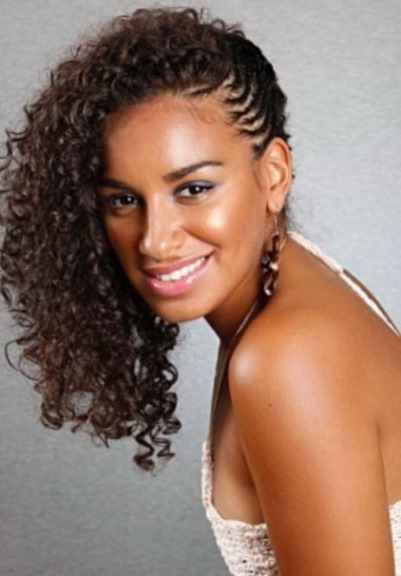 If you have natural curls then this is an ideal hairstyle for you. Half braid, half curls looks ultra-modern. This hairstyle is worth trying.
9.) A Cascade of Braids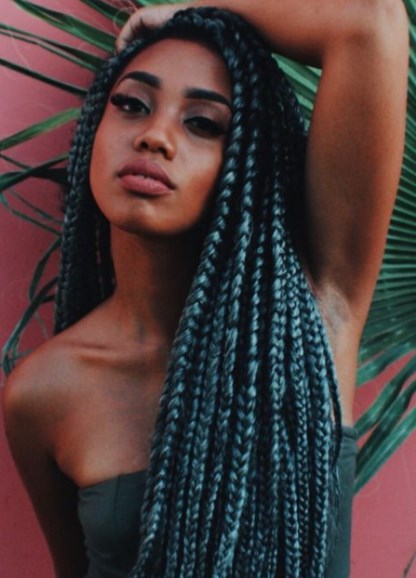 This hairstyle is for all the teens all out there. Pin up some braids on the top and leave rest of them free, flowing like a cascade. This sexy hairstyle will definitely grab many eyeballs.
10.) Funky Mohawk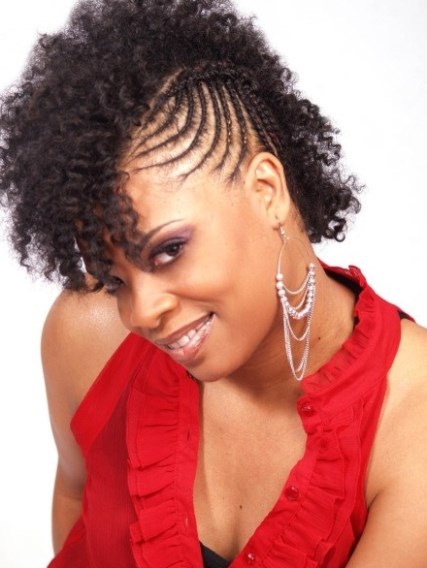 Mohawk hairstyle is probably one of the versatile haircuts. You can transform this hairstyle in any other hairstyle. You can also achieve this hairstyle without shaving the ends as well. This hairstyle calls for classic Mohawk hairstyle with braided sides.
11.) Intricate Pattern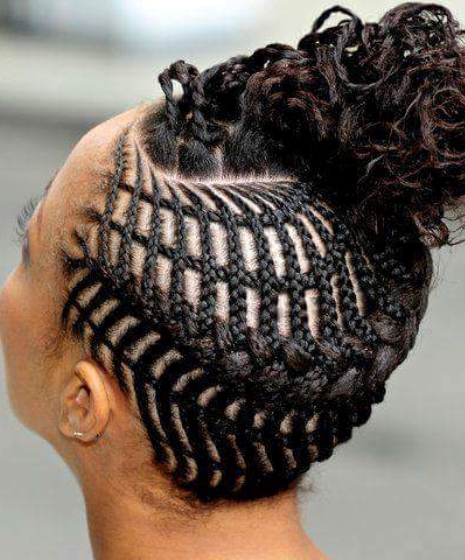 This is one of the laborious black braid hairstyles. Though it takes quite long but looks so classy and elegant. The patterns speak the volume. This is hairstyle is apt for all the special occasions and festive session.
12.) Creative Cornrows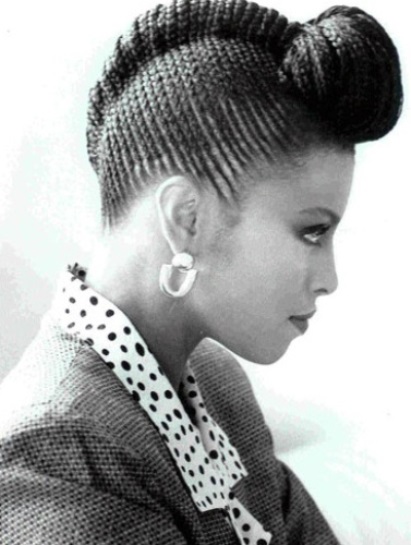 This is one of the creative black braid hairstyles. Cornrows are universal hairstyle. The sides are sleek and stylized bun is on the top. For a mind-blowing look do try this hairstyle.
13.) The Chic Braided Mohawk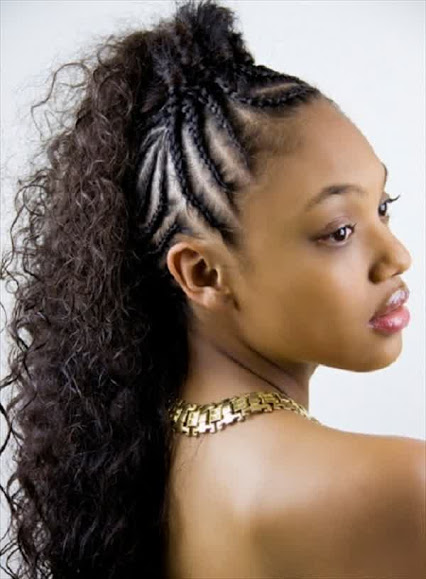 If you have long locks and want to adapt Mohawk hairstyle that too without chopping your tresses then this is the best way.
14.) A Snail Shell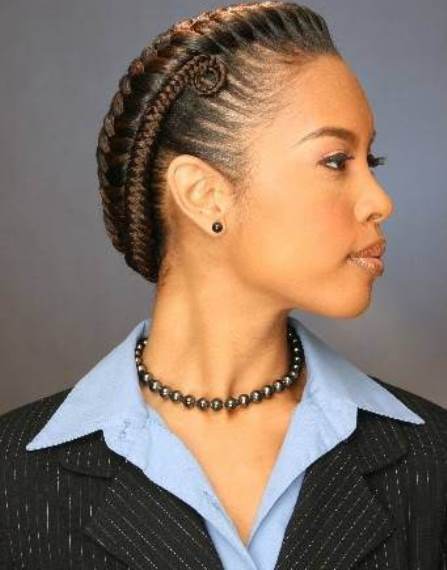 This is one of the unique and dapper black braid hairstyles. You can flaunt your creative side with this hairstyle. This style is apt for all the occasions. In fact, you can carry this at your workplace as well.
15.) Havana and Marley Twist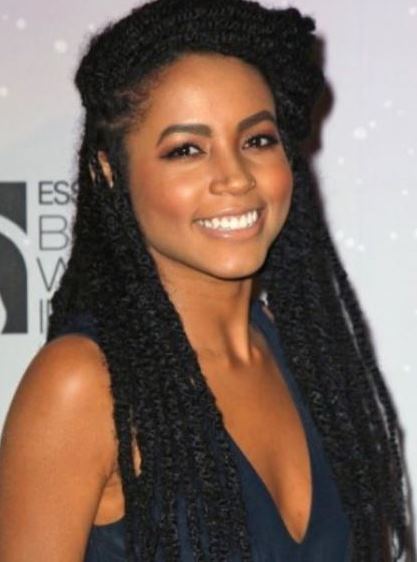 If you want to don a dramatic look then this the best way to do so. With Havana and Marley hairstyle you can try various variations of braids with twist.
16.) Braided Ponytail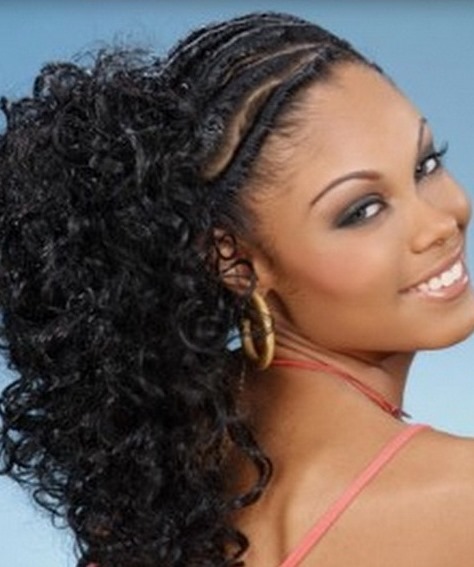 This is one of the simplest black braided hairstyles. All you have to do is braid your hair at the top and roll them into a high ponytail. It will give you elegant and classy look.
17.) Braided Headband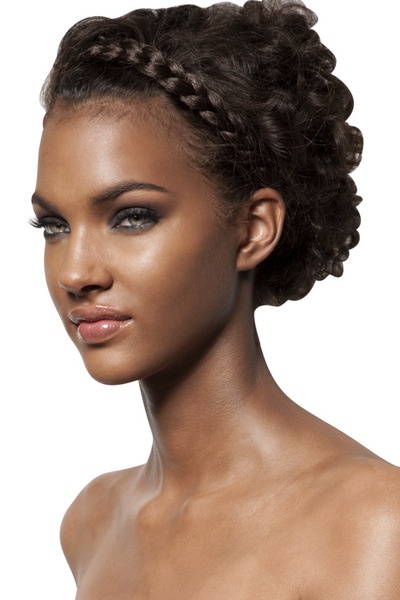 Braided headband is a stylish hairstyle. Braid your hair and place it like a headband. This  hairstyle will speak volume and definitely earn you many compliments.
18.) Trendy Disheveled Look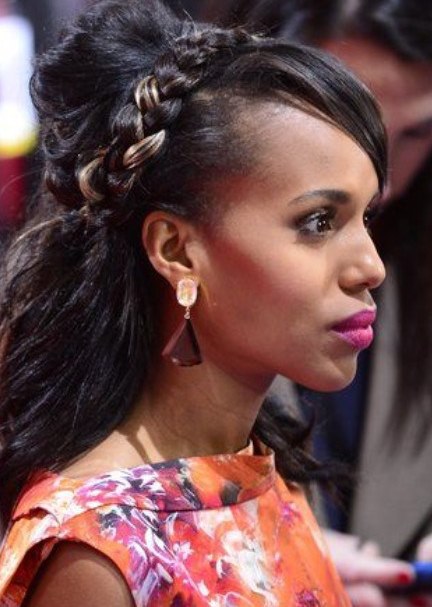 Thick braids with disheveled look will give you an instant makeover. This will add appeal and feminity to your looks.
19.) Braided Bouffant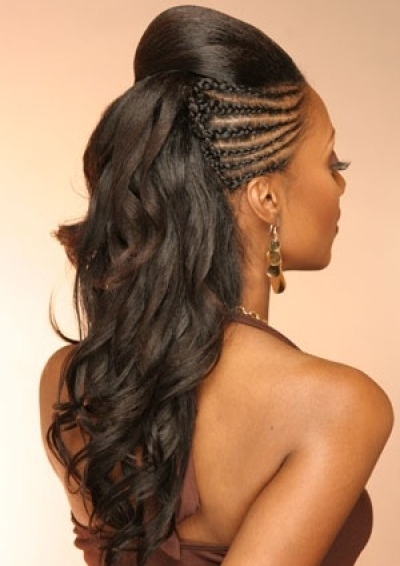 This intricate hairstyle is apt for special occasions and festive season. It looks stunning. This half up and a half down hairstyle is worth to try for.
20.) Chic Style French Braid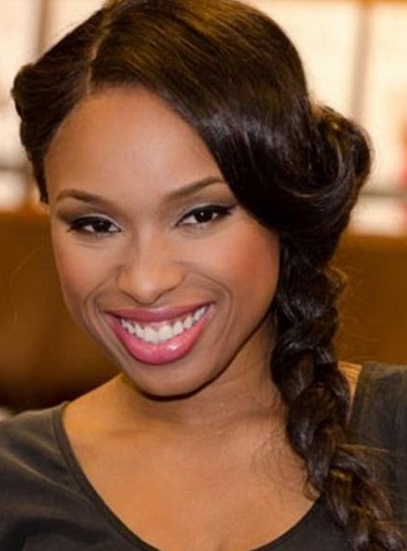 If you do not want an extend hairstyle then try a chic style French braid. This simple hairstyle speaks volume.