This article is about 15 charming long straight hairstyles and haircuts. Straight hair makes you appear chic and elegant. They are also known to enhance the beauty of a girl. Straight hair also defines the beauty of a woman. If you are also fond of straight hair and want to try different styles then we can help you in that. In this article, we will suggest you some of the most elegant and charming long straight hairstyles and haircuts. Go through the article and style your straight hair differently.
15 Charming Long Straight Hairstyles and Haircuts:
Here are some of the best hairstyles that you can try with your long and straight hair. These are easy to try and you can carry them easily.
1.) Be Simple and Elegant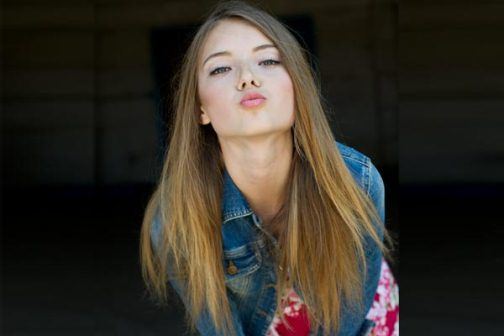 This is one of the best long straight hair hairstyles as it portrays your natural beauty. Just straighten your hair and leave them as they are. Enjoy flipping them hair and there let your hands feel their softness while arranging them again and again.
2.) Flip them Out
This is one of the coolest long straight hairstyles. Just flip them outside and enjoy the eye-catching look. Multiple layers are the best for this kind of hairstyles. You can keep the middle parting but a deep parting side looks fabulous with this hairstyle.
3.) Chic French Knot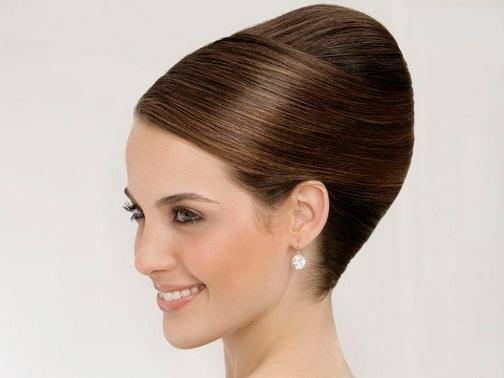 If you have to attend some office party and want to look sophisticated, then this hairstyle is the best one for you. This hairstyle gives you a completely sophisticated look and will go best with a long dress. Your straight hair will make the perfect sleek French knot.
4.) Go Trendy, Go Ombre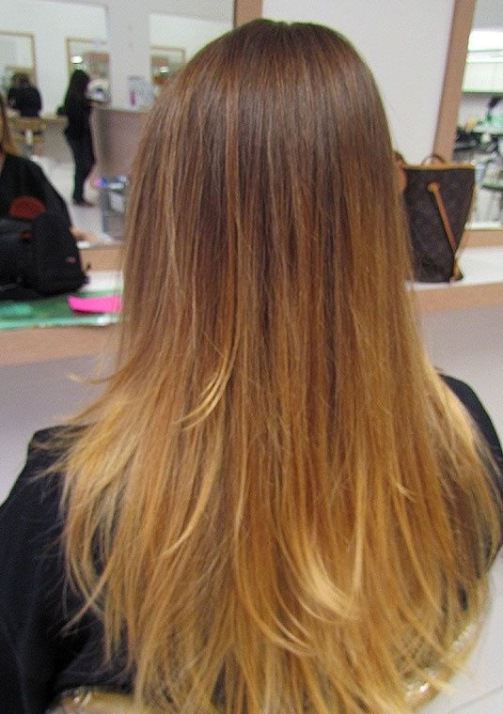 You can also color your hair and go ombre. Ombre hair give you a completely trendy look and make you gorgeous. Ombre is trendy for college and you can also carry them to your workplace.
5.) Funky Rainbow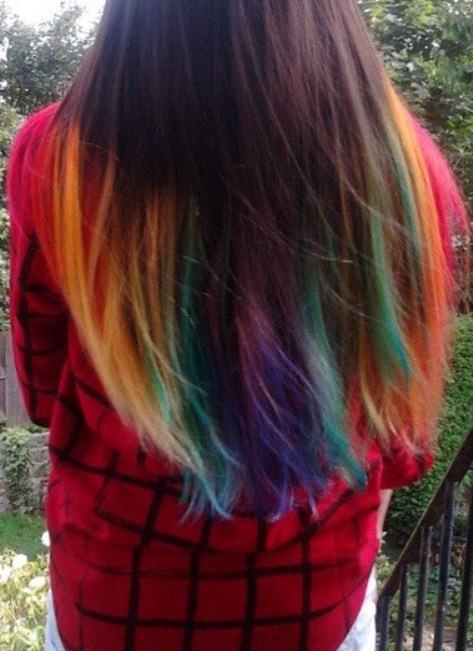 If you want to show the funky side of your personality then you can try rainbow hairstyle. This is one of the most mesmerizing long straight hairstyles. It will not only give you a different look but will grab you plenty of attention as well.
6.) Fringes Like Gomez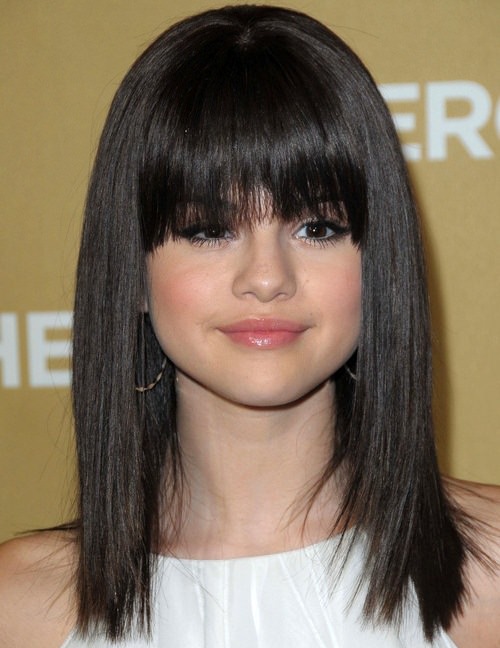 If you have straight hair then you can also get the beautiful haircut like Selena Gomez. The fringes that make her look cute and beautiful might work for you as well. Thus, this haircut is one of the prettiest long straight hairstyles.
7.) Layers with Highlights
You can also go for beautiful layers haircut. Layers in straight hair look perfectly marvelous and highlight in them work as icing on cake. Different stars love this hairstyle and thus it is one of the most glamorous long straight hairstyle.
8.) Ponytail with Poof
Ponytail with a poof will give you a completely chic look. The look is perfect for your office meeting and you can carry it on a date as well. This style adds elegance to your beauty.
9.) Bob with Side Bangs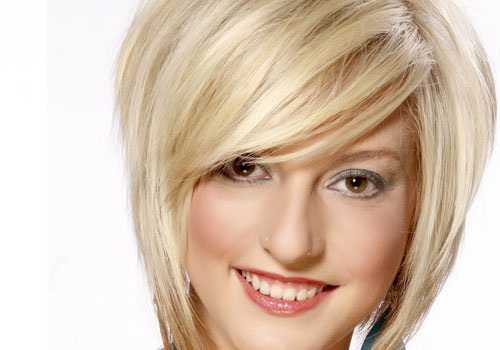 This is the hairstyle that you might have noticing around recently. This look is in fashion but looks best with straight hair.
10.) Bob with Highlights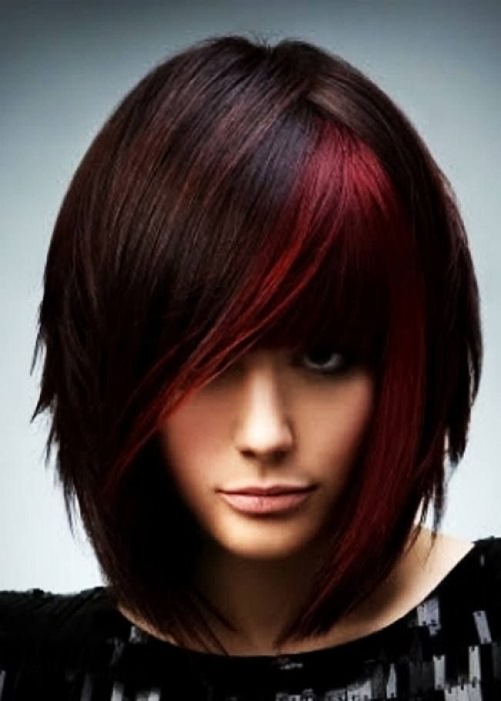 Bob haircut looks awesome on straight hair but the highlights add to the beauty. This is one of the most stunning long straight hairstyles.
11.) Classic Symmetric Lob
This is one of most classic long straight hairstyle. Symmetric hairstyle can be carried easily and is looks best on shoulder length. Adding highlights enhances the beauty of the hair.
12.) Tiara Bread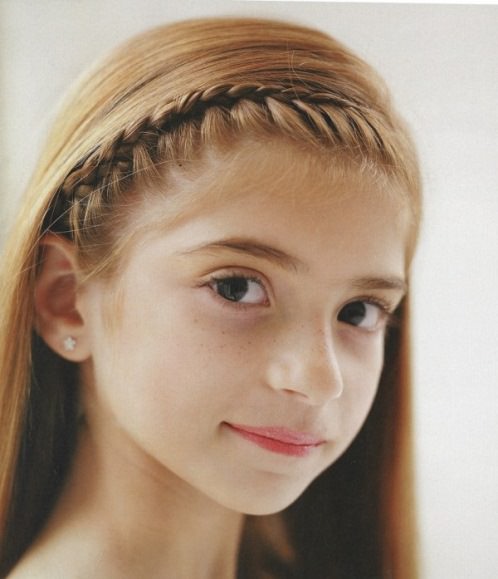 You can also go for bubbly tiara braid with your straight haircut. This braid is charming and makes you appear more decent. This is one of the most stylish long straight hairstyles.
13.) Simple and Elegant Poof
If you just want to flaunt your simplicity then try a puff is perfect. Leave your hair untied and make a puff. This simple hairstyle makes you appear graceful.
14.) Classy Bouffant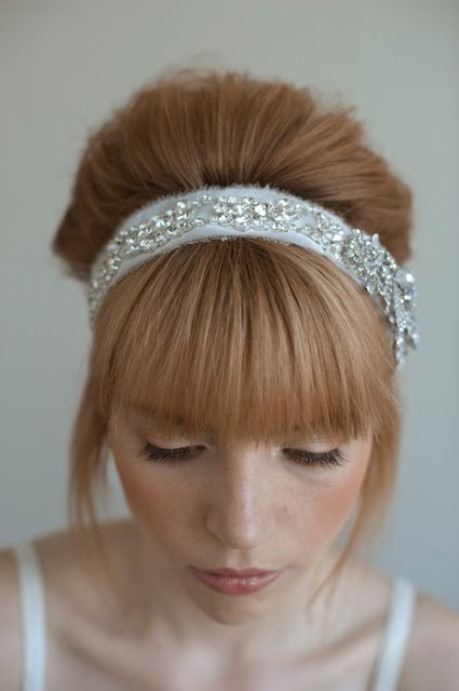 This classic hairstyle will definitely make you eye-catching at parties. This is one of the most sophisticated long straight hairstyle.
15.) Side Braid 
You can also try the funky side bread. This adds charm to your beauty and makes you look more attractive and amazing.