Dreadlocks or locs or dreads are Rastafarian hairstyles. In this, the hair is washed once and then wet hair is twisted and braided. These braids or ringlets are left for days and months. This is one of the common black women hairstyles. But anyone can adorn it. Like other hairstyles, dreads are very versatile and they can be styled in the number of ways. Below we have listed different styles of dreadlocks for women.
List of Different Dreadlocks for Women
1.) Messy Lattice Crown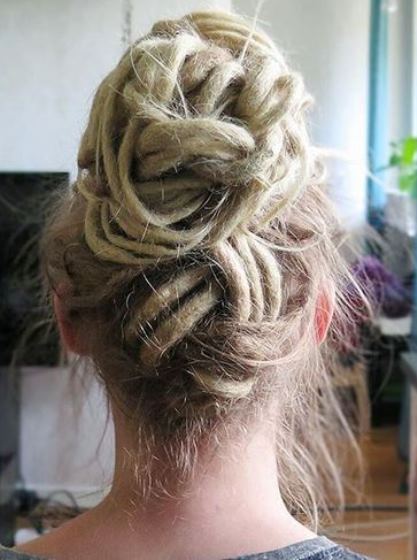 Dreadlocks hairstyles have evolved and modified into tonnes of hairstyles. This is one of the intricate dreadlock hairstyles. It features the lattice of long dreadlocks ending into a messy bun. This is one of the classy hairstyles of dreadlocks for women.
2.) Asymmetrical Dreadlocks
This is one of the nice ways to style dreadlocks for women. The braid starting from the crown flows beautifully. To take this look a notch higher you can make a bun on the crown and complete it with a nice hair accessory like a feather.
3.) Fleur De Lis Dreadlock Bun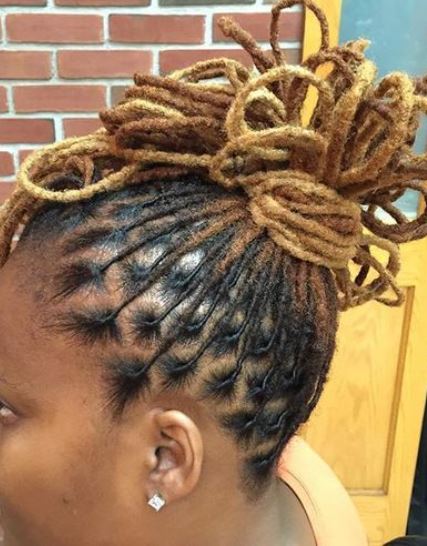 This dreadlock hairstyle captures different hues of the color that create a nice pile of the loops on the top. The loops add height and fun to the look. Also, it gives a perfect texture to the skinny locks. It is definitely one of the nice dreadlocks for women.
4.) Mystical Midnight Dreadlocks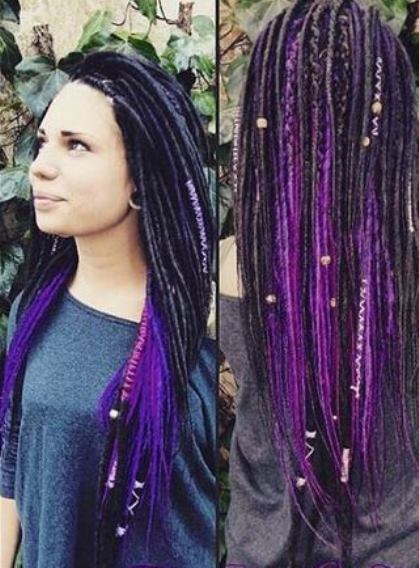 The dyed dread especially the lilac hue gives you an exquisite look. Vibrant color is quite in. This customized style of dreadlocks for women will make them stand out of the crowd.
5.) Twisted Blend of Locks and Buns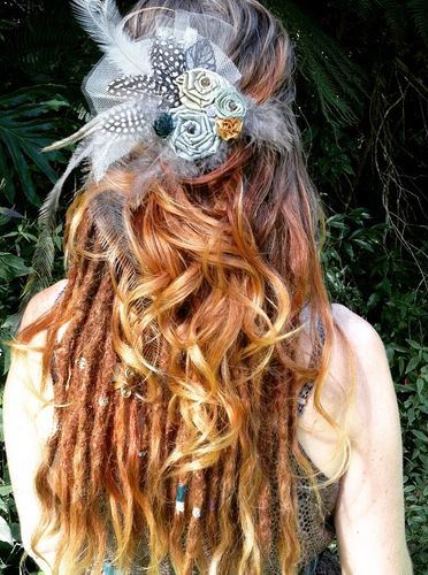 This hairstyle is a beautiful blend of the buns and luscious locks. It features a loose ponytail and rest of the hair is left loose. The curls over the dread make this style unique. To complete the look use classy hair accessory.
6.) Elegant Dreadlock Bun Updo
If you do not want to over-style your dreads then you can go for this hairstyle. This is one of the elegant dreadlocks for women. Simply roll your dreads on the nape and you are good to go. If you want to accentuate your look then use a floral scarf to wrap the bun.
7.) Chunky Rope Locks
A set of twisted chunky looks like a rope is a classic example of dreadlocks for women. It will add a volume to your look and give you options to style your hair in different ways.
8.) Natural Twisted Dreadlocks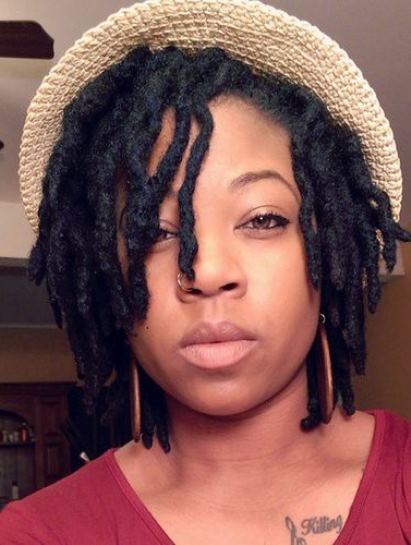 Some hair textures can be twisted and gives a natural look. This is a great example of short natural dreads. The curly pattern gives this style a twisted appearance that beautifully frames your face. A niece will complement the look.
9.) Braided Thin Dreadlocks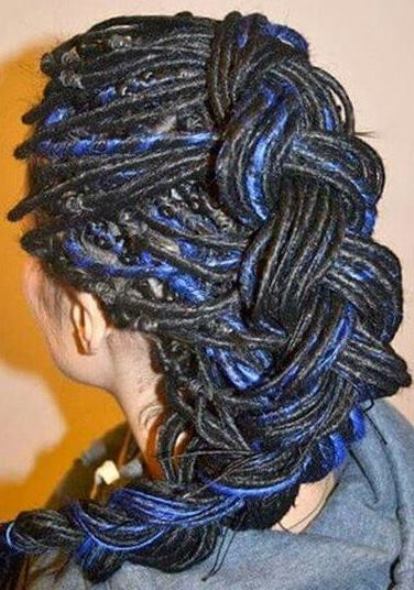 There are many dreadlocks hairstyles to choose from. If you want to keep minimum styling then braided thin dreadlocks is a nice idea for you. Braid your entire dreadlocks. The result will be a prominent braid
10.) Dreadlocks Pigtails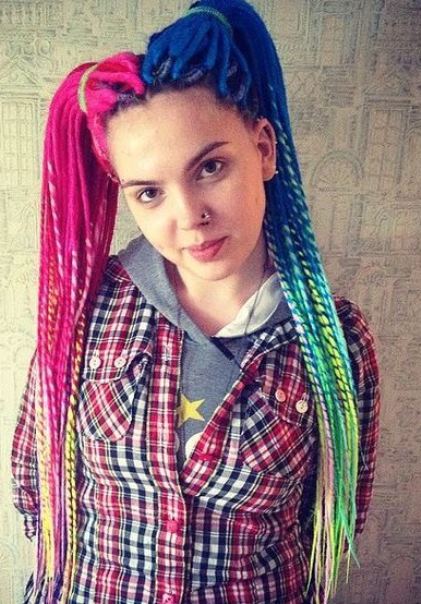 If you want to try something unique then this is a great idea for you. The dreadlocks pigtails are one of the simple styles of dreadlocks for women. To make it interesting you can go for multi-colored strands.
11.) Polished Dreadlocks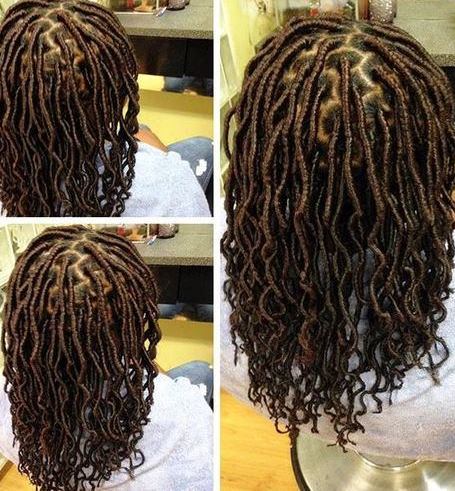 If you are looking for a neat hairstyle to style your dreadlocks then you should go for polished dreadlocks. This is one of the classy dreadlocks for women. This will give you a tidy look. This is a nice blend of the twist and box braids.
12.) Peek- A- Boo Locks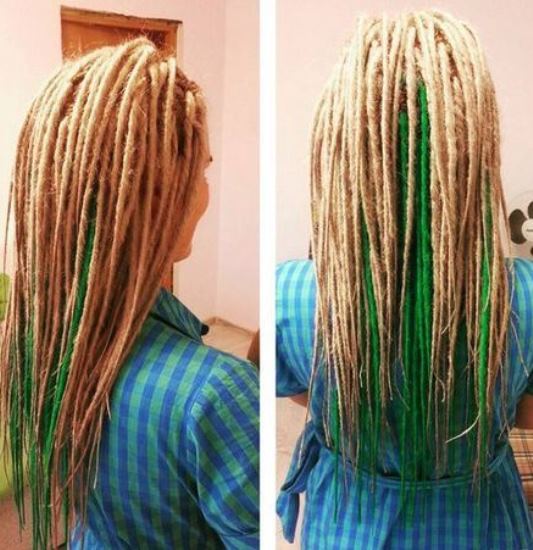 This dreadlocks hairstyle features small dreads in the green color beneath the blonde dreads. You can go for any other vibrant color also. The color combination of green and blonde looks simply amazing.
13.) Colored Dreadlocks
If you adore pastel colors then you will definitely like this hairstyle. It features the several hues of the pastel colors. You can customize your haircolor, matching with your outfit as well. These colored locks look cute and brighten the entire look.
14.) Free Long Textured Locks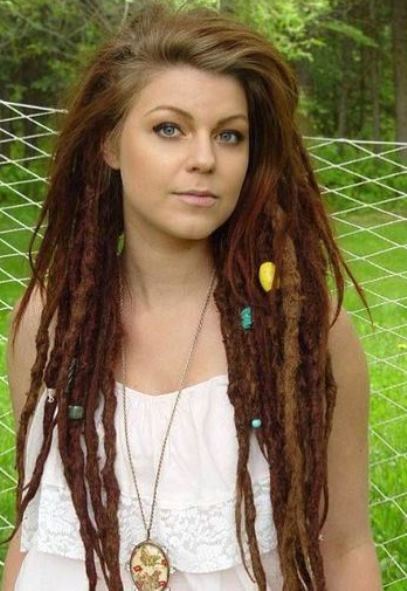 If you want to keep your looks bit simple then this is the one dreadlock style that you should go for. It accounts less styling that speaks volume.
15.) Flowery Short Dreadlocks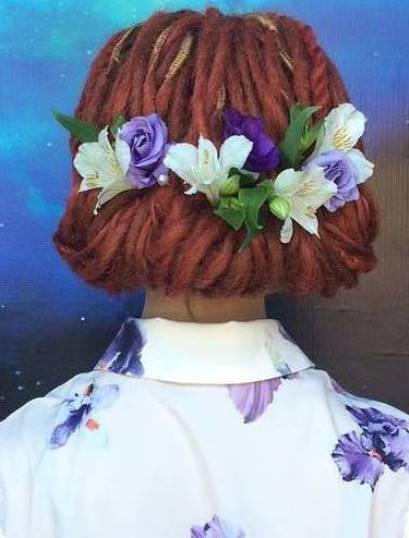 You can fake a short haircut by rolling your free-flowing dreads inner wards and complete the look with a floral headpiece. It will give you a nice smooth hairstyle that is easy to style.