Are you bored of those old school ponytail hairstyles? If yes, then try universal braid hairstyles, especially for the kids. For mommies, we make your morning easier with some simple and easy braids for your little one. Whether it is one or two braid, it always looks classy. Young girls are always apprehensive for fancy hairstyles. They also want to look best like their mommies. To make your kid stand out of the crowd and maintain their cuteness you can explore variations of the braid. Below we have listed cute braids for kids.
List of Cute Braids for Kids:
Beaded Braided Pigtails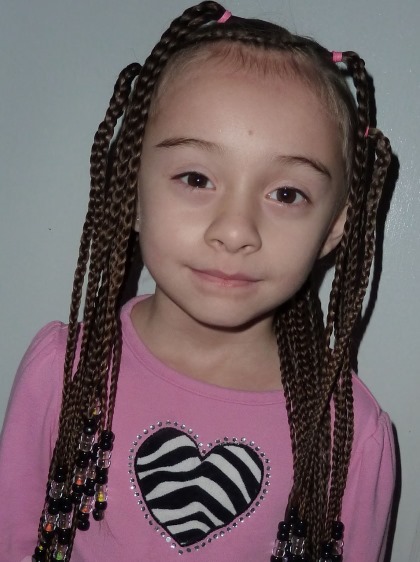 This is a wonderful hairstyle for kids. The hair in this style is braided close to the scalp, it shows creative designs and you can use plenty of beads to make this hairstyle more interesting.
Angled Cornrow Cute Braids For Kids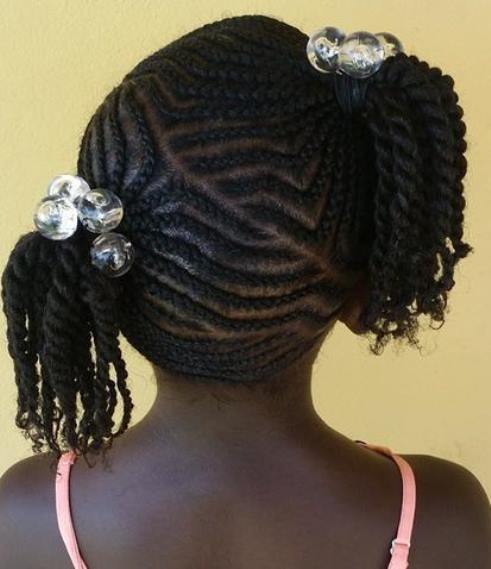 This laborious style uses extensions that are braided into the cornrows. The braids end with the twist. The diagonal and angled pattern take this hairstyle a notch higher.
Curly Mohawk Style Braids for Kids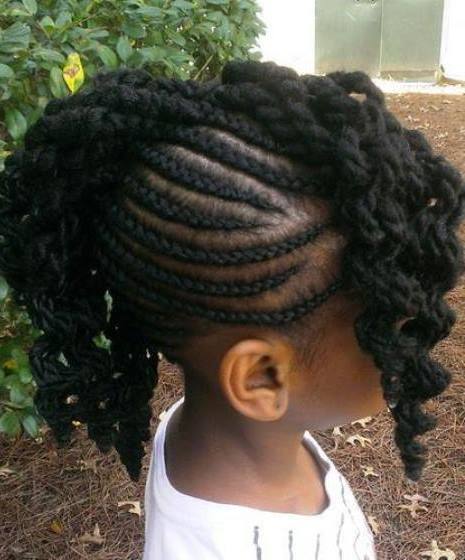 If your little one has long and thick hair then try this thick hairstyle with different twists. This style features cornrows on the sides and the extended sections are twisted in the center to give it Mohawk look. This hairstyle is neat and gives a cute look.
Curly Braided Pony for Girls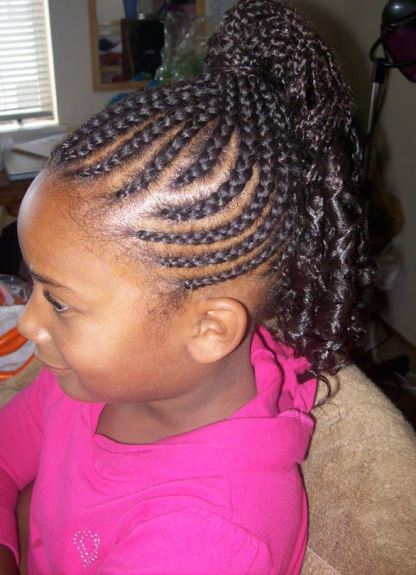 A pony is one of the sober and common hairstyle. To add an interesting twist to it, braid the curly locks and roll them into a nice pony. This will give your little one a new look as well as keep her hair protective.
Thick Box Cute Braids for Kids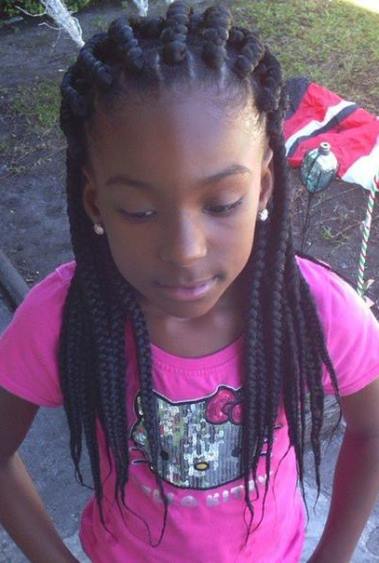 The box braids give a unique texture to your hair. This hairstyle might take a little time but the final result is worth waiting. Your little one can carry this cute hairstyle at her school and while enjoying with her friends as well.
Chunky Lacy Braid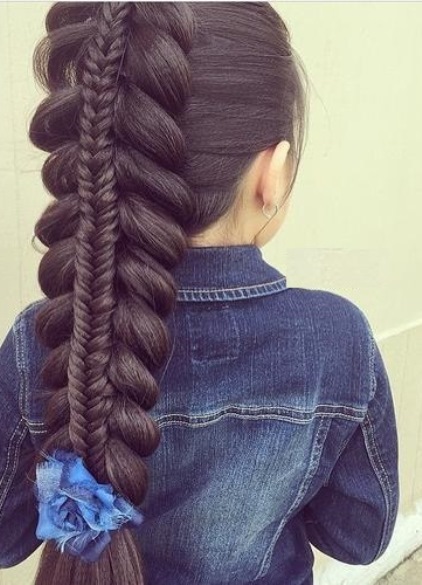 This hairstyle is a cute blend of the two cute braids. This style features lacy Dutch braid and tight fishtail at the top. This sophisticated hairstyle will definitely earn many compliments to your kids. Try adding different and colorful hair accessories for fun hairstyles.
Creative Designs of Cute Braids for Kids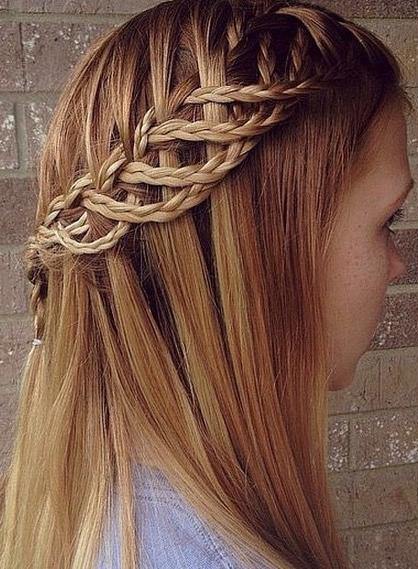 This braided hairstyle is apt for the special occasions like Christmas party, new year party and even a friend's birthday party. This intricate braid looks complicated but it is one of the easier and cute hairstyles for small girls.
Half Updo Cute Braids for Kids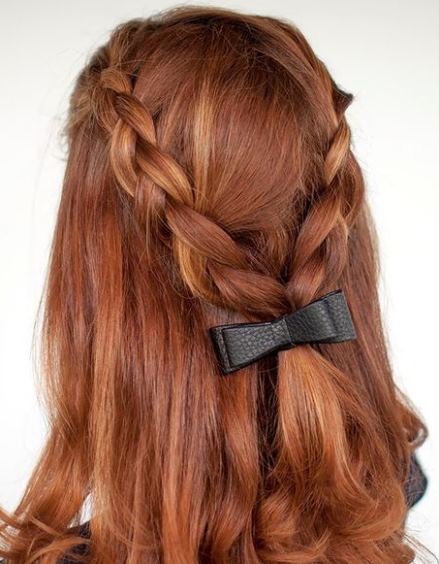 This is the best way to style your little one's long hair. It will keep her hair in a place and add sheen to her hairstyle. To make it nice finishing uses a nice hair accessory. This half up waterfall braid looks so cute and lovely.
Crown Braided Hairstyle for Kids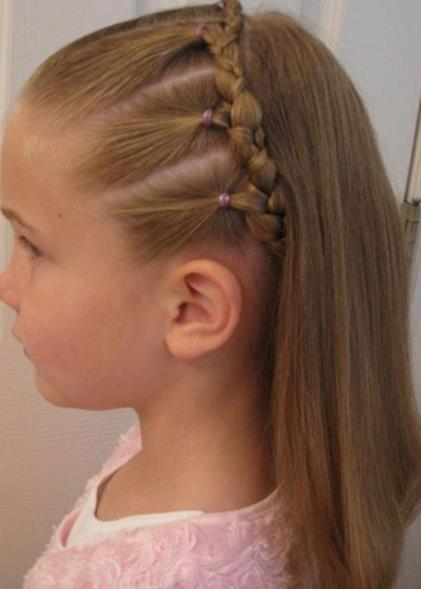 If your small one has long hair then try this top crown braid hairstyle with fun hair accessories. This is a perfect hairstyle for special occasions. This style will take your kid's cuteness at the next level.
Loose Braided Updo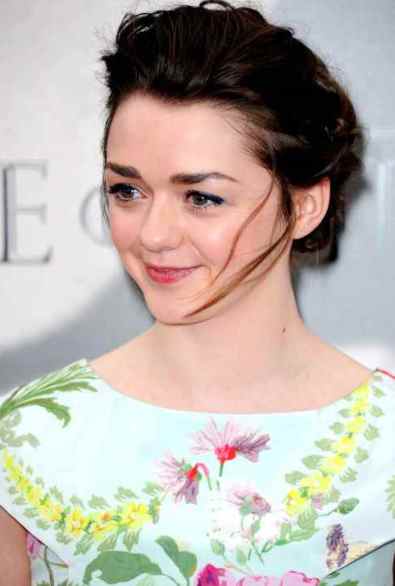 For soft and elegant occasions try this is one of the elegant and yet simple hairstyle. The tousled hairstyle is in vogue and it looks so classy. This style features loose braids, their ends are tucked in the bun.
Milkmaid Braids for Kids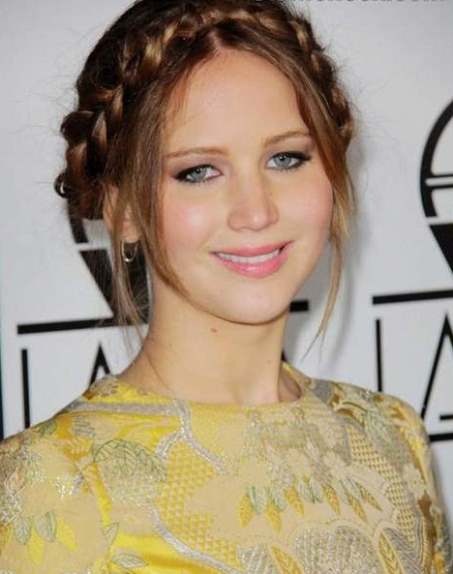 This is one the lavish hairstyles for kids. It looks extremely cute on small girls. Whether it friends birthday party and or any other special function she can don this hairstyle anywhere.
A Side Fishtail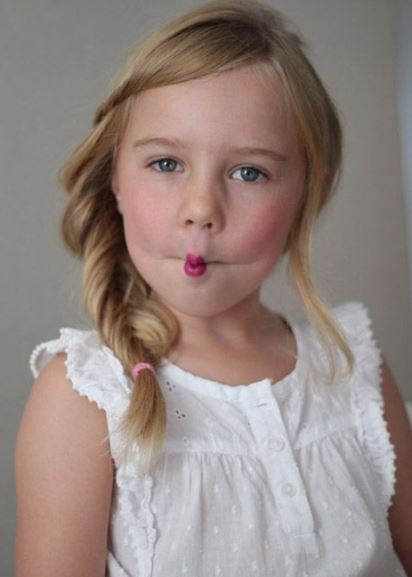 A side fishtail is one of the simplest yet elegant hairstyles. It is perfect for regular styling. It looks stunning with long hair and one of the perfect hairstyle for birthday parties or any school event.
A Bunch of Side Braids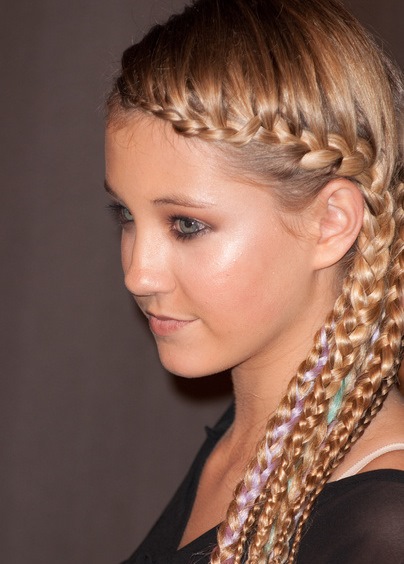 Single side braids look nice but a bunch of braids just accentuates the entire look. It looks so adorable on kids. To make it more interesting ties the braids with colorful braids.
Symmetric Braids for Kids with Blunt Bangs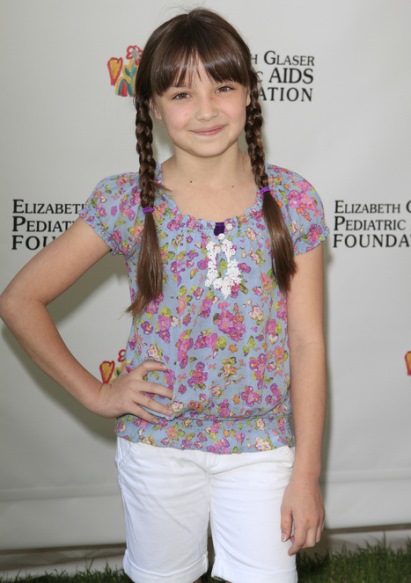 A simple hairstyle for mommies to do with no designer braids needed. Two side braids with bangs are one of the popular hairstyles for teens. It looks simple and adorable. The blunt bangs frame the face very well and enhance the cuteness of your little girl.
Senegalese Twists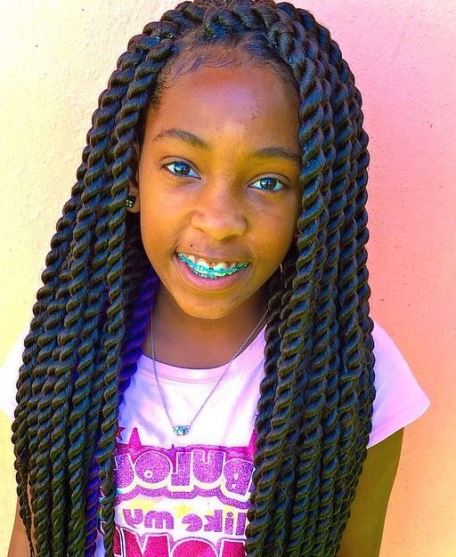 If you are looking for some protective braided hairstyles to prevent your daughter's hair then try this stunning and manageable hairstyle. Senegalese twist, Havana twist, and kinky twist look so pretty, especially on little girls. This hairstyle will protect the natural hair of your young ones and earn her many compliments.
Simple Braid with Micro Braids Accents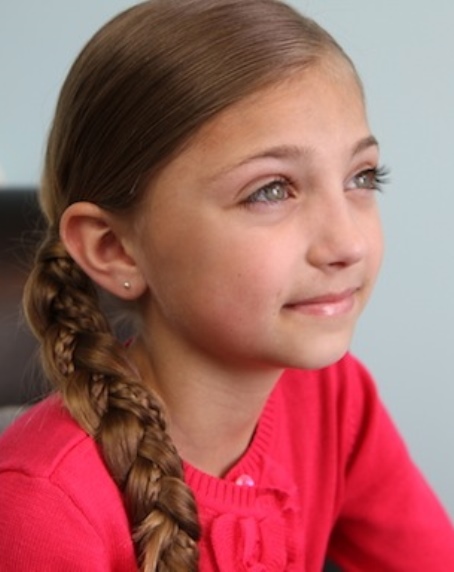 Are you looking for something simple and cool then try this above hairstyle. This hairstyle is perfect for regular styling and special occasions as well. This is a beautiful blend of two cute braids entangled with micro braids.
Pull through Braid
Try this cute and gorgeous looking dutch braid hairstyle for your girl. The long intricate braids look beautiful with loose top and are perfect for any special occasion. So try this unique hairstyle will take your kid's cuteness a notch higher. This fancy braid is perfect for all the times.
Double French Braid and Twist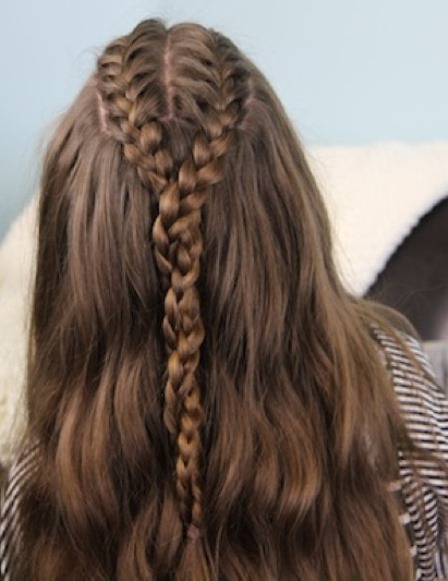 You can do anything with long hair. Braids in long hair is always a good option to manage them. This gorgeous hairstyle is inspired from the Games of Throne and your daughter will dazzle in this hairstyle. Do give this a shot.
Elsa's Long Braid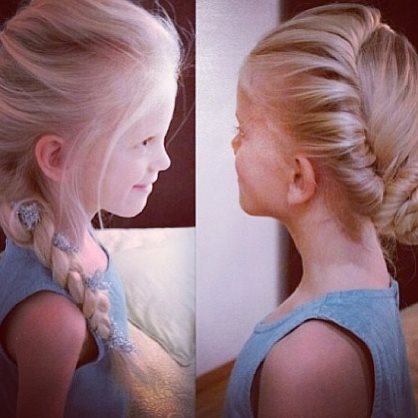 Who does not adore the cute Elsa with her long braid? She looks so adorable, even you can also look like her with the same hairstyle.
Dutch Flower Braid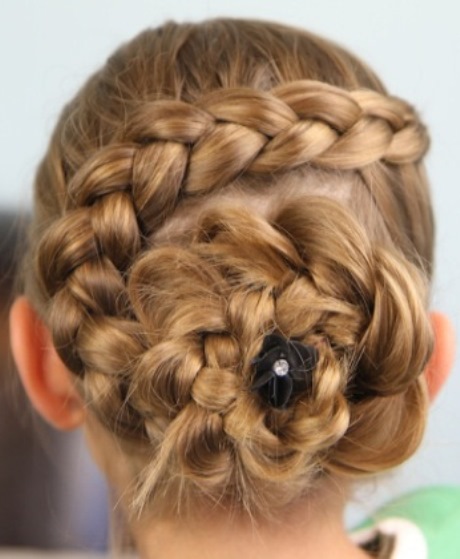 This hairstyle might look intricate but it is not. In fact, your daughter can wear it regularly. This is one of the cute braids for kids. All you have to do is simply braid hair and turn it into a updo with some beautiful hair pins.