Goddess braids rule the fashion trend. Braids have covered a long way. From a classic braid to the fancy braids we have all to suit everyone. The Greek goddess braids are associated with strength and dignity and this hairstyle adds power and elegance to a women's look. Read more, to know different Greek Goddess braids
List of Greek Goddess Braids:
 1.) Bella Thorne Braids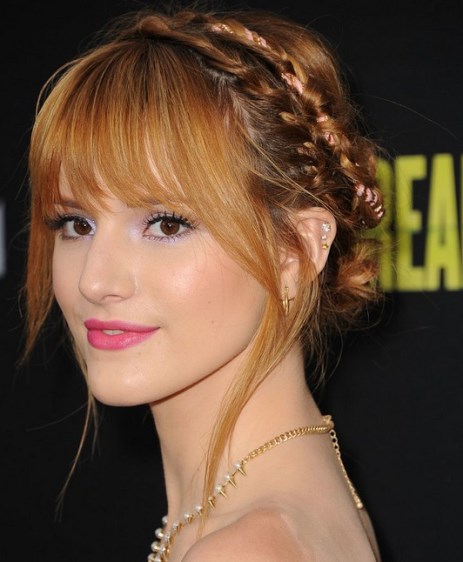 The actress looks gorgeous in the very style. This hairstyle is a classy blend of the braided hairdo and bangs flowing on the forehead. You can style this in a number of ways. This hairstyle is ideal for special occasions.
2.) Braided Updo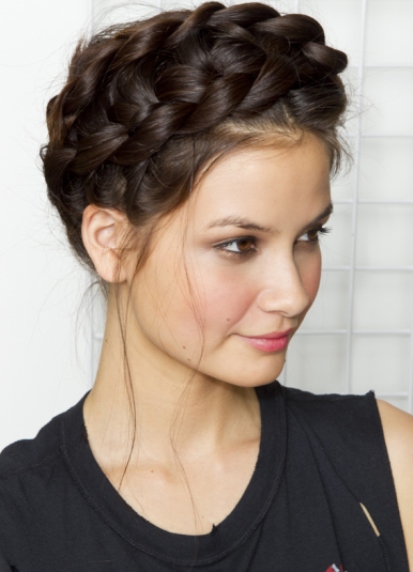 The braided updo looks mind-blowing with random hair flowing hair and there. This is a combination of the messy and neat hairstyle. You can don it with a light makeup. This is definitely one of the elegant goddess braids hairstyles.
3

.)

Jessica Alba Braided Hairstyle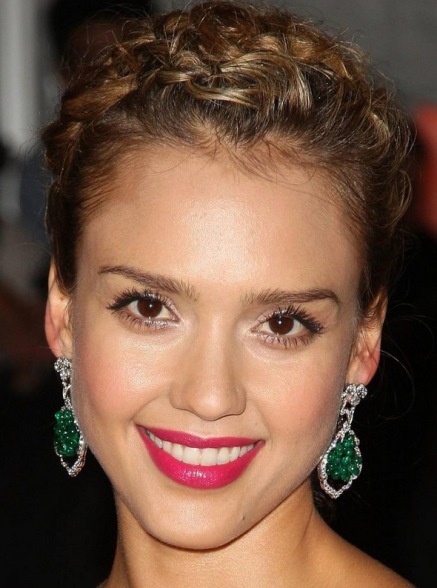 This is a nice example of Greek goddess braids hairstyles. This hairstyle is apt for the casual and formal outing. You can pair it with classy accessories and a sober dress.
4.) French Braided Updo
This hairstyle features a neat French braid ending into a nice updo. It is a classic example of the Goddess braids hairstyles. All it needs is an army of the hair pins.
5.) Ripple Wave with Goddess Braids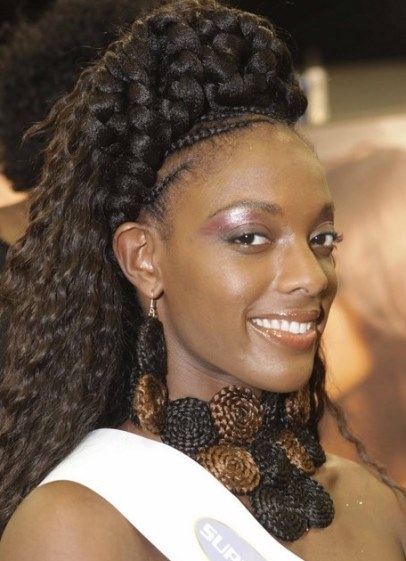 This goddess braid hairstyle is apt for every hair length. If you have long luscious locks then you can style it with your natural hair. If not, no worries the hair extension are always there.
6.) Grecian Hairstyle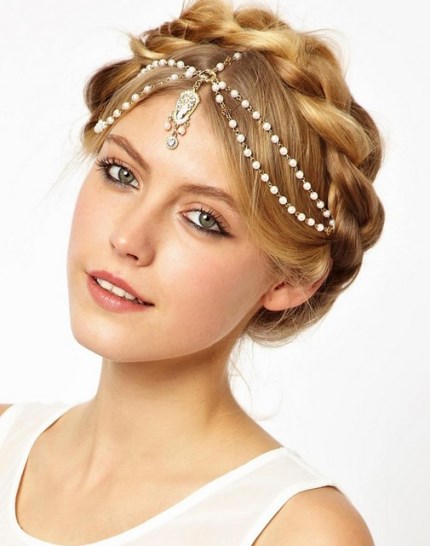 This Grecian model looks ravishing in this hairstyle. This style features the braided crown. It looks like a natural headband and ending into a classy hairdo.
7.) Heart Shaped Goddess Braid
This is one of the classy Greek goddess braids hairstyles for girls with long and shoulder-grazing hair. The heart shape braid looks amazing. This Goddess braid will definitely earn you loads of compliments.
8.) Blake Lively Braid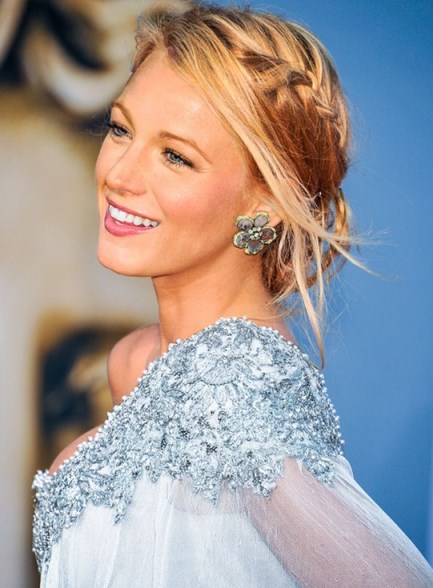 Blake lively is spotted in the messy braided hairstyle. Doesn't she look ravishing? Indeed she is. This is definitely one of her favorite goddess braids hairstyles.
9.) Braided Bangs Hairstyles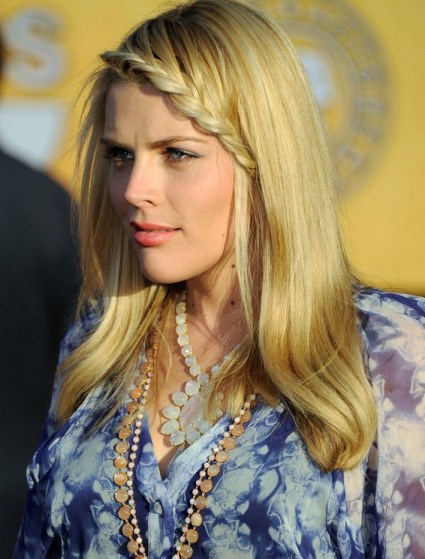 This is one of the simple goddess braids hairstyles. All you have to do is braid your bangs and pin it on the side. Hide the pin with your hair to give it a neat look.
10.) Fishtail Crown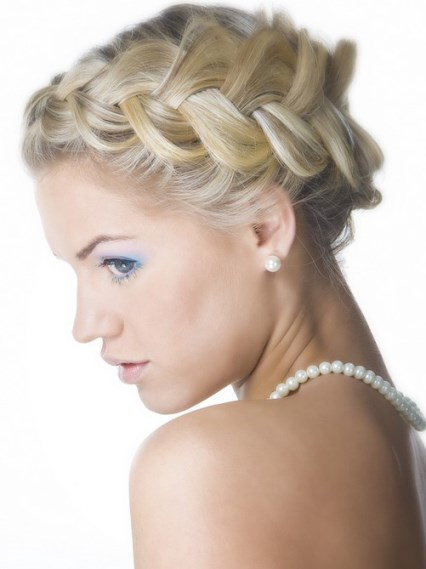 Classic braid might give you a monotonous look, to make it interesting; you can opt for a fishtail braid. This braided hairdo is perfect for all times.
 11.) Elegant Goddess Braid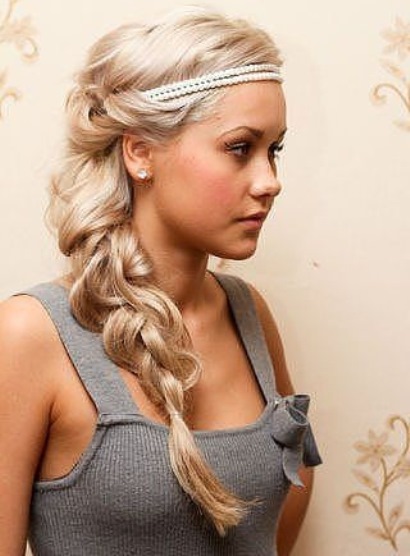 This is a classic example of the perfect and imperfect braided hairdo. It looks so amazing. This will give you a neat and dapper look that is just perfect for the parties and other special occasions.
12.) Chunky Braid Hairstyle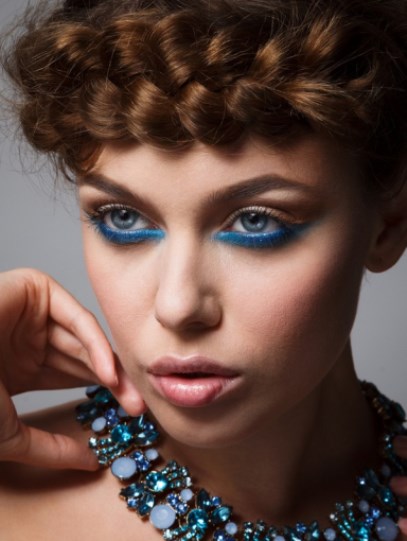 This is one of the prominent goddess braids hairstyles. The braids are prominent on the top. This will give you a bold and exquisite look.
13.) Faux Crown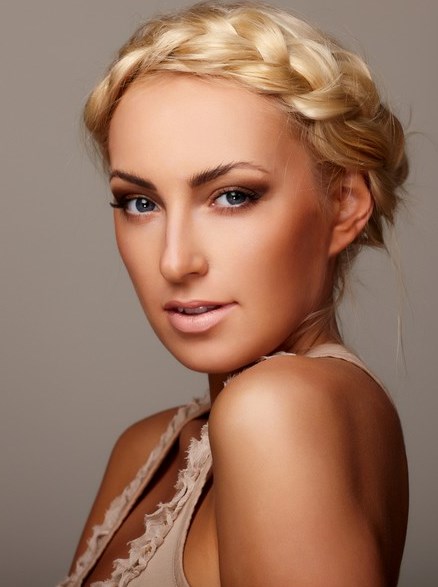 Girls with short hair might find difficult to braid their locks. However, this faux crown braid can be easily braided in short hair. All you will need is a bundle of hair pins to hold your hairstyle.
14.) Greek Goddess Crown Braid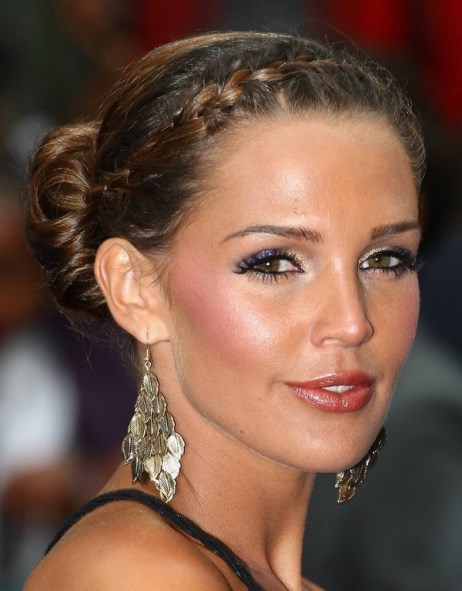 You can consider this scintillating hairstyle for your medium and long hair. The braid ending into a side bun gives a dazzling look. You can pair it with chunky accessories.
15.) Greek Free Flowing Braid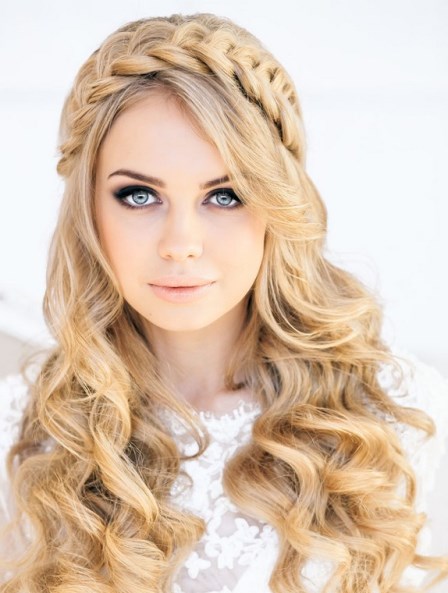 If you want to leave your hair loose then you can go ahead with these classy goddess braids hairstyles. The Dutch braid on the crown looks like a natural headband and the hair flows freely.
16.) Classy Braided Updo
This is the perfect hairstyle for shoulder-grazing hair. It will give you elegant look that you can pair with a bold eye makeup.
17.) Braided Roll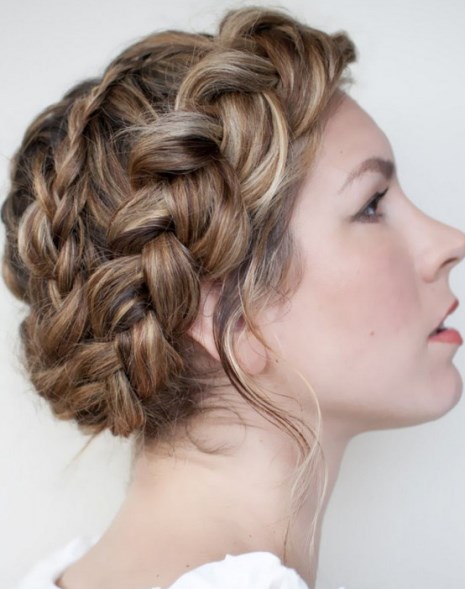 This hairstyle will refresh your mood and will perfectly frame your facial features. You do not have to keep it neat. The messy look is quite in these days.
18.) Ethnic Braid
This is an elegant version of the classic braid. The twist and floral accessories make this hairstyle stand out. You can pull this hairstyle with your western or ethnic dresses.
19.) Loose Braided Updo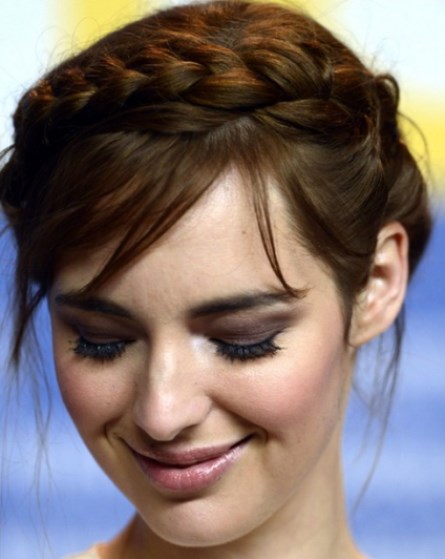 The messy hairstyle is quite in the fashion these days. This is braided updo is a classic crowning accessory for the Goddess look.
20.) Side Chignon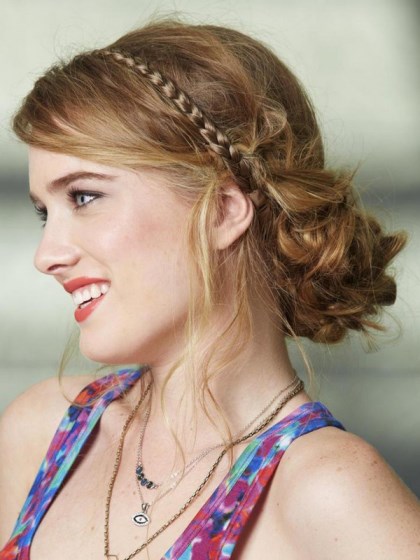 This tousled side chignon is perfect for the day and night parties. The braided hair on the crown accentuates the entire look. This is definitely one of the niche goddess braids.