Hairstyling can be a breeze if it is blended with different colors. To give yourself an exquisite look, go for two-tone hairstyles. It looks classy and gives an appealing look. To help you we have listed best two tone hairstyles for women. These hairstyles will give you a glamorous and funky look.
List of  Best Two Tone Hairstyles for Women:
1.) Blonde Balayage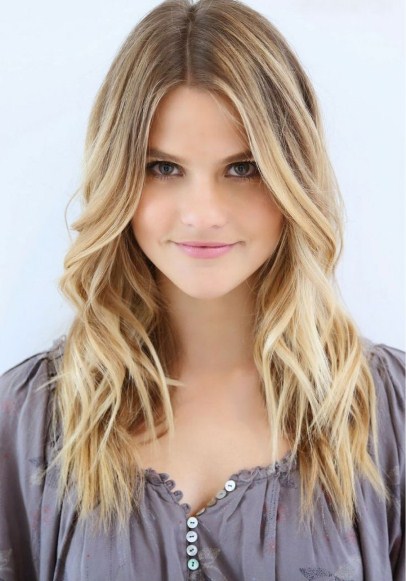 First in our list of two tone hairstyles for women is this ultra modern blond balayage hair colors. The blend of balayage and blonde hair will give you classy looks. For a perfect look ask your hairstylist for balayage highlights on blonde hair.
2.) Different Shades of Red
If you do not want to color your hair with two different colors then you can go for a single color' hue for example, red color with violet red and something similar. It will look organic and give you a nice and trendy look.
3.) Contrasting Hair Colors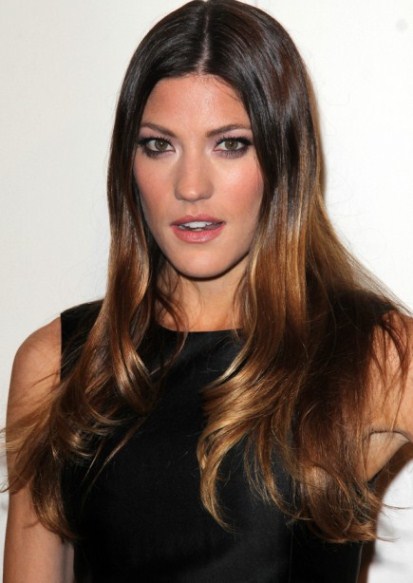 If you are looking for a bold look then this hair color tip is just for you. Contrasting colors are in vogue and they look so good. For this you can ask the stylist to color your hair with a dark shade and lighter shade. For that matter, a combination of light brown and deep black will also work.
4.) Subtle Tweaks on Bold Styles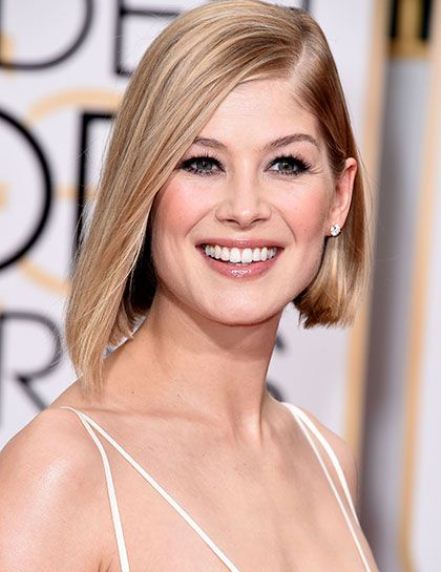 If you love experimenting with your tresses this suggestion is definitely for you. Color your hair with slightly different colors. But it will look best on short hair. So to make this two hair colors noticeable you can go for a bob or pixie haircut.
5.) Colored Fringes
If you are in no mood to color your entire hair then just color your fringes and bangs. The classic combination of your original color and different colors on bangs will definitely create a stylish look.
6.) Mermaid Balayage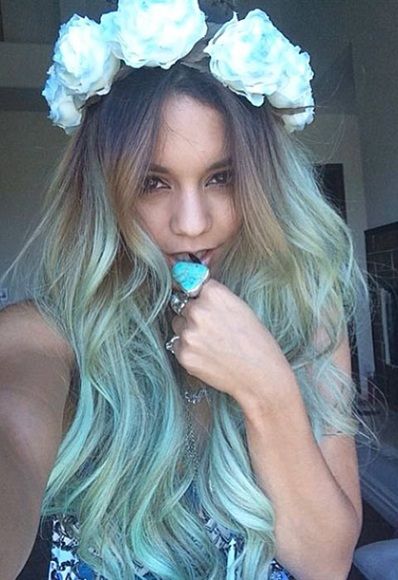 Who does not want to look sexy like mermaids? Well for a perfect mermaid look you can color your hair with two different colors . One could be captivating sea color and another could be a hue of brown.
7.) Chocolate Brown with Ombre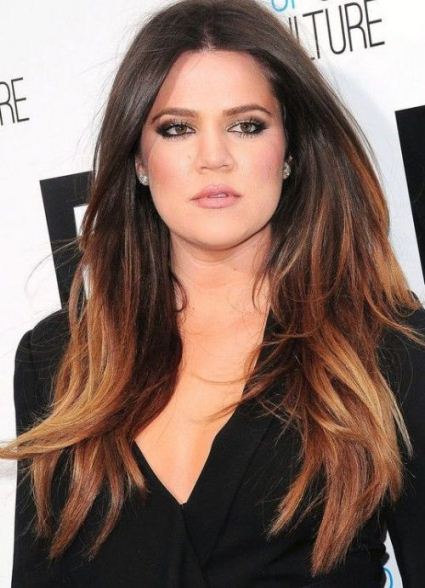 Ombre goes well with every hair color and the combination of brown and blonde takes the look a level high. It is so classy yet simple so you can easy carry at your workplace and with a great hairstyle, you can carry it at a casual party.
8.) Red and Black Hair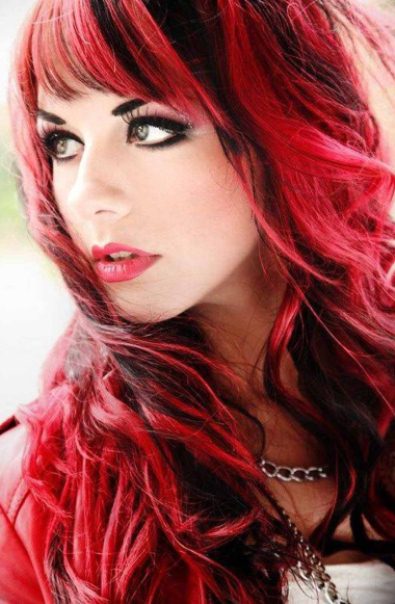 Red and black look awesome together. It gives a bold look. Only a few can carry it, those who carry are style icons for others. The combination is simply amazing.
9.) Blue and Blonde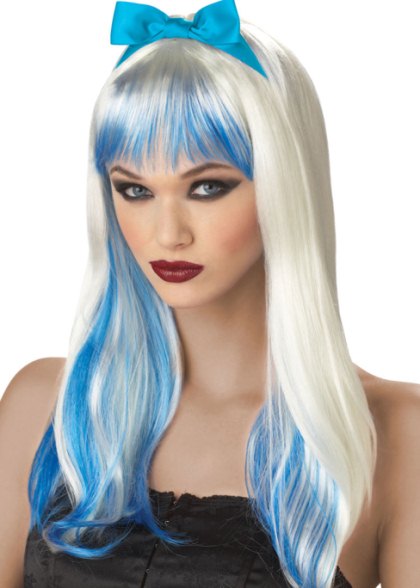 Blue is the color of this season, it looks classy with almost every other hair color. To look best you can team it up with blonde. It will give niche and royal look. It is definitely one of the best two tone hairstyles for women.
10.) Peek-a-Boo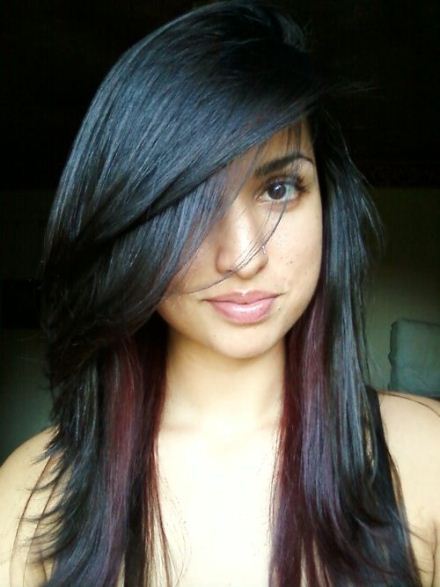 Peek-a-boos are one of the classiest forms of two toned hair. It adds depth to the hairstyle. This hair color is supposed to look like it is peaking from the tresses and giving a dual look. It will look great on every face shape.
11.) Color Only the Tips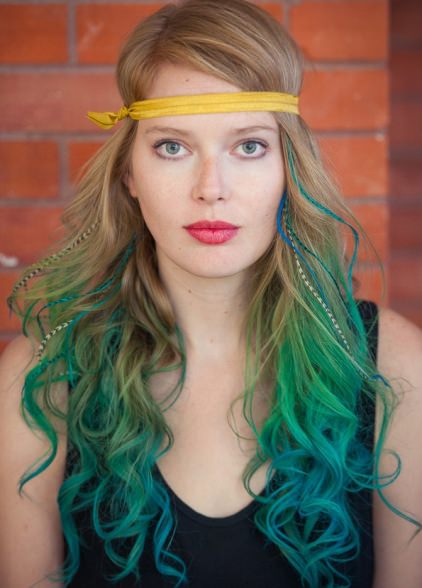 If you are not happy with your haircut then you can ask your hairstylist to color the tips. It will give you all new different look and you will surely like it. You can ask for a bright or the one that is the color of the season.
12.) Neon Ombre Hair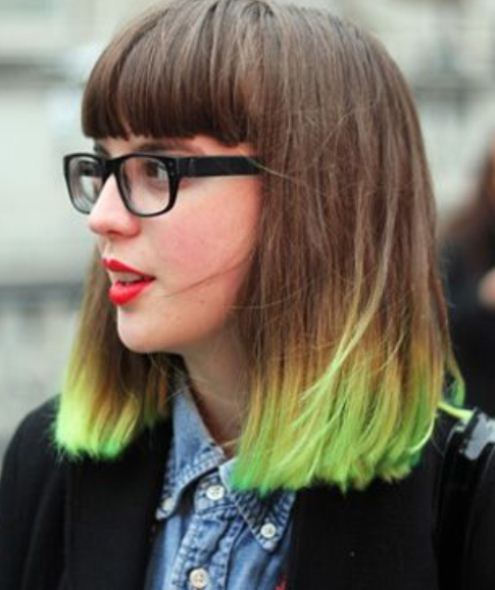 To get a funky and stylish look you can opt for a neon ombre. It looks cool and is one of the glamorous two-toned hairstyles for women.
13.) Electric Colors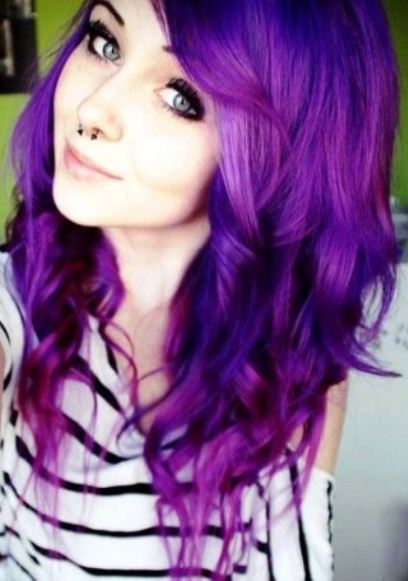 If you want a bold look then go for electric colors. They will spice up your entire look and give you an instant makeover. You can choose any two colors that suit well you face. With any of the electrifying colors, you will definitely look amazing.
14.) Two Colors Two Haircuts
To take your look a notch your higher go for two different haircuts that compliments each other and on the top of it get them colored differently. This will give you an exquisite look, thus, it is one of the best two-tone hairstyles for women.
15.) Different Colors on Both Sides
If you are ok then you can color your one side head with one color and another with another color. This hairstyle will make you stand out of the crowd and it will be surely a head-turner.