Today hair fall and hair thinning have become common issues with which every second person is battling. Our eating pattern, lifestyle, regular styling and negligence to hair care is one of the main causes of hair fall. Our hair needs some nutrients to breathe and when they do not get them they start dying, as a result, you see hair fall. However, hair related problems can be dealt with time if you use good hair care products and what can be best than hair growth shampoo. Below we have listed some of the best hair growth shampoos. We hope these shampoos work for you.
List of Hair Growth Shampoos:
1.) Ultrax Labs Hair Surge Caffeine Shampoo

This shampoo contains caffeine that helps to stimulate the hair follicles and improve the health and texture of the hair. It also has anti-inflammatory molecules known as Ketoconazole that reduces hair fall. In additions, it also contains palmetto that is considered to block the hair thinning biochemical pathways. It is one of the best hair growth shampoos. This shampoo shows visible differences in 2 weeks. In just 2 weeks the hair fall will be reduced and the rate of hair growth will increase. For silky, long and healthy hair use ultra labs surge caffeine shampoo 4-5 times a week.
2.) Phytoworx Hair Recovery Shampoo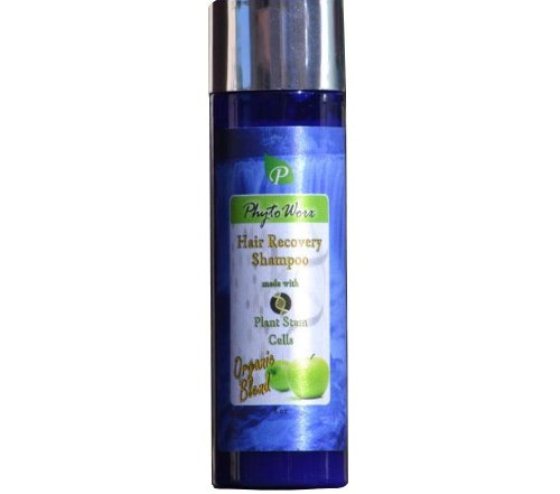 Phytoworx organic hair loss shampoo is also one of the best hair growth shampoos because it is formulated by the use of plants based ingredients and plant stems. Its ingredients include peppermint, eucalyptus oil, tea tree leaves and many other natural ingredients that help to clean the scalp and reduces the chances of  hair fall and baldness. It also prevents dryness and boosts the texture of the hair. In addition, it encourages the growth of new and pleasant cells. For better results use it along the conditioner.
3.) Pura d' Or Premium Organic Anti-Hair Loss Shampoo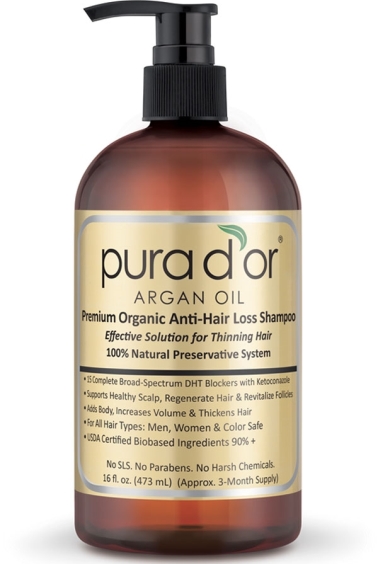 This shampoo is packed with all the essential ingredients that are required for hair growth. The ingredients include niacin, biotin, argan oil, saw palmetto, and B Vitamins. It adds volume to your hair and promotes the blood circulation that helps in hair growth. Moreover, it has an ingredient that blocks the biochemical pathways that promote hair loss. The shampoo reduces hair fall and hair growth within a few weeks of its application. Those who have sensitive skin and for spare benefits must use a conditioner after it. After applying premium organic shampoo, leave it on for 2-3 minutes and then rinse it off.
4.) Bosley Bos Revive Nourishing Shampoo
Bosley Bos revive nourishing shampoo contains palmetto and other essential ingredients that help in hair growth. This shampoo is beneficial for people with thin hair. It does not have leathers and sulphates. It promotes hair thickening, treats dryness and makes them smooth and lustrous.
5.) Nexxus Vita Tress Biotin Shampoo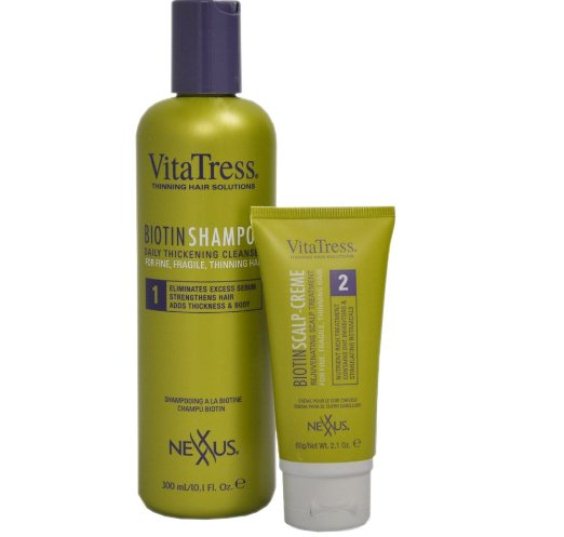 Nexxus vita tress biotin shampoo contains all the natural ingredients such as niacin, biotin, amino acids, ginseng which makes it one of the best hair growth shampoos in the market. Apart from hair loss it also provides important nutrients to the hair. It removes the extra oil from the hair and controls the problems of hair loss in just 3 weeks (as it claims). After applying this shampoo leave it on for 3-4 minutes. This will help to prevent hair loss and give you lustrous locks. For best results use this shampoo along the conditioner.
6.) Linguine Big 3 Premium Hair Loss Shampoo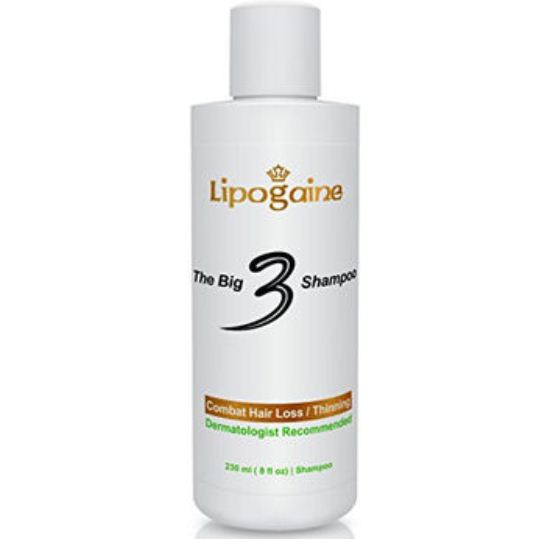 This shampoo is considered one of the best hair growth shampoos. It is packed with biotin, ketoconazole and moisturisers that treat dryness and moisturise the scalp. Moreover, this shampoo is mild since it does not have parabens and sulphates. This shampoo also adds volume to hair and has an aroma of peppermint. People battling with dandruff and oily hair must use this shampoo. The regular application of this shampoo treats dandruff and controls the production of excess oil. To make the best of this shampoo, use it 3 times a week.
7.) Avalon Organics Thickening Shampoo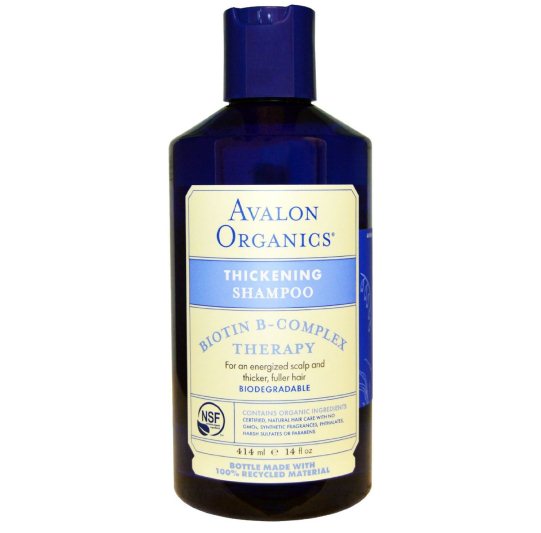 This shampoo is one of the best hair growth shampoo because it is packed with all the important nutrients that helps to reduce hair fall and promotes hair growth. Vitamins, wheat protein, biotin and palmetto are all natural ingredients that are present in Avalon organics thickening shampoo. It reduces oiliness, promote hair growth and combats dandruff. This is great shampoo to use. For effective results use it with a conditioner.
8.) Fast Shampoo Shampooing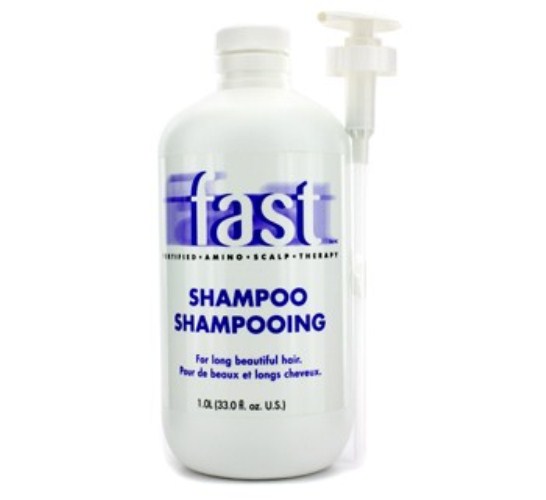 This is a fortified amino scalp therapy. It claims to stimulate hair follicles and shows immediate results. It contains amino acids and natural herbs that promote hair growth. It guarantees positive results in just  a few weeks.
9.) Amplixin Stimulating Hair Loss Shampoo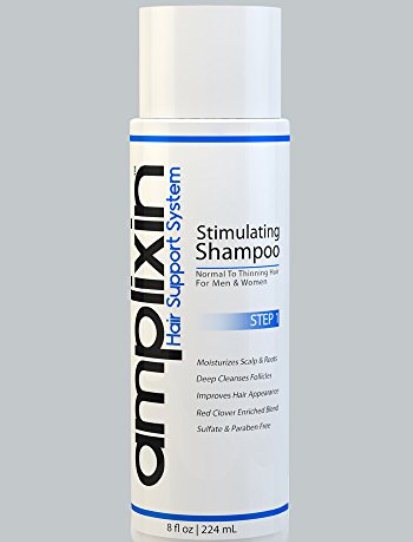 This shampoo is clinically proven and best solution for hair thinning and hair fall. It has 1% of Ketoconazole that helps to reduce DHT buildup which blocks the hair growth. Moreover, it nourishes the scalp and removes all the impurities. It also repairs the roots of hair, therefore, it is considered as one of the best hair growth shampoos.
10.) Lee Stafford Hair Growth Shampoo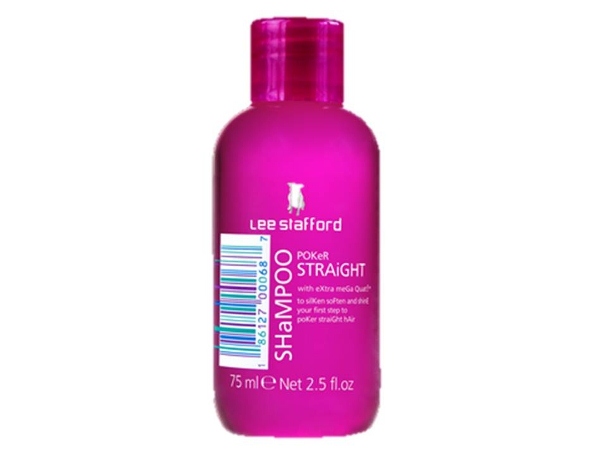 This shampoo has a pro-growth complex with protein based formula that helps to enhance the growth of hair follicles. It gives you thick hair and adds volume to hair in very less time as it claims. As it says it reduces balding as well. It also promotes hair growth at the balding areas.