In this article, we have listed top 20 medium haircuts for women. These days traditional pixie, bob, and shag haircuts are in trend. Those who have thick, short, long hair, these haircut is perfect for all type. Try the gorgeous hairstyles given in this article with the different color combination, texture, and dimensional shapes.
Top Medium Haircuts for Women
1.) Fire Hot Red Haircut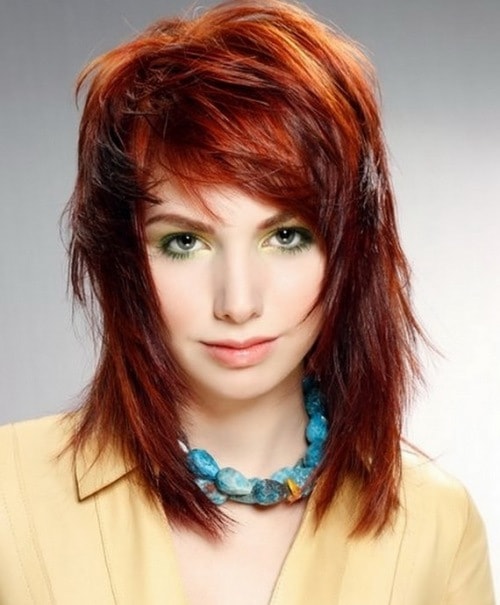 Try this hot sexy red hairstyle for medium haircuts for women. This bold hair color is great with bright copper layers. Try this red hot look for any special occasion.
2.) Gold Tipped Long Layers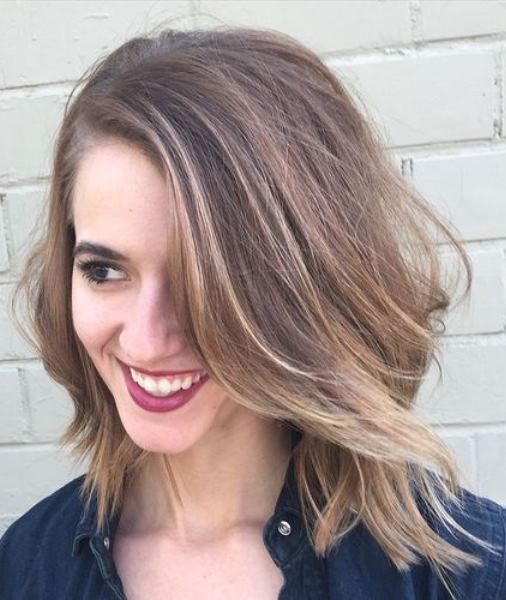 This medium haircut is easier to carry and you can bring you some diversity in your everyday look. The gold tipped layers with fine highlights gives it a new element to the brown hair.
3.) Chic Medium Layered Haircuts with Bob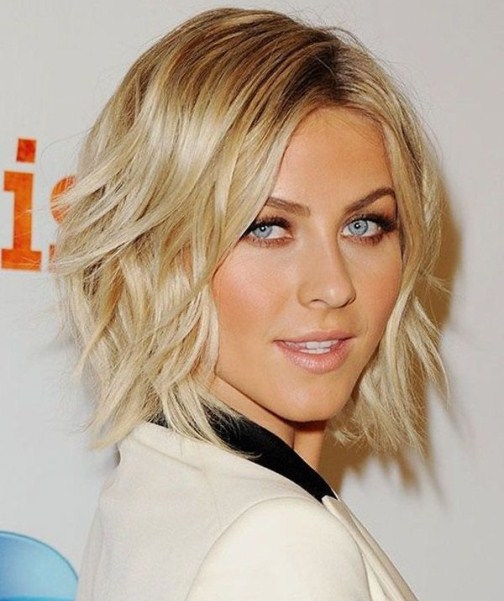 This haircut is ideal for straight hair. The medium length bob and the heavy blunt cut are great for everyday look.
4.) Faux-Bob Style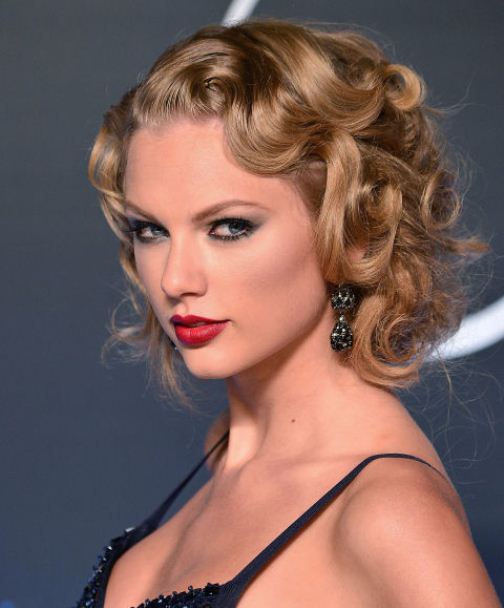 Check out the gorgeous looks of Taylor Swift with her chopped bob hairstyle. You can also achieve this look by smoothing some curls using a curling iron. Just pin your curls with a bobby pin for a gorgeous look.
5.) Violet Dreams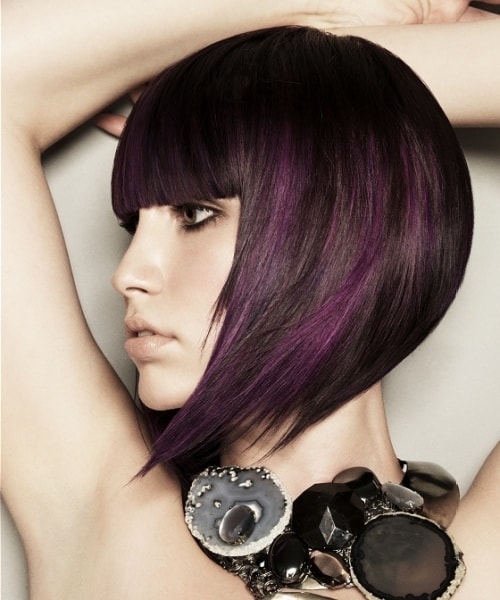 This is magnetizing yet so sexy medium haircuts for women that feature your collarbone beautifully. The smooth and sleek layering on the edges enhances the sassiness of this look.
6.) Long Blunt Bob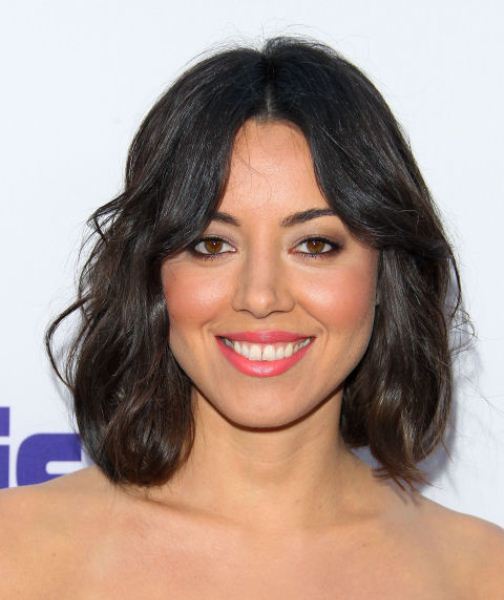 Loose waves with long blunt bob look magnetizing for a perfect date. Check out Aubrey Plaza for her cool looks. You can also create this looks by encouraging some curls and just run your fingers freely through curls for this voluminous look.
7.) Face Framing Layered Haircut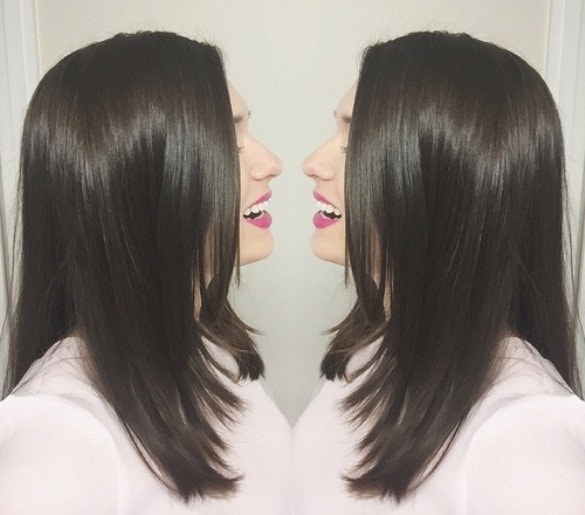 This is one of the gorgeous haircuts for long hair. This is a great way to manage your thick and heavy locks. It also gives a perfect framing to your face. Try this look for an even cut.
8.) Short Curly Hairstyle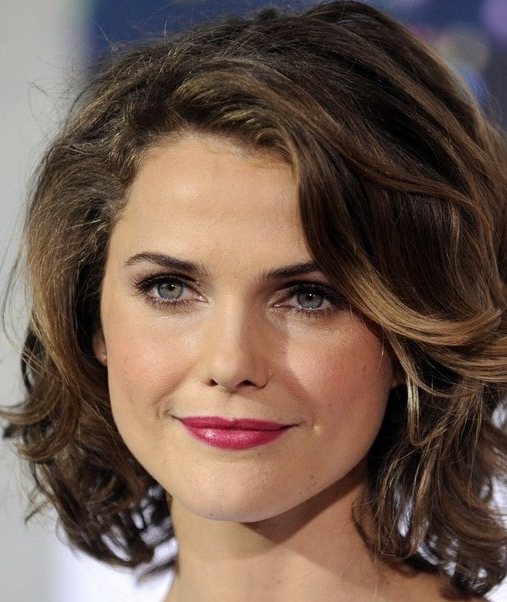 The former actress Felicity had pulled this look so amazingly with her soft curls. Get some inspiration and recreate your own creative short curly hairstyle.
9.) Natural Wave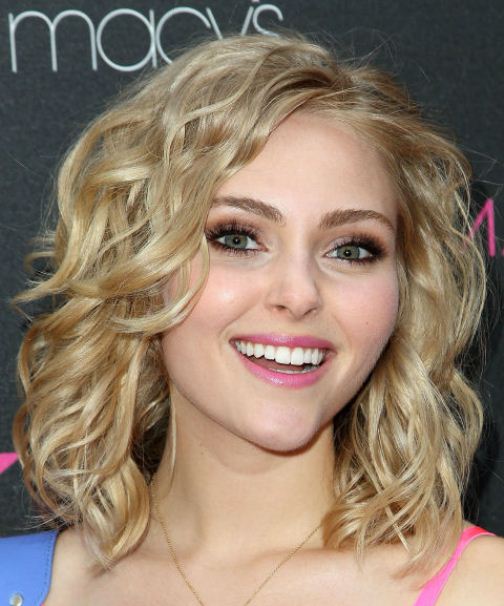 If you have short and layered hair, then why not to give them a creative look. Just blow dry your hair making some ringlets using your fingers, this will give you natural wave pattern with some fresh look.
10.) Brown and Blonde Haircut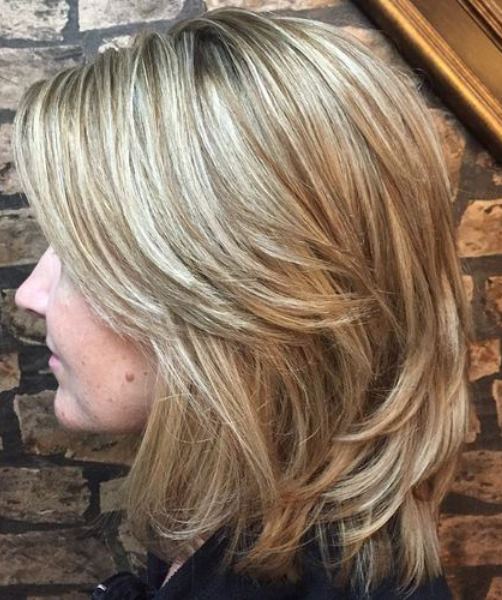 Medium haircuts for women can work for all hair types. Achieve this blonde look with feathered top layers easily at home. The chunky layers also add volume and texture to your hair.
11.) Loose Wavy Haircut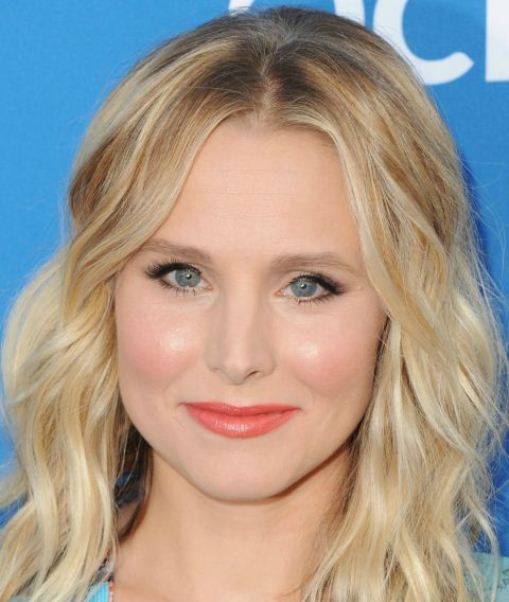 Loose wavy haircut looks pretty with a shoulder length cut. Check out your favorite celebrity Kristen Bell for her boho beach look.
12.) Lob Haircut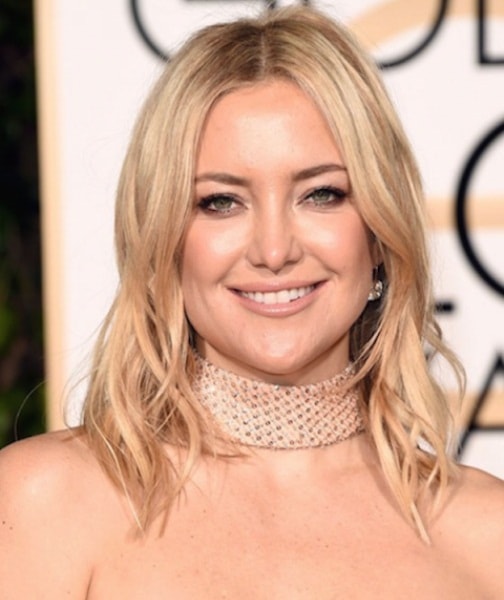 This is another great medium haircut for any special event. Just check out the iconic looks of Kate Hudson with her golden globes that look magnetizing on her heart face.
13.) Layered Midi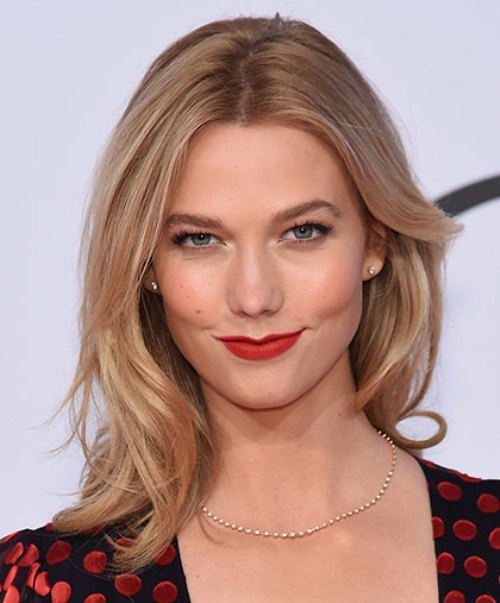 Just check out the beautiful Karlie Kloss with her medium layers and stunning looks. This haircut is flattering her cheekbones that cover her face perfectly.
14.) Angled Layers for Medium Length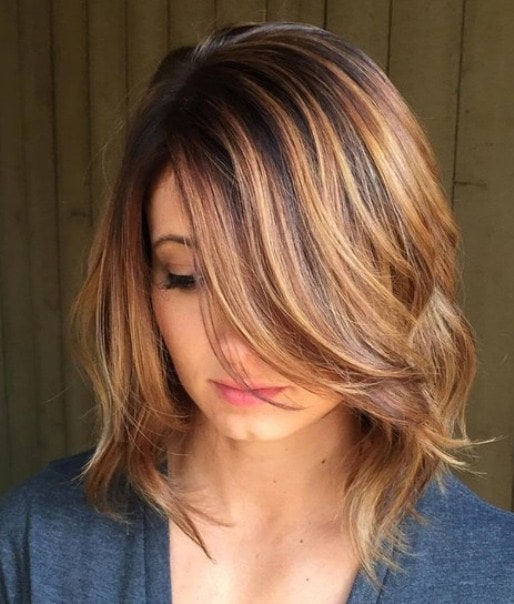 Try this edgy and jagged layer medium haircut ideal for wavy hair. Just give some curls to your locks with a curling iron and you are ready to rock the day with the long bangs side part.
15.) Medium Haircut with Bangs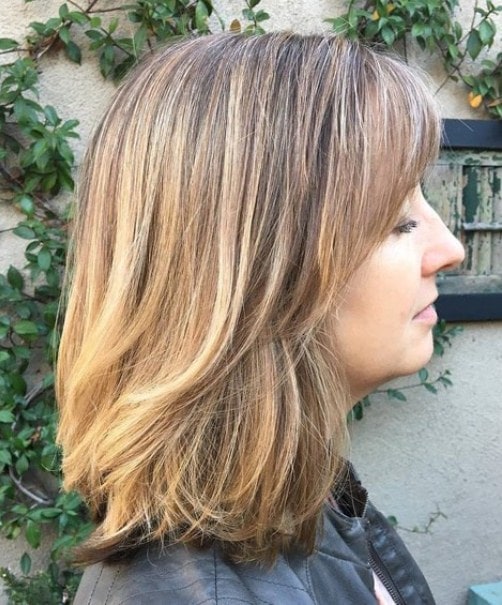 This is one of the simple and exclusive medium haircuts for a trendy look. Blend your hair into layers and let them loose freely for a most comfortable look.
16.) Shoulder length Blunt Blonde Bob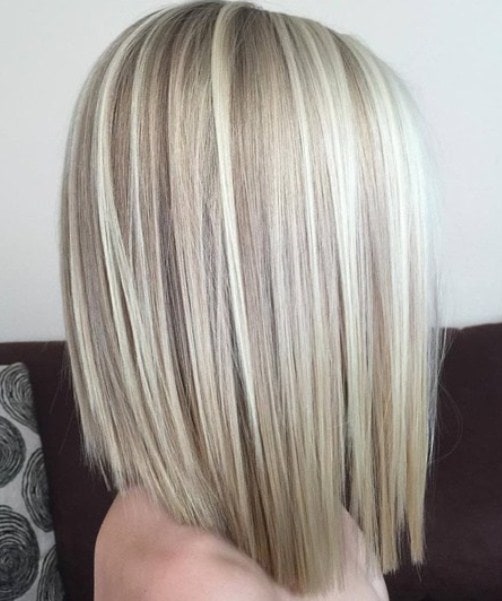 This haircut is ideal for thick and straight hair. Try this casual yet so pretty lob haircut with balayage highlights for a special event.
17.) Long angled Bob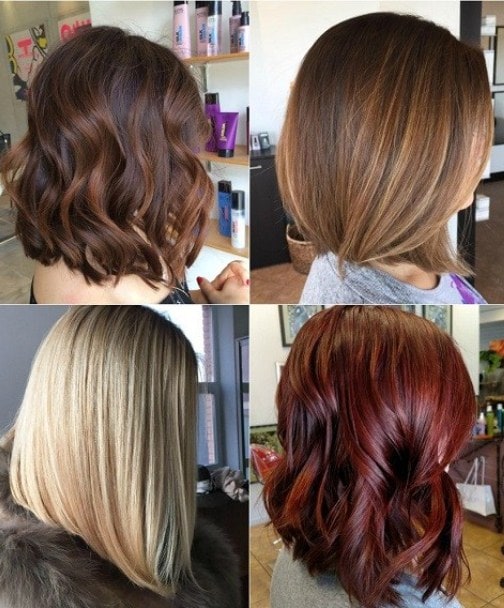 This is one of the trendiest medium haircuts for women. It is light and airy short hairstyle that gives you length and longer look. Try this easy to manage haircut for any occasion.
18.) Chic Collarbone Bob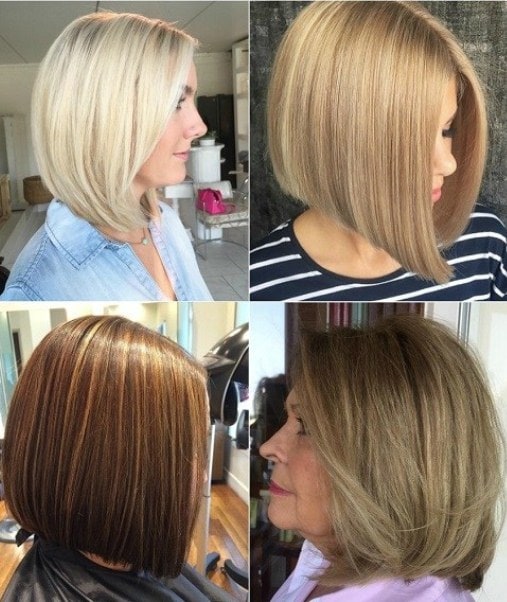 A medium length bob haircut is perfect for any woman because it is easy to maintain and suit all age. If you want to be layered bob then keep it in inverted shape that gives you a thicker hair.
19.) Sleek Dimensional Mid-Length Bob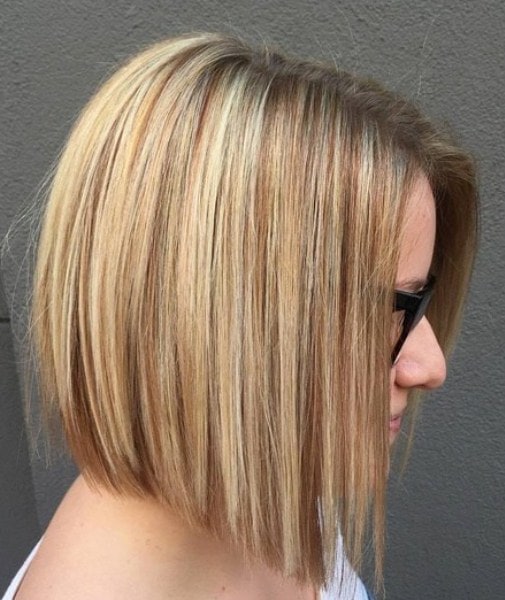 For this fabulous deep and smart haircut just simply ask your hairstylist to give you a poker look with messy waves and richness of color.
20.) Long A-line Bob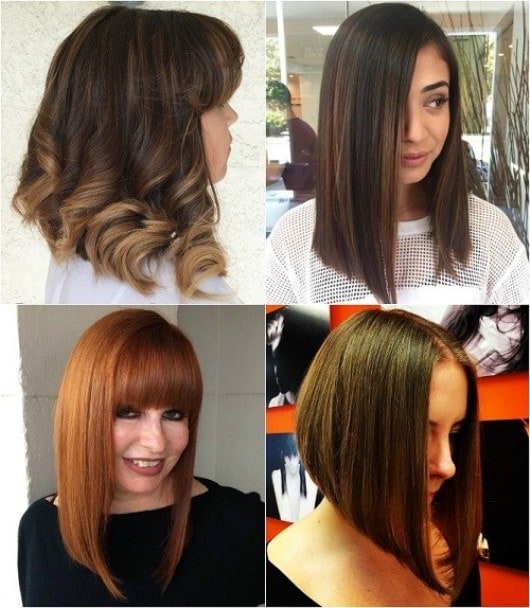 The a-line haircut is actually short in the back and longer at the front. Try this stunning look for any special event.