Afro-American women often face problems while creating a hairstyle with their natural hair as they lack versatility and texture. And regular styling can ruin their traces. To avoid this, the best way is to flaunt your natural hairstyle. You do not have to feel low about your short natural tresses since they are in vogue and ideal hairstyle for summers. Read more, to know natural hairstyles for short hair.
List of Natural Hairstyles for Short Hair:
1.) Funky Natural Mohawk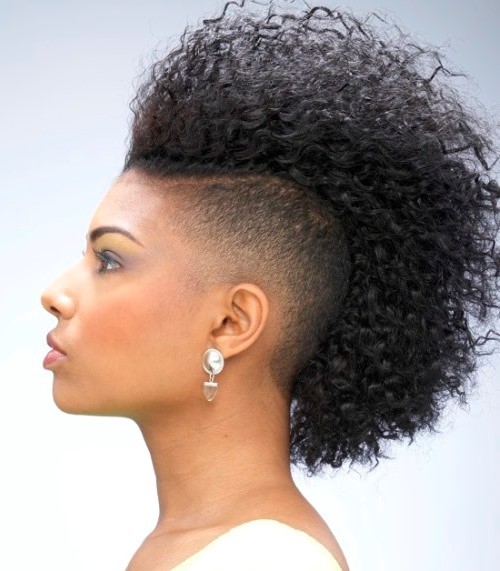 First in our list of natural hairstyles for short hair is a funky natural Mohawk. This funky hairstyle is for all those girls who want to try something out-of-the-way and want all new look. It will give you bold and versatile look. To make it fancy you can color your traces as well.
2.) Curly Hair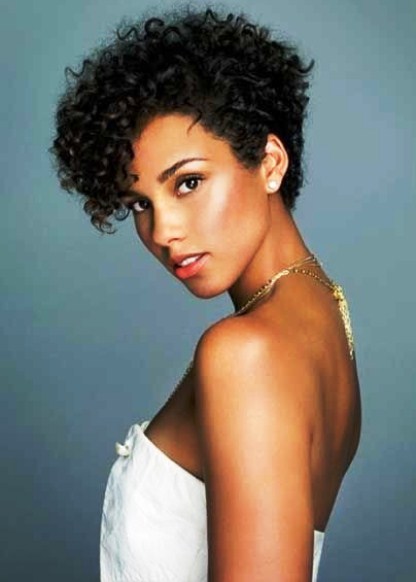 It is one of the simplest and sober natural hairstyles for short hair. All you have to do is flaunt your natural curly hair. This hairstyle is so easy to maintain. It is not only classy in fact one of the easiest natural hairstyles for short hair.
3.) Short and Sweet Hairstyle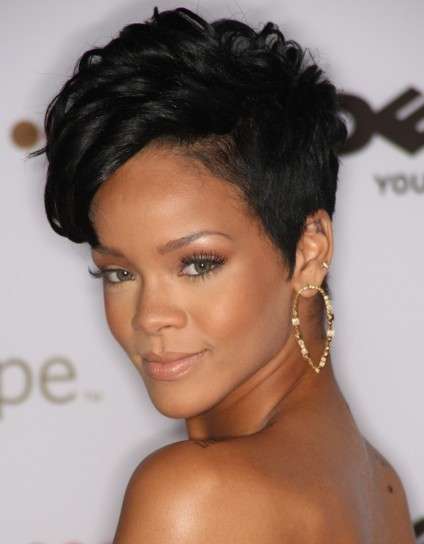 Short hair are in vogue. Most of the Hollywood actress are going for the short haircuts. To look like a star do go for a short and simple hairstyle. This is one of the natural hairstyles for short hair in summers.
4.) Short Afro-American Hairstyle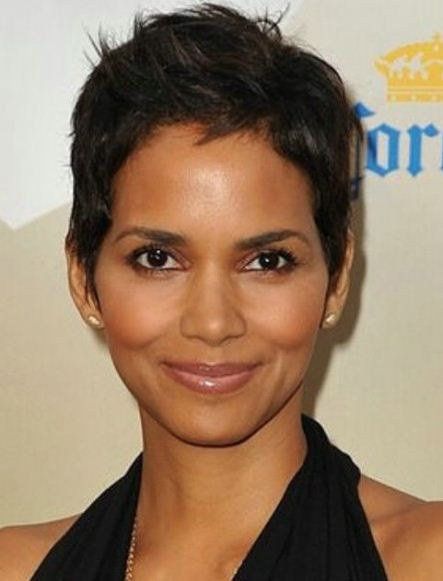 This is one of the natural hairstyles for short hair that will save your time since it does not require any styling. For a quick preparation just wrap a scarf or a nice hairband and you are ready to go.
5.) Natural Waves for Short Hair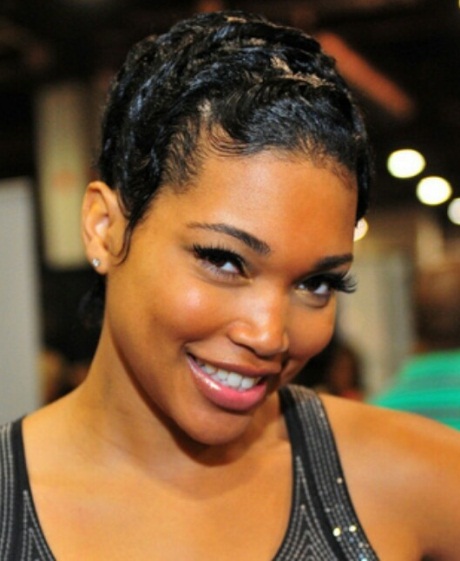 Natural waves are trendy and modern hairstyle. Do not straight your wavy hair, just leave them like that and you will definitely nail the look with natural curls.
6.) Braided Natural Hairstyle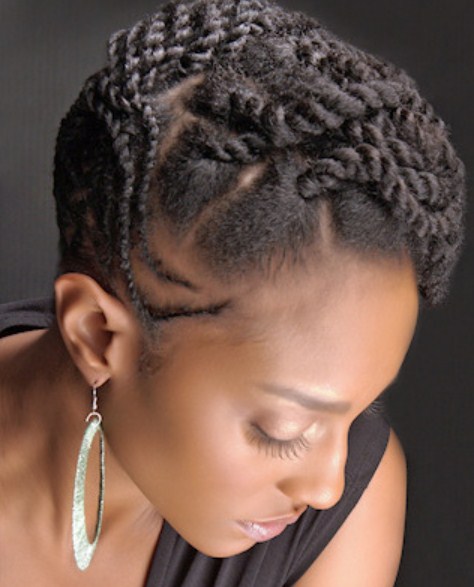 Braided natural hairstyle is one of the easiest hairstyles for short hair, especially for Afro-American women. It gives them a versatile look. This look can be made interesting with hair accessories and classy headbands.
7.) Two-Tone Haircut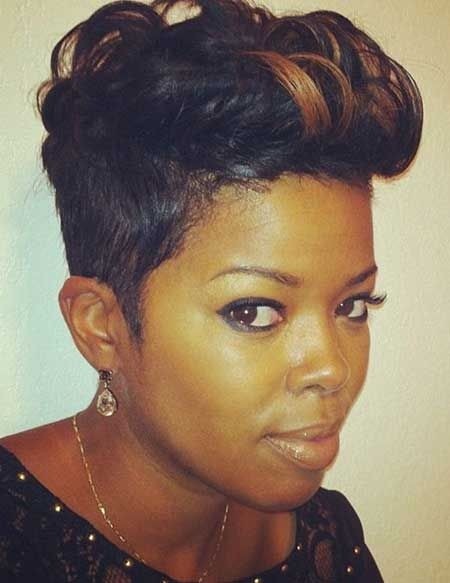 This hairstyle looks gorgeous on cropped hair. The blond color on the top will give you a refreshing look.  For your natural hair choose a color that suits your hair otherwise you can change after a while to give yourself a new look.
8.) Natural Afro-American Hairstyle with Braided Crown
This is one of the ideal hairstyles for short hair especially for women with black hair. The braided crown looks amazing on all Afro-American women. So do give it a try!
9.) Asymmetry with Flat Twists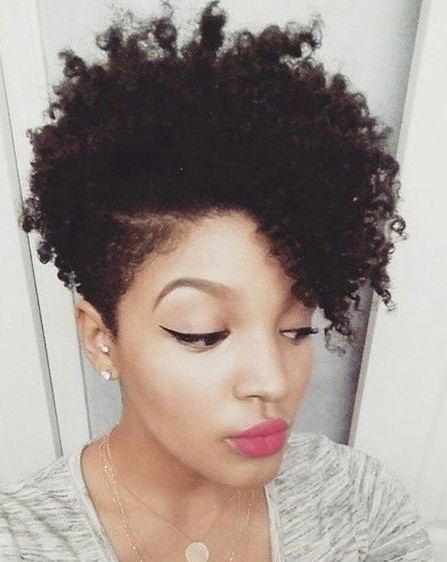 Flat twist gives natural hair refined and neat look. To make your hairstyle impressive keep one side sleek and gather all the curls at another side. This is one of the hairstyles for natural hair that go well with fine hair also.
10.) Thick Short Curls with High Bun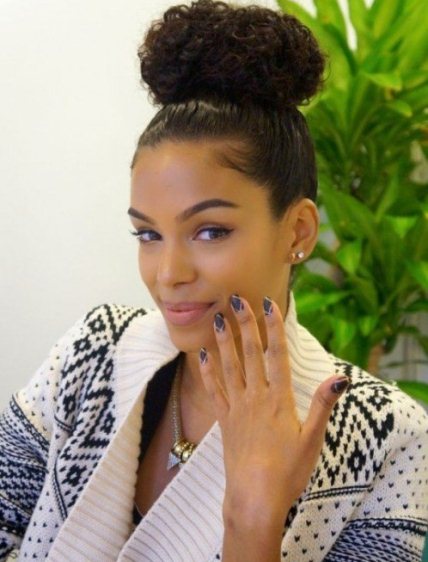 The high bun looks trendy and classy on small black hair as well. This natural black hairstyle is ideal for thick curly hair.
11.) Sleek Finger Coils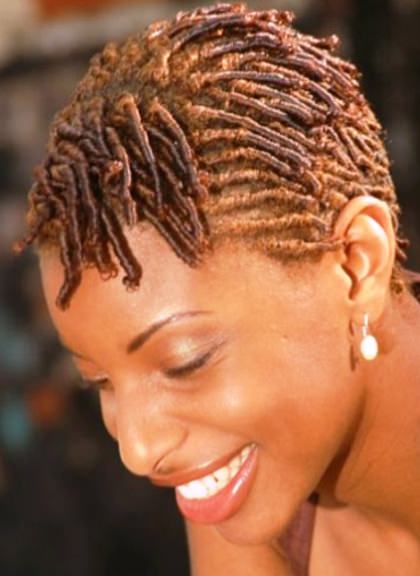 Natural hairstyles with glossy finger coils will give you a carefree and charming look. To make the look more interesting you can tug a flower or a hair accessory.
12.) Tight Black Twists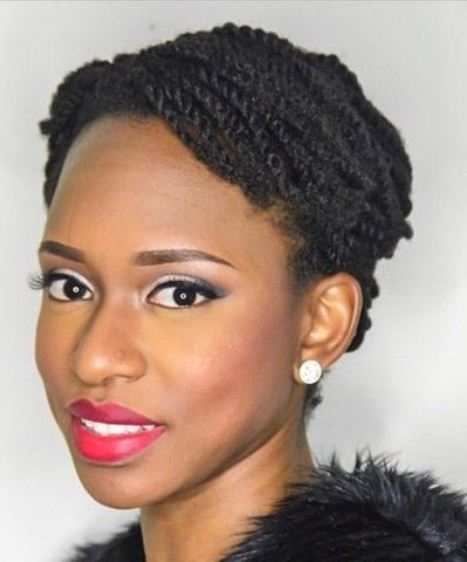 Every woman looks classy with natural hairstyles. It gives a different look. This hairstyle is perfect for all the occasions. So do give it a shot.
13.) Madame De Pompadour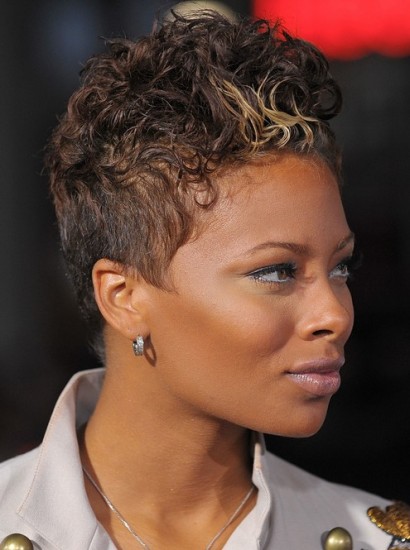 This is one of the elegant hairstyles for short hair. You can carry this classy hairstyle at any event and it will surely earn you many compliments.
14.) Short Pixie for Black Women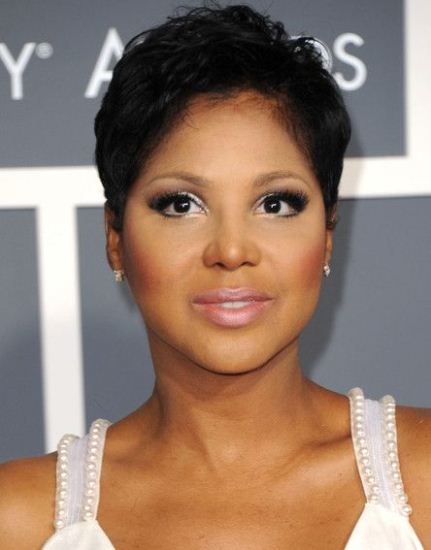 Pixie haircut is one of the best natural hairstyles for short hair. For a simple and elegant look do not style them, flaunt them the way they are. This natural hairstyle is quite in.
15.) Short Natural Blonde Hair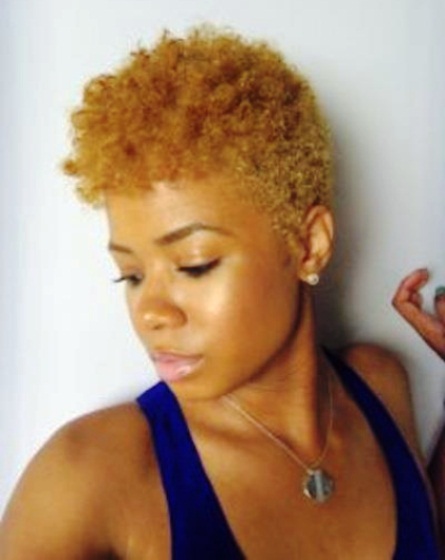 Do not underestimate your cropped hair. They can also earn you many compliments. To make it interesting just blonde them and then see the difference.
16.) Natural Bob Hairstyle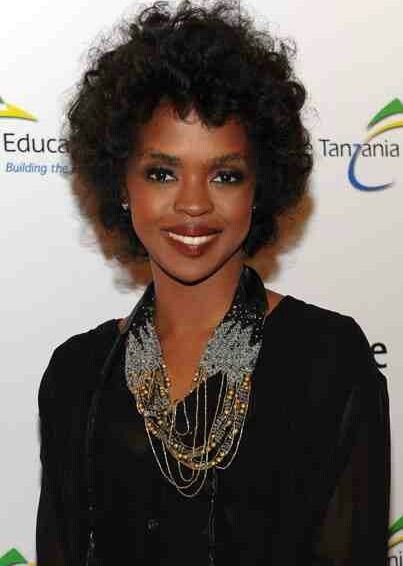 This hairstyle needs no introduction. It is one of the most loved natural hairstyles for short hair. To beat the heat and to make your own style statement do go for this lovely short hairstyle.
17.) Short Natural Side Shaved Hair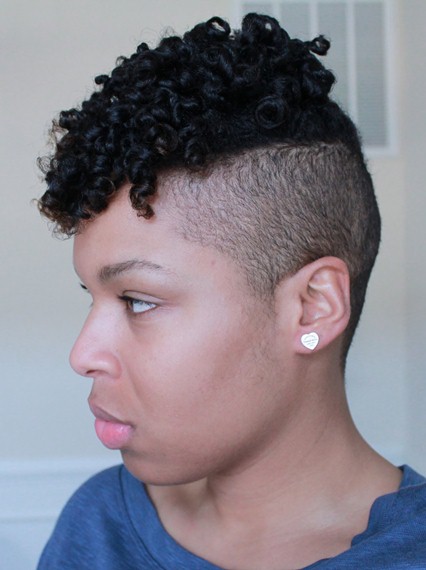 This natural hairstyle will give you a different look. To short locks with side shaved looks so amazing and they call for no styling as well. Aren't they one of the best natural hairstyles for short hair!
18.) Tapered Short Natural Hairstyle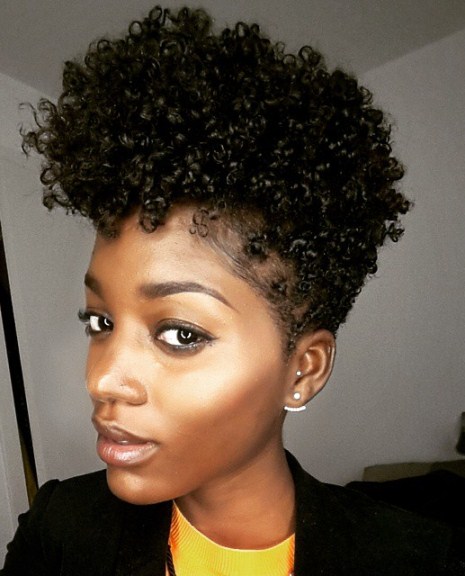 This hairstyle will defiantly snatch eyeballs of many style icons. This is one of the super amazing natural hairstyles for short hair. It looks so classy and different.
19.) Natural Curly Short Hair with Headbands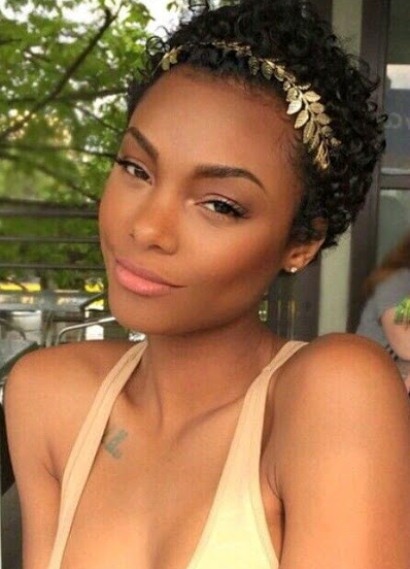 You don't have to shy with your natural short curls. Even they can make you a style icon. To get a sober look just team them with a classy headband and you will be ready in seconds.
20.) Short Hair with Caramel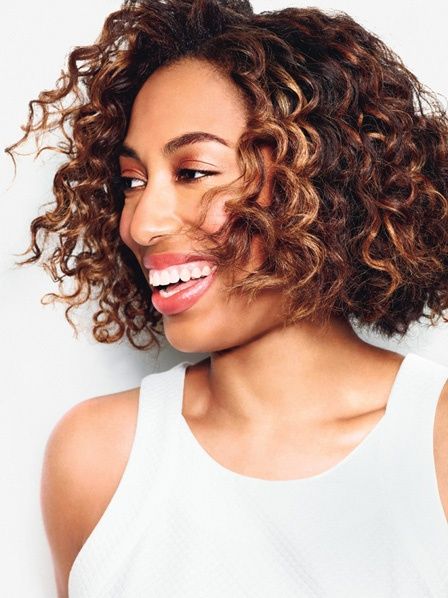 Short hair looks so classy especially when they are teamed with caramel highlights. It gives a stunning look. This hairdo is one of the trendy natural hairstyles for short hair.