Argan oil is regarded as " liquid gold". It is an organic product that has been extracted  from the kernel of the argan tree. It is packed with all the essential nutrients such as Vitamin E, antioxidants and folic acids that helps to treat every hair problem. Moreover, it is non greasy like other hair oil therefore it can be used in numerous ways for hair. Read more, to know benefits of argan oil for hair and ways to use argan oil for hair.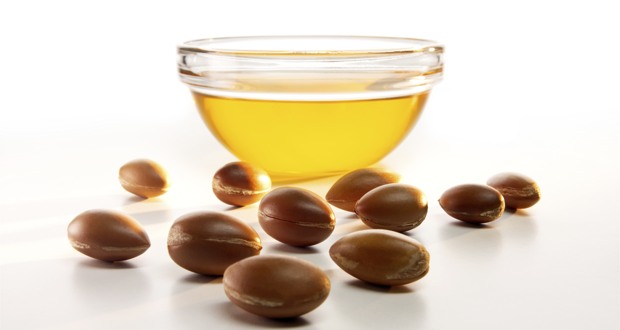 Benefits of Argan Oil for Hair:
1.) Controls Frizzy Hair
Argan oil is packed with Vitamin E and omega 3 and omega 9 fatty acids. It tames the unruly and frizzy hair. And since it is light in weight therefore it moisturizes the hair and makes them smooth and non greasy at the same time. To control frizz, just take a generous amount of argon oil on you palm rub it and iron out all the frizzyness.
2.) Add Shine to Hair
Like skin our hair are also exposed to environment and other countless factors that  damages our hair and skin. Moreover, sometimes our lifestyle and eating pattern also influences the texture and health of the hair. To take care of that use argan oil. It has antioxidants, vitamins that strengthens the hair and also make them smooth. Thus hair get back its natural shine and they become lustrous and soft. To get all the these advantages massage argan oil into your hair and leave it on for an hour and then rinse it. To get shiny, lustrous and soft hair apply argan oil once in a week.
3.) Treat Damaged Hair
Hair encounters numerous conditions such as environmental changes, styling and use of too much hair products infused with leads to hair damage. These factors rip of the natural luster, shine and moisture of the hair. To combat all such problems use argan oil once in every week.  It will strengthen your hair from tips to roots, make them lustrous and provide all the essential that our hair needs to breath.
4.) Prevents Dandruff
Argan oil also helps to prevent scalp infection and dandruff. To treat the dandruff massage a generous amount of argan oil on your scalp. While massaging use your finger tips and massage it in the circular motion. Massage the oil until it is completely absorbed in the scalp. Do this for  7-8 minutes. Then dip a towel into the hot water, squeeze the extra water and wrap your hair in it. This will hydrate your traces and prevents the occurrence of dandruff. For best results apply argan oil into your hair 2-3 times a week.
5.) Used for Styling
Argan oil is non greasy like other oils therefore, it can be used for styling as well. The serum and hair mousse that you apply before styling your tresses contains a huge amount of chemicals that can damage the hair on regular use. To prevent hair damage its better to use argan oil. Before styling your hair take a few drops of argan oil into your palms, rub your palms for a while and then apply it through out the length of your hair. Wait for a few minutes and then head on to straightening, curling or any other styling.
Ways to Use Argan Oil for Hair:
1.) Use as a Live-on-Conditioner
Argan oil can be used as live-on-conditioner. After shampooing your hair, pat them towel dry and apply a few drops of argan oil to the length of the hair, and you are done. It will hydrate and moisturize your hair.
2.) For Styling your Hair
Argan oil is natural styling agent so you can use it before styling. It has no harsh chemicals like other styling products and protects your hair form heat and damaged caused by the styling tools. Before styling your hair take a few drops of argon oil in your palms and apply it throughout the length of your hair.
3.) Argan Oil Treatment
To treat lifeless and dry hair massage argan oil onto your scalp and hair. Leave it on overnight and rinse it off following morning.
4.) To Moisture Scalp and Hair
To moisturize your hair and scalp you can mix a few drops of argan oil into your shampoo and hair conditioner before washing your hair.
5.) To Tame Baby Hair
Many a times after a hairdo and hairstyle small hair tends to stand on the top of the head. To tame the baby hair put few drops of argon oil on a tooth-brush and slightly rub it on the top of your head for neat hairdo and hairstyle.