Short hair is in vogue and there are a number of short hairstyles that will allure you to chop off your long tresses. These hairstyles are apt for summers and are breeze for styling. Below we have listed 20 mind-blowing hairstyles for short hair that are worth to try this summer.
List of Mind-Blowing Hairstyles for Short Hair:
1.) Smooth Pixie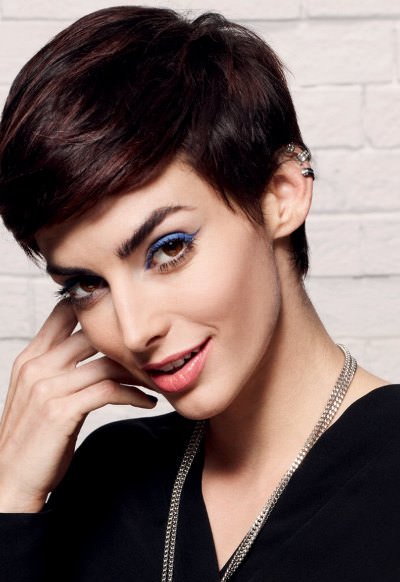 If you are looking for a versatile look that you can flaunt everywhere then you should go for this classy hairstyle. The smooth pixie looks so classy and dapper. It is definitely one of the mind-blowing hairstyles for short hair.
2.) Short and Chic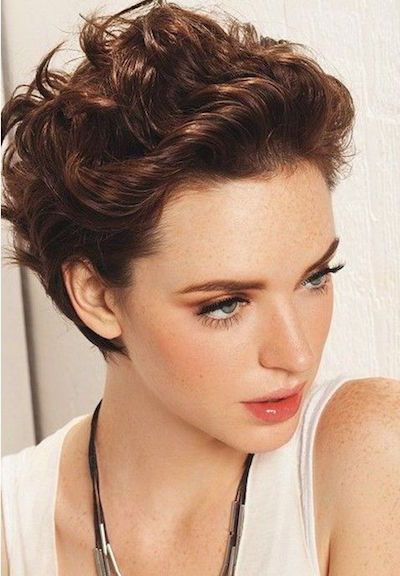 Want a look that demands minimum hairstyling? If, yes, then go for this modern short hairstyle. This super-cropped hairstyle will give you glamorous look and make you a center of attraction.
3.) Voluminous Bob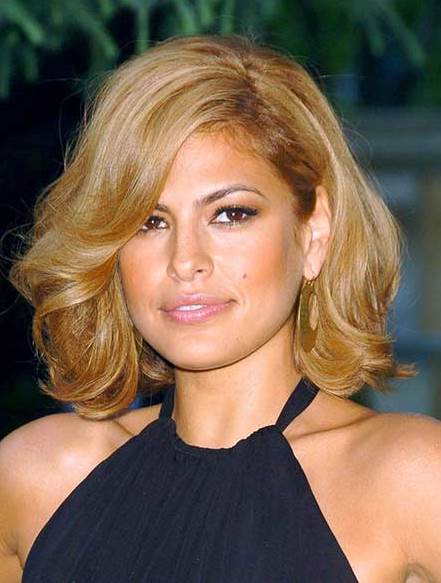 This voluminous bob will give you a dapper and polished look. To make it more interesting asks your hairstylist for asymmetrical angled bob haircut. This is surely one of the classy hairstyles for short hair.
4.) Curly Bob with Bangs
This is a nice variation of bob haircut. But this hairstyle is quite different. The blunt bangs in this hairstyle will beautifully frame your face and curly locks will give you a new look.
5.) Honey-Kissed Swirl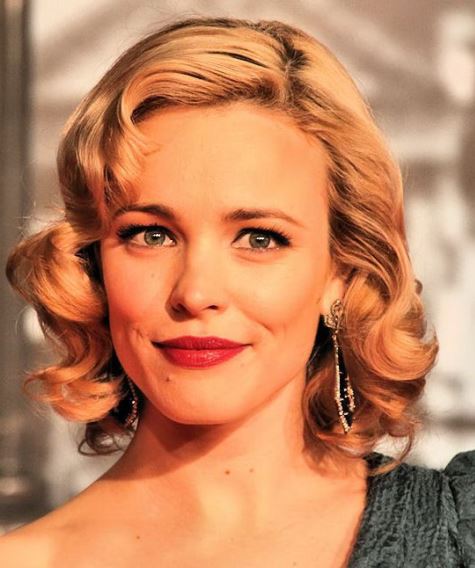 If you have anytime adored the look of veteran Hollywood actresses then you will definitely like this hairstyle. To make this hairstyle classy go for a curly side-parted style.
6.) Short and Simple Hairstyle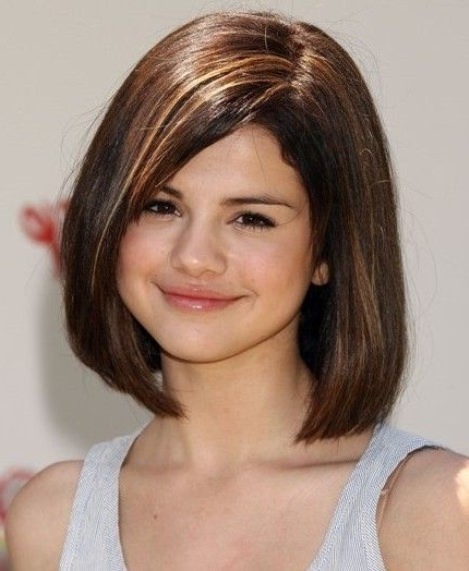 Who says simple and sober hairstyle cannot create a style statement? Well, this hairstyle can definitely turn the heads around. This sophisticated and elegant look is ideal for girls for whom staying is big no.
7.) Smooth and Shiny Short Hairstyle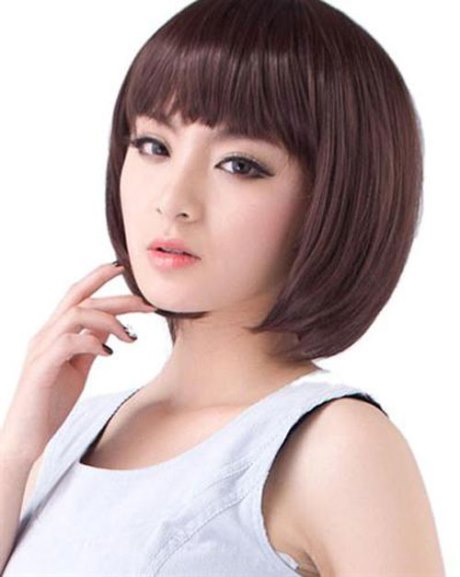 To keep the things easy for you this hairstyle comes handy. Just iron out all the frizziness and that's it! To add a little sass apply a hair mousse and you are good to go. This is one of the everlasting hairstyles for short hair.
8.) Asymmetrical and Dyed Short Hairstyle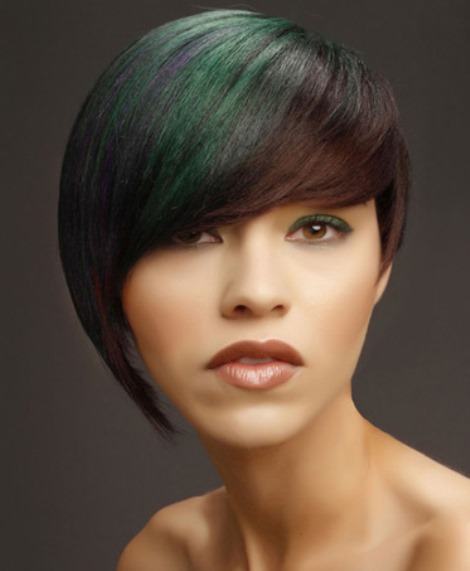 The asymmetrical haircut will give you an extraordinary look and to add a fun flare to it go for a honey blonde shade. This hairstyle is best for all the occasions.
9.) Blunt Bowl Cut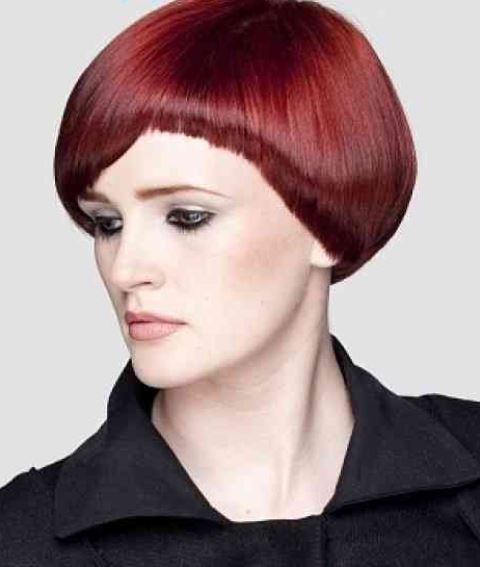 Next in our list of mind-blowing hairstyles for short hair is this classy blunt bowl cut. It will enhance your face and add the much-needed volume to your locks.
10.) Pinned Up Curls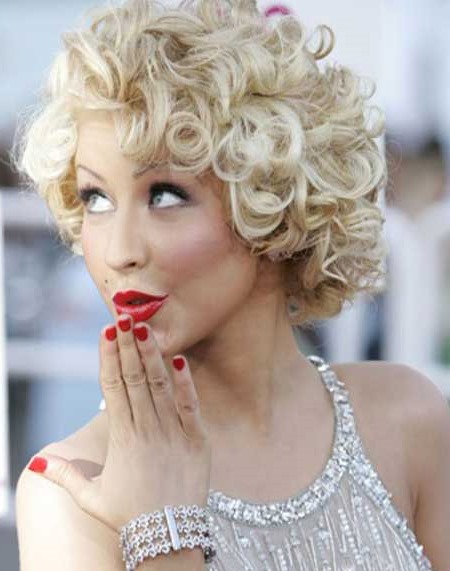 When it comes to styling most of us look for the hairstyles that call for minimum styling since less styling means fewer hair issues. This cute hairstyle definitely fills the bill.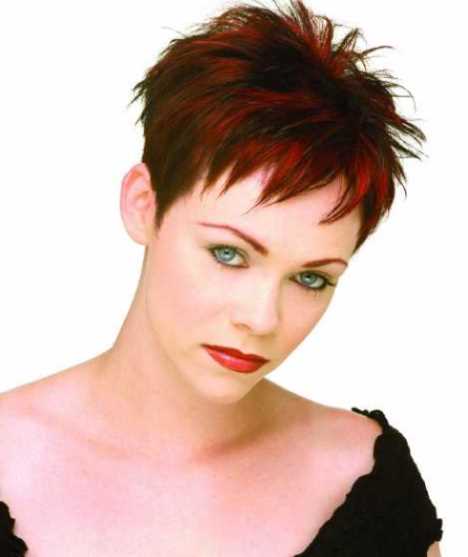 If you are bored with your regular pixie hairstyle than transform them into spikes and you will get an all new look. All you have to do is use some hair mousse and blow-dry to creat spikes.
12.) Ombre Lob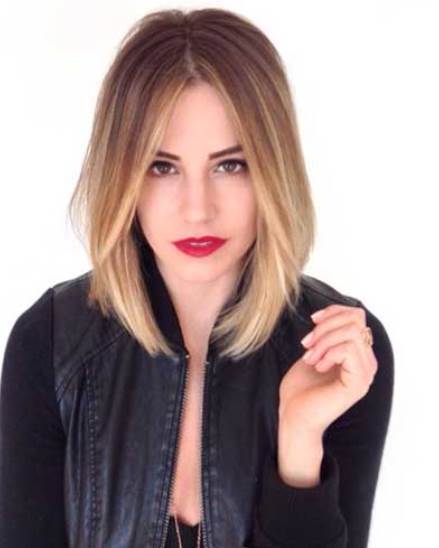 Want to give yourself a makeover? If yes, then ombre lob is a nice option. It will give you a glamorous look. For a spare volume, side part your hair and you will nail the looks with the utter confidence.
13.) Top Knot Bun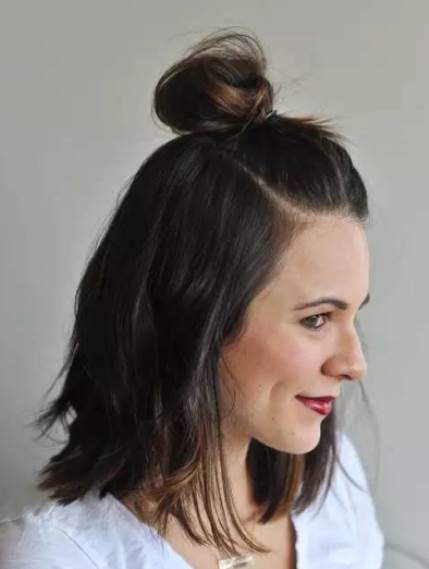 If you ever thought that short hairstyles do not allow hairdos then this hair hairstyle will prove you wrong. A top knot bun can be easily created in short hair. It will give you a messy and modern look that you can flaunt anywhere. Isn't it one of the best hairstyles for short hair!
14.) Three Twisted Buns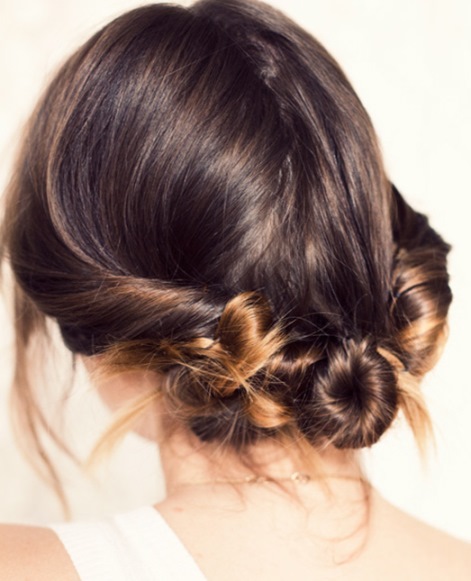 This is another hairdo that can be easily embraced with short hair. The three small, cute buns below the nape area will give you a classy and edgy look.
15.) Volumised Ponytail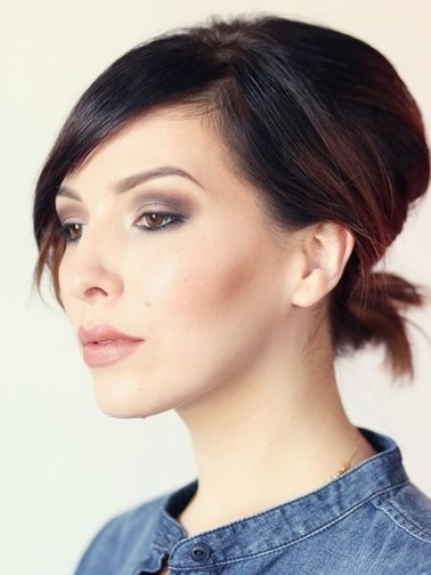 A low ponytail is one of the simplest and sober hairstyles for short hair. It gives a neat and girly look. A short and cute ponytail will earn you many compliments.
16.) Braided Ponytail for Shorter Hair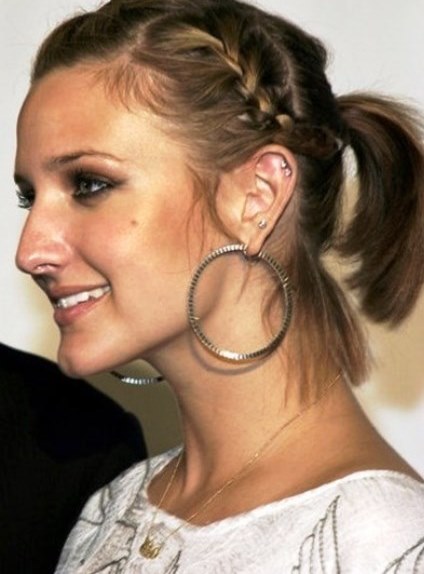 This modern and messy hairdo is one of the classy hairstyles for short hair. The side braid ending into a small ponytail looks so classy.
17.) Vintage Hair Tuck Up does for Short Hair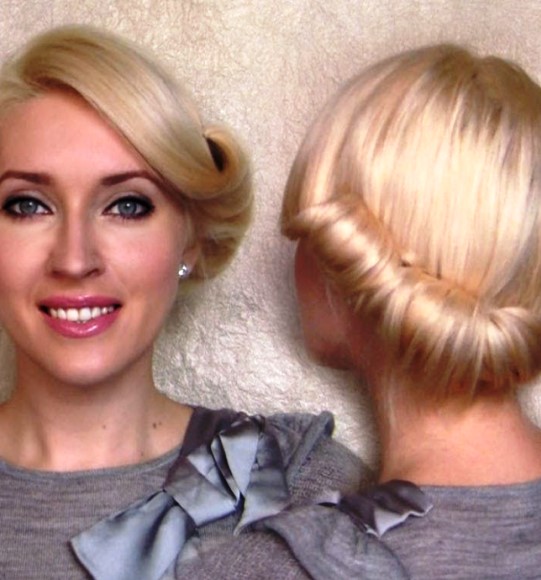 There is no denying that vintage hair tuck updo for short hair has been one of the trendsetting hairstyles for short hair. This retro hairstyle definitely needs a comeback. This hairstyle is perfect for a bridesmaid.
18.) Ponytail Knot Up does for Short Hair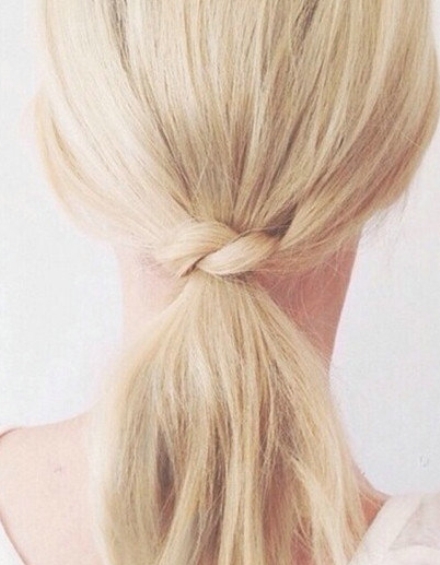 This hairstyle will give a fun twist to your regular ponytail. This sleek and simple ponytail will give you trendy look. It looks so classy and stunning. This ponytail definitely needs a shot.
19.) Crown Braid for Short Hair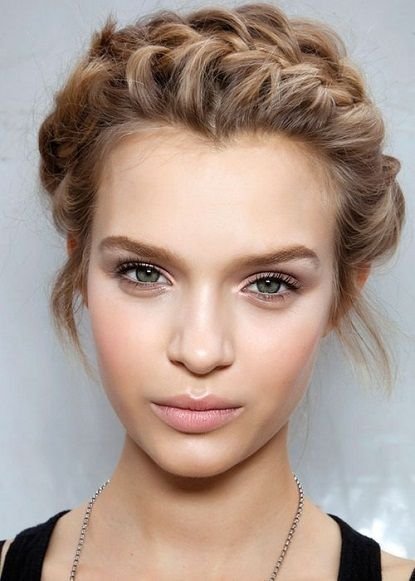 This sober braid is very easy to create and gives you a funky look. It looks so classy and you can carry it anywhere.
20.) Volume French Twist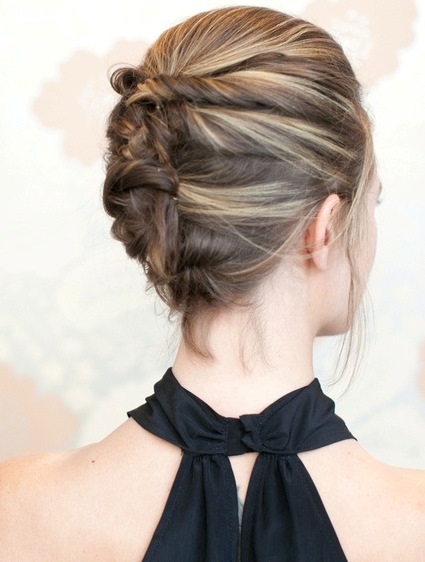 This hairstyle adds volume and height to your looks. It might be difficult to create for regular basis but this is one of the best hairstyles for short hair that can be worn at special events.