Short layered hairstyles are a breeze for summers. These styles give a new look. Short hairstyles specially the ones which involve layers are good to enhance your facial feature. Read more, to know short layered hairstyles to try this season.
List of Short Layered Hairstyles:
1.) Curly Layered Hairstyle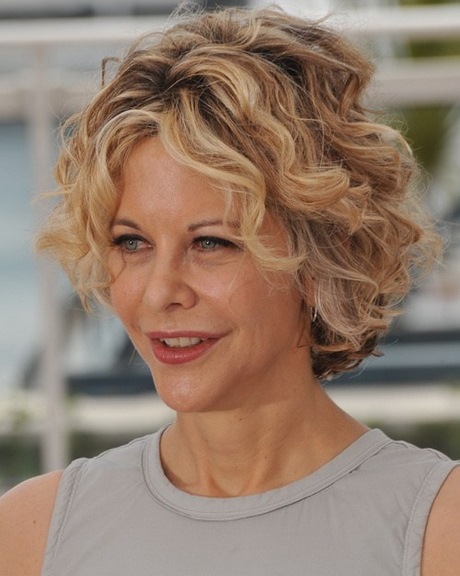 The first style in our list of short layered hairstyles is this natural curly layered hairstyle. This is a great way to flaunt your natural curls. The short curls with messy look so classy and stunning.
2.) Half Undercut Hairstyle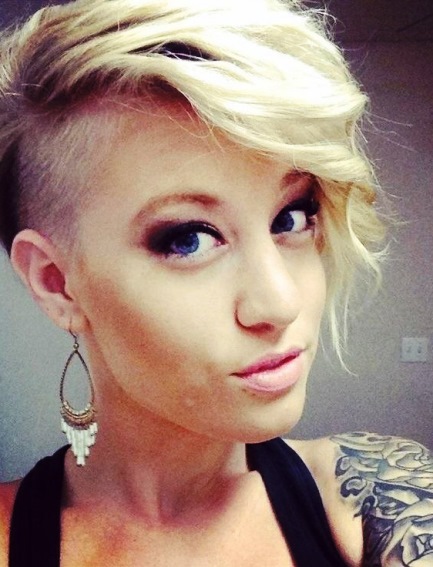 This hairstyle is definitely for all the girls out there who do not shy to explore creative hairstyles. This style will give you a funky look. To take this hairstyle a notch higher gets it blonde.
3.) Sun kissed Bob with Curls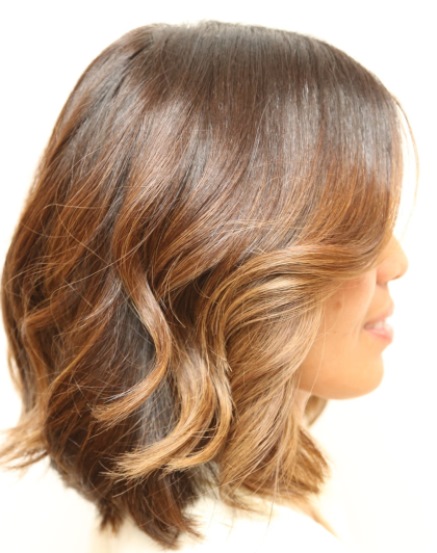 This is a classy variation of the curly layered hairstyle. The light hair color looks so amazing. Summers are best to flaunt light locks. It is definitely one of the best short layered haircuts. Isn't it!
4.) Stacked Layered Bob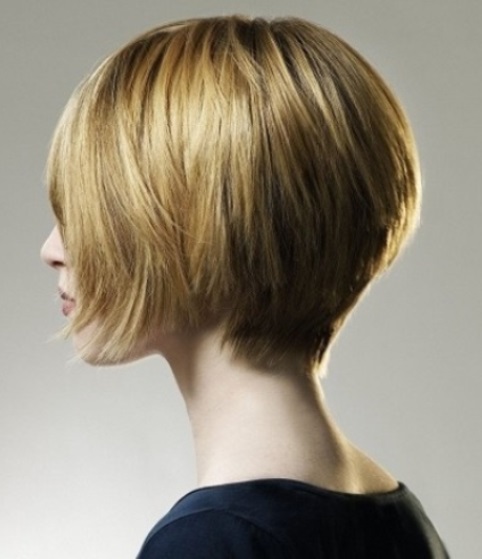 Next style in our list of classy short hairstyles is this cute stacked hairstyle. This style is so sober and simple yet it gives you modern look. It is one of the ideal hairstyles for summers.
5.) Starlet Ringlets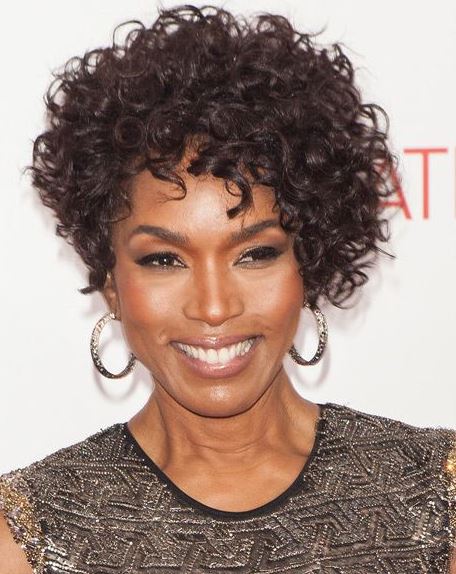 This is one of the creative short layered hairstyles. It will give you a sober appealing look that you can carry.
6.) Short Layers for Thick Hair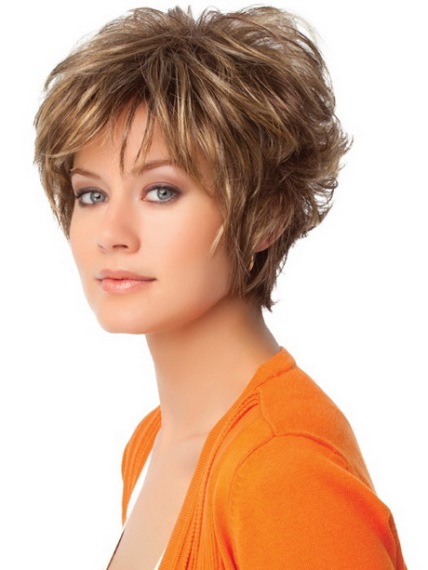 If you have thick locks then this is an ideal style for you. It will maintain the right volume to your hair and enhance the texture of your hair. So do try this hairstyle.
7.) Platinum Layered Bob
If you want to an instant makeover then switch to platinum hair. It will give you classy and decorous look that you will love. This hairstyle with layers will beautifully frame your face and earn you many compliments as well.
8.) Tousled Bob with Layers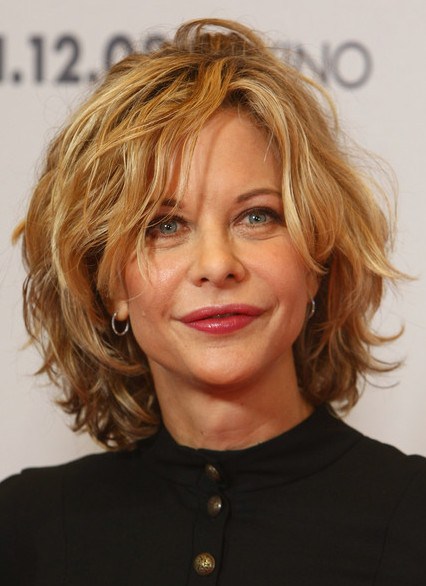 The messy hairstyle is in vogue. It looks so gorgeous. This hairstyle is best for all the occasions. Whether you have to go for a get to gather or pool party you will dazzle with this hairstyle.
9.) Layered Amber Pixie-Bob Cut
This hairstyle is a beautiful blend of two classy haircuts that are bob haircut and pixie haircut. This gorgeous short layered hairstyle with nice hair color is worth trying.
10.) Smooth Waves Layered Bob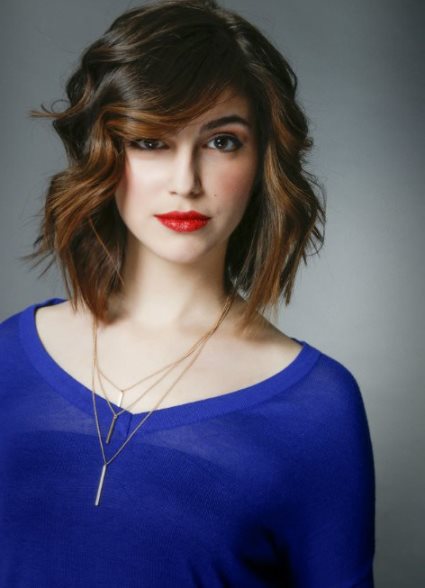 This smooth style will give you a dapper and elegant look. This is the perfect hairstyle for a professional meeting and casual meetings as well.
11.) Short Bob with a Subtle Ombre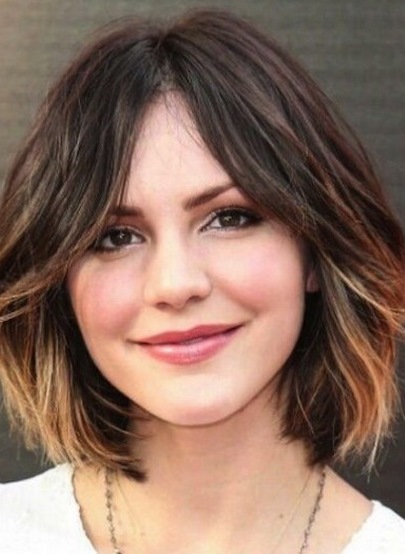 This is one of the elegant short layered hairstyles. It will give you sober look and speaks volumes. This style is best for all the occasions.
12.) Asymmetrical Bob Haircut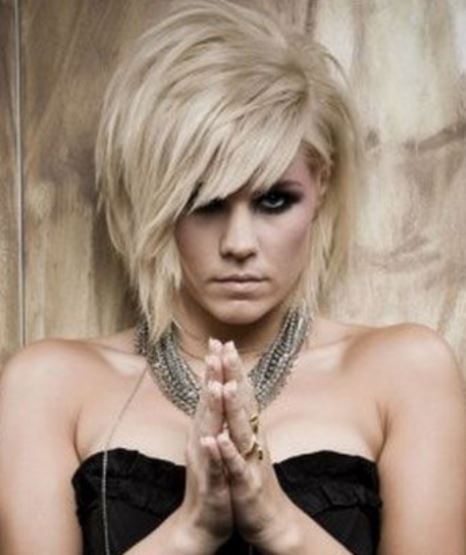 This layered bob hairstyle is sassy and classy as well.  It will give you redefined look. You will definitely love this hairstyle.
13.) Wet Look for Short Layered Hairstyle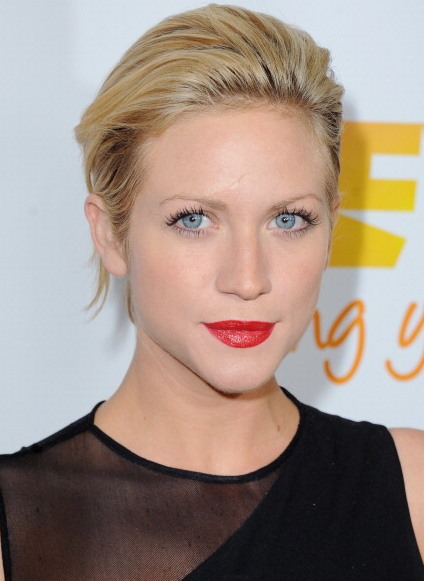 If you want to keep the styling minimum then this hairstyle is apt for you. All you have to apply a nice hair gel that will make your hair look wet all day long and you get a different look without doing much.
14.) Feathered Hairstyle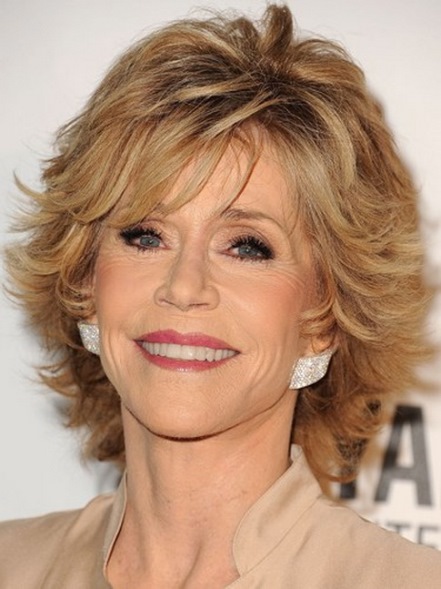 To give your natural layers a funky look goes for a feathered hairstyle. It will add a punk to your look. This modern hairstyle is one of the best short layered hairstyles to try for.
15.) Short Layered Hair with Blunt Bangs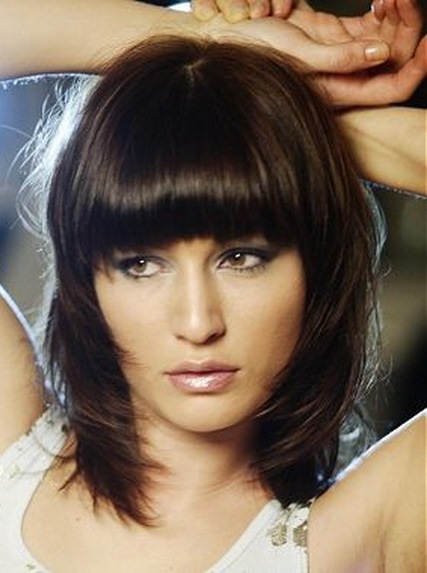 Bangs will frame your face and this short hairstyle will enhance your facial features. It will give you as stunning look and attentions as well.
16.) Side Parted Layered Bob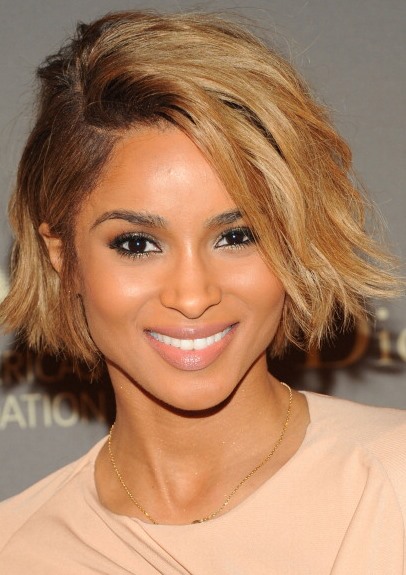 This hairstyle is for summers. It will add a glamorous quotient to your looks without doing much. This sober yet stylish style is one of the best short layered hairstyles of this season.
17.) Short Layered Pixie Hairstyle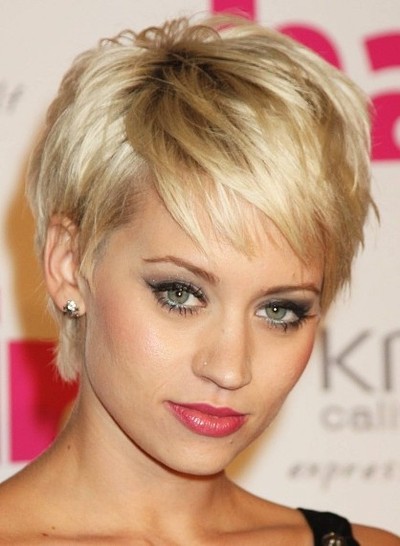 This short pixie hairstyle will give you a fresh and modern look. It best to accentuate the facial features. Do give a shot to this gorgeous hairstyle.
18.) Short Hairstyle with Highlights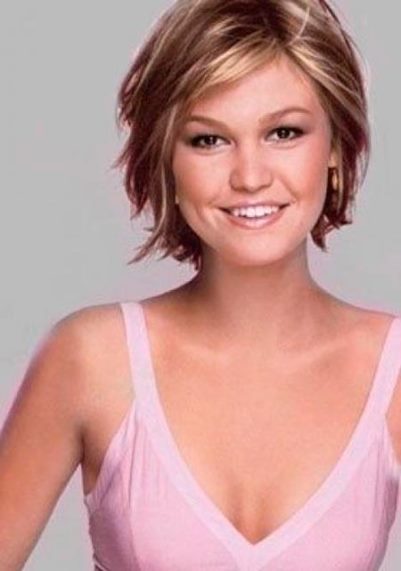 Highlights on short hair take the entire look a notch higher. It adds a hint of glamour. And this hairstyle is no less than other.
19.) Flipped Out Short Hairstyle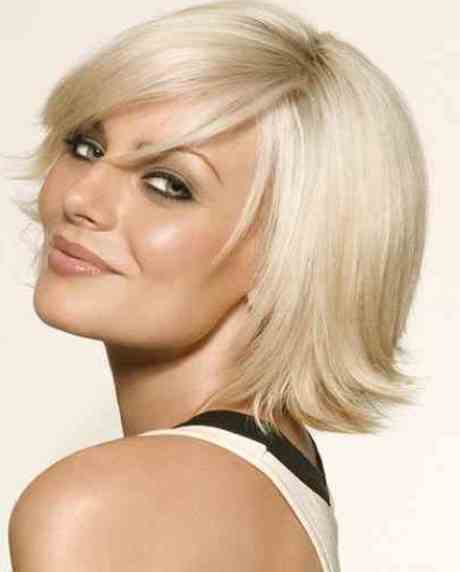 This hairstyle includes side bangs with jaw length flip. It will give you elegant look. This hairstyle is worth to try this season.
20.) Choppy Short Hairstyle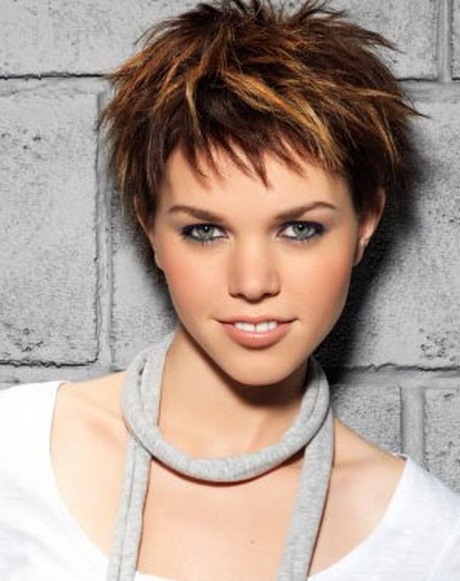 This is one of the unique short layered hairstyles. It will give you a creative and feminine look that you can flaunt everywhere.