Curly wedding hairstyles are quite in these days. All thanks to Grecian hairstyle for gifting us these amazing hairstyles. It has its own charm. A wedding hairstyle has to be different and unique and this is no less than any. Below we have listed some picturesque wedding curly hairstyles that will match your bridal outfit and give you a stunning look that you deserve on your special day.
List of Different Wedding Curly Hairstyles:
1.) Half Up Curly Hairstyle for Wedding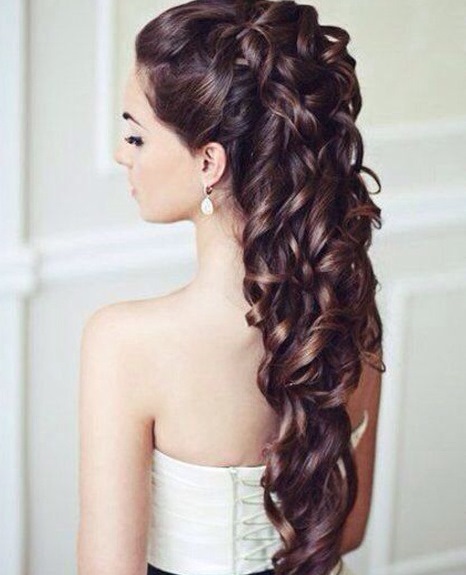 This is one of the classy wedding curly hairstyles. The long polished curls cascading below look amazing. For your wedding, it is a nice style solution. To give it neat look pull the hair into the half up.
2.) Curly Hairstyle with a Bouffant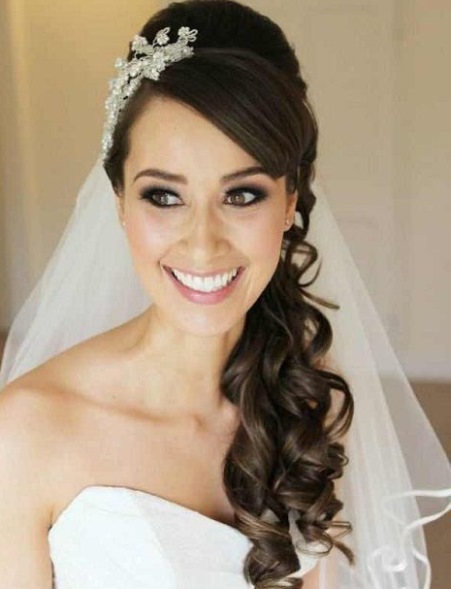 Curly hairstyles with a bouffant are one of the hot picks for the wedding. It gives a niche look. The free flowing curls from the side look amazing. The side hair accessory and the beautiful bride veil will take this look a notch higher.
3.) Messy Curly Bob Hairstyle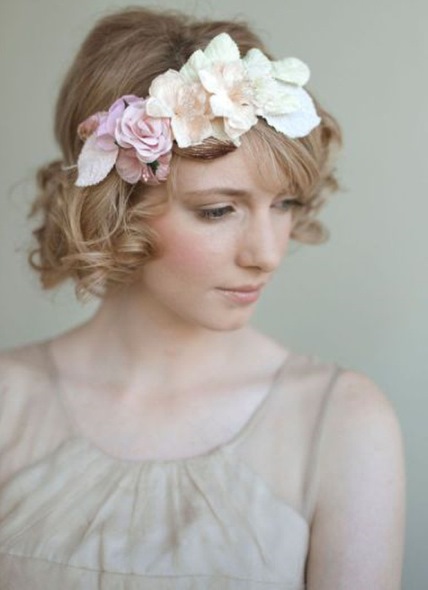 This is one of the natural looking wedding curly hairstyles that are quite in these days. The messy bob looks, mesmerizing and the floral headband adds spare sass to the look.
4.) Vintage Curly Bob with a Birdcage Veil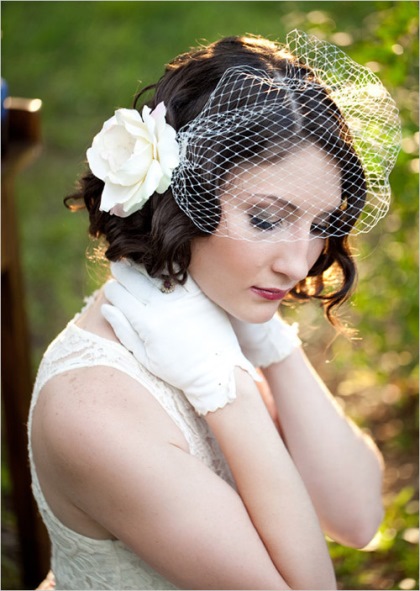 This is another flattering version of the bob haircut. This style is definitely inspired from the veteran divas. The curly bob with natural flower appears delicate and feminine.
5.) Loose Curly Updo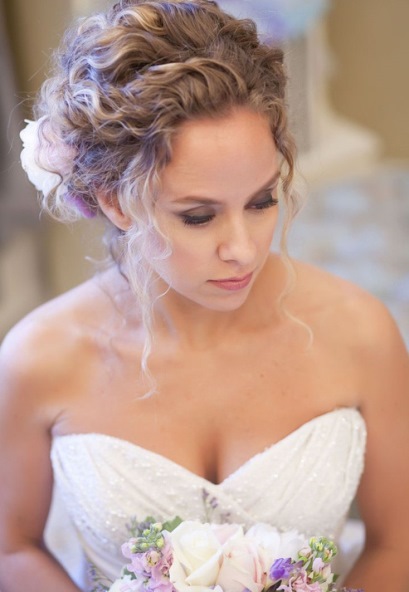 Updos and bride is a traditional duo. It looks so ethnic and modern at the same time. The updo with curly strands flowing on the sides will definitely leave your groom speechless. And, if that is not all go ahead with a white flower pinned on the side.
6.) Glamorous Curly Updo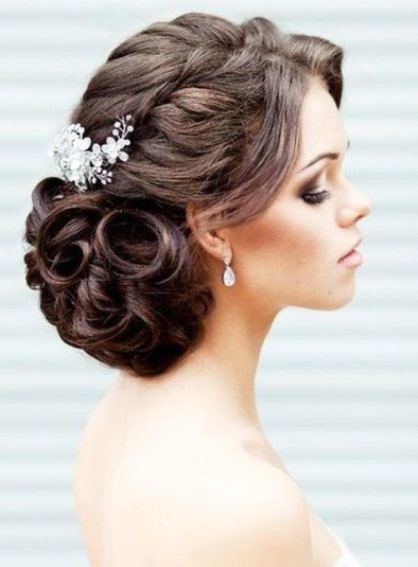 If you want to add a touch of glamor to your bridal look then this is a nice style solution. This intricate updo will definitely earn you many compliments. To make it more interesting place a silver hair accessory matching with your dress on the side.
7.) Curly and Rolled Hairstyle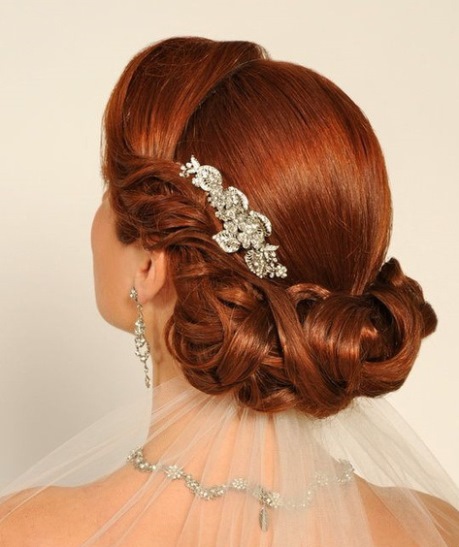 This classic hairdo a nice example of the vintage look. If you have planned a retro wedding, this is the ideal hairstyle for you. You will surely love the polished finish. To take this a notch higher you can pair it with a veil.
8.) Curly Braided Hairstyle for Wedding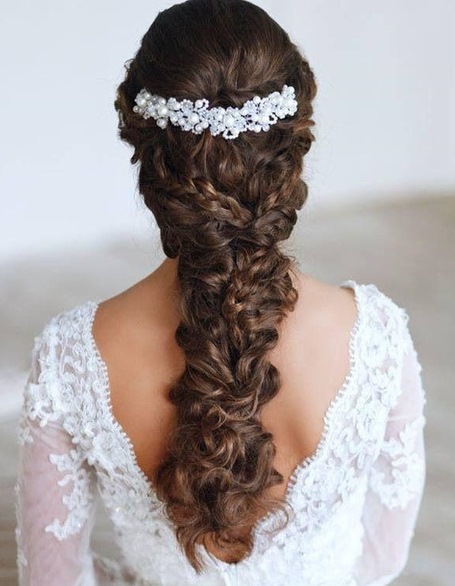 This is one of the nice wedding curly hairstyles. If you are not planning for an updo, it could be a nice alternative for you. The free flowing braided locks look appealing. To add a feminine flair to it, place a hair accessory adorned with the pearls and bead.
9.) Half Up and Half Down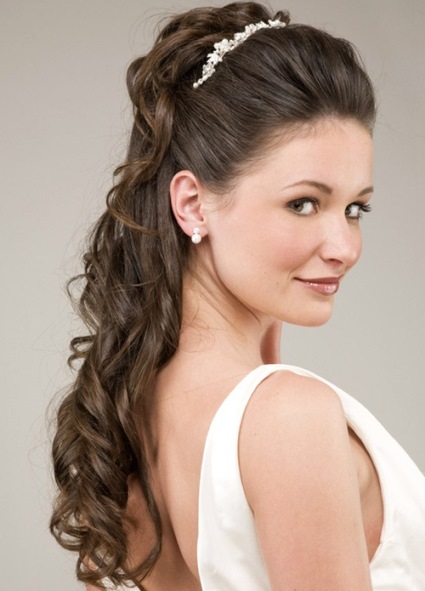 If you haven't zero down between an updo or down do then why don't you explore both the worlds in one style. A light bouffant with a classy hair accessory is a perfect match for this hairstyle.
10.) Curly Pin-Up Hairstyle
This is one of the simple and sophisticated wedding curly hairstyles. This sober hairdo speaks volume. Simply make a short off- centered parting and pin the locks. It will nicely frame your face and draw attention to your gleaming eyes.
11.) Vintage Updo with Polished Finger Waves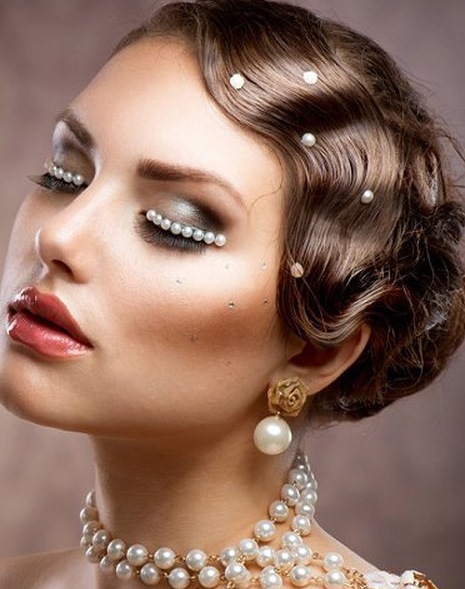 Vintage updo with polished finger waves is a classic example of wedding curly hairstyles. This fancy hairdo will give you a heads turner look. The beads embellished all over make it a win-win look.
12.) Textured Bun with a Flower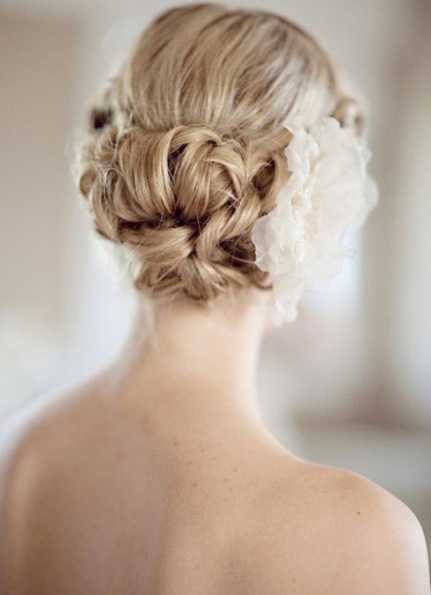 If you are looking for simple and stylish hairstyle then you just found it. This classy hairstyle speaks volume. The piece texture of the bun makes it exclusive and flower adds a natural beauty to the bridal look.
13.) Curly and Edgy Bob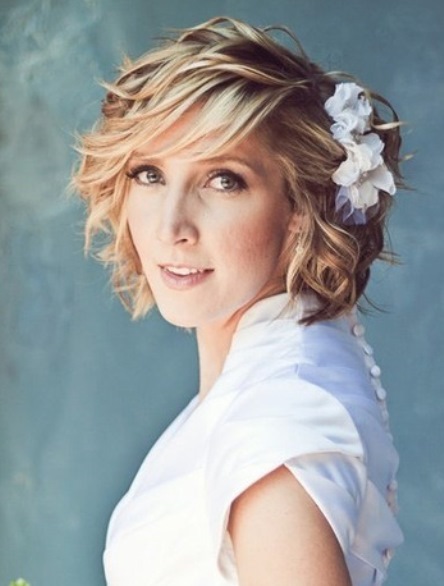 This is definitely one of the edgy short wedding curly hairstyles. The blend of the curls and the rigid flicks gives a flattering look. If that isn't enough then place a white flower on the side to give it an interesting twist.
14.) Curly Short Hair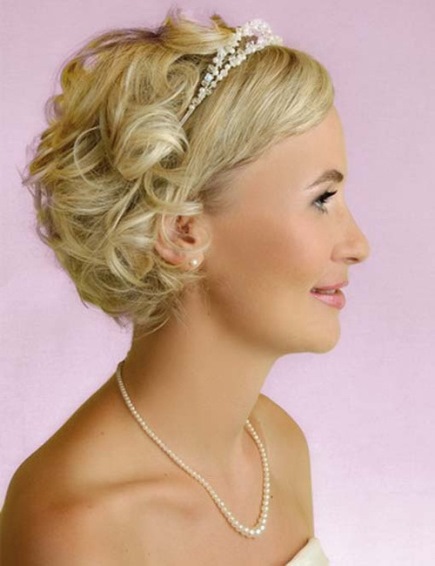 This short curly wedding hairstyle offers a versatile look. It can be styled in the number of the ways. The best and simple way is just to place a nice silver headpiece on the crown.
15.) Braided Hairstyle with Floral Tiara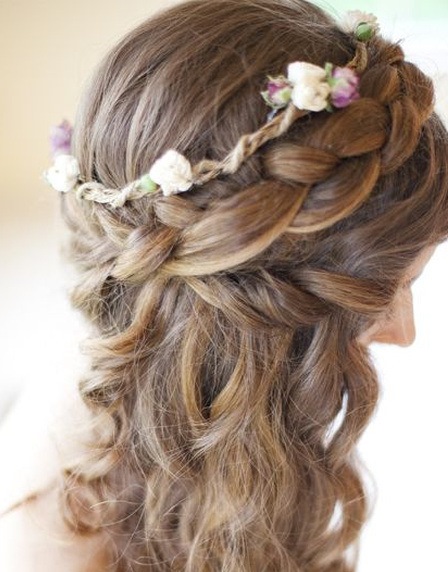 This is one of the perfect wedding curly hairstyles for a Bohemian wedding. The messy strands pulled into a thick and thin braid looks amazing. And, the floral tiara placed on the crown works as an icing on the cake.