Many of you must be wondering what binding hairstyles are actual? It is just another term for the tied hairstyle. Loose and straight hair give a nice look but they could be monotonous at times thus the binding hairstyles comes handy. Plus, it protects your hair from the environmental hazards. Whether you are a college going girl or a mother of two the binding hairstyle is an apt hairstyling solution. Read more, to know classy binding hairstyles for regular or special days.
List of Binding Hairstyles:
1.) French Braid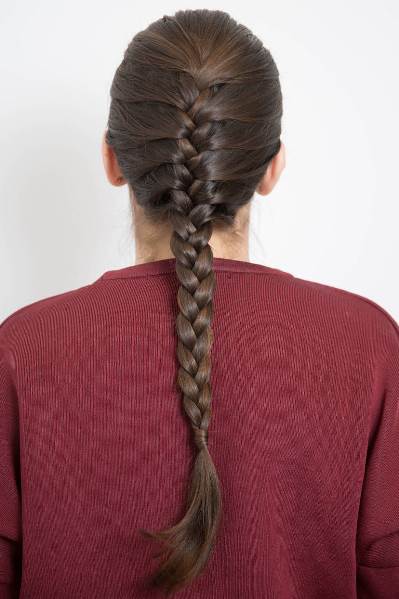 This is one of the classic binding hairstyles. French braid is such a common hairstyle. It is the simplest way to tie your hair. Either you are a college goer or have to run for a meeting, this is a perfect match for you.
2.) Dutch Braid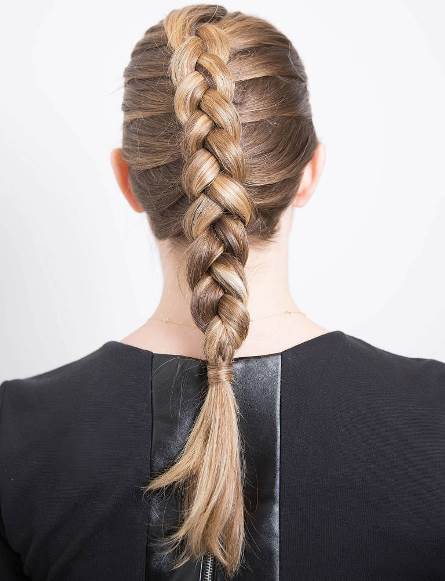 Also known as an inverted French braid, it is one of the fancy binding hairstyles. It is a perfect hairstyle for all types of occasions and events. This gives you a neat look and keeps your hair tied at one place.
3.) Fishtail Braid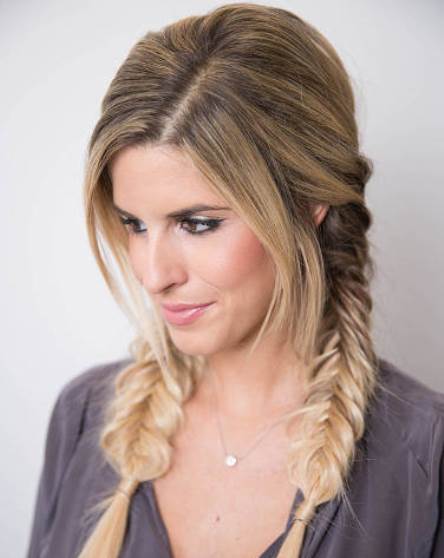 This is another nice binding hairstyle. It is an ideal hairdo for regular wear and special occasions. To give it a messy look pull the pieces. Pair it with your casual outfits, formal outfits or traditional ones, it's up to you in any of the ways this is going to earn you lots of compliments.
4.) Halo Braid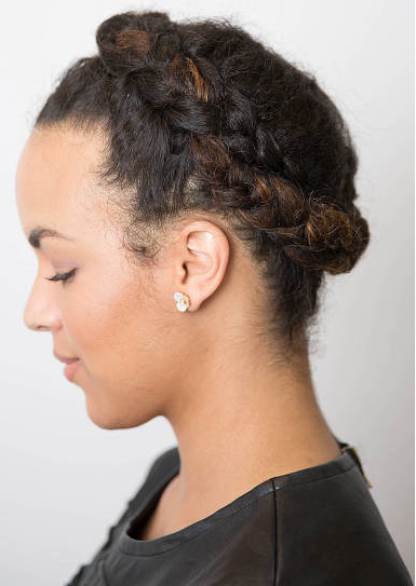 Many of you might not be aware of this mesmerizing hairstyle. It is a braided hairstyle that looks like a tiara all-around the head. This is a nice hairdo and one of the classy binding hairstyles. All you have to do is, braid your hair and wrap the braid around the head.
5.) Braided Bun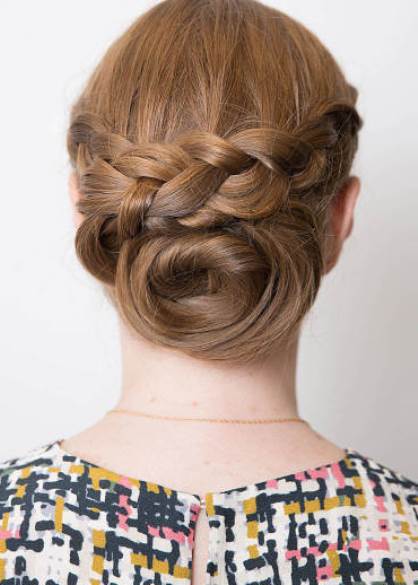 Next, in our list of binding hairstyles is this cute hairdo. Simply braid your hair and pull it into the bun. It will hardly take any time. For special days you can style it in a different way like the one in the above image.
6.) Spiral Braid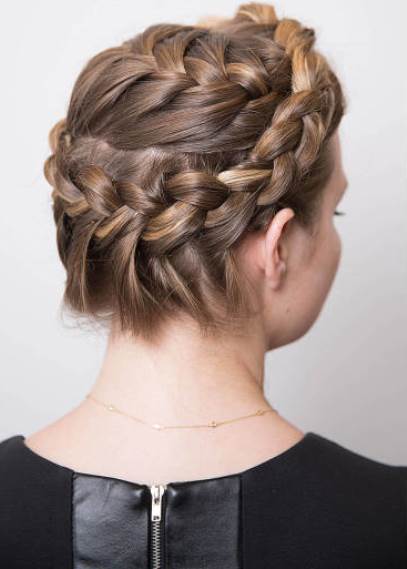 This is a nice combination of the braid and hairdo. Either you are a college goer or have to attend a party, this hairstyle is a perfect match for every occasion. It will definitely score you high.
7.) Fishtail Flower Braid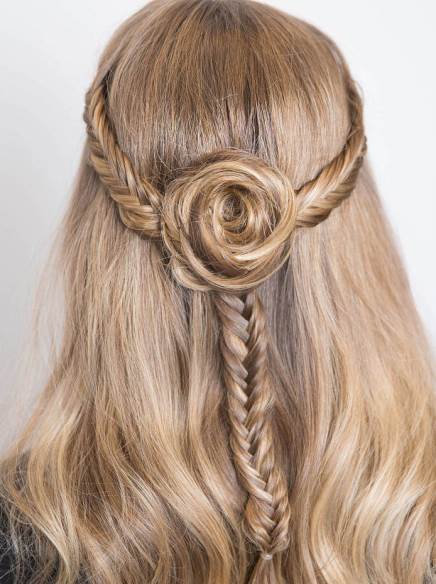 If you are a bridesmaid or have to attend a Bohemian wedding or any other special function then this is a perfect binding hairstyle for you. The flattering fishtail braid with a mesmerizing flower is a perfect for such occasions.
8.) Braided Top Knot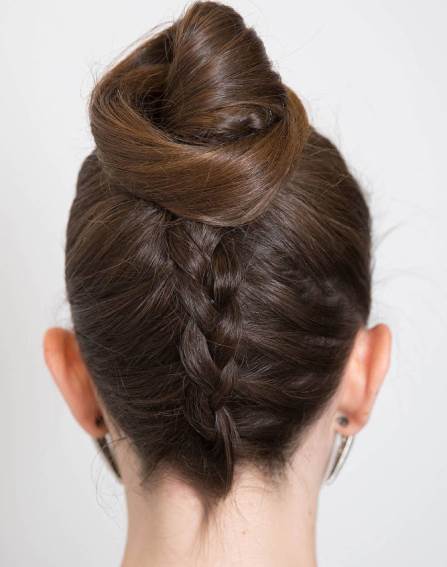 This is definitely one of the sober yet stylish binding hairstyles. It is a nice blend of the braid and top knot. Simply flip your hair, begins the braid from the bottom part and at the end fold it into the top knot. Isn't it so easy?
9.) Chain-link Braid
This is the fancy version of the classic braid. If your workplace is quite conservative then this an ideal hairstyle for you. You can also team this with long gown and western outfits for the function or an event.
10.) Boho Braid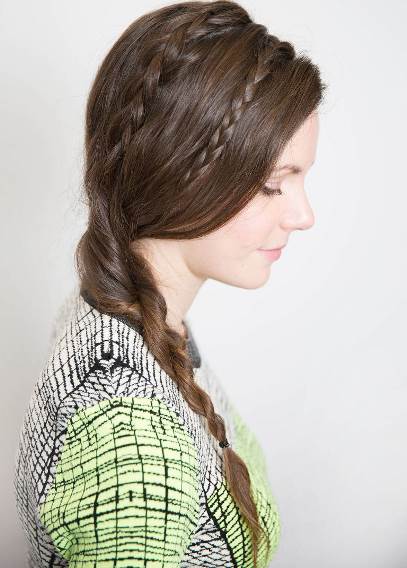 Boho hairstyles are gaining lot of popularity these days. Whether you are brides, maid, a college goer or have to attend any type of function, this hairstyle will definitely complement you. Keep it messy for a classy look.
11.) Updo with Bangs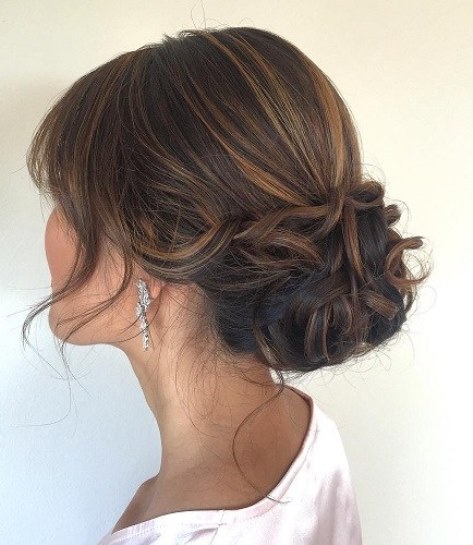 While the bangs will perfectly frame your face and the classy hairdo will bind your hair at one place. All you will need to have is a stock of the bob pins to fix this hairdo.
12.) Ballerina Bun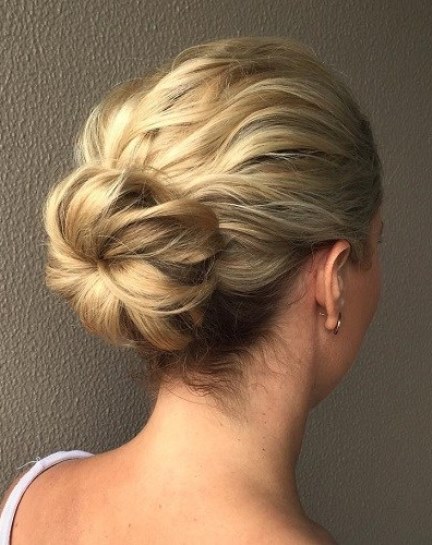 It is your wish whether you want to do it too high or low, in all the aspects it will complement you. To give it a modern touch pull some pieces of the hair. It is a perfect hairstyle for thin hair.
13.) Ribbon Braid Updo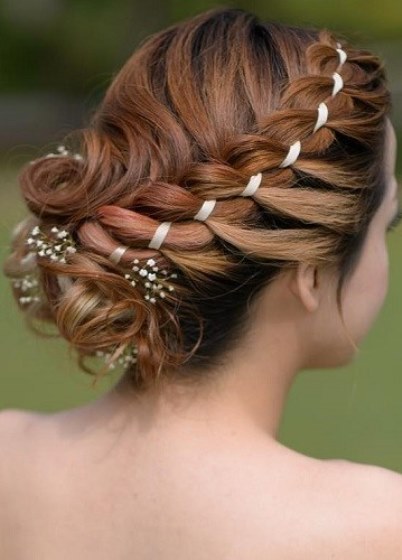 This is one of the ideal binding hairstyles for brides to be. This fancy variation of the braided bun with ribbons and floral headpiece will definitely earn you lots of compliments.
14.) Headband Updo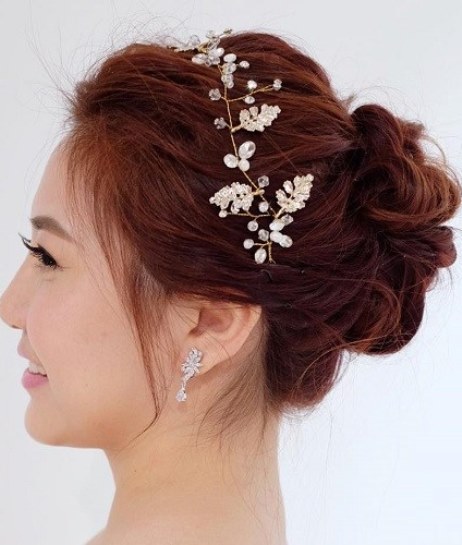 This is another bride's hairstyle. Even a bridesmaid can don this on her best friend's or sister's wedding. To give it modern touch places a nice hair accessory.
15.) Low Updo with Pin Curls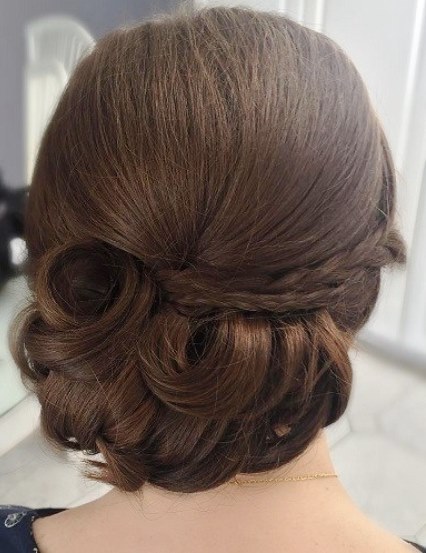 This binding hairdo will give you a polished look. This intricate hairdo is apt for all types of functions and events. Work on the details to get the nice look.