This article is about 20 trendy hairstyles and haircuts for teenage girls. It is very hard for a teenage girl to look improper. This is the time of the life when a girl starts building up her personality. And, trying different looks helps build up self-confidence as self-confidence somewhat a way you carry yourself. When it comes to hairstyles and haircuts, teenage is the best period for the experiment. When you grow up, self-expression gets restricted and you no longer feel like trying different looks. In this article, we bring to you some of the most trendy hairstyles and haircuts for teenage girls. Play with your hair and try all of them.
20 Trendy Hairstyles and Haircuts for Teenage Girls:
1.) Alex's Bob Cut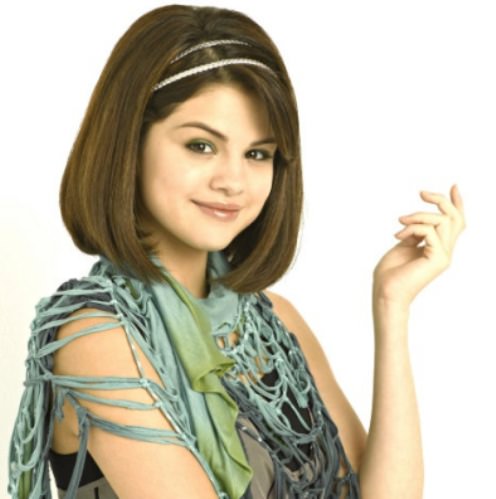 Have you heard of Alex Russo? Selena Gomez got the fame as Alex Russo from a TV series. Her cute haircuts were also among the reason for her popularity. This is one of her best school going looks that you can go for. It makes you appear sweet and simple and thus it is one of the cutest haircuts for teenage girls.
2.) Tiara Braid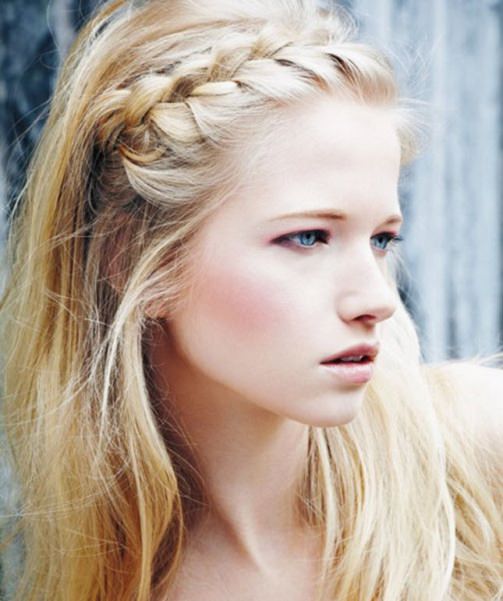 Tiara braid is other cute hairstyles that you can go for. Tiara bread gives you a little princess look and adds the charm to your beauty. You can easily carry this hairstyle to your school.
3.) Sleek and Stylish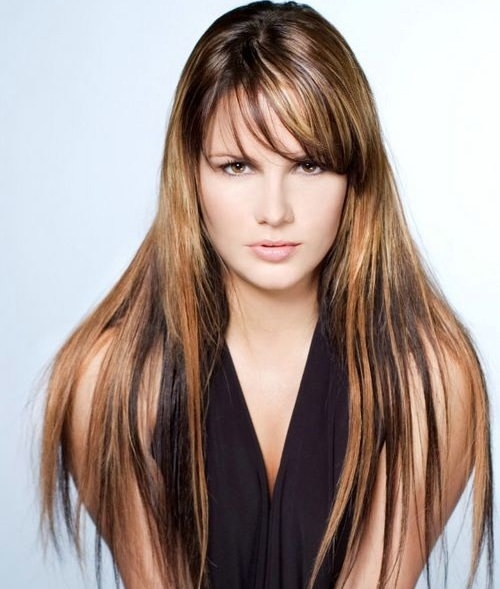 Sleek and stylish is the best way to flaunt your style in school. Straight hair with fringes makes it one of the most ravishing haircuts for teenage girls. If you have long hair then you should try this look for sure.
4.) Weave Bob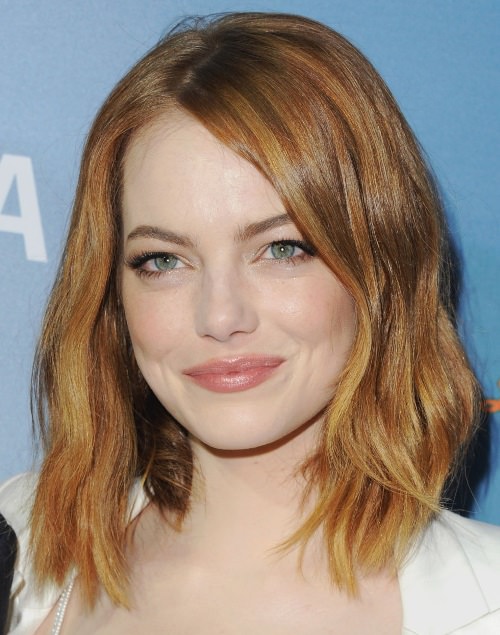 Weave bob is one of the most enchanting haircuts for teenage girls. This style is perfect if you want to give your bob a different look on some days.
5.) Retro Bob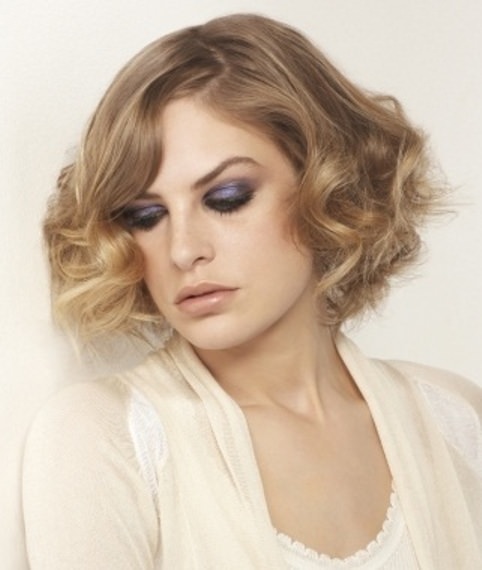 Get the look from the 50s and flaunt among your friends. Retro look takes you back to 50s and thus make you a little different from others. The difference is obviously a positive one and also polishes your sense of style.
6.) Twisted Braid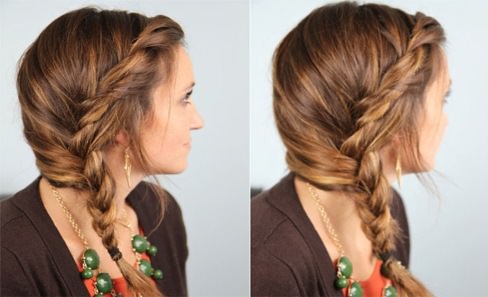 Try this lovely look and be eye-catching among people. This is one of the prettiest hairstyles that you can go for. Twisted braid is simple but still a different and attractive one.
7.) Double Side Braid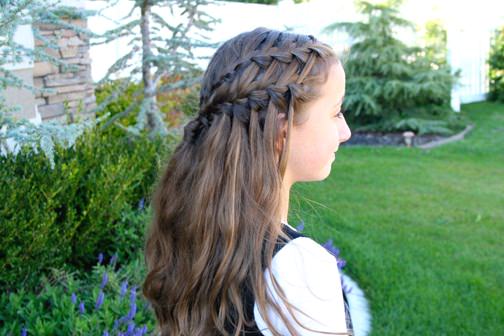 If you want to give yourself a bubbly look then you can try the double side braid. What you have to do if just make two French braids one side and leave you hair untied.
8.) Rapunzel's Braid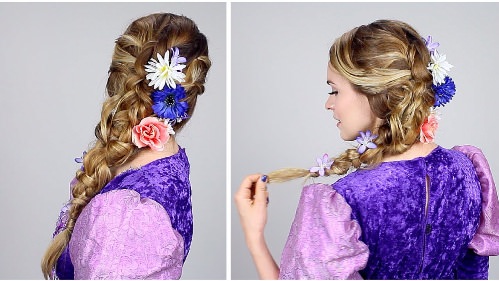 Who doesn't love Rapunzel's hair? Every teenage girl wishes to have hair like Rapunzel. Well, you might not get hair like but you can surely get her look. Just make a long braid and incorporate it with flowers.
9.) Side French Braid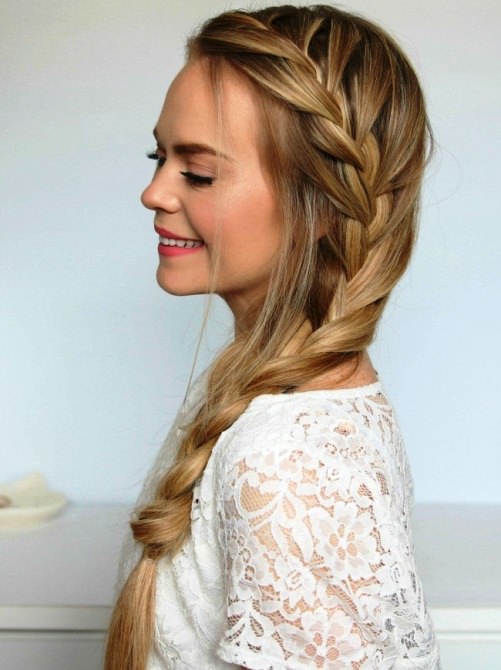 You can also go for side French braid. Side French braid is more attractive than the normal braid and thus helps you have a different look.
10.) French Braid with Fish Tail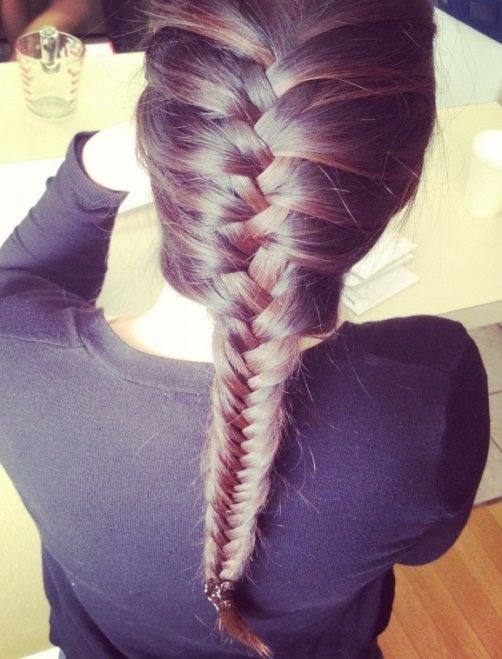 Get a simple and stylish look with this amazing braid. Starting as a French braid, this braid takes a fish tail look in the end.
11.) Fairy V Braid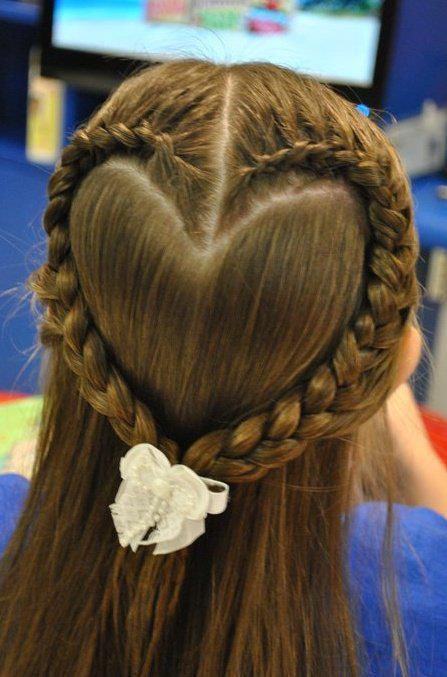 You can also go V braid. V braid gives you a fairy look as most fairies are interpreted with this hairstyle. This style is often used by your favorite characters like Rapunzel and her friends.
12.) Bubble Ponytail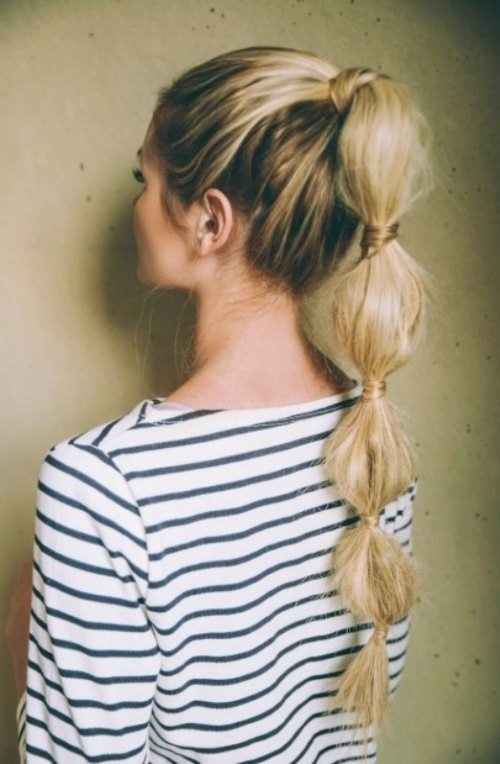 If you cherish and enjoy your simplicity then give yourself a bubbly look with a ponytail. The pony is different from others as unique bubbles are added to it.
13.) French Braids with a Ponytail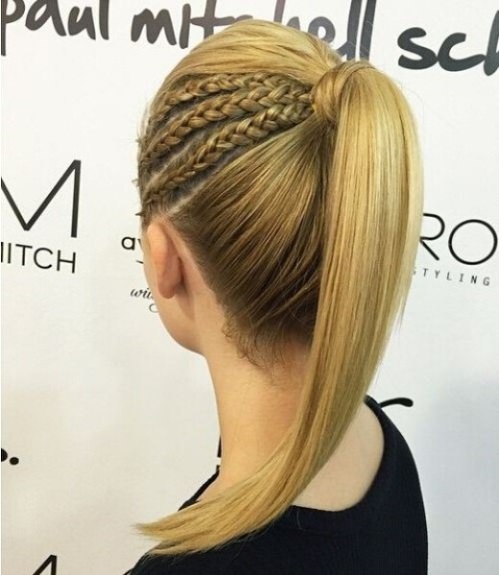 This is really a cute and attractive way to portray your style. This style is perfect if you are a sports person. With this hairstyle, you can simply be attractive and stylish at your tennis practice or at your badminton match.
14.) Ombre Bob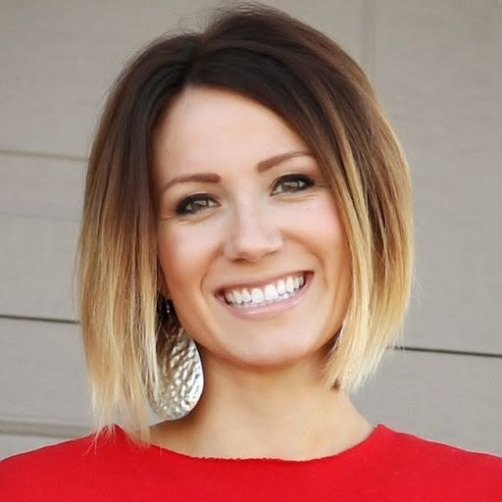 This is one of the funkiest haircuts for a teenage girl. Get a bob cut and try ombre. You can go for the color of your choice.
15.) Try Some Funky Colors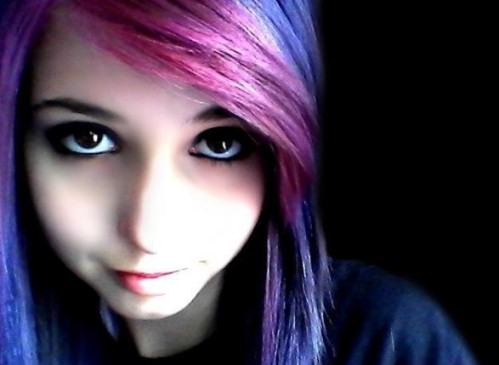 You can also go for some cool and funky colors. Teenage is the age when you can play with different colors. You can try different cool and funky colors to your hair as well. This is the best way to bring out the bold side of yours.
16.) Chic Look
If you have to attend some ceremony and you want to get a chic and elegant look then you can go for this hairstyle. This is not only chic but is stylish as well.
17.) Short Hair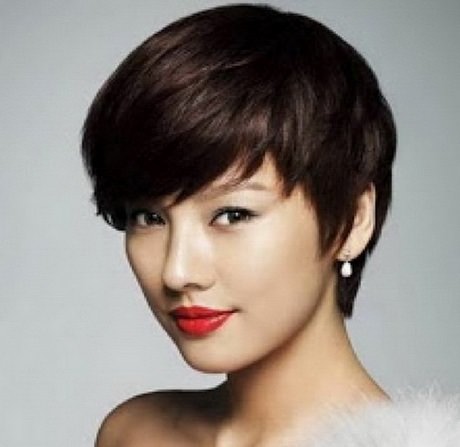 This is one of the sweetest haircuts for teenage girls. You should definitely try this look during this age. It makes you look more bubbly and cute.
18.) Simple and Straight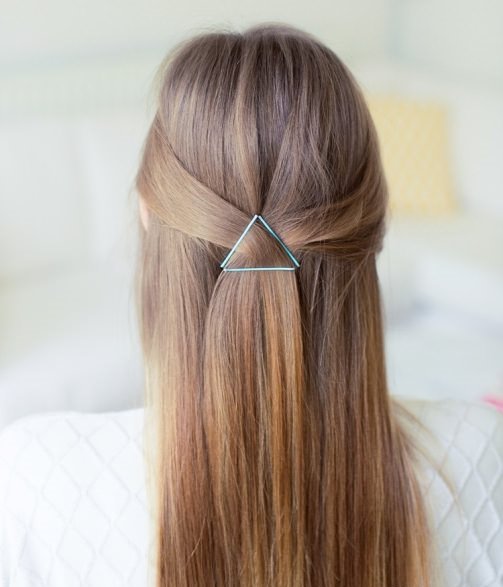 If you want to keep it simple then the most stylish way is to straighten your hair. This style is simple and attractive on the same hand.
19.) Curl them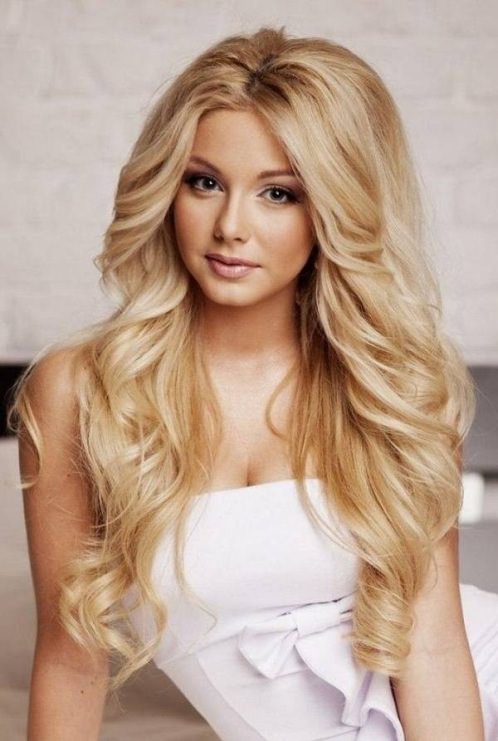 You can also get them curled to be a little different. Curling you hair makes them more voluminous and fluffy. Also, this style makes you appear more charming and enchanting.
20.) Beautiful Layers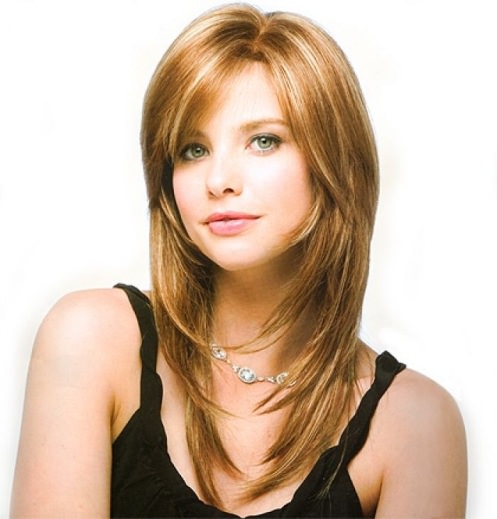 This is one of a gorgeous haircuts for teenage girls. Long layers are always beautiful and make you look more ravishing and stunning.