Pin up hairstyle has been in the trend from the classic era. It represents vintage and retro hairstyles. It is an epitome of the veteran beauties. This hairstyle can be don on every hair length, from short, shoulder-grazing to long hair. Plus, you will get to experiment a variety of hairstyles with a pop of vibrant color that is perfect for the modern day. Read more, to know  15 classy pin up hairstyles.
List of Pin up Hairstyles:
1.) Elegant Updo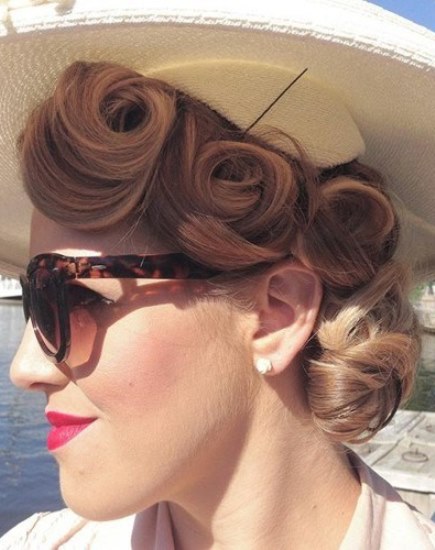 This is glamorous yet an elegant updo, perfect hairstyle for the medium to long hair length. This intricate hairstyle will grab you many eyeballs. So do give this a shot.
2.) Classic Pin Up Hairstyle
This is a nice example of the classy pin up hairstyles. This hairdo will add a glow to your looks. It is a perfect hair look for the special events and night parties.
3.) Pompadour and Pony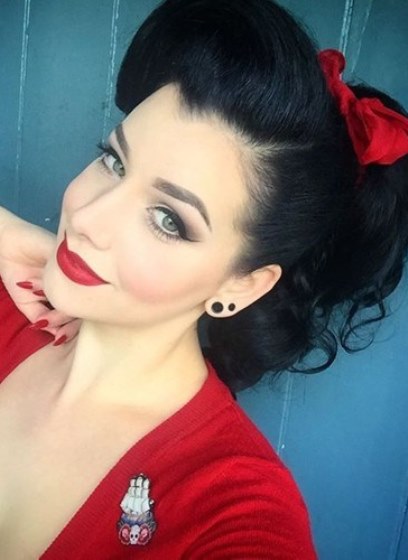 This is a perfect hairstyle for all hair colors. Simply flip your hair at the back. The pompadour will add height to the hairstyle and pull rest of the hair into a wavy ponytail and compliment this look with the classy bow accessory.
4.) Curly Diva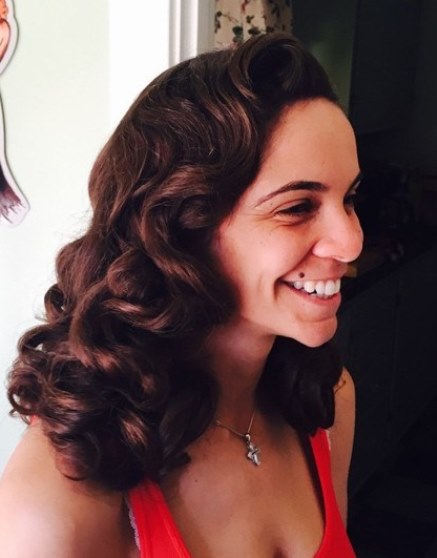 This hairstyle is way classier than the simple pin up hairstyles. This simple curly medium length hairstyle speaks volume. It is low on maintenance and perfect for all types of the occasions.
5.) Wavy Starlet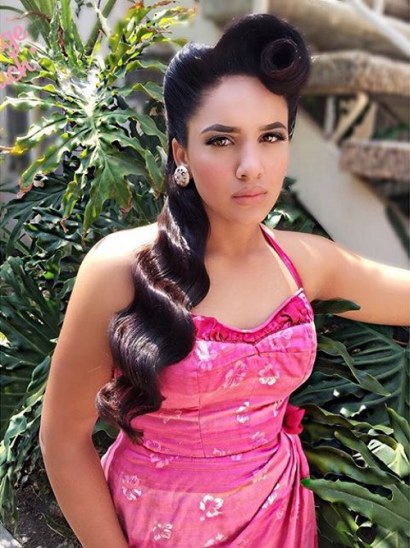 This hairstyle is quite inspired from the retro hairstyles. The locks rolled outside with cascading waves looks ultra-glamorous. Just wear a vibrant dress and chunky accessories and you are ready for the event.
6.) Roll on Updo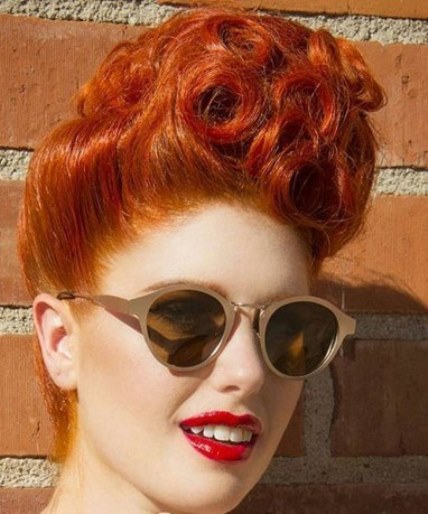 This is one of the classy pin up hairstyles. This hairstyle is all about the ravishing red hue and rolls. Create your own style statement with this hairstyle. Pin the rolls nicely otherwise they will fall on your face.
7.) Wrapped with a Headscarf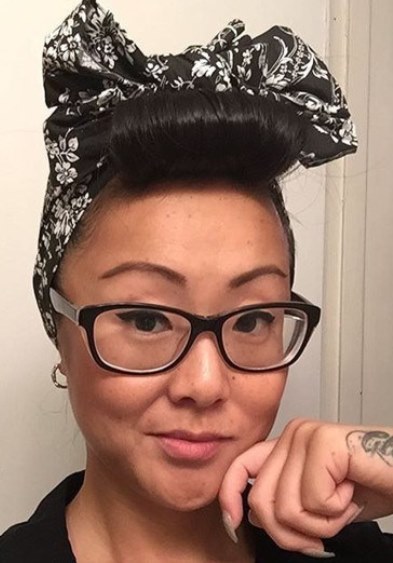 If you seriously don't have time to style your hair then just take a head scarf and wrap it like a bow and just curl your hair on the front. This is one of the easy to do pin up hairstyles for daily wear.
8.) High Pompadour with Hairdo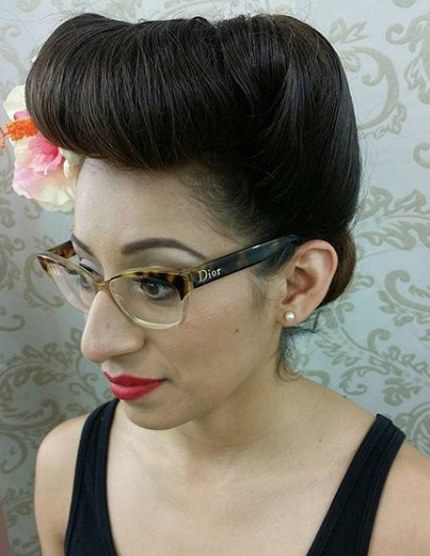 This is one of the intricate pin up hairstyles. It's worth to try your hands. This is a perfect hairstyle for all the types of events and occasions. Pair it up with the nice floral dress and you will definitely dazzle the day. And yes, you can also pin up a flower to give it a nice look.
9.) Victory Rolls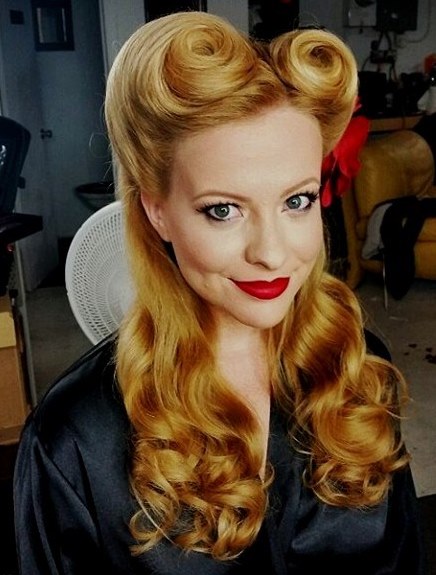 This is one of the most popular retro hairstyles. It adds a vintage vibe to the looks. The hair color and the hairstyle totally compliment each other.
10.) Pin up Curls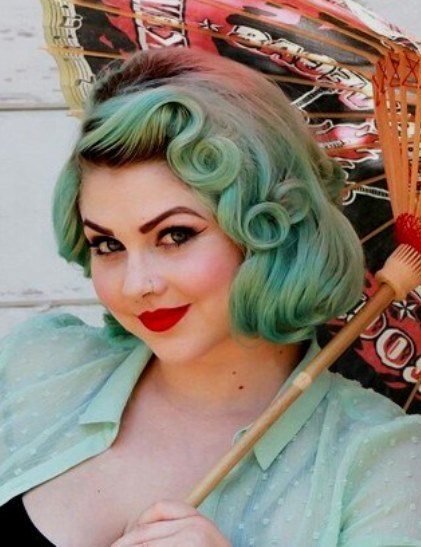 This hairstyle is all about color variations and the colors. The pop of vibrant colors gives it a scintillating look and the curls are like icing on the cherry. This is definitely one of the vibrant pin up hairstyles. Isn't it?
11.) Back V- Rolls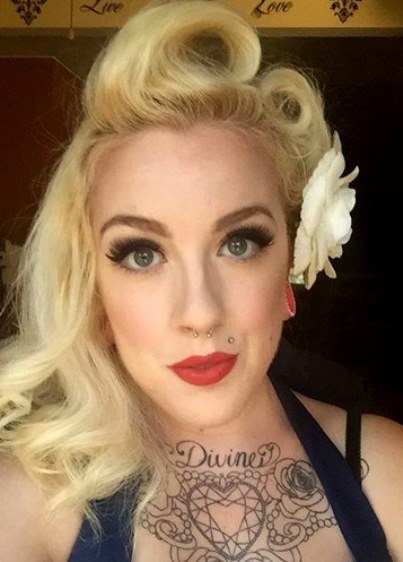 This is a nice blonde ombre hair color ideas with rolls on the top. To make it impactful you can place a floral head pin on the side. It is an apt version of the victory rolls for the beginners.
12.) Loose Curls for Long Hair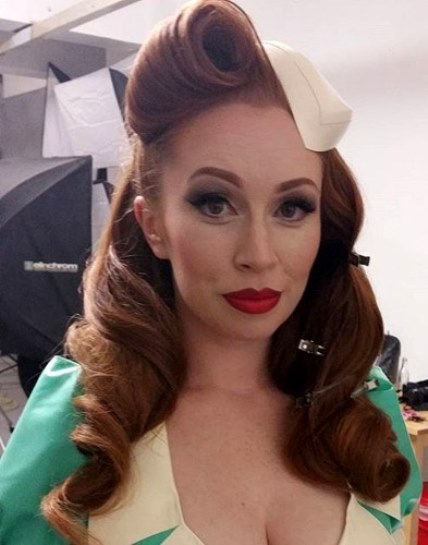 This hairstyle is too inspired from the vintage hairstyle. The loose curls add sheen to the looks and the roll on the top perfectly matches the style.
13.) Donut Do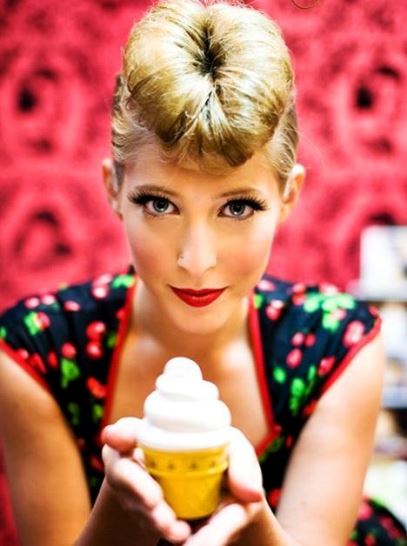 Who does not like donuts? This hairstyle looks like a donut. It is a perfect hairstyle for blonde hair. This enormous roll will definitely earn you lots of compliments.
14.) Rolls for Short Haircut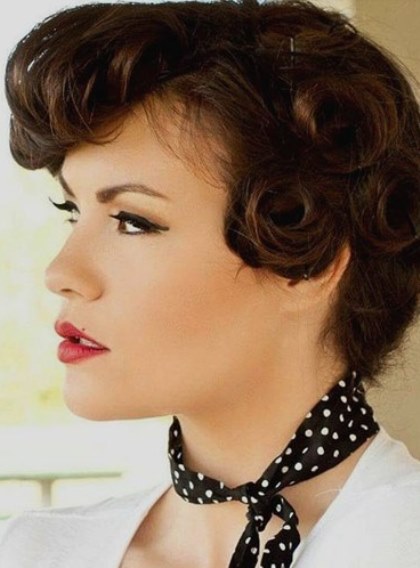 This is flawless hairstyles for the short haircut. Just roll your hair and pin them nicely. This hairstyle is a show stealer. It will definitely grab you many eyeballs, all for the good reason.
15.) Retro Curls with Vibrant Color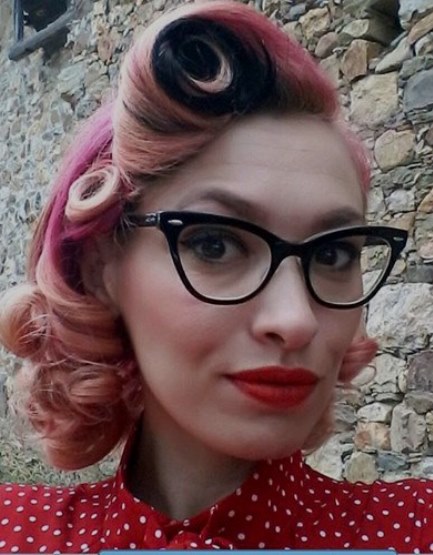 This hairstyle too is perfect for the short haircuts. The pop of vibrant curl add life to the look and will give you an instant makeover.