Argan oil is a great moisturizer. It is packed with the goodness of the oil and Vitamin E that hydrates the hair and removes the dryness. In fact, it can be used as a solution for many hair problems. The best thing about argan oil is that it is so light. Moreover, it has fatty acids like linoleic acid and omega 6 fatty acids. It moisturizes your perfectly, thus it is a good treatment for color treated, damaged and aging hair. Read more, to know benefits and ways to use argan oil for hair.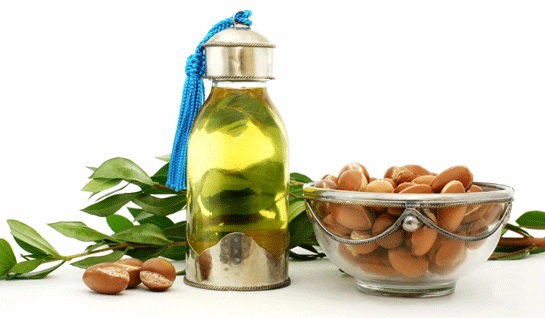 Ways to Use Argan Oil for Hair:
1.) Argan Oil as a Hair Protectant
Argan oil protects hair from the damage caused by the styling tools and products, therefore, it can be used as a heat protectant before styling the hair. It is natural and does not contain chemicals like most of the heat protectant products have. It adds instant shine to your and makes them lustrous. Moreover, it improves the texture of your hair and minimizes the frizziness. Before styling your hair take few drops of argan oil in your palm run it and apply it through the length of your hair. It will protect your hair all day long.
2.) Use Argan Oil to Soften the Hair Follicles and Shafts
Now you need to go for hair spa and apply various hair products that promise to give you soft hair but ruin them instead. Substitute your hair products with natural argan oil. The regular application of argan oil will give you soft hair shafts and follicles. Just massage a few drops of argan oil into your scalp. Leave it on overnight and rinse it next day.
3.) Use Argan Oil with Your Shampoo and Conditioner
If you want spare results from argan oil then you can use argan oil for hair along your shampoo and conditioner. By doing so, you will get extra nourishment and all the essentials nutrients that maintain the health of the hair. Mix a few drops of argan oil with your conditioner or shampoo and apply them as do. For effective results do this 2 times a week at least.
4.) As a Leave-on-Conditioner
Use argan oil for hair as a leave-on-conditioner also. Leave-on-conditioners are different from the regular conditioners. After applying leave-on conditioners you need not to rinse your hair. After washing your hair apply a few drops of argan oil through the length of your hair and then comb your hair. It will detangle your hair and will protect your hair from the dust and pollution. Since the oil is not thick like other oil, therefore, your hair will not become sticky in fact they will easy to manage and style.
5.) Argan Oil as Deep Hair Conditioner
When it comes to treating lifeless hair we all prefer a hair spa. But have you ever thought about the chemicals infused in your hair in the entire process of hair spa. The products used during the hair spa will give you temporary results. On the other hand argan oil does not contain any chemicals and give you long-lasting results. It will give life to your lifeless hair and make them nourished. All you have to do is warm massage hot argan oil into your scalp and apply through the length of your hair. It will treat the damaged and dry hair and make them shiny, soft and hydrated.
6.) Argan Oil to Treat Dry Scalp
Use argan oil to treat dry scalp. It is a good moisturizer thus it moisturizes your scalp and treats the dryness. It will nourish the dry scalp bid adieu to dryness and flakiness. For this purpose apply argan oil directly onto the scalp. For best results massage your scalp with hot argan oil. Or simply take a generous amount of argan oil into your palm and rub it between both the palms and massage it into your scalp in the circular motion. For massage use your fingers instead of palms. After applying the argan oil on the scalp and to your hair cover it with a shower cap. Leave it on for an hour or night before shampoo. It will also help you to get rid of dandruff as well.
7.) Argan Oil for Hair Growth
Almost every girl wants to have long hair. However, it is not possible in a just single day or night. But yes, argan oil can help you to get long hair. It promotes hair growth and gives you long, lustrous and healthy hair. It helps in cell regeneration which eventually supports hair growth. For this apply argan oil on hair and scalp at least once in a week. With a course of time, you will notice that your hair has become, thick, strong, shiny and long.
8.) To Prevent Split Ends
Use argan oil for hair to prevent split ends. Dust, pollution and use of too much chemicals lead split ends that does not let your hair grow. The best way to prevent split ends is to apply a few drops argan oil onto the ends of the hair regularly. It only prevents the split ends so make sure before using it you trim your split ends. With the regular application, you will get beautiful and luscious hair.
9.) To Tame Frizzy Hair
Like other oils, argan oil is not thick in fact it is so light weight that you can apply it on your hair and won't seem like you have applied anything. It will tame down the frizzy hair and settle down the baby hair which keeps on popping up. Before styling, your hair apply argan oil thoroughly on your hair. After it, it's your choice to leave them loose or to tie them. In any way, you won't have a bad hair day.
10.) To Treat Hair Fall
To treat the hair fall it is best to use argan oil for hair along other oil such as coconut oil or olive oil. It will provide extra nourishment to your hair and make them strong and healthy. For this purpose, take some coconut oil of olive oil and add a few drops of argan oil into it. Warm this solution for a while and apply it thoroughly on your hair. Leave it on for a few hours before the shampoo.