If you consider yourself daring and bold enough to take the world by storm with your crazy hairstyles then you are at the correct page. This article is for all the fashionistas who dare to stand out from the crowd with their unique styling sense and that too with utter comfort. Read more, to know funky hairstyles for girls.
List of Funky Hairstyles for Girls:
1.) Flying Ponytail Braid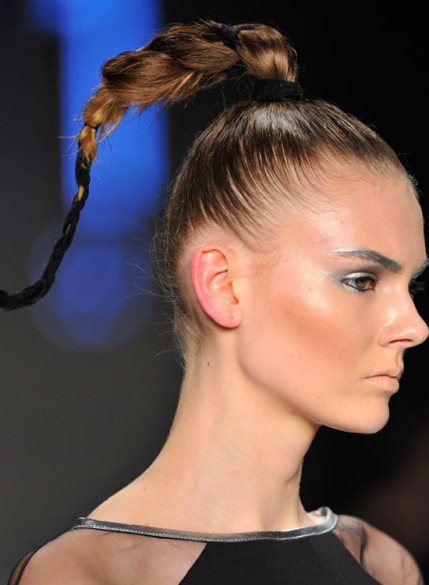 Doesn't it seem so crazy? Yes, it is. The flying ponytail braid looks funky and exquisite as well. This hairstyle will definitely grab you loads of eyeballs. This unusual braid surely needs one try.
2.) High Colorful Ponytail
Ponytails are one of the girls favorite and easy to do hairstyles. To make it funky you can get your hair multi-colored. The high colorful ponytail will add sass to your looks and stand you out from the crowd.
3.) Bold Spikes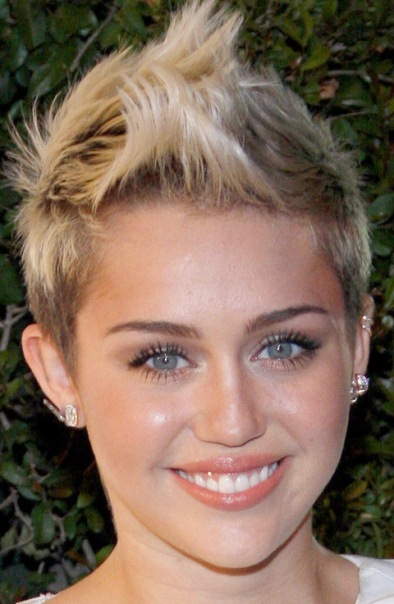 This hairstyle is definitely one of the funky hairstyles for girls and ladies. It will give you bold look like Miley Cirus in this picture. To make it interesting get your both the sides shaved and cover the rest of the area with bold colored spikes.
4.) Half-n-Half Bob with Double Buns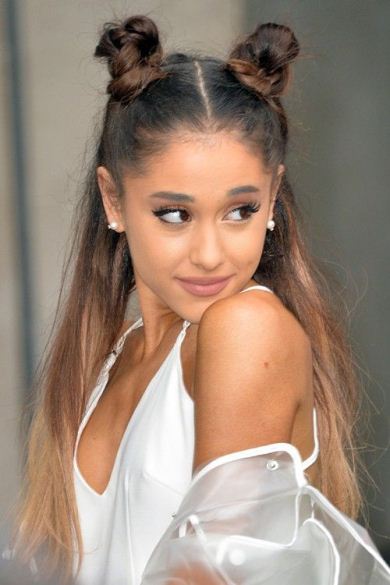 Nothing can be funky than this bold shoulder length bob hairstyle. The pigtail bun just makes it more interesting. To take this look a notch higher go for blonde hair.
5.) Sparkling Ombre Waves
With this hairstyle, you will look sizzling and surely earn many accolades. This unusual and funky hairstyle is worth trying for different yet stylish looks.
6.) Long Wavy Dreadlocks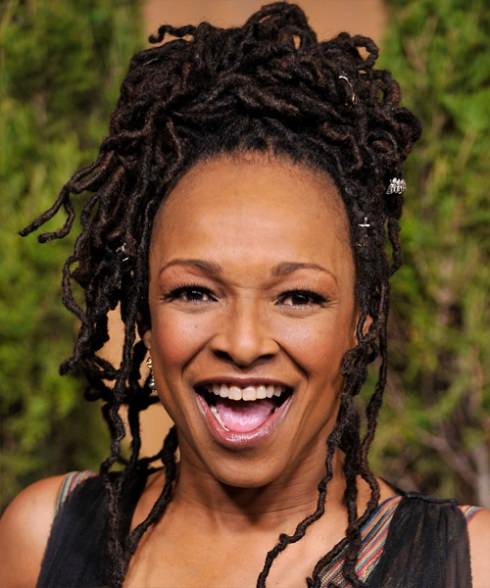 Dreadlocks in any way look distinctive. To add a sass in it get them soft curled and if you have naturally wavy hair then nothing can be funky than this hairstyle.
7.) Asymmetric Haircut with Blue Streaks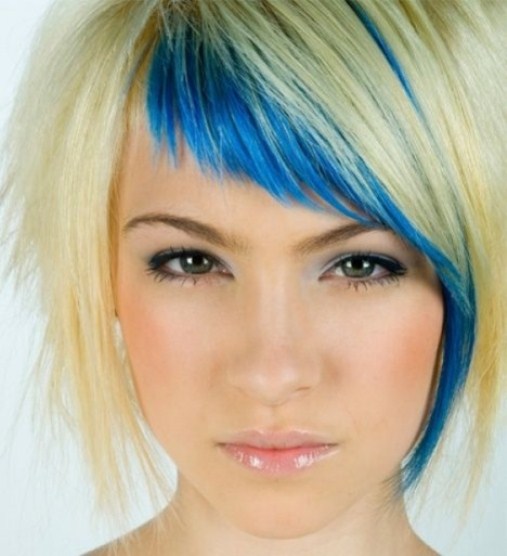 This bold hairstyle will definitely grab the attention of all the fashion fiestas. This classy haircut will be spruced up with this blue color and you will look stunning.
8.) Pink Asymmetric Bob with Fringes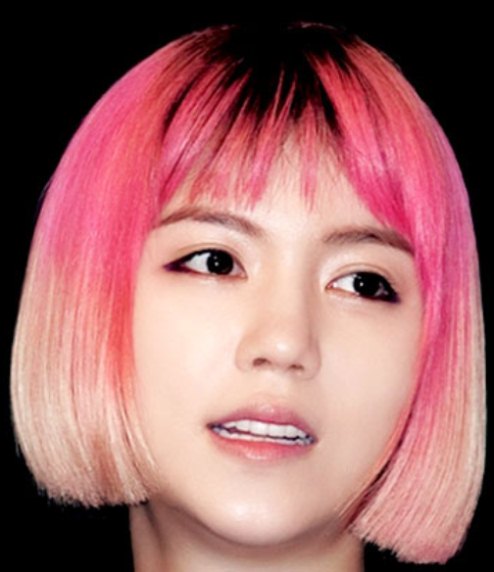 Most of the girls like the pink color but few dare to get their hair colored pink. Only bold girls can think of it. Pink asymmetric bob with fringes is definitely one of the bold and funky hairstyles for girls.
9.) Mohawk Haircut with Spare Volume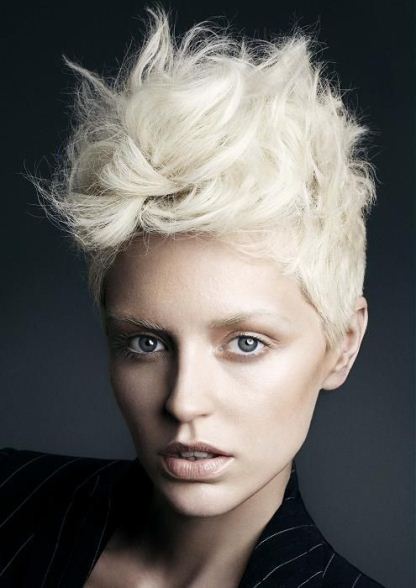 This mohawk haircut is significantly different from the other similar hairstyles. The beauty of this hairstyle is its volume, add as much as the volume you can add in this hairstyle and you will rock the look. Isn't it one of the funky hairstyles for girls?
10.) Reverse Mohawk Dreadlocks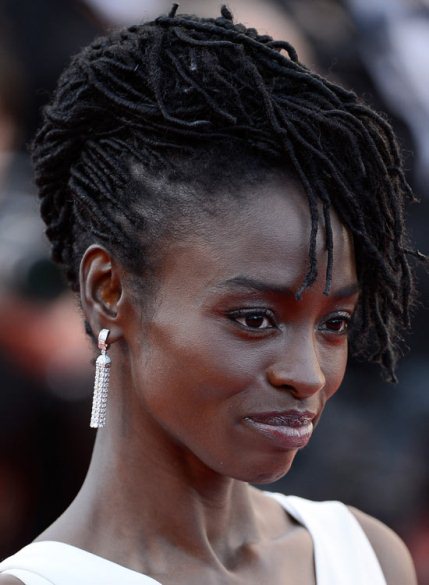 Mohawk hairstyle is becoming quite common these days to make this hairstyle distinctive and unique go for reverse mohawk dreadlocks. With this hairstyle, you will surely grab loads of eyeballs
11.) Sleek Hair with Blunt Bangs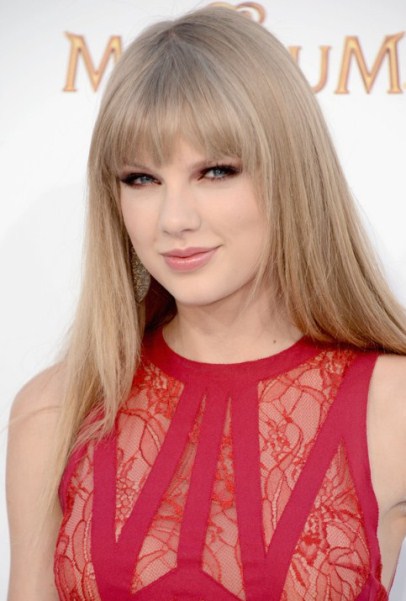 Every girl can spot sleek hair and bangs but few dare to don blunt bangs. It just adds a class to your hairstyle. The hair at the top will form bangs and the rest of the hair will be slicked down.
12.) Two-Tones Fringed Ponytail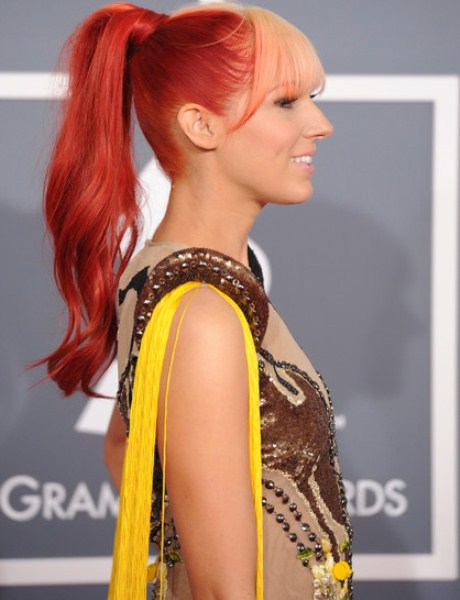 This auburn red high ponytail with wavy ends and front fringes will give you instant and bold makeover. This hairstyle is all about playing with colors.
13.) Unique Braided Bun with Two Shades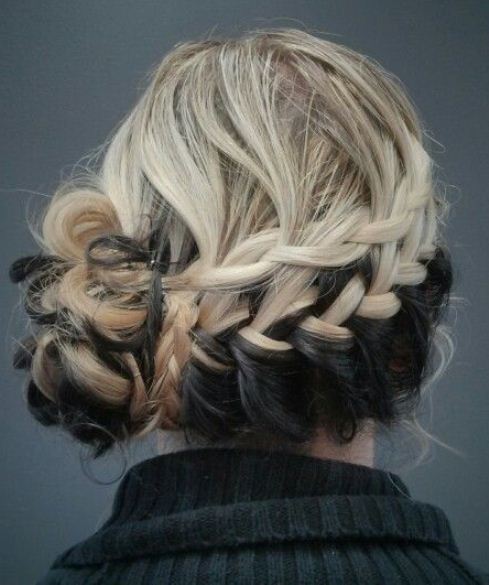 For this hairstyle braid up your hair into thin sections beginning from the hairlines to the end. To make the braids stand out to get your locks colored into two different hair colors and stack all the hair in a classy bun at the back. Doesn't it looks one of the best funky hairstyles for girls!?
14.) Layered Tomboyish Hairstyle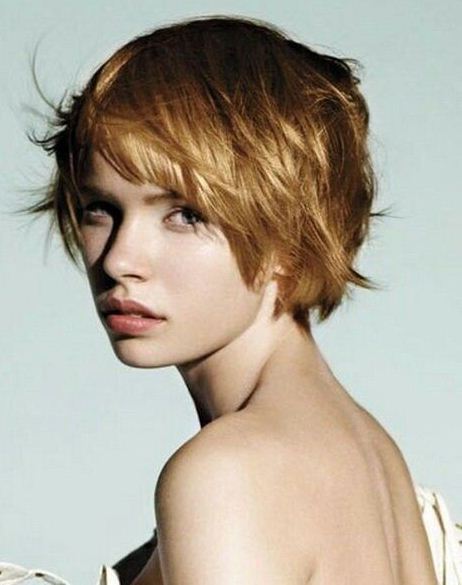 This is definitely one of the funky hairstyles for girls. This hairstyle will give you a girly yet boyish look and with this, you will definitely snatch attention from fashion icons. Do try your hands on this hairstyle.
15.) Bun Hairdo with High Pouf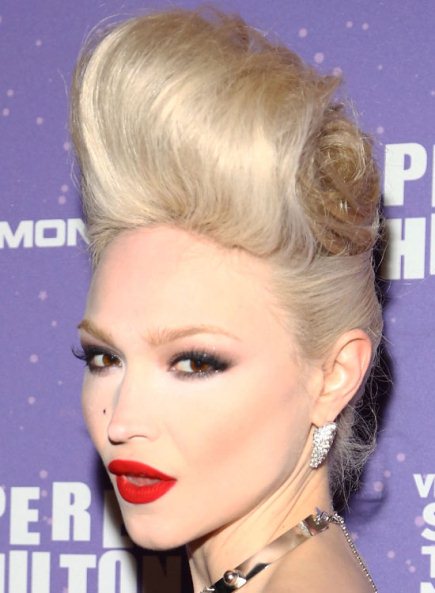 If you have long hair then this an ideal hairstyle for you. The lifted pouf will add a height so you can miss your heels for the occasion and bun hairdo will give you a sassy look.