The blonde hair color has a variety of hues to offer for every skin tone. Plus, it goes well with balayage brunette and ombre hair techniques. A blonde hair color will instantly uplift your entire look and give you a much-needed change. Below we have listed 15 splashy blonde hairstyles, among them you will definitely find a perfect match for yourself.
List of Splashy Blonde Hairstyles:Light Pastel Highlights
1.) Light Pastel Highlights
Want to get a fresh honey blonde hair? Pick from the lighter and dark hues of the blonde. Choose a hair color that is similar to golden brown. A light vibrant green color will add a blink to the entire look.
2.) Reddish Blonde Golden Balayage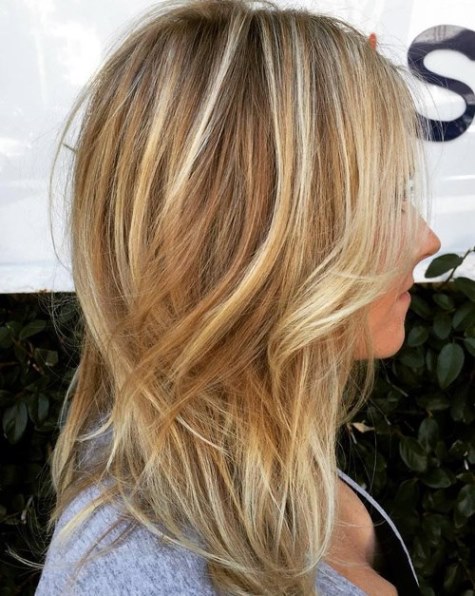 This is a perfect hair color for the warm skin tone. The reddish golden blonde hairstyle looks classy and mesmerizing. To enhance the looks ask your hairstylist for layers and keep it messy.
3.) Blonde Creamy Fade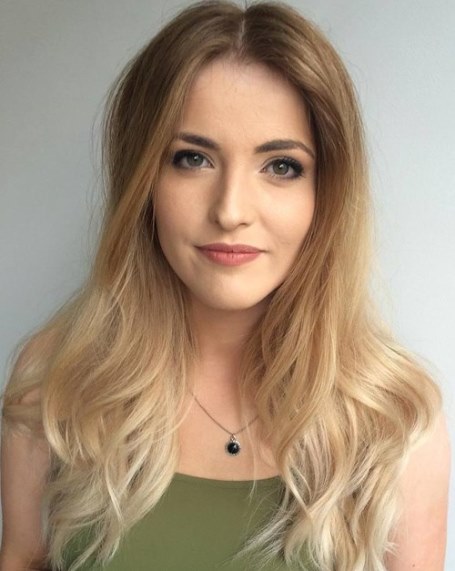 This is one of the classy blonde hairstyles. The seamless transition from light brown to creamy blonde offers a subtle feminine hair color that is quite in these days.
4.) Medium Blonde Balayage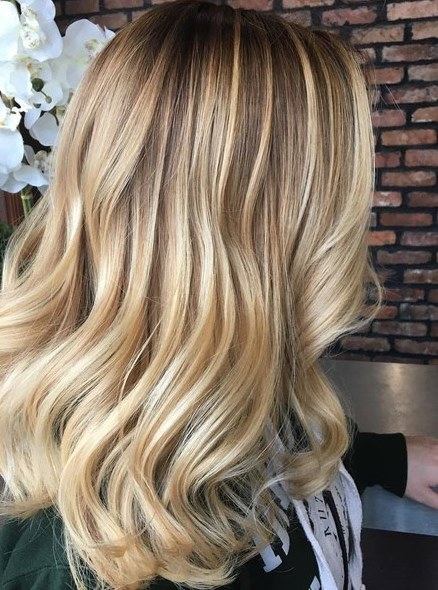 This is the nice hair color solution for the simple blonde hairstyles. This will add a touch of glamor to your flat look. It will look best on the natural waves.
5.) Rose Blonde with Wavy Ends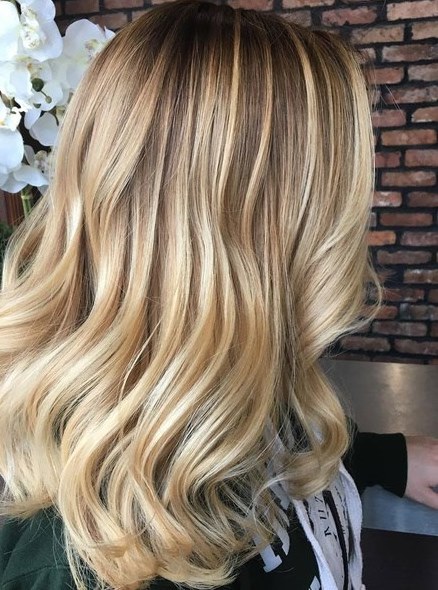 This is a nice and gorgeous hue that stands between brown and blonde. A tinge of pink color will add a spare sass to the overall looks. As far as styling is consult it will look nice with wavy ends.
6.) Blonde Brown Peek-a-Boo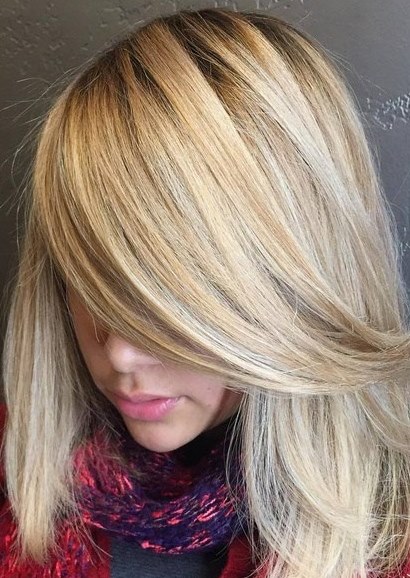 Here the blonde is colored brown throughout the length and the roots are comparatively darker. It is a good blend of the light and dark hue.
7.) Chamomile Blonde Hairstyle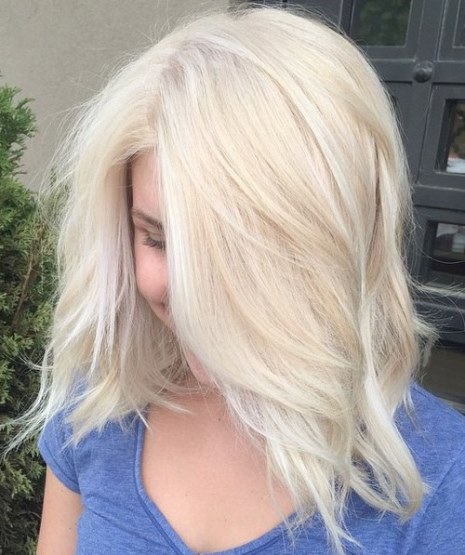 The solid blonde color looks classy with thick and nice texture. However, if you have fine hair then you should go for a dimensional blonde like the one in the image above.
8.) Chic and Cool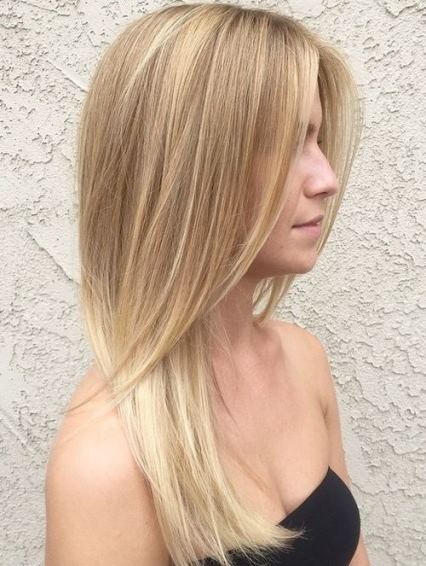 The contrast blonde pale hair color goes great with cool and fair complexion. And ask your hairstylist for a pop of color to it otherwise, it will not give a nice effect that you are looking for.
9.) Blonde Brown Layers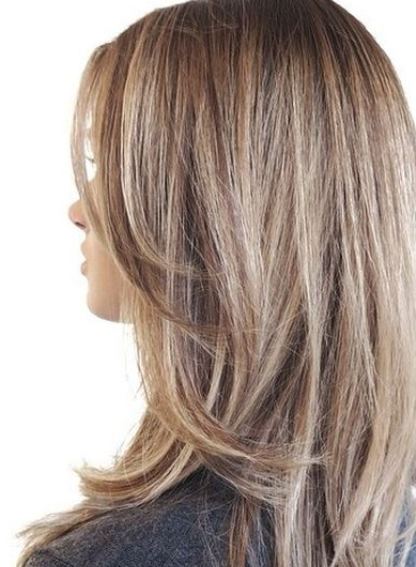 While choosing a blonde hair color for you make sure that it complements your skin tone. For example, dark blonde hair with streaks goes well with the olive tones. So chose a color that suits your skin tone best.
10.) Blonde Waves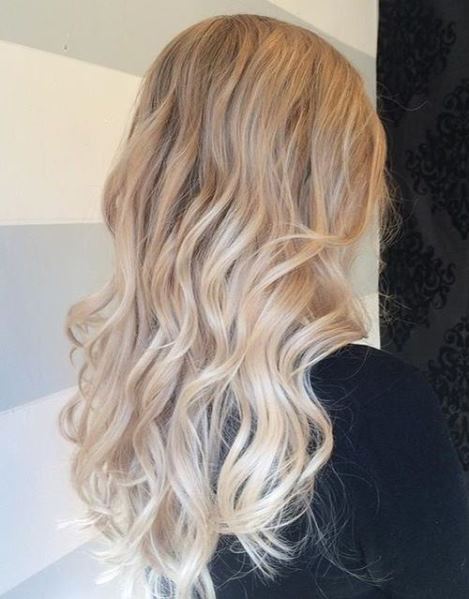 This is definitely one of the splashy blonde hairstyles. The natural curls accentuate the entire look. This hair piece is a nice blend of the white and light brown color. It will definitely grab many eye balls for you.
11.) Smokey Blonde Look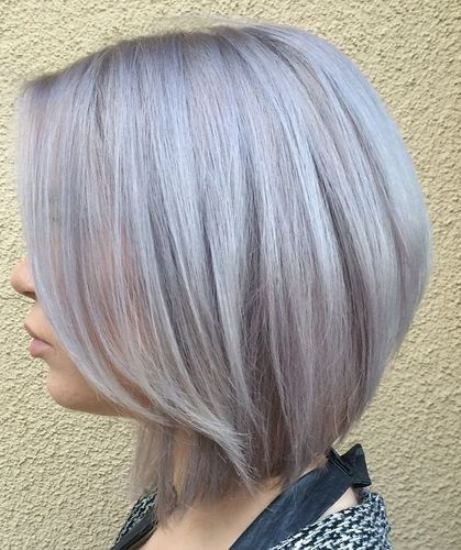 Platinum blonde hair gives you a stylish look. Here a wash of lavender takes the bob haircut a notch higher and the smoky purple gray will instantly give you a glam look.
12.) Brown to Blonde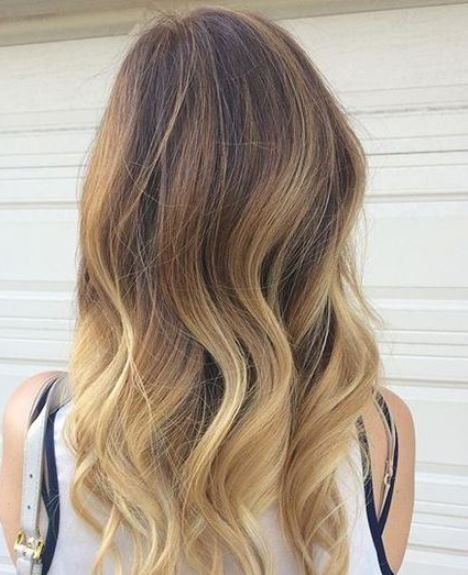 This hairstyle represents the transition from dark to light colors. The natural brown to blonde locks cascading on the shoulder looks classy. The simple it would be the more glamorous it will look.
13.) Flaxen Blonde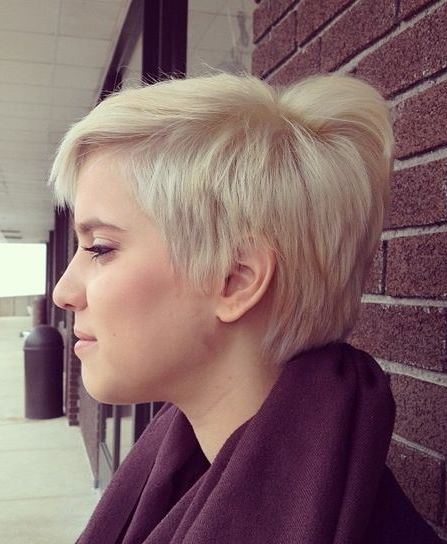 Flaxen blonde looks so sober and feminine. It looks great with the cool skin tone. Do give this hair color a try. As far as the hairstyle is concerned you can go for a short haircut like the one in the image above.
14.) Warm Golden Chestnut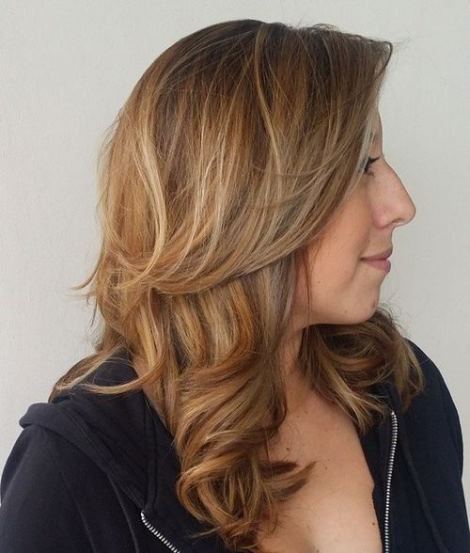 Many a times highlights with blonde hair gives you a pale look. However, the lighter base with highlights looks stunning. So choose a hair color that suits your skin tone.
15.) Ginger Blonde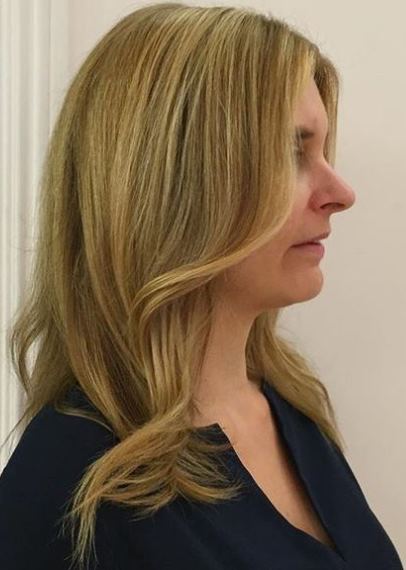 At times when you are on go simply soft curl around the face to instantly for a charming look.  The soft waves will add some boost to the body of the hairstyle. It is a nice alternative for women with thick hair.