This article is about 20 elegant hairstyles for women. Who does not like to experiment with their tresses? Hair is an integral part of the personality. Your hair and look set your mood for the day. If your hair looks nice you will definitely be confident and happy that day. And if you are not happy with your hair the whole day you will crib about it. To make you look more beautiful and add grace  we have come with 20 elegant hairstyles for women.
List of Elegant Hairstyles for Women:
1.) The Twisted Pony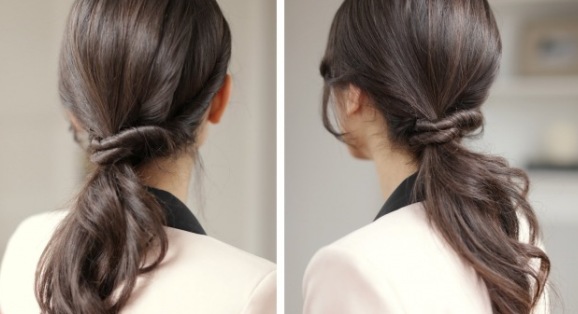 One of the simple and elegant hairstyles for women is the twisted ponytail. Whether it is a school going girl or office going, a ponytail is a hot favourite among all. It is not only easy to do in fact it gives a casual look as well. Moreover, it can be done with any outfit. To make it more interesting try the twisted ponytail. The twist in a regular ponytail will definitely make you stand out from the crowd. Obviously in a good way.
2.) Sleek Vixen Hair
Next in the list of elegant hairstyles for women we have sleek vixen hair. Well, this one also falls in the category of ponytails. Girls who like easy hair do will definitely like this hairstyle. This is best for an evening or a cocktail party. The best part is you do not have to visit your hairdresser for this. Try it and you will surely dazzle the floor.
3.) Half Up Half Down Wedding Hairstyle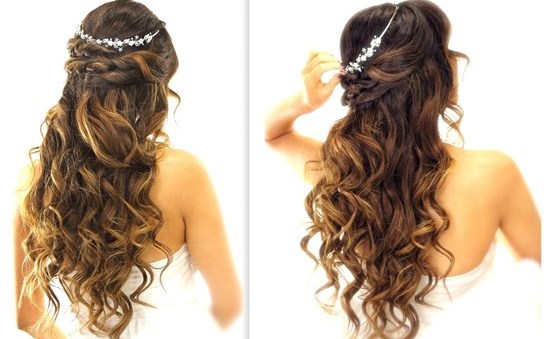 Half up half down wedding hairstyle is one of those hairstyles that will compliment your looks on every occasion like wedding, Christmas celebration, new year celebration and others. Why only on the occasions you can also do this hairstyle to woo your boyfriend or to make people go crazy about you. Beautiful flowy hair is in always trend. You cannot be wrong with this
4.) The Knot Pony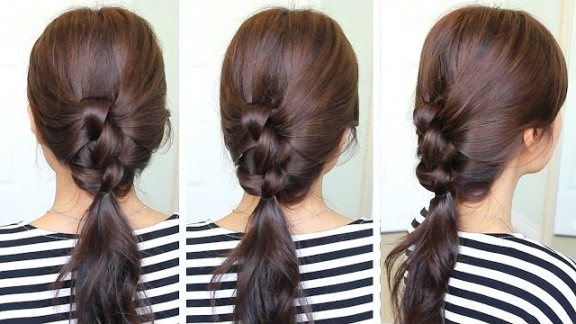 The knot pony is another classic variation of a ponytail. This hairstyle will add oomph to your looks. This is sober yet a classy look that you can do every day or for special days. This one will surely gain you lots of accolades.
5.) Twisted Bun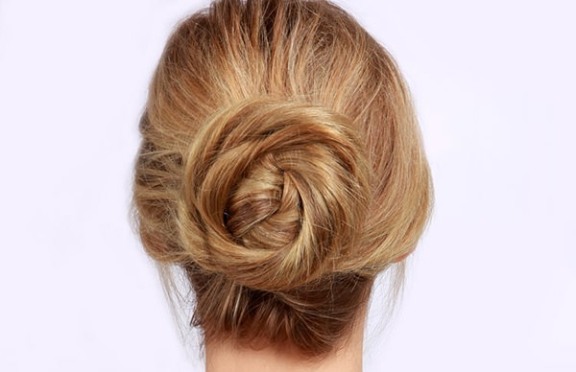 Hair can give you a tough time to manage especially in summers. To cut down all the hassles a classy yet elegant bun comes handy. Add a little twist to it and you are ready to win hearts of millions. You can prop it on the high head or can wear it down.
6.) The Weave Low Ponytail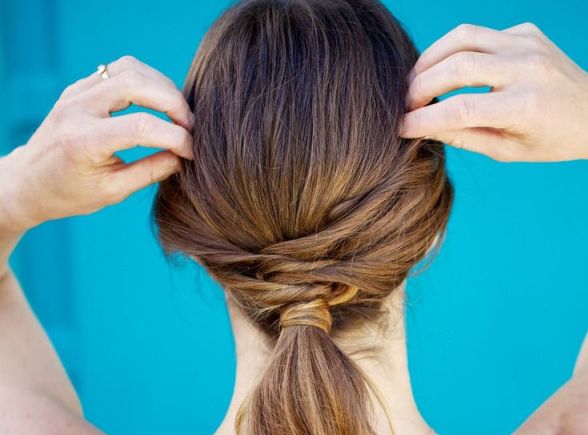 The weave low ponytail is a good way to turn your classic ponytail into a trendy hairstyle. This is one of the hairstyles for women that can carry every day.
7.) Updo and Bangs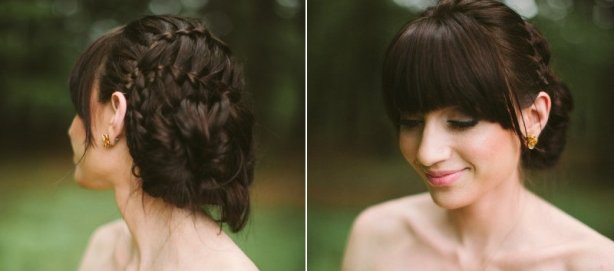 Updo and bangs are very in these days. They give you a carefree and edgy look. Bangs always take the look of updos a notch higher. It is perfect hairdo for summer and spring season. A pair of denim with a white shirt and minimal makeup will surely give a distinguished look.
8.) The Infinity Low Do
This hairstyle looks little tricky but trusts us it's very simple to create. It is a perfect hairstyle for a part and formal event. It will give you a sassy and sober looks that will certainly make other girls envy you. For a perfect infinity low do avoid washing your hair just before this hairstyle.
9.) Cute Twice Passed Chignon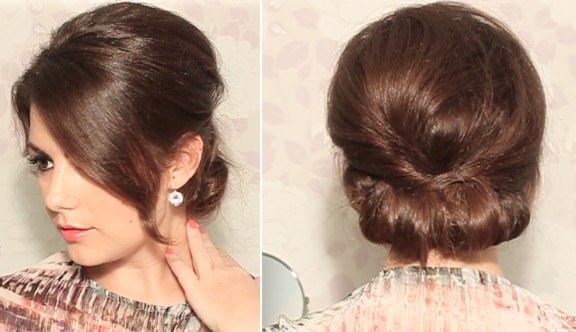 Before starting with this hairstyle, make sure that you have enough of bobby pins. Since this hairstyle is mainly dependent on securing the hair that be done only by bobby pins. To add the spare elegance prop it with a bow or a flower.
10.) Curly Hairstyle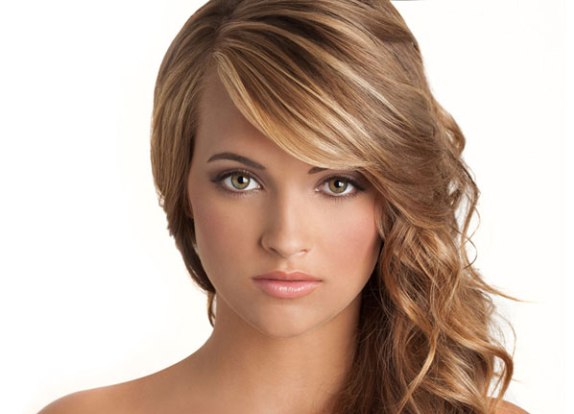 If you are not in a mood to deck up your look then simply curl them and you will be ready to go. A straightener or a curler will help you to get perfect curls. The soft, wavy and bouncy hair never falls off from the fashion.
11.) The Hunny Bun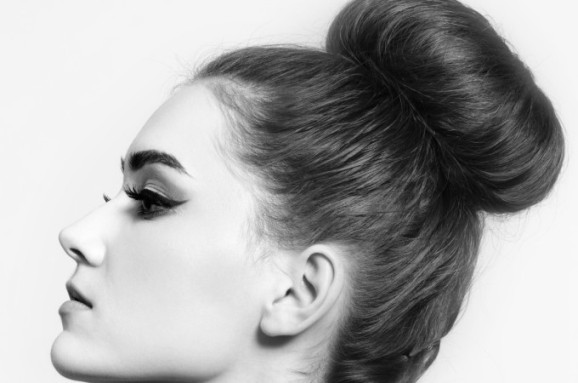 You do not have to hassle with your long tresses anymore. Just make a high bun and you are done. This is an ideal hairstyle for women with long hair. It will give you a clean and elegant look. However, make sure that you do not tie it too tightly, otherwise, it will turn a huge headache for you.
12.) The Easy Chignon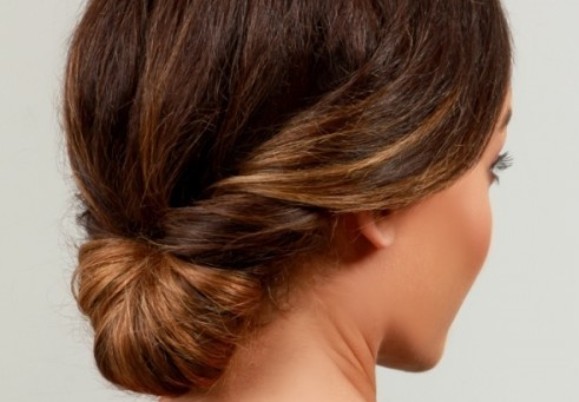 The easy chignon hairstyle can be done effortlessly. It is a perfect hairdo for a regular look. It is so easy to do that you can create it anytime and anywhere. All you will need is a few bob pin and hair rubber.
13.) The Tuck and Cover Hairstyles for Women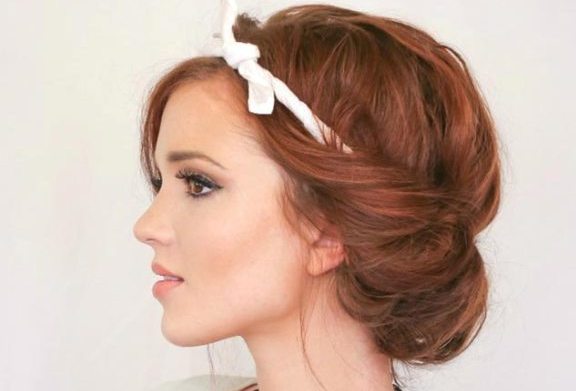 The tuck and cover hairstyle is definitely for those women who want to look cute and hot and the same time. This hairstyle will definitely win them accolades. It is an ideal hairdo for a casual look or  for a party at the beach.
14.) Party Ready Fancy Ponytail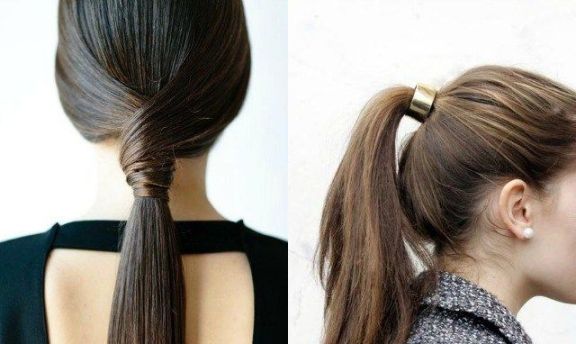 Ponytails can never go wrong. You can team them with any dress and look. Another quirky ponytail in our list of elegant hairstyles for women is party ready fancy ponytail. This is hot favourite hairstyles of fashionistas. If you want to look there alike then surely go for it.
15.) Slicked-Back Ponytail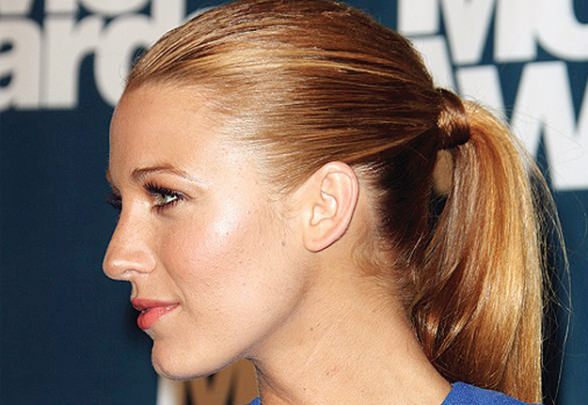 This trendy ponytail is every girls cup of tea. It is of the easiest hairstyles for women. This hairstyle has the power to make your simple outfit class. It goes well for a date or a get-together.
16.) The Braid Wrapped Ponytail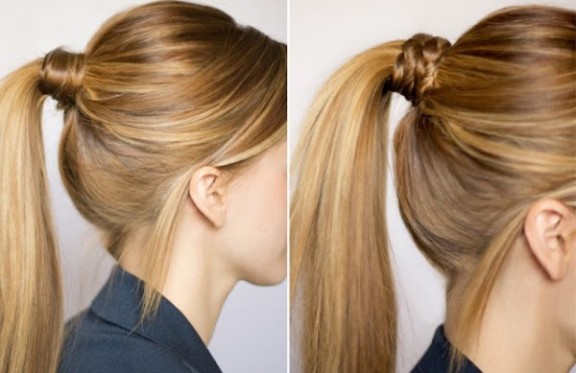 Another ponytail that will surely score you high is the braid wrapped ponytail. It is a braid-cum ponytail, two different hairstyles in one hair look.
17.) The Super Long Ponytail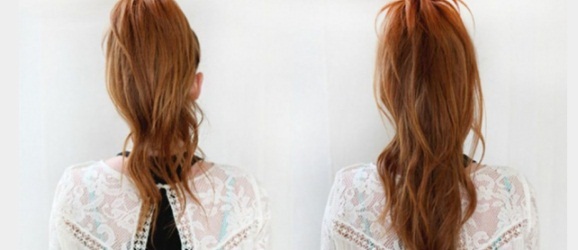 Nothing can beat this simple and quirky hairstyle. Just tie your hair high on the head and you are good to go. The super long ponytail looks best on wavy hair. So if you have wavy hair, then you know hairstyle you have to do when you are running out of time.
18.) Short Bob with Scalf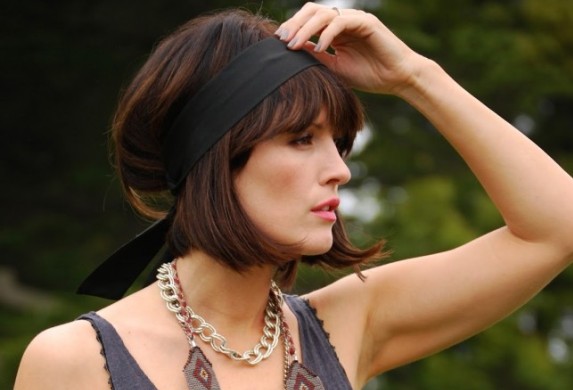 If you are not into styling and accessorising your hair then go simple with a short bob hairstyle. These are very much in the trend. However, make sure that it suits your face. You can uplift this look with hair with classy, scarfs hair bands and tic tac's.
19.) Messy Hairstyle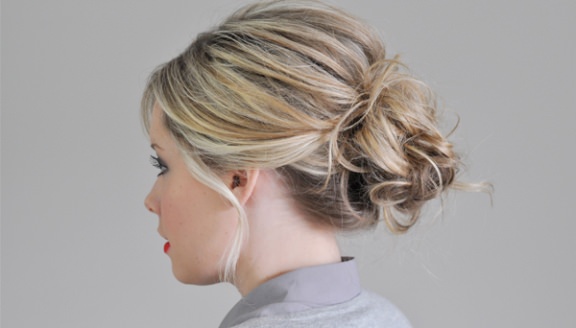 Messy hairstyle is among the trendiest and tousling hair style. Messy buns and ponytail add extra oomph to your look. A messy pony with a puff can also win you many accolades.
20.) Loose Hairstyle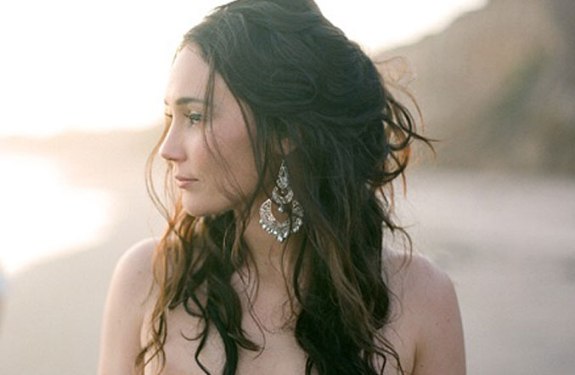 If you are planning to leave your hair loose for the day but they are in not good condition then simply try this method. Divide your hair into various sections. Pull each section and roll them with your fingers. The with a straighten them with a pressing iron or straightener. In a smaller way complete all the sections. At last set them with a broad tooth comb. Make sure that you apply for heat protection before going for this hairstyle.