A classy updo is perfect for all the occasions. Whether it is a prom night or a formal meeting this hairstyle will score you high on fashion. A stunning updo is a beautiful blend of braids, buns, and knots. These hairdos are ideal for summers. Read more, to know formal and classy updos.
List of Formal and Classy Updos:
1.) Fancy Roll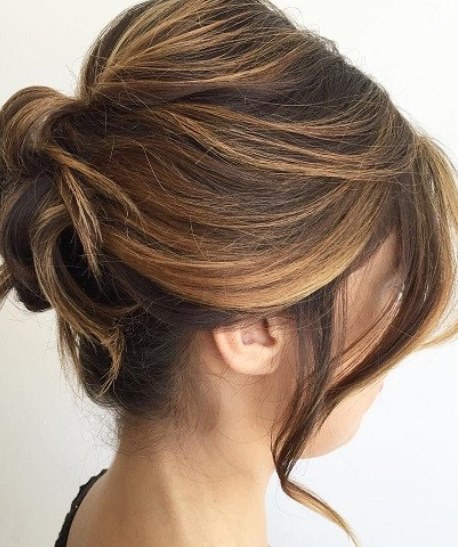 If you want to go for simple yet classy hairstyle then you should try this hair do. It is perfect for all the occasions. To make it interesting give this hairstyle a twist of coffee and caramel hues. This is definitely one of the classy updos.
2.) Flawless French Roll Updo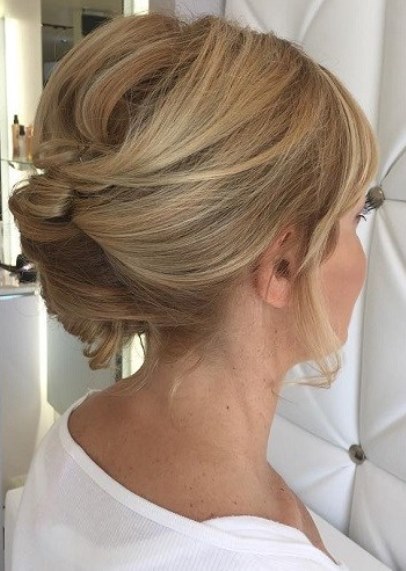 This hairdo is one of the common updos. The flawless French roll is ideal for a formal and casual meeting. It gives you a classy look. It is a perfect bun hairstyle for the times when you're running out of time. Just a few minutes and bobby pins and you are sorted.
3.) Ballerina Updo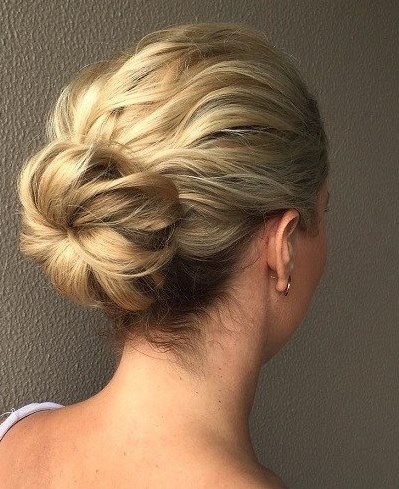 A ballerina bun looks classy whether it pulled loosely or tightly on the head. You can make it interesting with wispy waves tied around the nape. You can use socks to create this hairstyle as well. This is one of the perfect updos for formal and casual meetings.
4.) Rosette Side Updo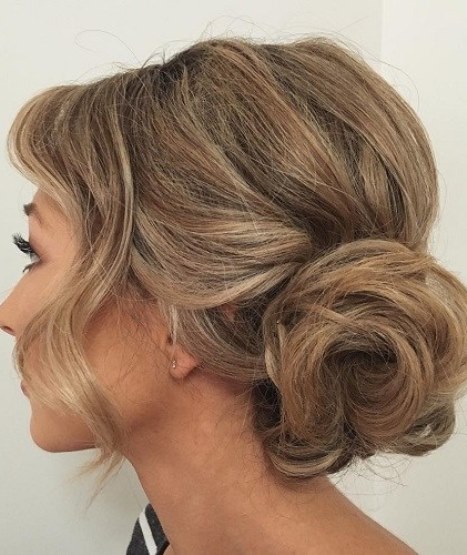 Sometimes only details matter in a hairstyle. This hair do might appear a simple side bun but indeed, it resembles petals for blooming bud. You can don this updo at the party or at a formal meeting as well. This is one of the classy updos.
5.) Bold Braided Updo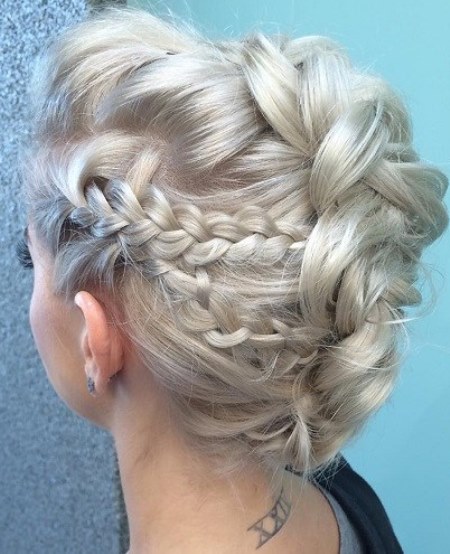 This updo is quite fancy and is perfect for special occasions like party, or a date. This updo is a beautiful blend of the braids. Thick and loose braids tied in the form of hair do looks exemplary.
6.) Curly Pin-Up Hair Do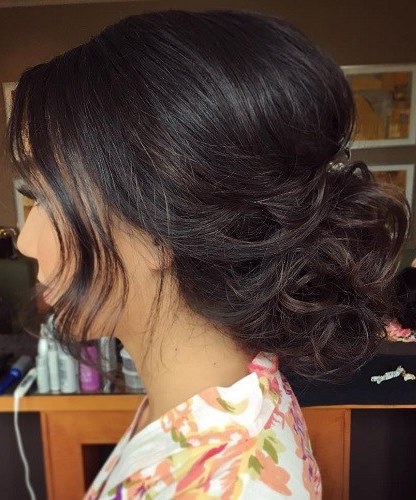 All this hairdo needs is a few seconds and bobby pins. This loose updo with pins will give you stunning looks. It is an ideal hairstyle for medium length hair.
7.) Chic Medium Chignon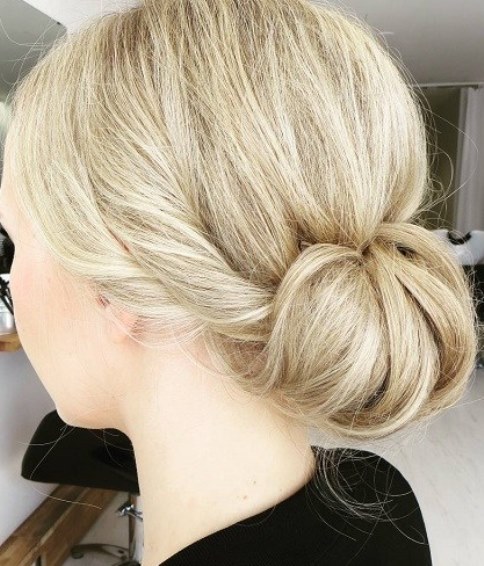 This is the perfect hairstyle for the times when you are on the go. It is low on maintenance and classy hairstyle as well. You can pair it with your formal and casual outfits. This is one of the classy updos to try this season.
8.) Headband Updo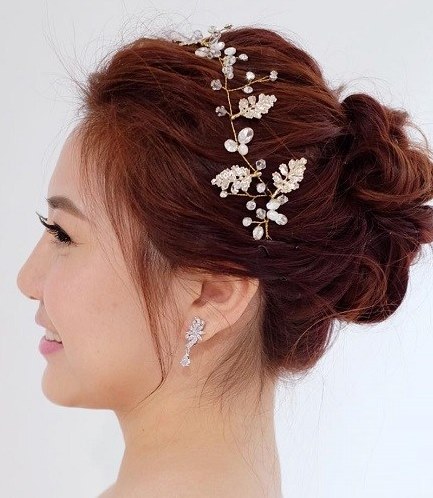 For a formal hairstyle, you can pair this updo with a simple black headband that is not visible much. And for special occasions like a wedding or any celebration place a jeweled headband to get a stunning look.
9.) Modern French Roll Updo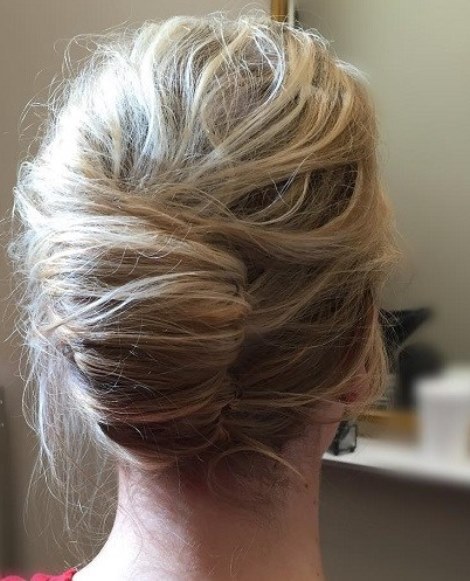 French roll hair do are classic and chic updos. To gibe it modern look you can incorporate wispy layers and messy texture around your face. A neat French updo is one of the classy updos for formal events.
10.) Beautiful Twisted Updo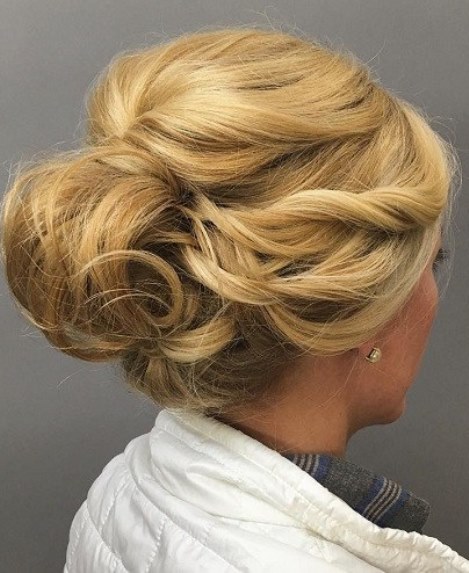 This is one of the classy updos for shoulder length hair. You can create this updo by simply twisting your hair and pinning them. A bit of trial and error and at last your will get a perfect updo. Do give this a shot.
11.) Low Side Bun with Braids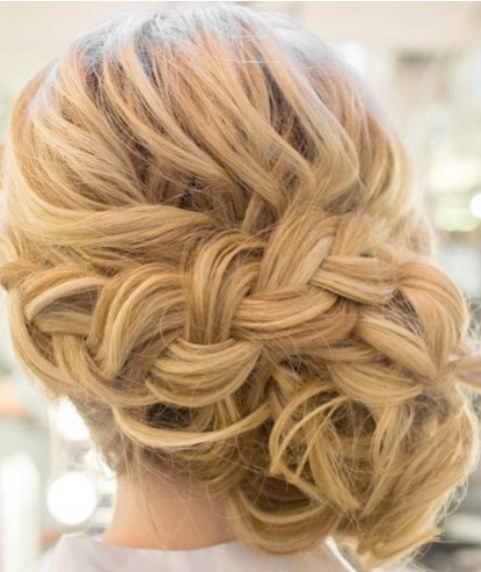 The braided details can add volume and texture to your hairstyle. This braided updo is perfect for all the times. Whether you have to meet your friend or attend a wedding or have to attend the meeting, you will dazzle in this hairstyle. It is definitely one of the classy updos.
12.) Low Updo with Pin Curls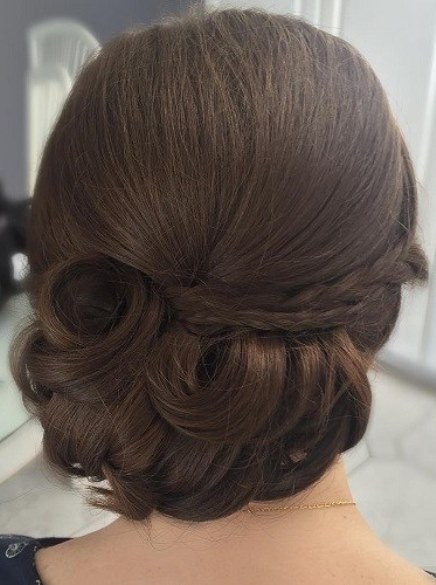 A neat updo and polished updo is ideal for the elegant look. You can carry this at your workplace and at friend's wedding. To take this hairstyle a notch higher you can intertwine a couple of small braids.
13.) Half Updo with Braided Details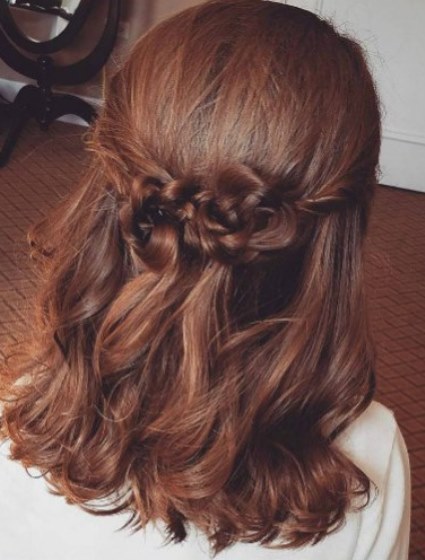 Half updo looks stunning on shoulder length hair. Twists and braids make this hairstyle interesting. From debutante ball to date night you can carry this look everywhere.
14.) Updos with Mohawk and Side Braids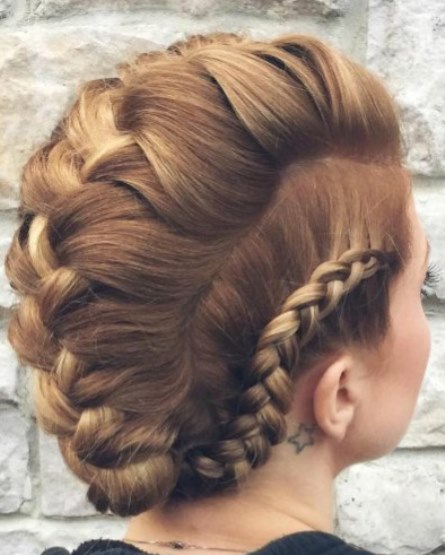 French braids and chignon hairstyles might be outdated for youngsters so they can try an interesting version of it. Slightly jazz your hairstyle to make this happening.
15.) Sleek Formal Bun Updos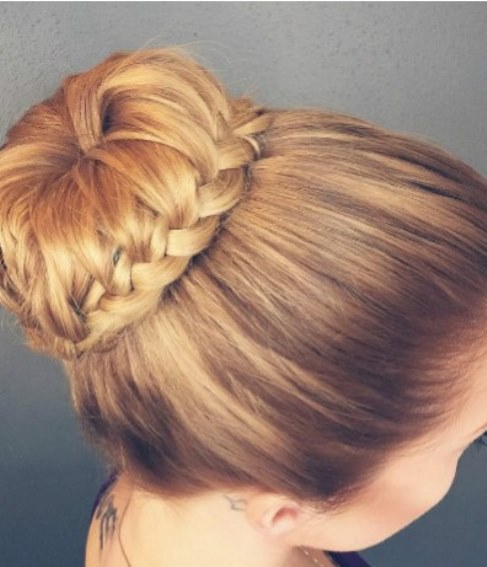 This neat hairdo is perfect for the formal events. Messy updos might look classy but they are not meant for the formal occasions. You can don this classy updo at night parties and for bowl dance as well.