Messy hairstyles for women do not look clean or neat but despite these facts this hairstyle is most popular and in vogue now. The hairstyle goes on for all types of haircuts. Let's check out the best messy hairstyles for women.
20 Messy Hairstyles for Women:
1.) Messy Braided Hairstyles For Women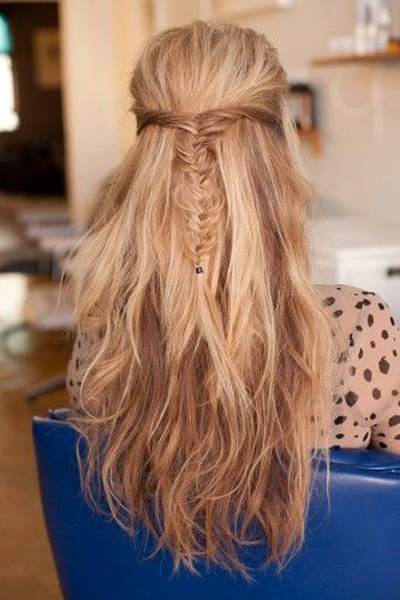 You can simply take hair from the front and make a fishtail or french braids and leave with your untied hair. It looks messy but gives you complicated and elegant look.
2.) Undone Bohemian Braided Hairstyles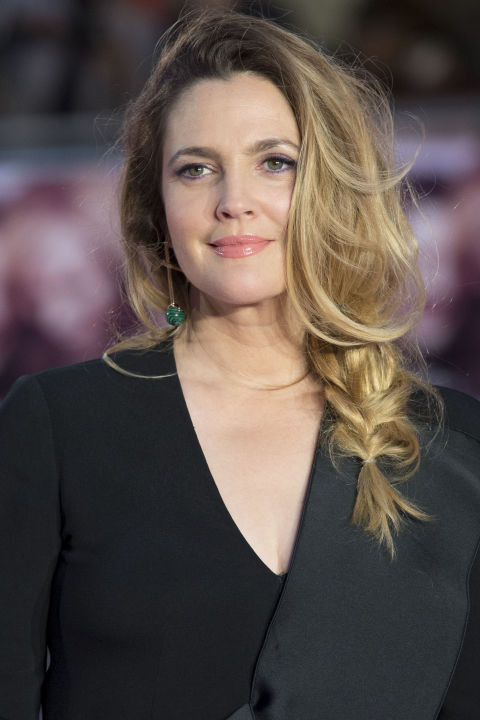 You can go for a loose bohemian braided hairstyle if you have a layered haircut. It is so messy that it almost looks undone.
3.) High bun Messy Hairstyles for Women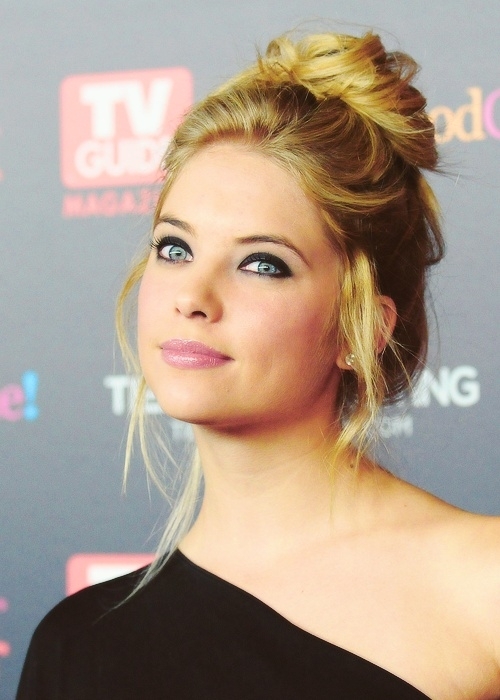 It is the most popular and the most effortless hairstyle. Just tousle your hair at the top near to the crown and make a bun. Keep the layers loose.
4.) Messy Twisted Bun 
This hairstyle is simple but very stylish. The center part of the back is twisted and has a bun tied at the end.
5.) Messy Lower Bun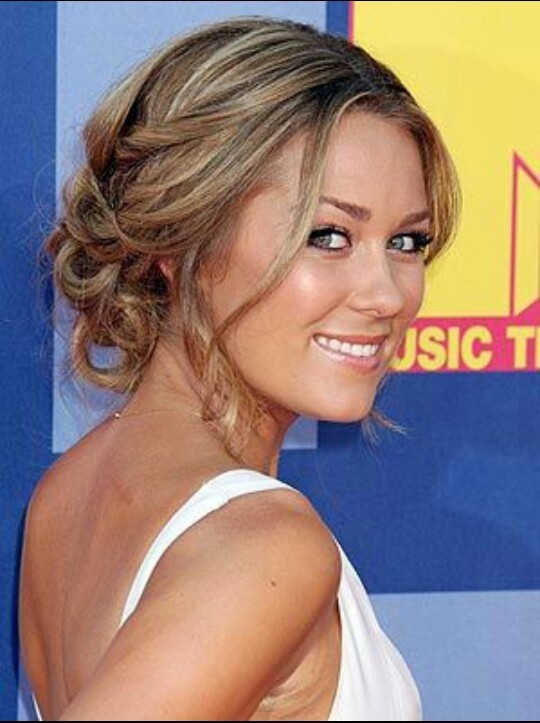 You can also go for a more refined look by making a messy bun at the lower back portion of the hairline.
6.) Beachy Waves African-American Hairstyles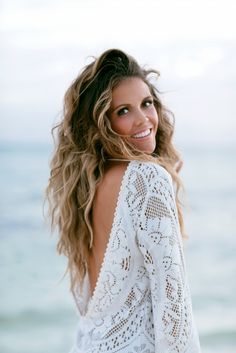 Long beachy waves hairbands African-American Hairstyle is one of the classy hairstyles one can try.
7.) Messy Waterfall Hairstyles for Women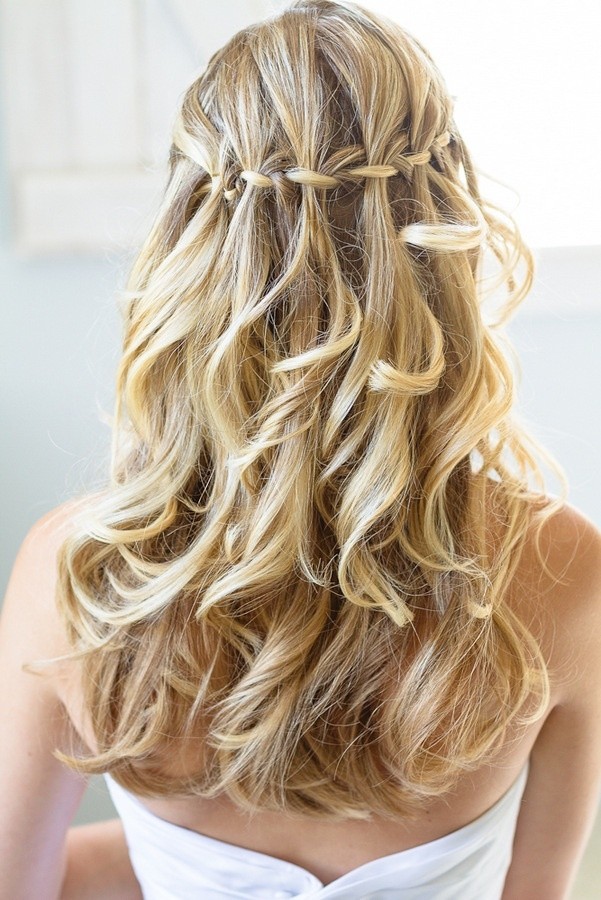 If your hair is of medium length than the waterfall hairstyle is the best. Combine a loose braid, add barrel curls to the hairstyle and make it look elegant. you can also add flowers to get the versatile look for the wedding.
8.) Fishtail Braided Messy Hairstyle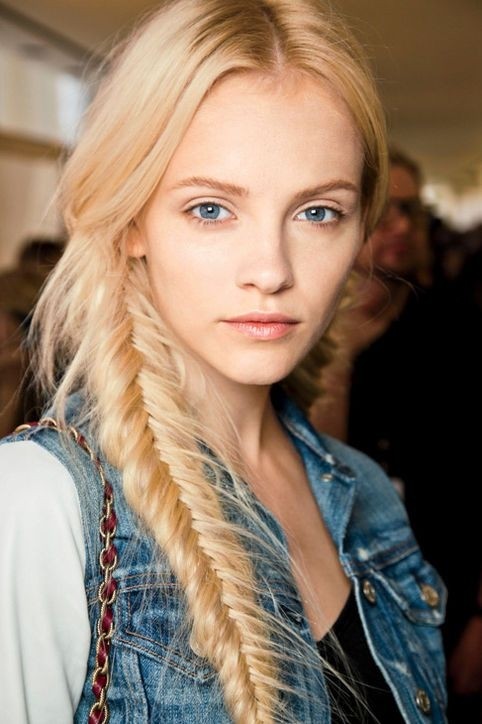 This hairstyle is fashionable. You can simply make a fish tail and look as gorgeous as a diva. Sometimes you can add the extra look by customizing the with a front mohawk hairstyle.
9.) Messy Wrap Bun Hairstyle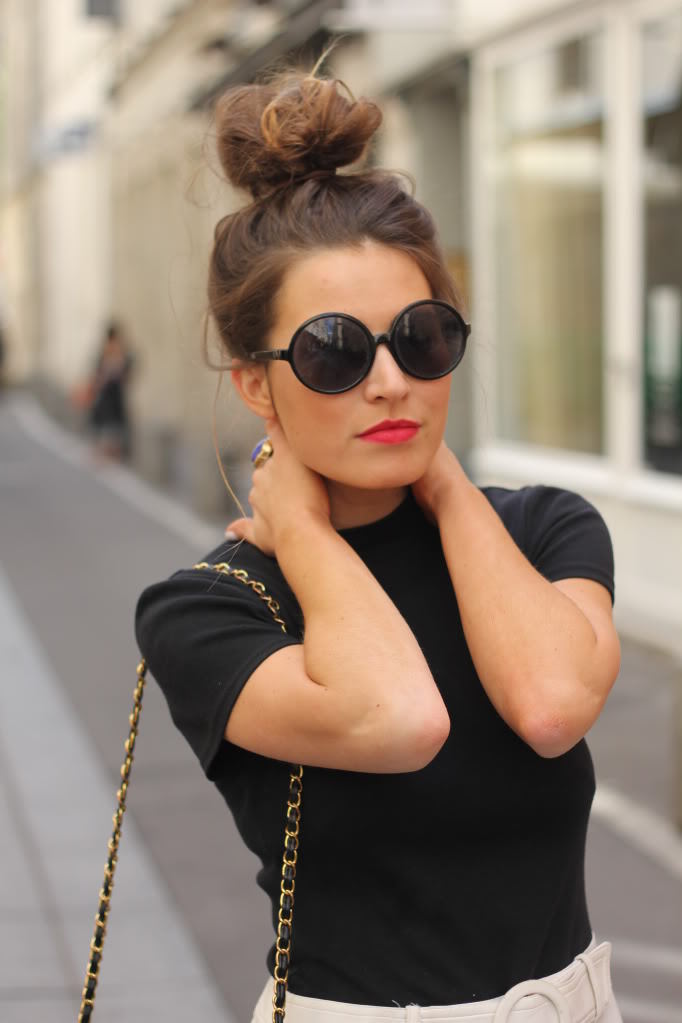 This is yet another manageable messy hairstyle for women to try. It is easy to carry and gives you a cool casual look.
10.) Textured French Twist for Women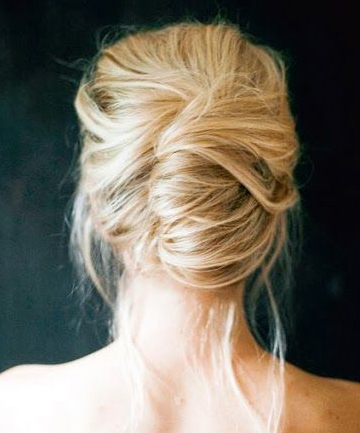 This is one of the a classy messy hairstyles for women. It goes great for wedding occasions and for semi-formal events too.
11.) Simple Messy Braid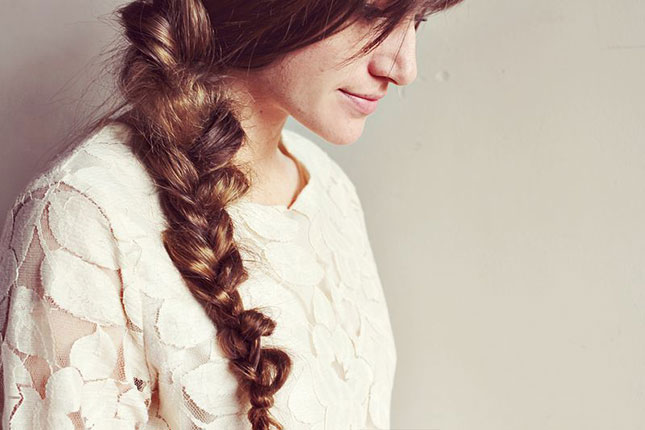 Braids go well for messy hairstyles for women. All you need to do is tease your hair tightly and braid it. The hairstyle looks effortless. You can pull out some extra strands of hair to add elegance to the look.
12.) Two Minute Tuck Messy Hairstyle for Women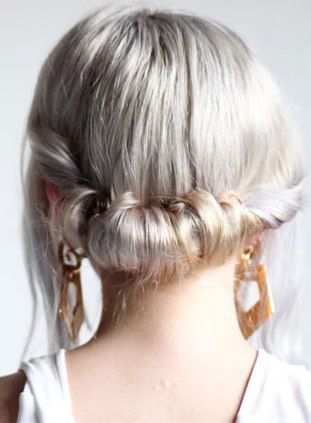 This is a unique hairstyle. All you need to do is tuck the hair at the back. For this firstly roll and tease the long hair at the back and tuck it using a pin.
13.) Sexy Messy Ponytail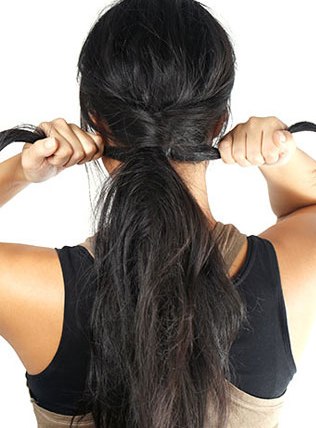 This messy ponytail is freaking fierce. All you need to do is crisscross your hair over the rest of the hair at the back and leave the rest. So, that the ends look messy and effortless.
14.) Shaggy Pixie Messy Hairstyles for Women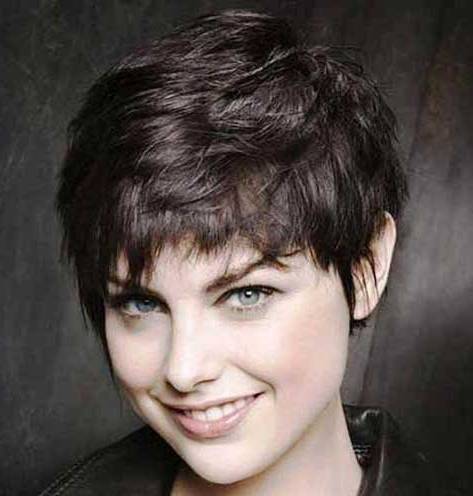 The Shaggy pixie cut is a layered short haircut. This haircut has high tops and lower ends.The hair on the back is short and tapered and the rest of the hair are left messy.
15.) Short Sassy Messy Hairstyles for Women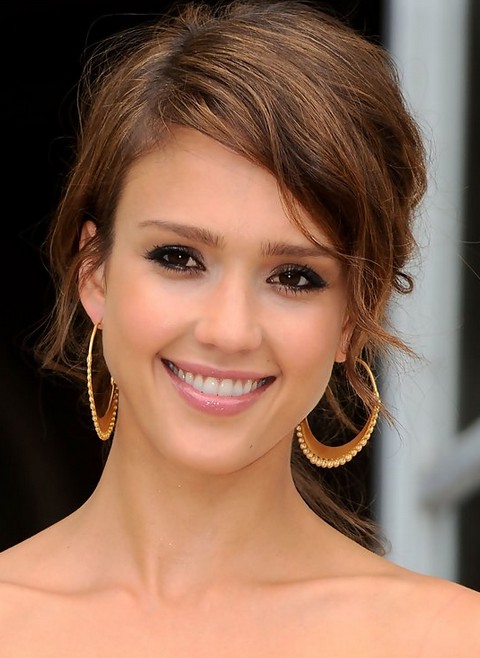 This style is a trendy one. It has set a trend and gives you a bold and confident look. In addition to this, You get the benefit of the short hair. This hairstyle is short and easy to manage.
16.) Messy Punk Pixie Cut for Round Face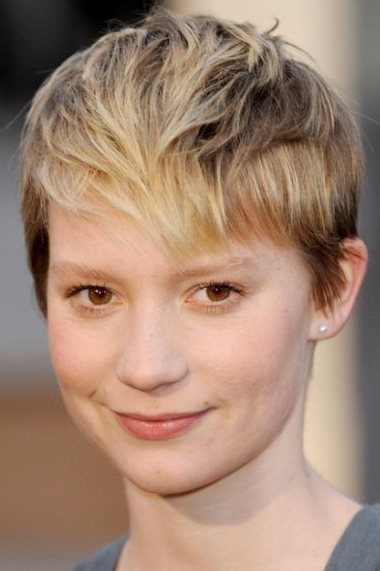 This hairstyle is a messy short hairstyle. The hair on the top is longer and bouncy. The rest of the pixie cut remains messy.
17.) Short Messy Hairstyles with Layers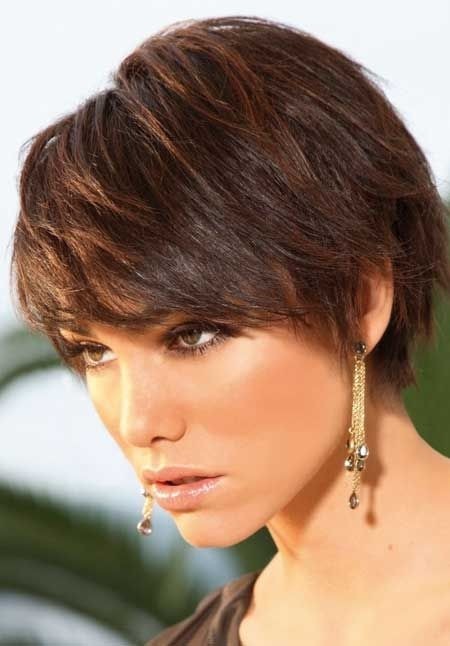 This is a comfortable and an effortless messy hairstyle for women. The haircut is short and layered with messy hair.
18.) Messy Bob Hairstyles for Women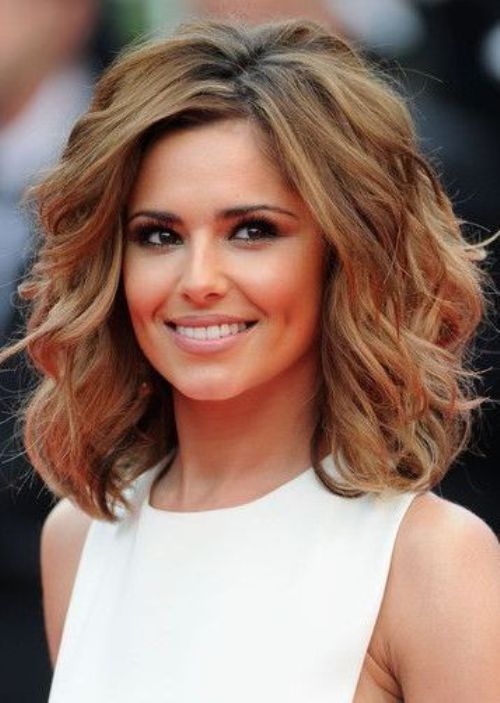 You can also opt for a messy hair do for a medium length hair. You can go for a shoulder length bob with a messy look. It looks classy and elegant.
19.) Shaggy Messy Hairstyles for Women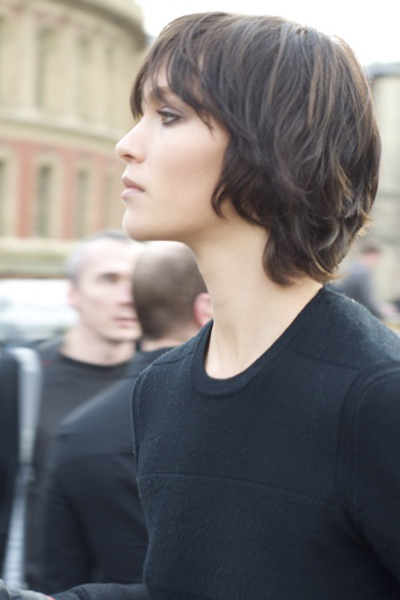 Shaggy hairstyle is also a pixie haircut which looks great when it is messy. The hair in the front has bangs and the back remain short and tapered.
20.) Mini Braids for Messy Hairstyles for Women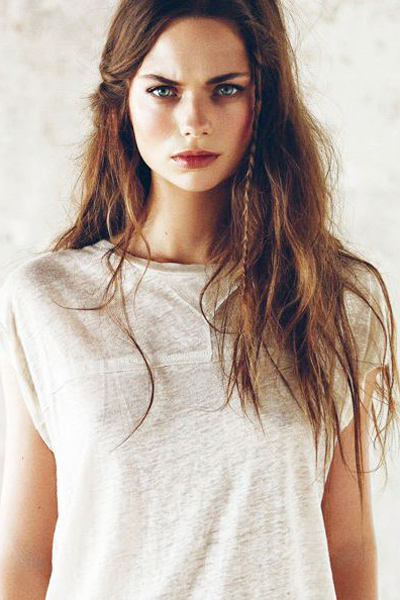 You can also go for some partial braids at the front and leave the hair messy and free. You can also add some pretty accessories to customise your hairstyle.