Are you bored with your regular pony or braid? If yes, then we have a great solution for you. A smart fishtail braid is all that you should try. It will add a twist to your regular plait and give you altogether different look. This hairstyle is ideal for everyone from school goers to adults looking for a formal yet elegant look. The hairstyle is easy to make and like they say "practice makes men perfect" similarly lots of practice will results you a nice fishtail braid. To help you we have listed below steps to do a fishtail braid. Once you achieve this hairstyle you can go on experimenting it. So all the best!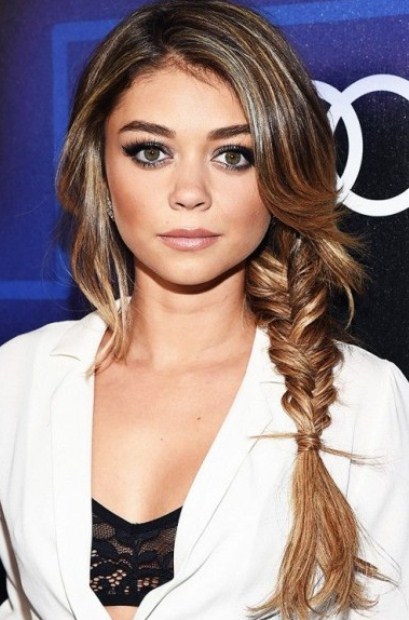 Steps to Do a Fishtail Braid:
1.) Comb Your Hair and Divide Them into Two Sections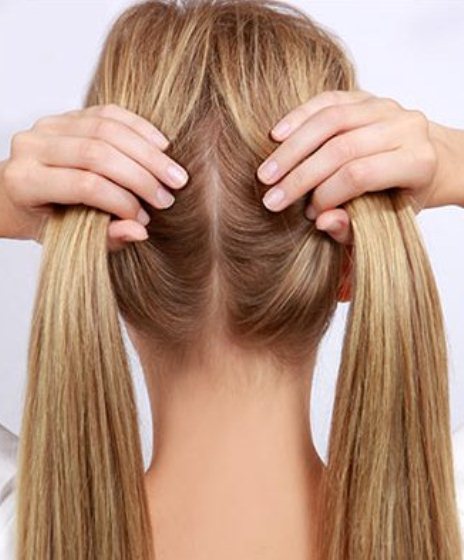 Before starting to do a fishtail braid, comb your hair thoroughly, remove all the tangles. After removing all the knots and freezes, take your hair on one side. For example, if you want to braid them at left side then take all the stresses at left and similarly for right side and if you want to make at back then take all your hair at the back. After taking your hair divide them into two equal sections.
2.) Take Some Strands of Hair from Any of the Sections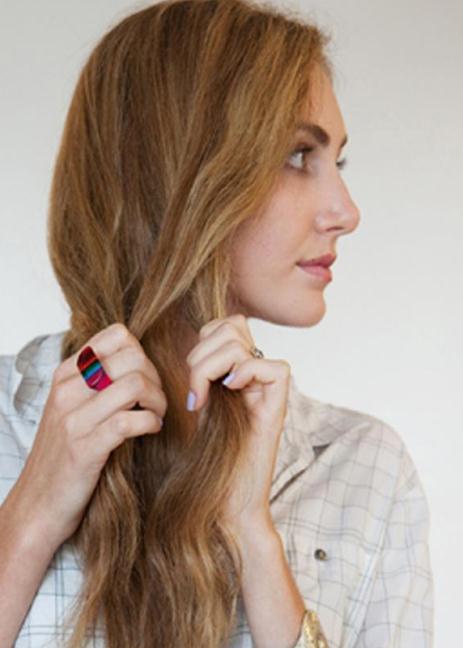 Once you have divided your hair into two sections that are right and left, take a bunch of strands from the left sections and combine it with another section to do a fishtail braid.
3.) Tightly Hold Both the Sections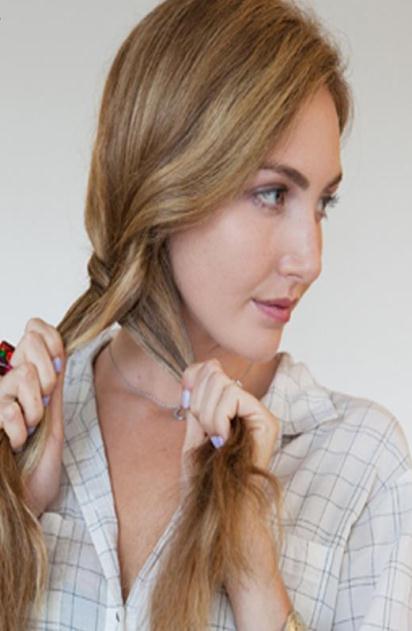 Once you tug some strands from left section into right section, there are chances that your hair gets messy and loose. So make sure that you tighten it timely to avoid the falling of hairs.
4.) Pick a Bunch of Strands from Right
After tightly holding your hair take some strands from right section and leave it on the left section. Hold it together so that it becomes a part of the left section.
5.) Alter the Sides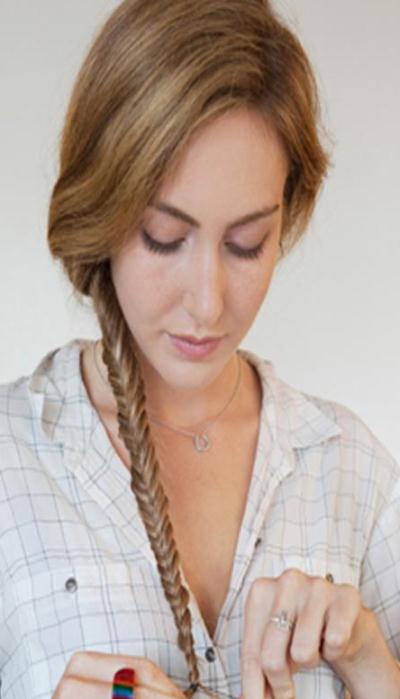 Alter the sides by taking some strands from left to right and then right to left (follow step no 2 and 4th)to do a fishtail braid. However, make sure that fishtail plait is braided tightly. Once you are done with picking and dropping the strands from one section to another tie them with a rubber band and your fishtail braid is ready.
6.) Create a Messy Look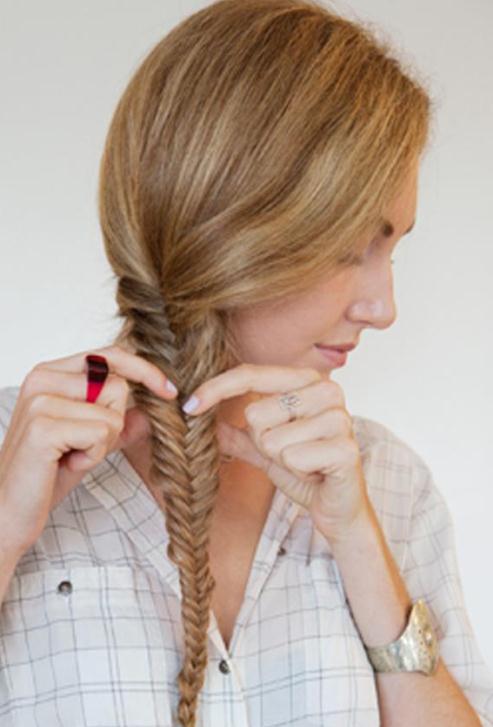 For a messy fishtail braid take a tooth brush and brush it throughout the braid. This will give your braid a messy look that is quite in the fashion these days.
Watch this video to do a fish braid