This is the best time to have a glimpse on the hairstyles for men. A man of today is more conscious for his hairstyle. They look for a hairstyle that not only looks attractive in fact they must be comfortable with it. From long hair, pompadour, Mohawk hairstyle to buzz hairstyle, there are many hairstyle options for men. Let's have a look at classy hairstyles for men ruling this year.
List of Hairstyles for Men:
1.) Comb Over Haircut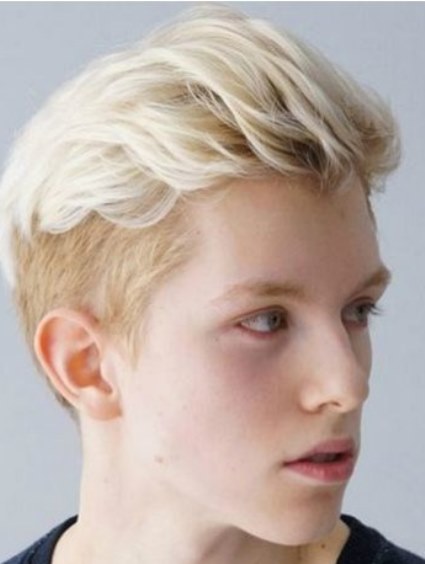 This is definitely one of the classy hairstyles for men. This hairstyle will add a correct volume and enhance the texture of your hair. This is the perfect hairstyle for every occasion. To make it interesting you can opt for two- toned hairstyle.
2.) Caesar Cut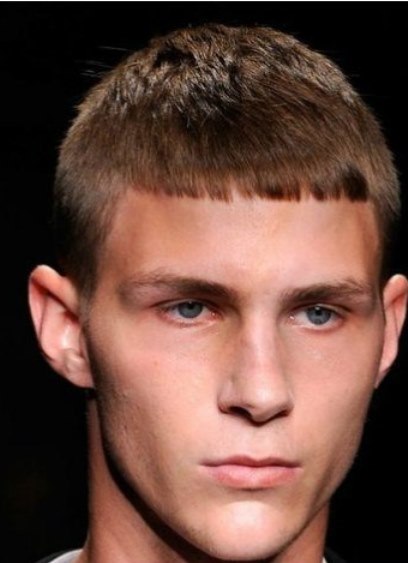 This short hairstyle is low on maintenance and does not require too much styling. This is an ideal hairstyle for the boys and men with the long or broad forehead. The short bangs will balance the look perfectly.
3.) Fade Haircut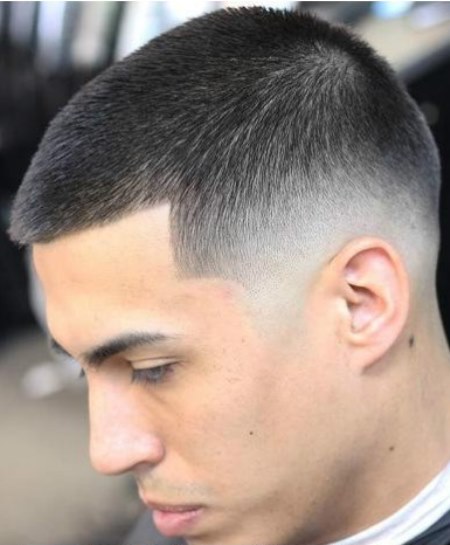 This short hairstyle features very short hair on the top and they are faded into the clean-shaved at the sides. You can always experiment with this hairstyle and zero in the one which suits you the best.
4.) Mohawk Haircut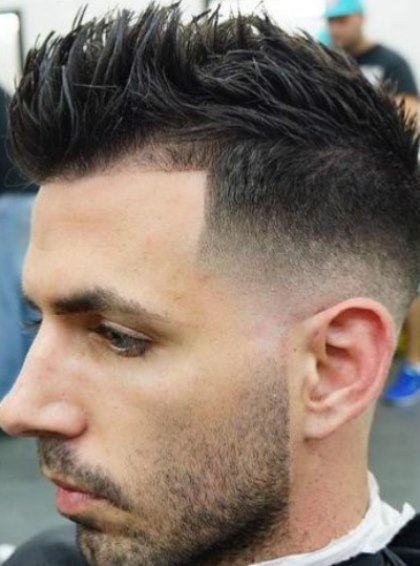 This is one of the funky hairstyles for men. It might look like fade haircut but it's quite different. The hair on the top is long and sides are shaved in this hairstyle. You can style the long hair in what every way you wish to.
5.) Cowlick Haircut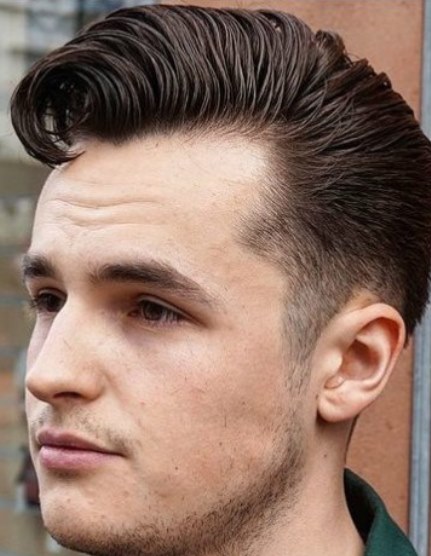 If you have fine hair then this is the best hairstyle for you. It will add the volume and accentuate the texture of your hair. It will give you a dapper look that is apt for the professional front and casual outings.
6.) Cropped and Curly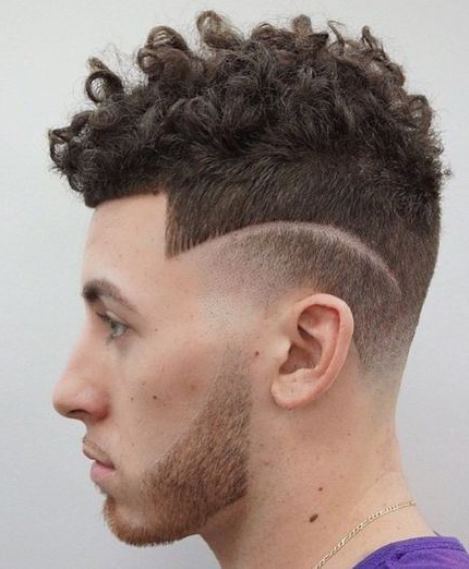 This is the perfect hairstyles for men with curly hair. This is a classy version of the faded hairstyle. To make this look interesting you can pair this with the beard.
7.) Modern Men Hairstyle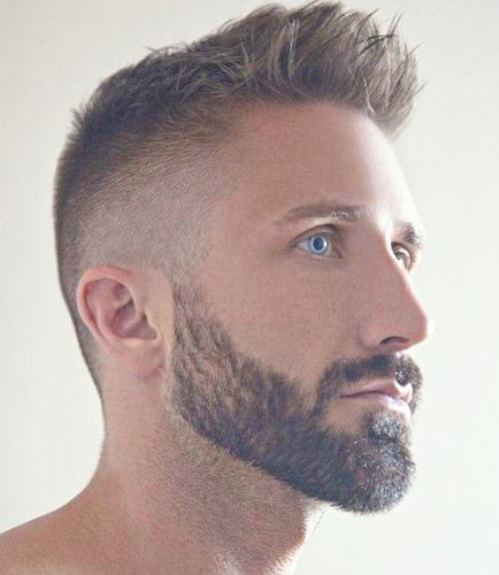 As the name as the hairstyle. This style will add a touch of glamor to your looks. This is ideal hairstyle for young and old boys. You are always free to use your styling product to enhance this style.
8.) Very Short Sides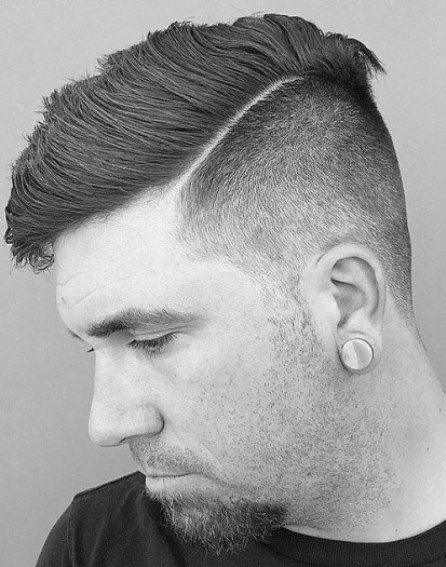 This is a perfect hairstyle for the men who do not like grown out hair. This short hairstyle is easy to maintain. The scruffy bearded will make this hairstyle stand out of the crowd.
9.) Blown Back suave Hairstyle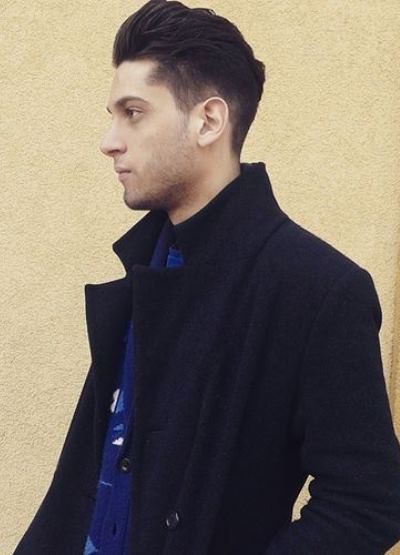 This is one of the romantic hairstyles for men. It is easy to maintain. This universal hairstyle is perfect for all the face shapes and the hair textures. Roll your hair back to give a height to the hairstyles.
10.) Single Angle Cut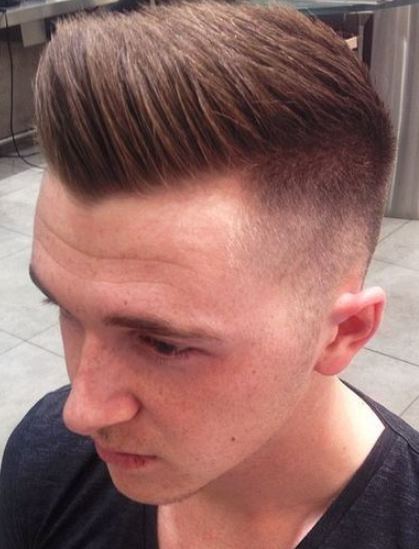 Long and point cut gives your hair a mind-blowing texture. For a perfect hairstyle get your sides and facial hair shaved. This is a perfect way to attract women towards you.
11.) Classy Ponytail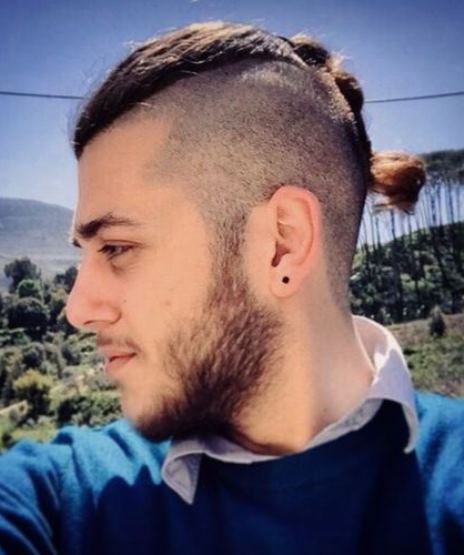 This hairstyle features thick top and shaved sides. You can pull your hair into the knotted ponytail for a casual look. The scruffy beard will go well with this hairstyle.
12.) Long Top with Beard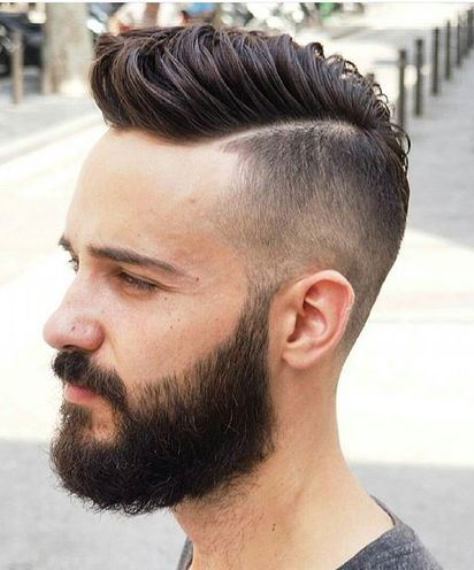 This hairstyle is a classy example of the cool hairstyles for men. The top features long hair, the sides are faded and beard compliments the look. This is a perfect hairstyle for regular wear and for special occasions as well.
13.) Boastful Bouffant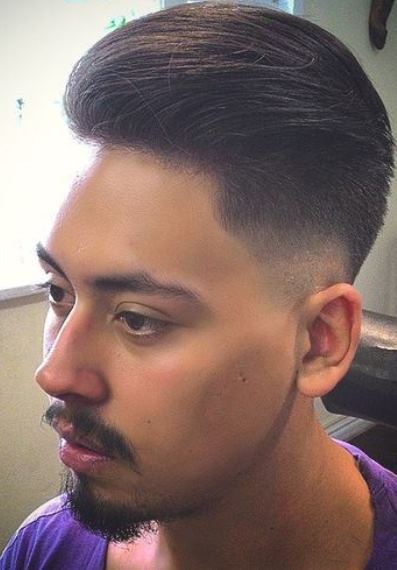 This hairstyle will add the much-needed volume. This is a nice example of the pompadour hairstyle. All you will need is a hair spray and round brush to fix this hairstyle.
14.) The Side Swept Haircut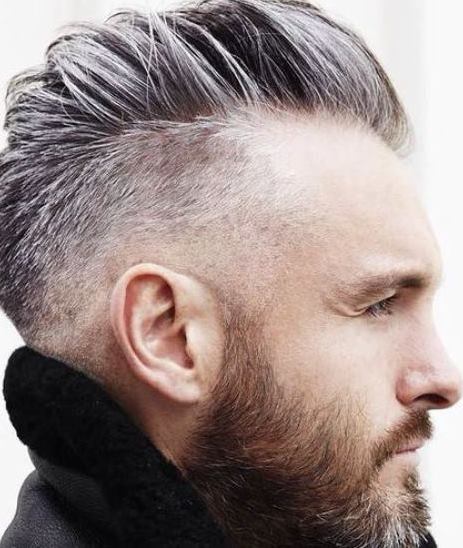 This season undercuts are ruling. They offer plenty of the variations and this hairstyle is no less than any other men hairstyle.
15.) Dyed Hairstyle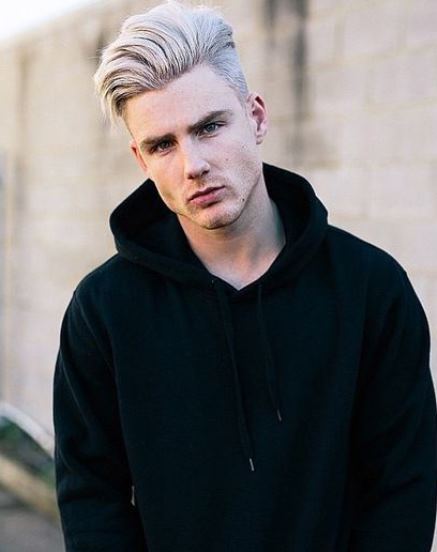 Dyed hair is trending from quite a long. This not only conceals the gray hair, in fact,  add a hint of the glamor also. This is one of the perfect hairstyles for men with all ages.