Short bob hairstyles are ruling 2016. They are just enough to create a style statement. To experiment with your looks you can try different variations of bob haircut. Long bob also known as lob, medium bob and short bob are three variants of the bob haircuts. Amongst them, short bob haircut are quite in these days. These hairstyles will give you a refreshing look that is just ideal for summer times. So without any do let's get started with our list of sassy short bob hairstyles 2016.
List of Sassy Short Bob Hairstyles 2016:
Sleek A-Line Bob Haircuts 2016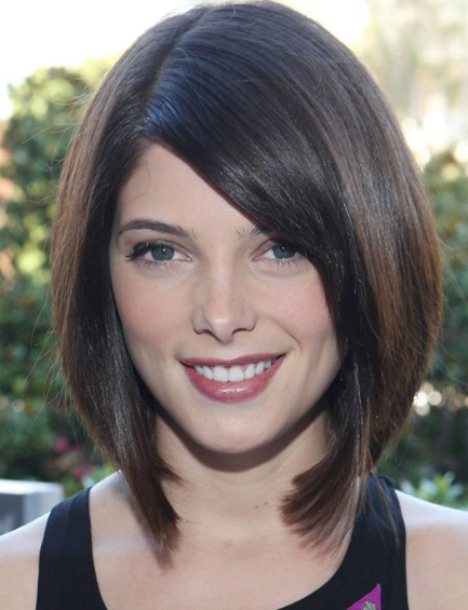 First in our list of sassy short bob hairstyles is this sleek A-line hairstyle. It will give you classy chic look. The tresses from front touch the shoulder and gets shorter at the back. This hairstyle will complement your casual and party attire as well. For styling simply blow dry your hair after the shampoo
Straight with Side Part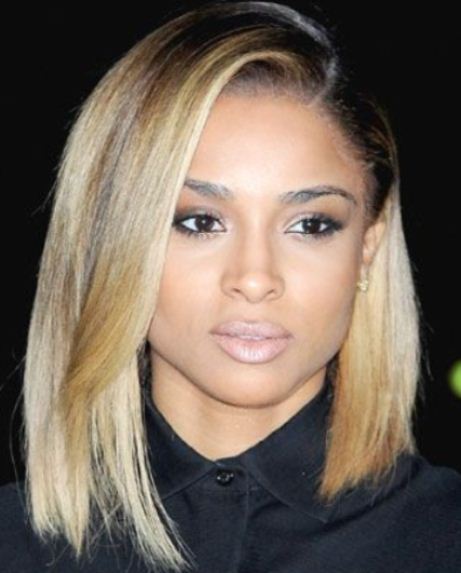 Who says straight hair looks great with long tresses only? It can look as good with short bob haircut as well. For a nice textured look get choppy layers at the bottom. And for a simple look, just side part them and you are good to go. Or you can simply blonde your hair.
Blunt Bob Haircuts 2016
This haircut can never go out of the fashion and is ruling 2016 as well. This hairstyle is best for all times. This haircut will accentuate your facial features and will definitely earn you loads of compliments. Simply finger comb your locks and let the bangs flow on your forehead. This is one of the best short fall hairstyles.
Ginger Short Bob Haircuts 2016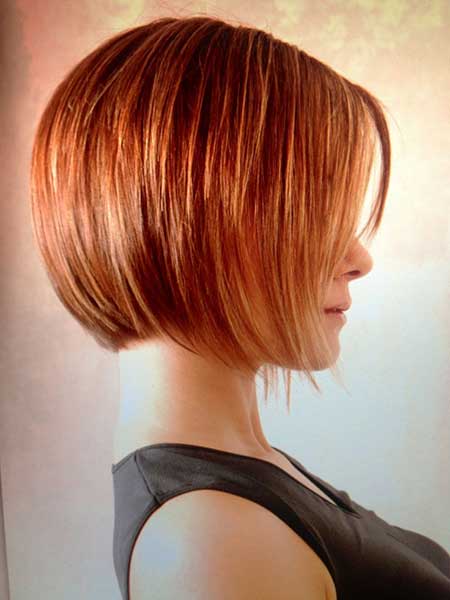 A smooth ginger short bob hairstyle is also one of the sassy short bob hairstyles 2016. This hair color speaks volumes, it has different hues of brown and a tint of red. The hairstyle is just best for a red carpet and casual events.
Smooth Bob with Center Part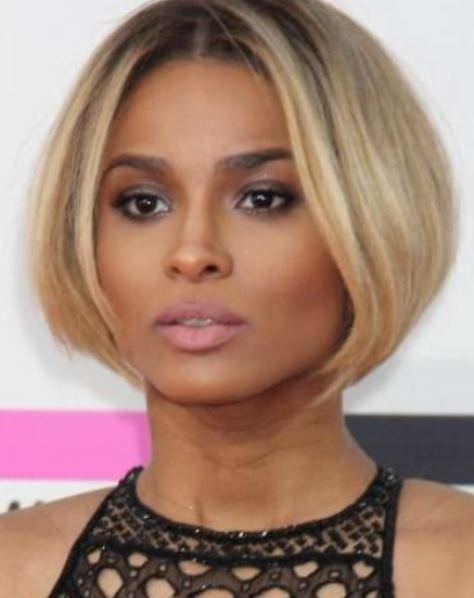 Next in our list of sassy short bob hairstyles is this classy smooth short bob haircut with the center part hairstyle. This is definitely one of the cool short fall hairstyles. This smooth bob haircut is perfect for daytime and night-time. For spare classiness, you can blonde them. For a simple and elegant look keep your make up subtle.
Sleek and Angled Short Bob Haircuts 2016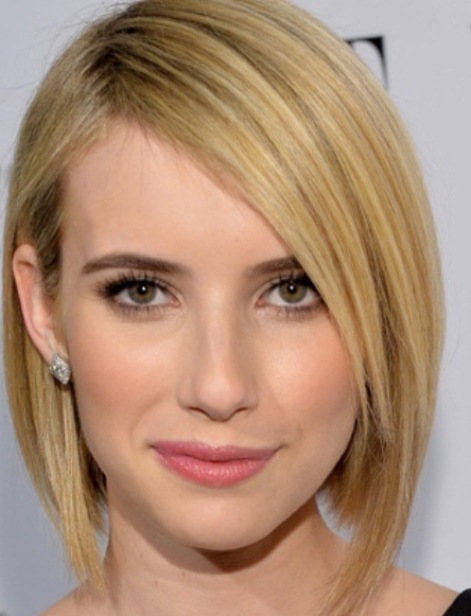 Sleek and angled short bob haircut has been a trendsetter. To get this haircut right ask your hairstylist for a short angled cut, starting from the nape and heading downwards. This hairstyle will surely make you look stunning. A bold eye makeup with this hairstyle will definitely make you a stunner.
Sweeping Bangs with Short Bob Haircuts 2016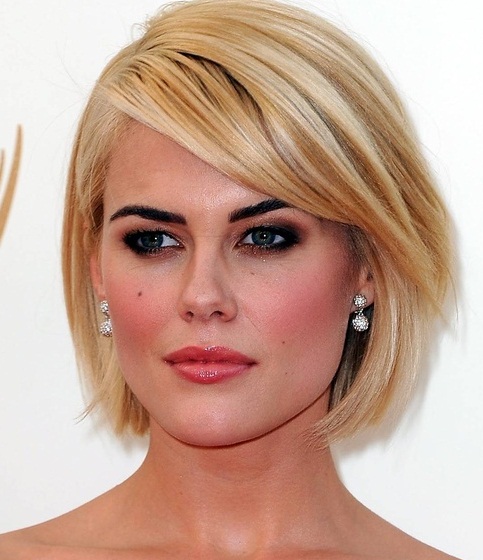 Side swept bangs with bob is one of the trendy sassy short bob hairstyles. The sweeping bangs in this haircut give you a softer look that is just enough to look best. This is one of the perfect short fall hairstyles. Whether you have to attend a night party or simply have to go for a shopping with your friends this is the hairstyle for you.
Two-Toned and Shaggy Hairstyle
This duo toned hairstyle with shaggy layers is one of the ruling short bob hairstyles 2016. It gives you a cool look that is perfect for every event. The model in the image has combined the hues of brown and white that look fresh and classy. You can opt for any two toned hair color that suits you.
Brunette Bob Haircuts 2016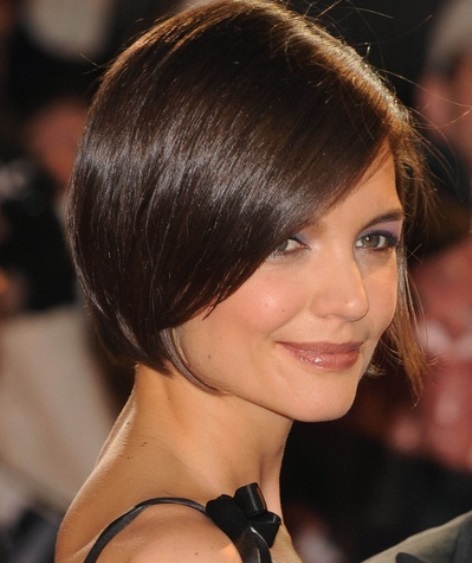 If you do not want to experiment much with your locks then simply get a bob haircut and flaunt your natural brown color. Or you can also color your locks. It will add appeal to your look and you won't look less than a diva.
Asymmetrical and Blonde Bob Haircuts 2016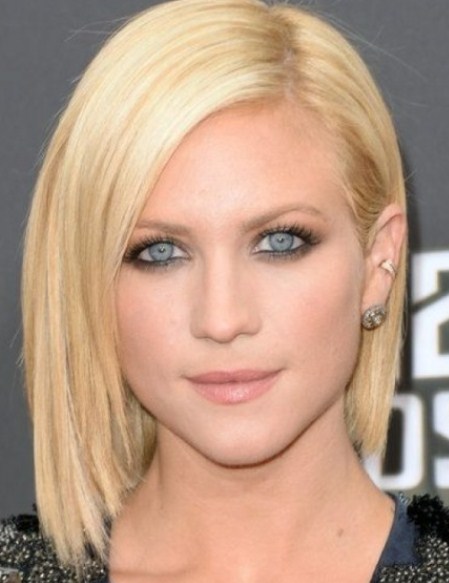 Asymmetrical with blonde hair will give you a versatile look. Whether you straighten your tresses, curl them or just leave them sleek, in all the ways it is going to accentuate your looks. It is a perfect hairstyle for all sort of events. Isn't it!
Honey Blonde Waves Bob Haircuts 2016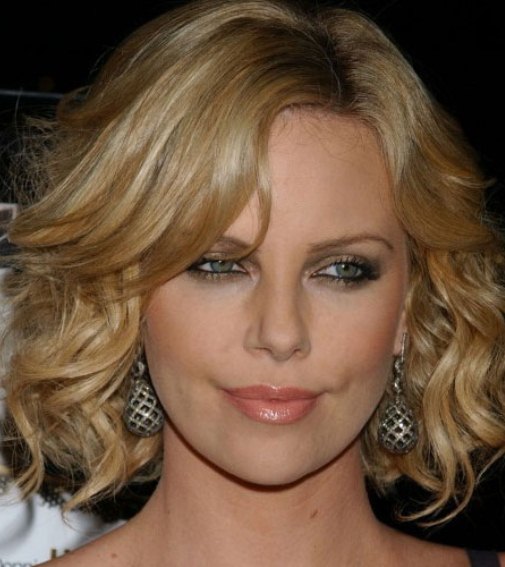 Honey blonde waves are one of the ultimate short bob hairstyles 2016 and ideal for summertime. The waves add a fresh vibe to this look. It will give you gleaming look that speaks volumes.
Silky with Face Framing Layered Bob Haircuts 2016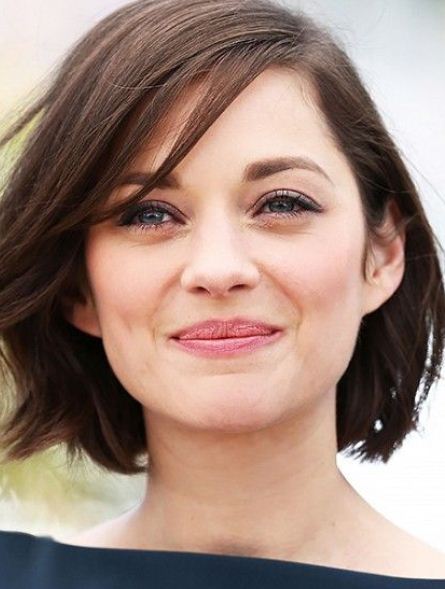 This is one of the simplest short bob hairstyles but looks awesome on every face type. To make this hairstyle perfect, keep your hair same length and then add some face-framing side swept. This hairstyle will accentuate your facial features. Or simply blow dry them for a casual look.
Red Highlights with Short Bob Haircuts 2016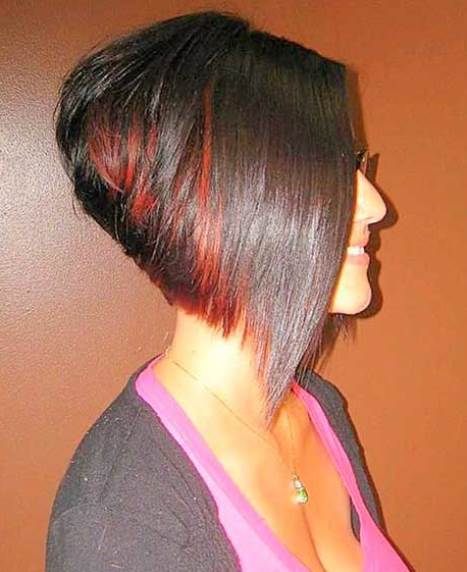 This hairstyle is surely for all those bold women who love experimenting with their looks. The red highlights with stacked bob haircut are just in fashion. Red highlights with short bob haircuts will definitely redefine your look. Do give this hairstyle a shot. Isn't it one of the vibrant short fall hairstyles!
Simple and Curled Bob Haircuts 2016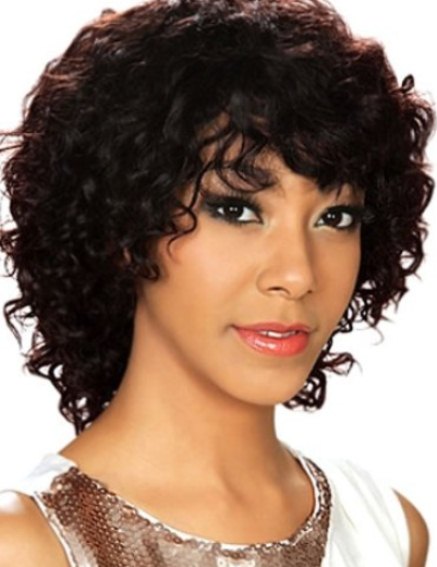 This simple short bob haircut speaks volume and to take a notch higher you can simply curl them. It will look great. This cute hairstyle is also one of the best short bob hairstyles 2016. To try a different style you can ask your stylist for a hint of color on your locks.
Feathered layers With Bangs and Bob Haircuts 2016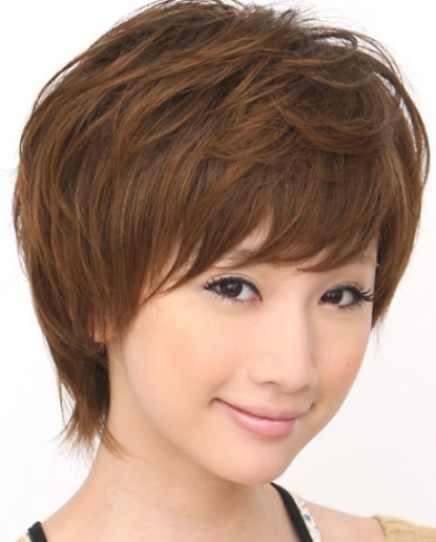 Another one of the classy short bob hairstyles that have been gaining waos in 2016 is this hairstyle. Feathered layers with bangs will give you funky yet classy look that you can carry everywhere. This hairstyle is a cute blend of pixie and bob haircut that will give you fresh look. So do give this hairstyle a shot.