This article is about 20 glamorous hairstyles for dark brown hair. We all love experimenting with our tresses. There is something incredible about dark brown hair. It makes you look out from the crowd and adds extra oomph to your style. Not to forget it also add richness to your hair which gives a healthy and voluminous look. You can try almost all hairstyles on your dark brown hair. To enhance your looks go for a modern and edgy hairstyles. To make the things easy for you, we have listed 20 glamorous hairstyles for dark brown hair below.
List of Glamorous Hairstyles for Dark Brown Hair:
1.) Elegant Pony for Straight Chestnut Hair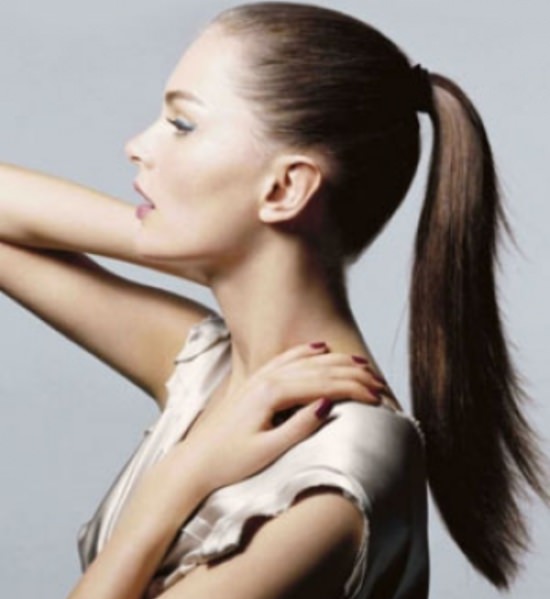 First, in our list of glamorous hairstyles for dark brown hair is an elegant pony. This classy hairstyle is quite famous among celebrities like Selena Gomez. The sleek ponytail is ideal for both formal and casual look.
2.) Asymmetric Hairstyles for Dark Brown Hair
Next, in the list of smart hairstyles for brown hair is asymmetric hairstyle. This hairstyle is easy to do. Now say goodbye to your  hairstylist and yes to this smart and chic look.
3.) Dreamy Curly Braid for Mahogany Brown Locks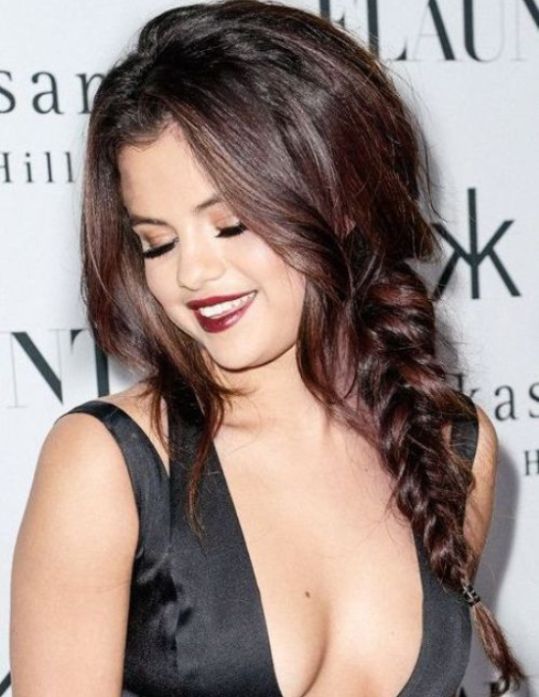 This hairstyle has dawned by many top actresses like Selena Gomez and Eva Longoria. If you too want to experiment with your brown tresses then go for this charming yet simple hairstyle.
4.) Neat Girly Hairstyles for Dark Brown Hair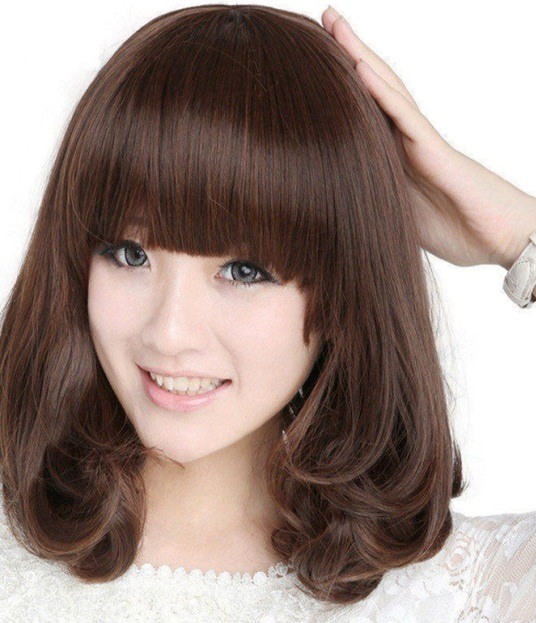 This hairstyle is ideal for all the cute and modest girls out there. This will make you look elegant, sweet-chic that can mesmerize anyone. To make it more adorable, fix a ribbon on the top.
5.) Classy Wavy Hairstyles for Dark Brown Hair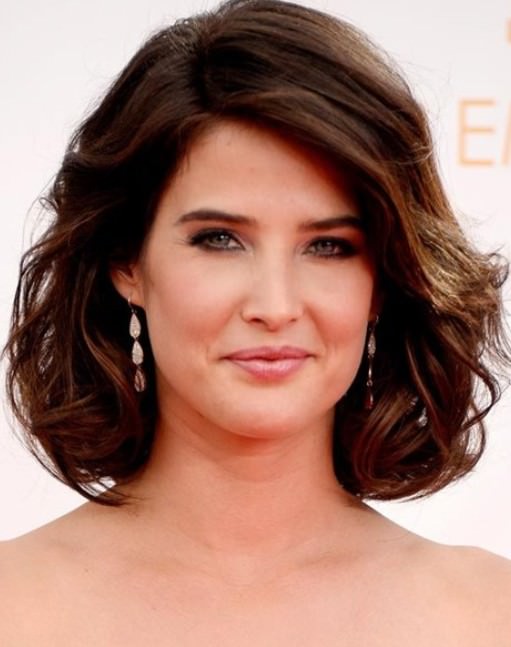 This classy wavy hairstyle can never go wrong. You can dawn it  for any event. Whether it's a casual look or formal, this hairstyle will add oomph and make you more appealing.
6.) Laconic Knot for Rosewood Locks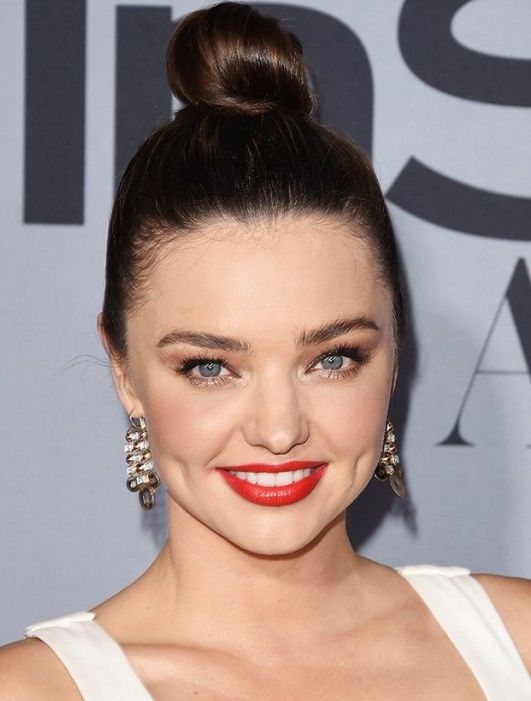 If you are looking for messy yet a glamorous look then this is definitely the one you should go for. It will accentuate your simple looks. This hairstyle is quite in the fashion these days. You will definitely make a fashion statement with this hairstyle.
7.) Pony with a Bouffant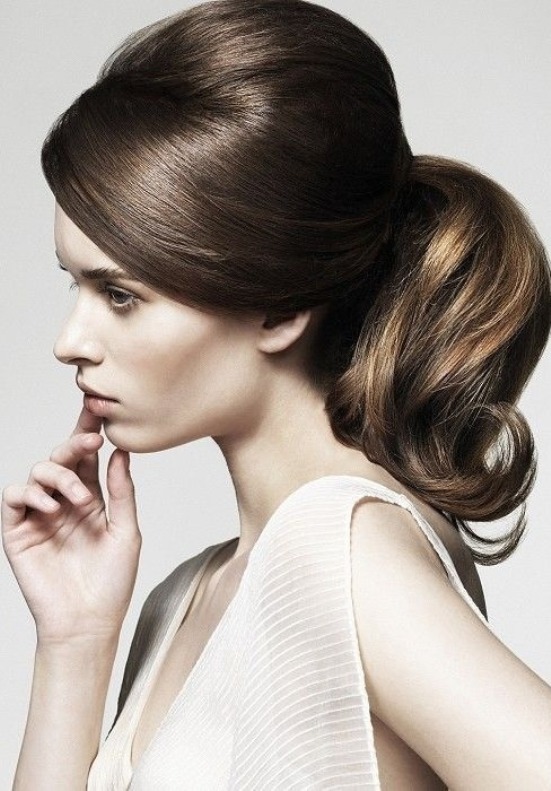 Nothing can be more stylish then tousled hairstyle that too with the spunk. It is a perfect hairstyle for a morning and evening party.
8.) Provocative Down Do for Amber Brown Locks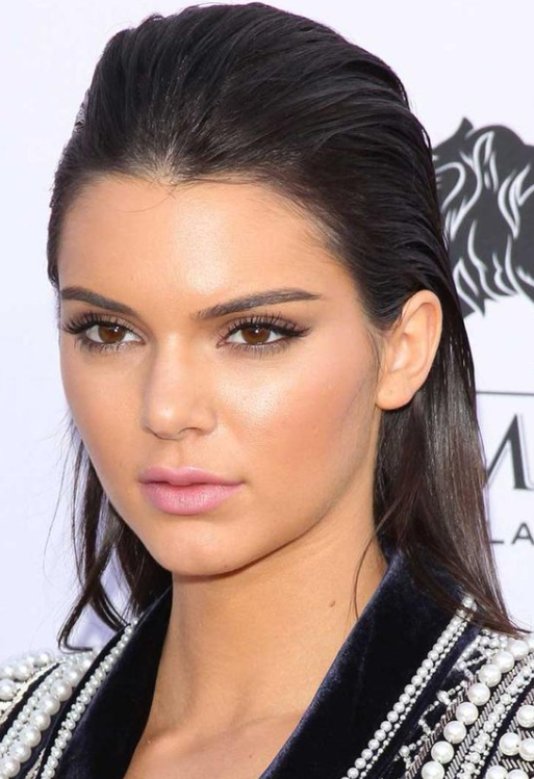 Provocative down do is one of the classy and glamorous hairstyles for dark brown hair. The best part about this hairstyle is it gives wet hair effect. It is a perfect hairstyle for a night club. Isn't it!
9.) Polished Brown Curls with Ombre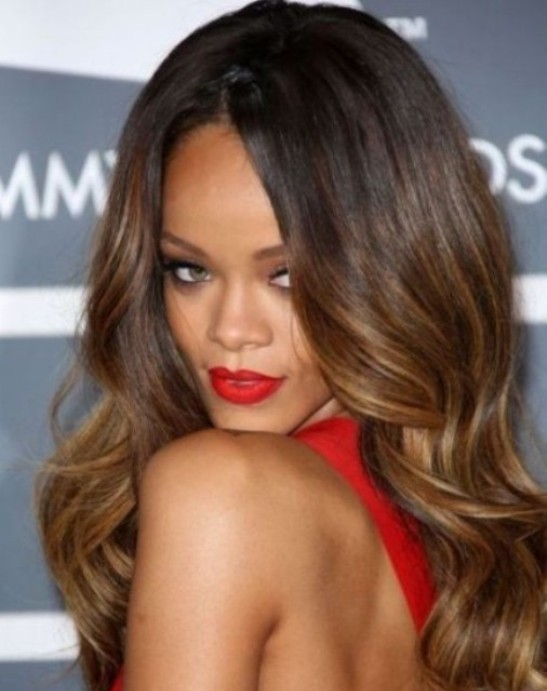 If you have dark brown hair then simple curls will make them more voluminous and appealing. It will definitely add glamor quotient to your look!
10.) Semi Updos for Dark Brown Hair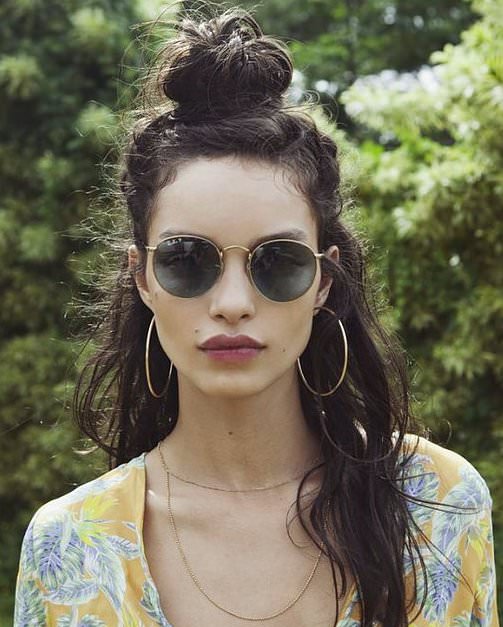 Semi updos are always in trend. You can never go wrong with them. It gives a messy look yet stylish. Whether you are going for a meet greet or a concert, this hairstyle will always enhance your beauty.
11.) Braids and Twirls for Dark Brown Hair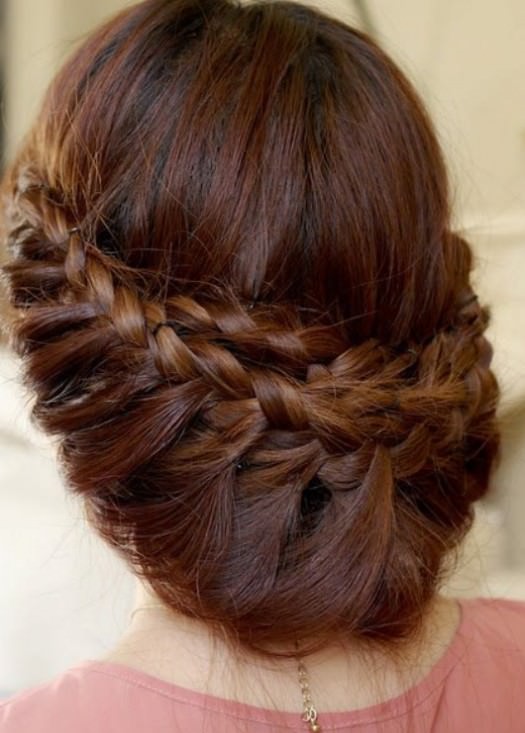 Braids and twirls are one of the iconic hairstyles for brown hair. Intricate braided hairstyles look classy when they are styled with brown hair.
12.) Dark Hair with Bright Highlights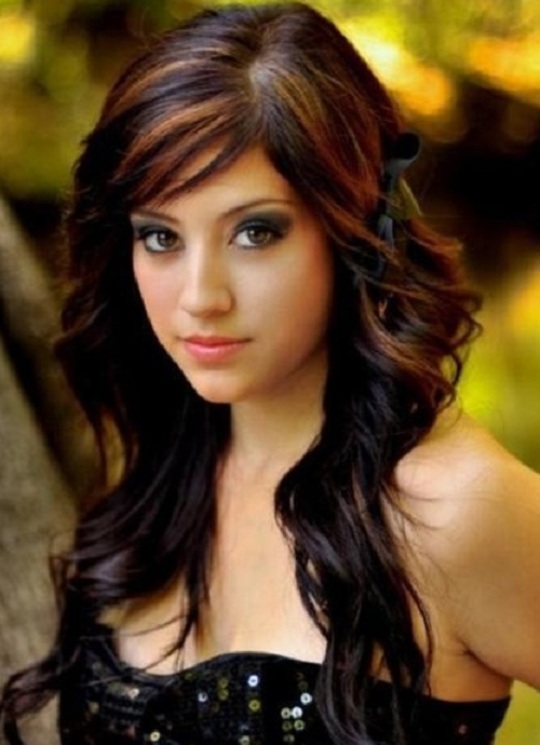 Highlights for dark hair color especially brown color comes up very well. You can color the roots. This hairstyle overall gives you an edgy and stylish look.
13.) Copper-Toned Waves on Brown Hair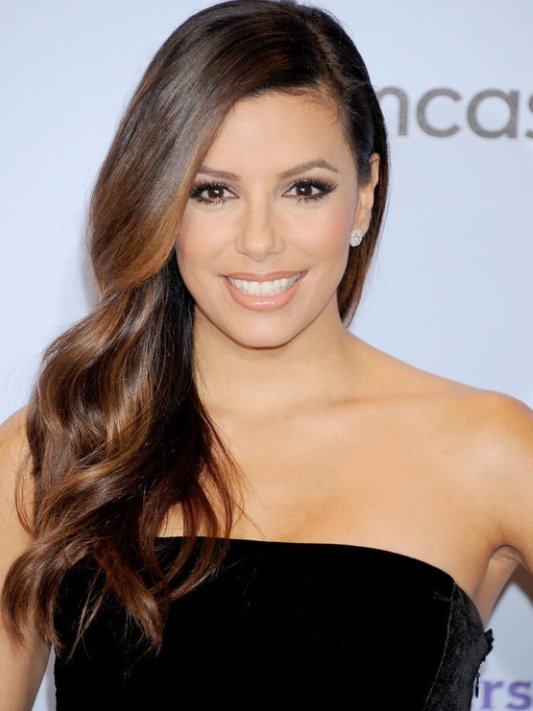 If you are looking for simple yet glamorous hairstyles for dark brown hair then try your hands on copper-toned waves on a brown color.
14.) Silky and Smooth Dark Brown Hair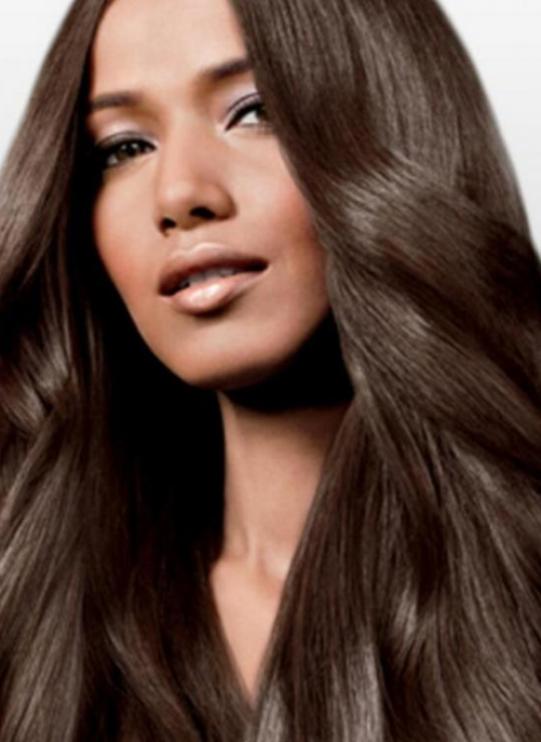 Simple hairstyle with minimal accessories and colors can also look stunning. This hairstyle goes well with heart shaped and round-shaped face.
15.) Bold Tangerine Accents for Brown Hair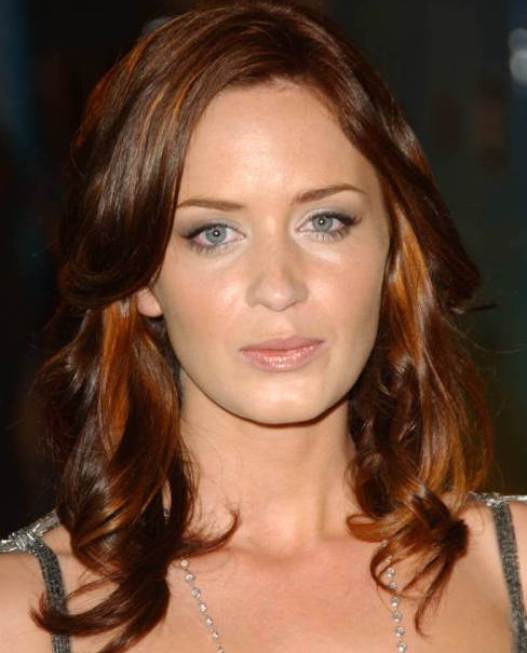 Tangerine highlights matches with dark burgundy brown hair. The copper highlight will definitely add some oomph to your look and will enhance your personality.
16.) Classic Chocolate Highlights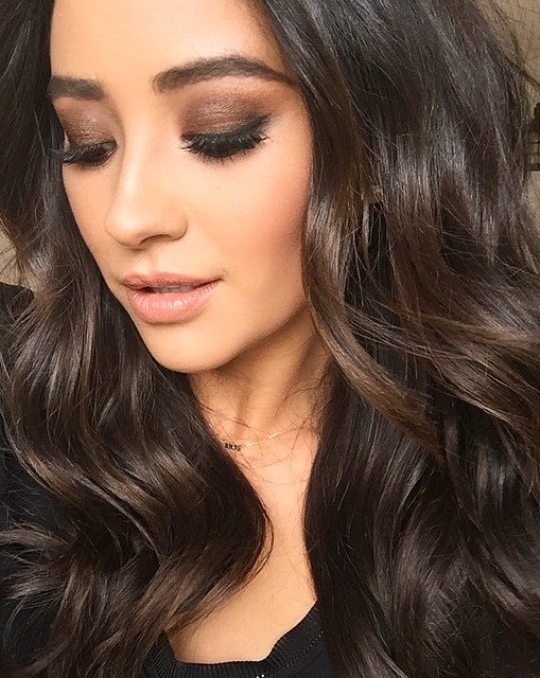 Classic chocolate highlights are one of the trendiest hairstyles. If you love veteran diva's look then this look is definitely for you.
17.) Dye Blonde Hairstyle with Dark Brown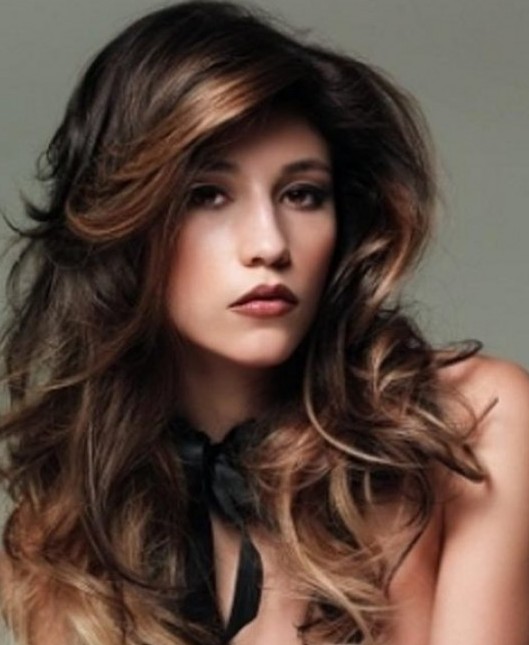 A blonde hairstyle with dark brown will take your looks one notch higher. You will certainly dazzle in the party with this hairstyle.
18.) Balayage Ombre Short Wavy Hairstyle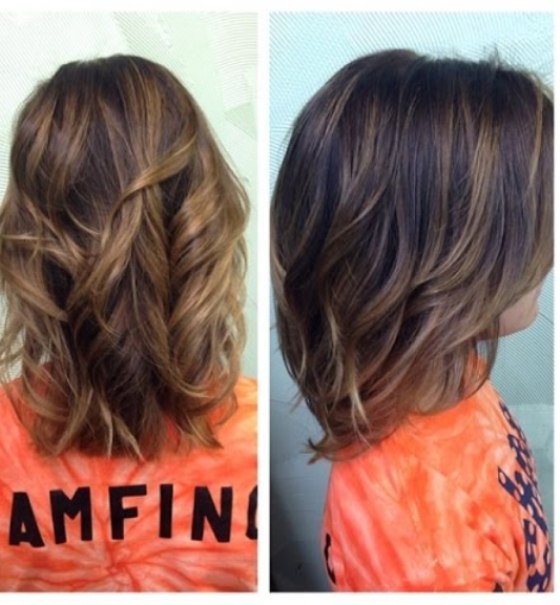 It gives a sun kissed natural look, go for a balayage ombre. And to accentuate it you can curl your short locks.
19.) Deep Dark Brown Hair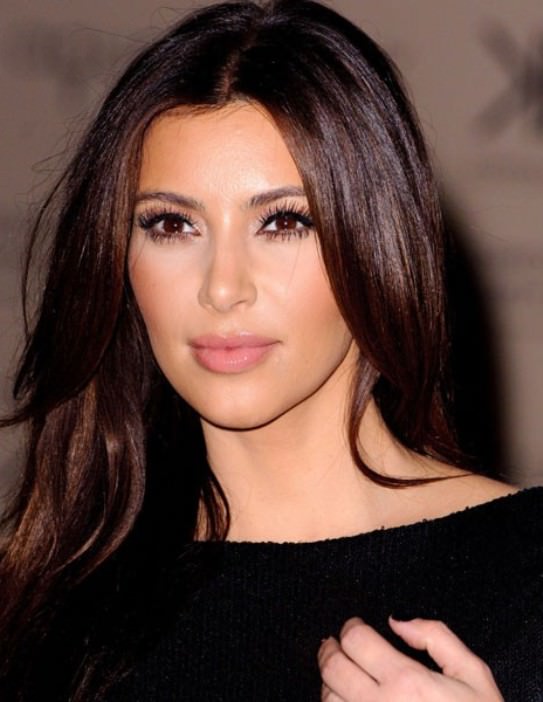 If you want a simple yet classy look, then get deep dark brown hair. Just a nice hair color will give you a different hair look. To accentuate it you can accessories or can simply straighten it.
20.) Brunette Chignon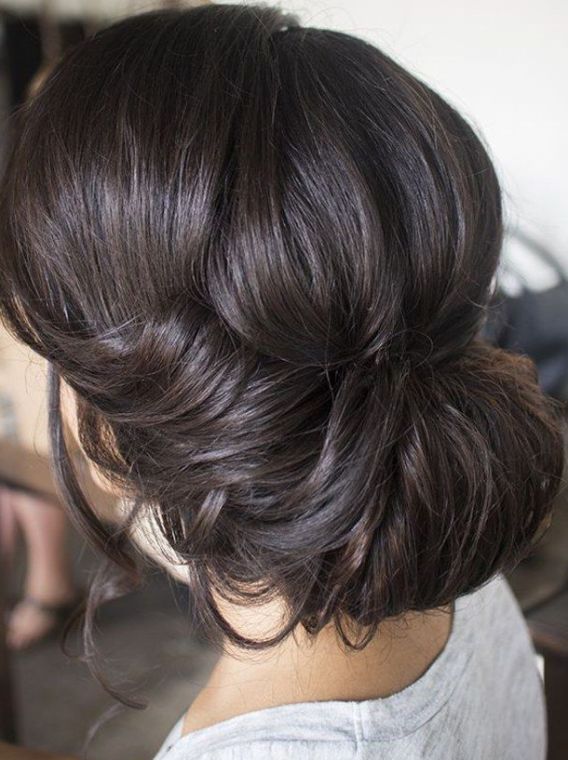 Last in our list of glamorous hairstyles for dark brown hair is brunette chignon. This gorgeous updo will give you glamorous look. This sassy hairstyle will surely earn you loads of compliments.