Every girl wants to look stunning on her prom night. And why not, after all, it is her special day. For this special day, you need to get ready in a special way. Most of you must have been confused on what should you wear, what hairstyle you should go for and similar things si that you can look best. Well, select any dress and trust us you are not going to look less than any showstopper with exquisite prom updos for long hair that we have listed below.
List of Exquisite Prom Updos for Long Hair:
1.) Volumized Low Chignon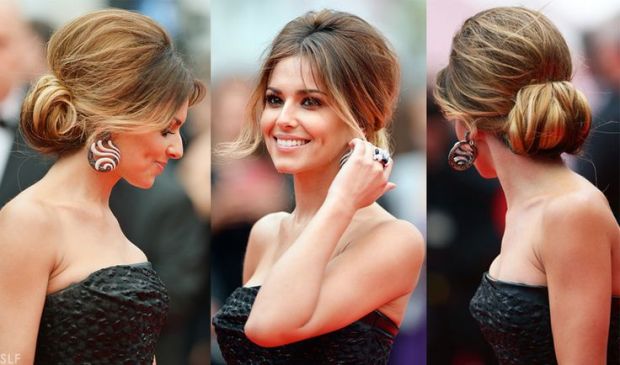 The volumized low chignon is one of the sophisticated and best prom updos for long hair. It goes well with straight hair. So if you have straight hair then you know which hairstyle you have to go for in your prom.
2.) Curled Floral Updo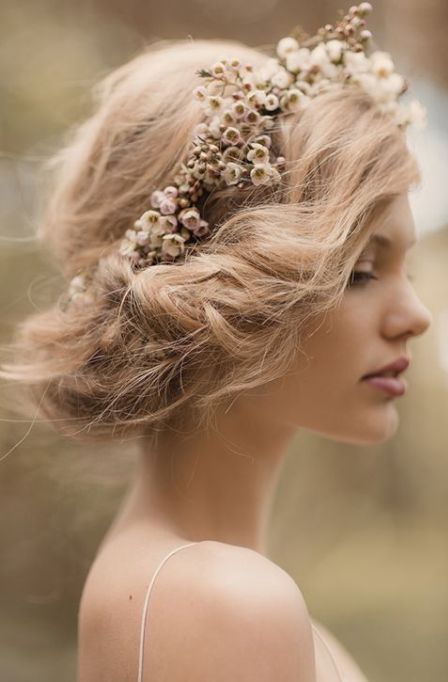 Curled floral updo is all about placing petals, flowers and floral crown in your hair. It gives a refreshing look. This hairstyle is perfect for especial occasions like wedding and proms. This tender updo will surely earn you oodles of accolades.
3.) Side Bun Twined with a Braid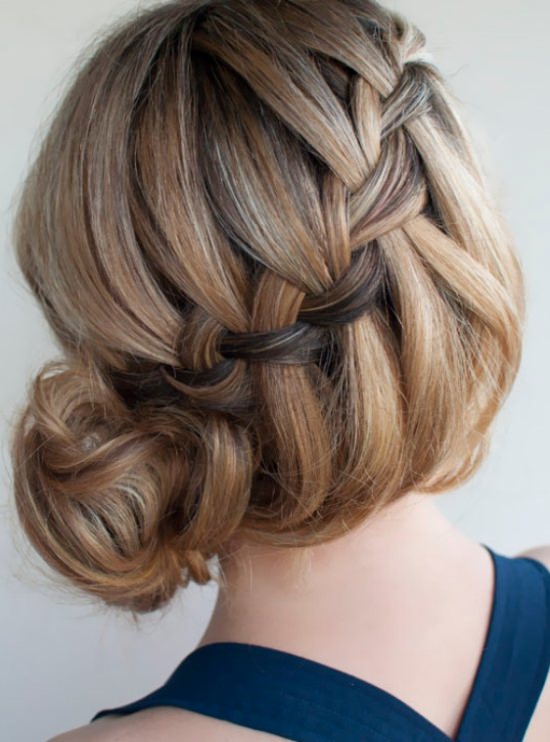 Side bun twined with a braid is one of the exquisite prom updos for long hair. This asymmetric seashell braid can add a fancy look to your hairstyle. With this look, you do not have to juggle with your tresses every time and you can enjoy your night.
4.) Fish Tail Bun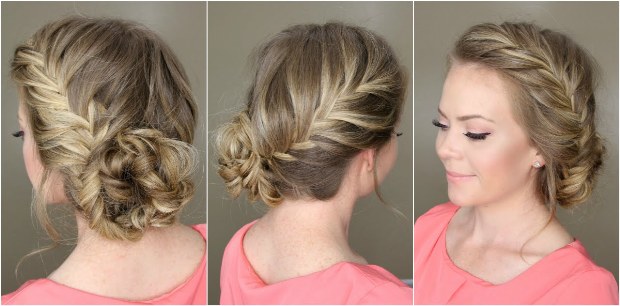 Next, in the list of exquisite prom updos for long hair is fishtailed bun. This classy fishtail braid adds uniqueness to your look. And when it is teamed up with a bun, nothing can be perfect than this. It gives a clean look like a snail resting in its cocoon.
5.) Messy Braided Updo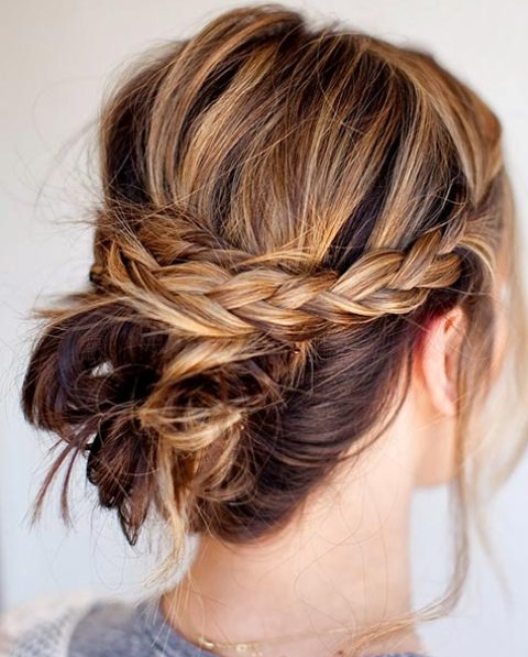 If you are looking for a tousled look for your prom night then try your hands on messy braided updo. This braid will never go off the fashion. The messy updo will accent your looks. This updo is in current vogue. For exclusive-stunning look, this updo must be in your to do list.
6.) Loose curly updos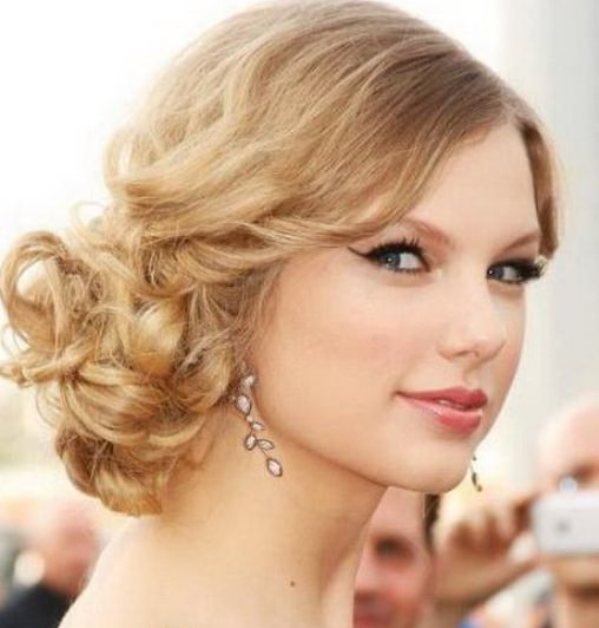 If you want to go simple yet want to make a style statement in the prom than go for loose curly updos.  Brace the look with fancy hair beads or hair pins.
7.) Wavy Updo for Long Hair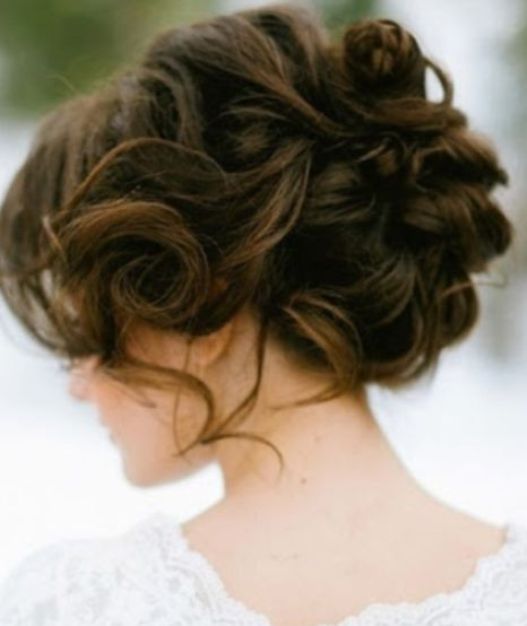 If you have a natural wavy hair then this hairstyle will suit best for you. All you have to clasp all the hair altogether and make a loose bun on your nape. To make the look more appealing use trendy hair clips.
8.) Elegant Twisted Fauxhawk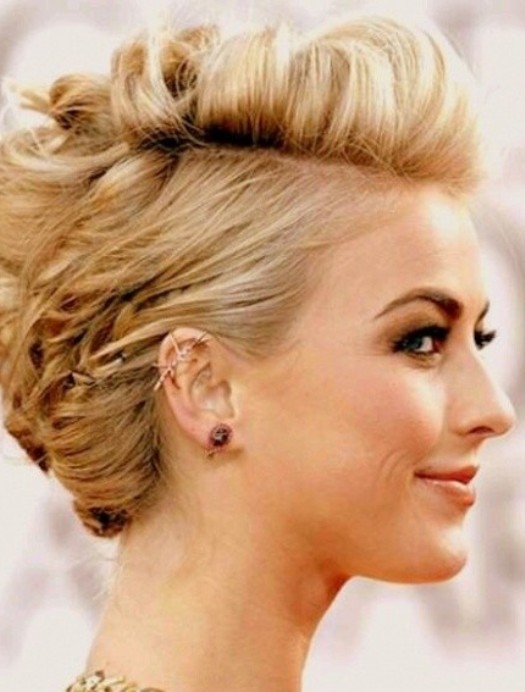 If you do not want to shave your tresses from sides yet wants a mohawk look then try your hands on this elegant twisted fauxhawk. This will surely give you stunning look and compliments at prom night.
9.) Messy Pinned Updo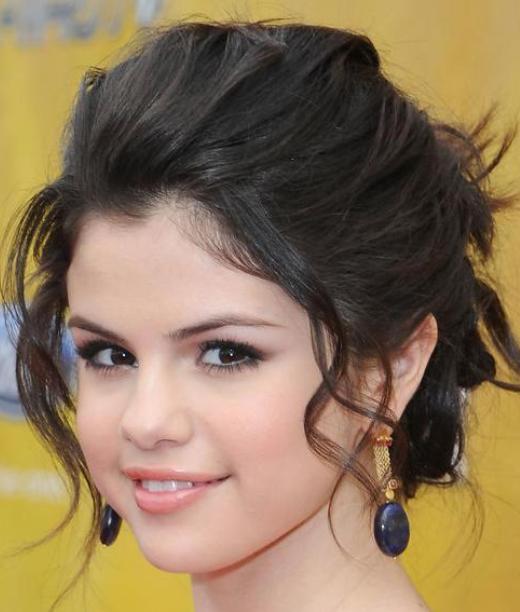 This messy and tousled hairstyle is in the fashion and it's surely going to stay for a long time. To make it more interesting pin a nice hair clip or bids and you are good to go at prom.
10.) Pony Updo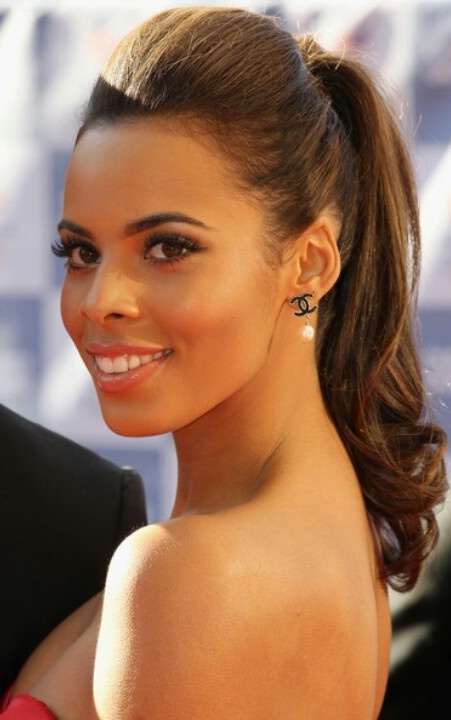 Pony updo is one of the best and classy prom updos for long hair. Pony suits every face type. And the twist in it, can really enhance your features. This classy ponytail will go with any and every dress you have chosen for prom night.
11.) Loose Low Bun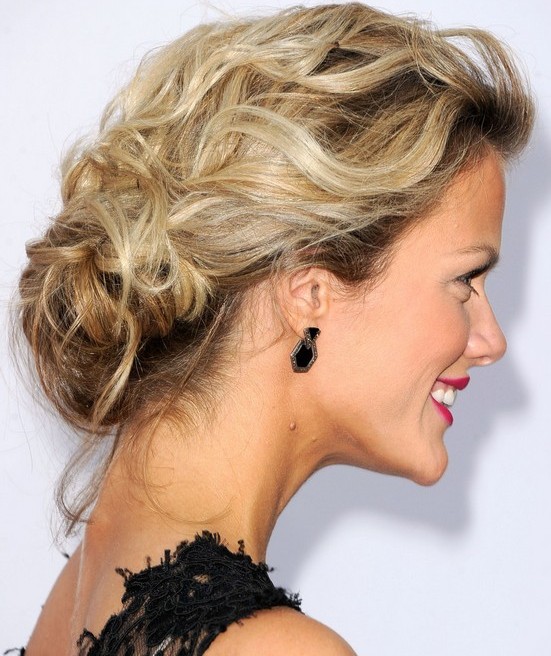 Another hairstyle in our list of exquisite prom updos for long hair is a loose low bun. If you are planning to wear a long gown then this updo is perfect for you. To make it funky, you can tug a flower or nice hair accessory.
12.) Asymmetrical Braided Updo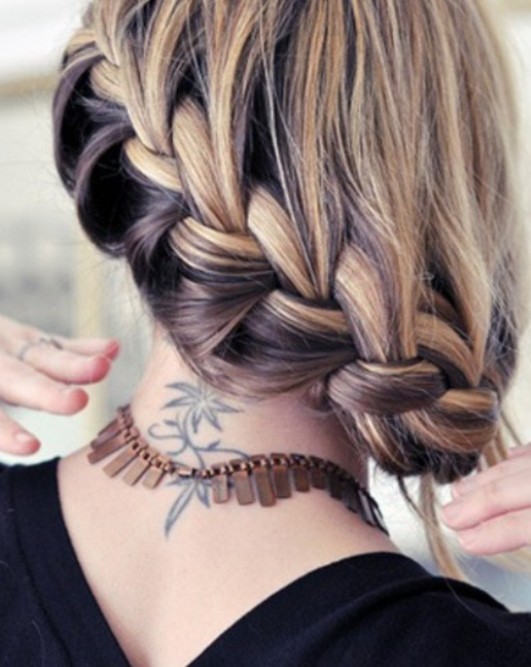 This asymmetrical braided updo is one of the best and sober prom updos for long hair. The best part of this hairstyle is once you make this hairstyle you do not have to think about and enjoy your night without any worries.
13.) A Loose Bun with Waves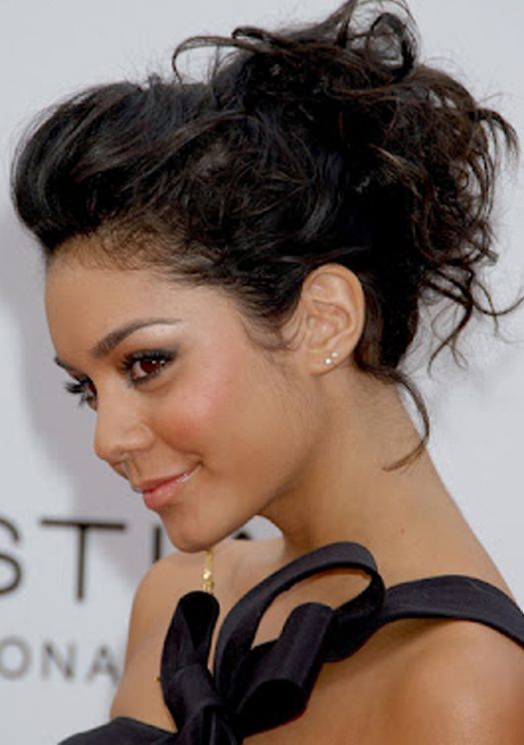 Next, in the list of prom updos for long hair is loose buns with waves. If  your tresses are naturally curly then this hairstyle will suit you best. You can also get the soft waves with a curler or a straightener. To make it exquisite wear a classy or funky hairband.
14.) A Frisky Brown Bow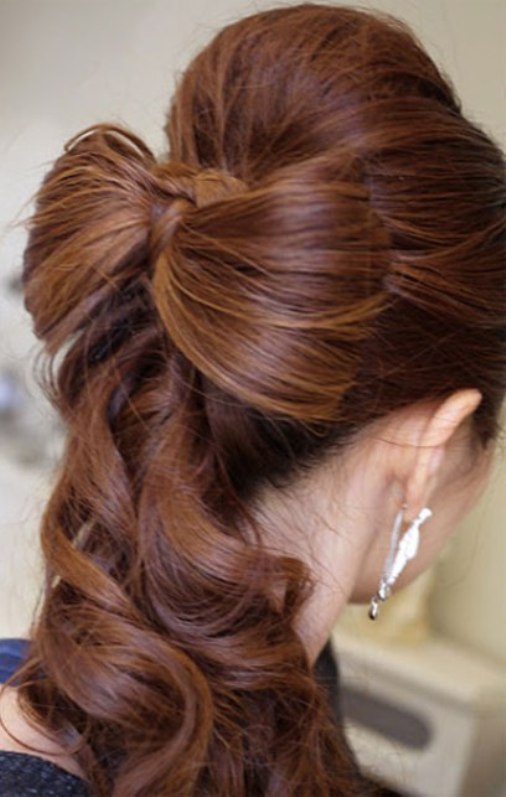 This half up and a half down updo looks great on every face type. It is an ideal hairstyle for prom or beach party. It definitely going to turn many heads at the event!
15.) Classy Cockshell Hairstyle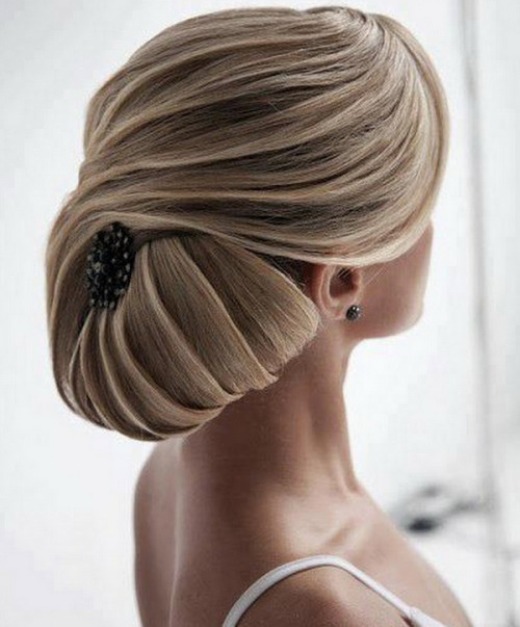 This is an intricate hairstyle that will give you supreme look, the ones like queens. This divine look is perfect for prom and wedding as well.