Braids are not restricted to the shoulder-grazing and long hair. In fact, they can be woven in short hair as well. There are plenty of cool braids that you can try on your short hair. From waterfall braid to Dutch short hair can embrace all types of braids and plaits. Read more, to know cool braids for short hair.
List of Cool Braids for Short hair:
1.) Ombre Halo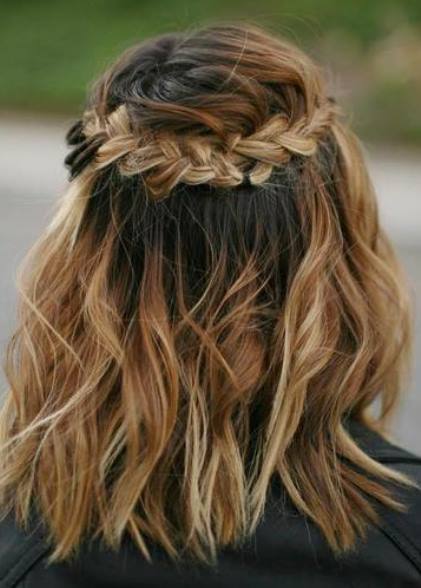 This is one of the best braids for short hair. All you need to do is shape a crown out of the two side braids. You don't have to keep it neat since messy version looks more classy. This hairstyle will look best on the ombred hair rest is your choice.
2.) Braided Half Updo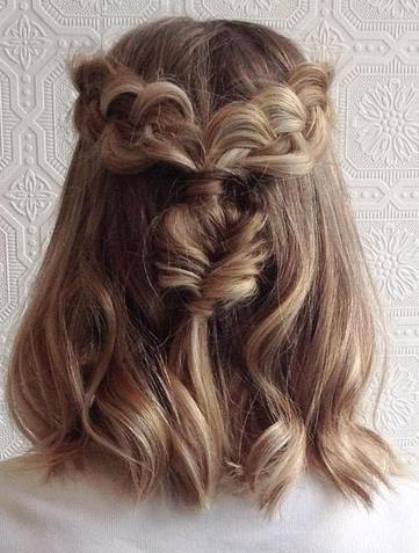 If you have short hair then you can consider this classy hairstyle. This features two side braids weaved in a single braid. You can try your hands on any of the braids like Dutch, French or fishtail.
3.) Banging Braid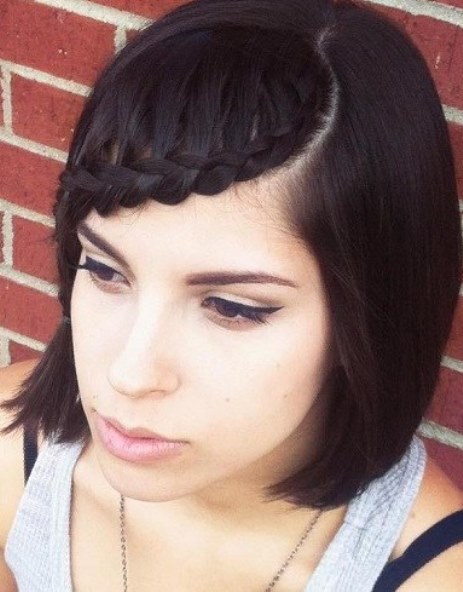 Side bangs can be styled in a number of ways. This hairstyle is apt for the bob haircut. The braid begins from the hairline. This is definitely one of the soothing braids for short hair.
4.) Pretty in Mohawk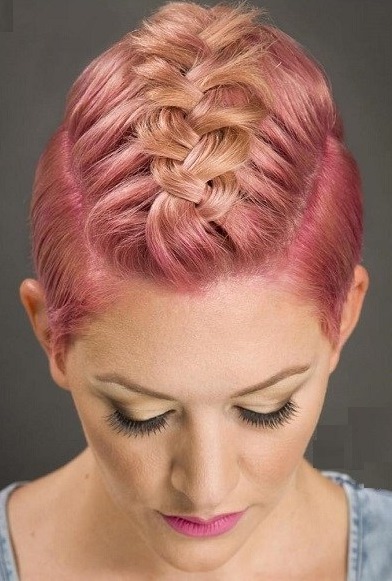 This hairstyle might remind you of a Mohawk or faux hawk haircut in which sides are shaved. This looks nice with a pop of champagne in it.
5.) Wild Waves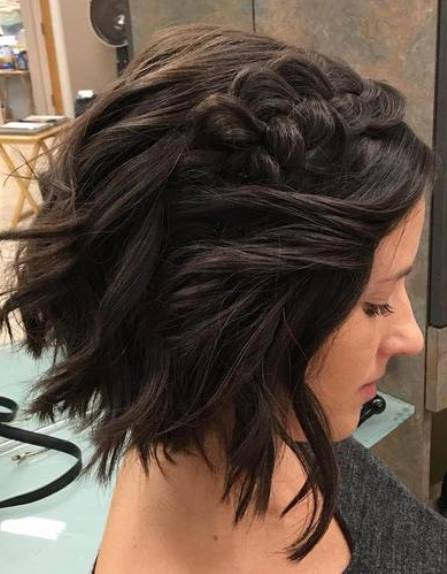 This is one of the simplest braids for short hair. You can don it with a formal and casual outfit as well. This hairstyle looks great on the bob hairstyle. The messy waves just add the aura of the wildness to the hairstyle.
6.) Ice queen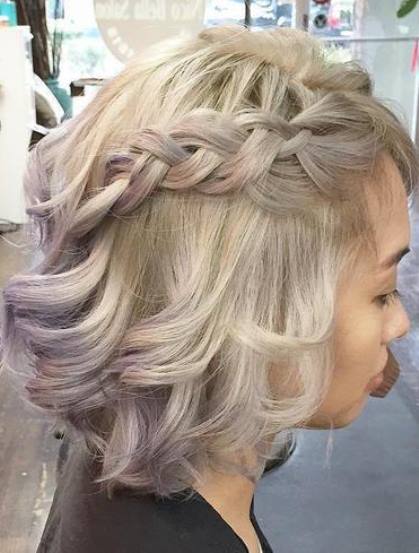 If you are looking for something unique then you must try this hairstyle out. This is a beautiful blend of the gray and ombre and braid on the crown. Keep the braid loose for a messy look.
7.) Modern Mermaid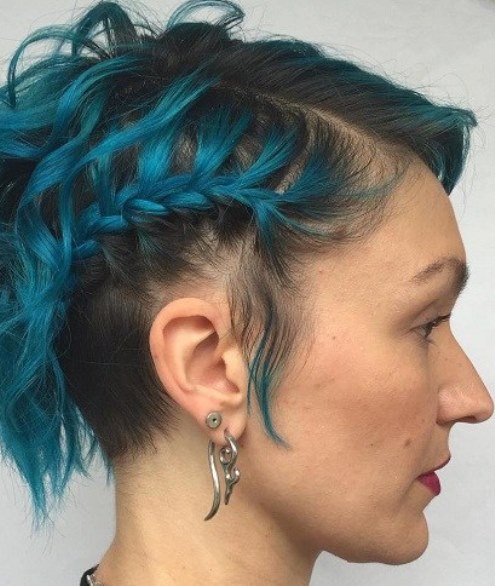 This hairstyle is not only about the braid, the pop of blue adds fun to it. This hairstyle will decently give you a modern mermaid look. This hairstyle will definitely grab many eyeballs.
8.) Contrasting Crown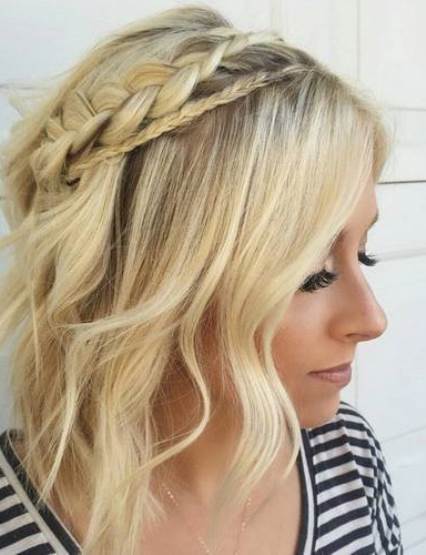 This hairstyle is all about the thick and thin braid. A chunky braid with small braid makes this style interesting and the messy waves take the hairstyle a notch higher. This is a perfect hairstyle for day date or lunch with your partner.
9.) Double Wave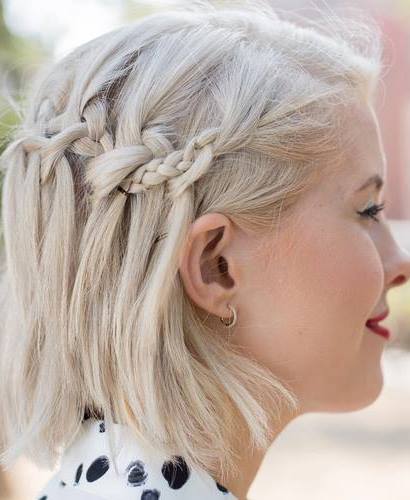 The smaller will be the braid the easy would be to carry it on the short hair. This hairstyle is a nice blend of the chunky and thin braid interweaved at one side. This hairstyle will go well with the platinum blonde and ash blonde.
10.) Braided Topknot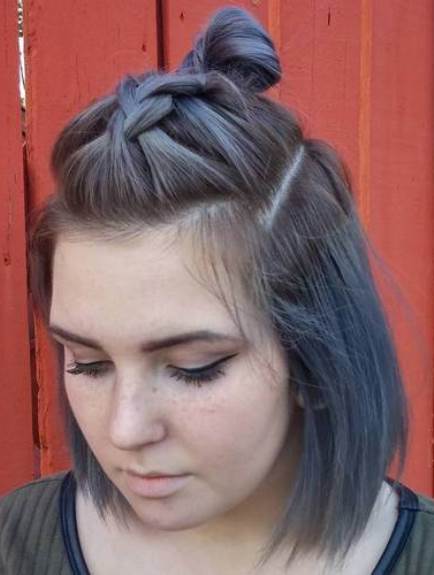 This is one of the scintillating braids for short hair. The French braid tied in the topknot makes the entire look interesting. The light hue of colors like blue will enhance the style.
11.) Waterfall Braid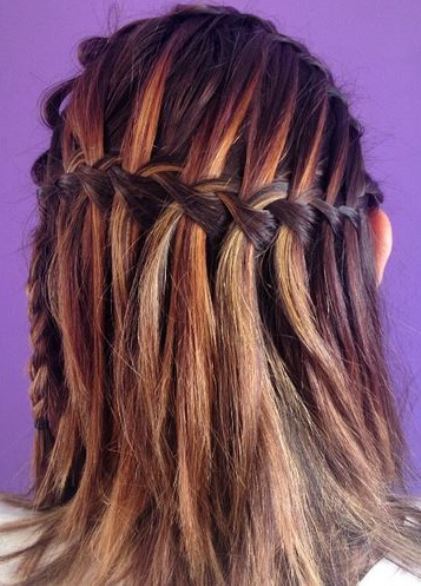 If you thought, waterfall braid is only for long and shoulder-grazing hair then this hairstyle will definitely prove you wrong. A soothing waterfall braid on short hair looks as elegant as on long hair. Just a few minutes and you are good to go with this hairstyle.
12.) Loose Loops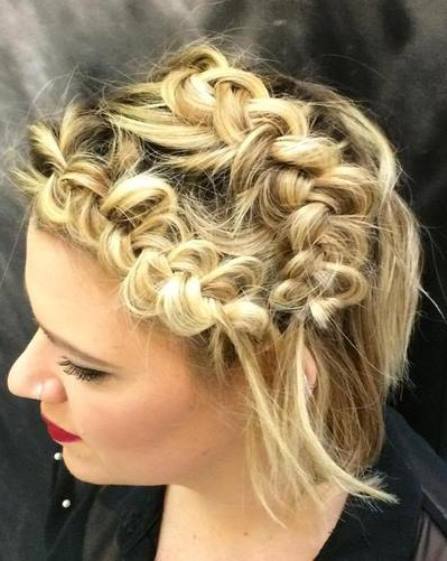 This is one of the messiest braids for short hair. All you need to have is hands on the Dutch braids. This messy hairstyle is perfect for a day outing, it will look stylish all day long.
13.) Mohawk with Side Cornrows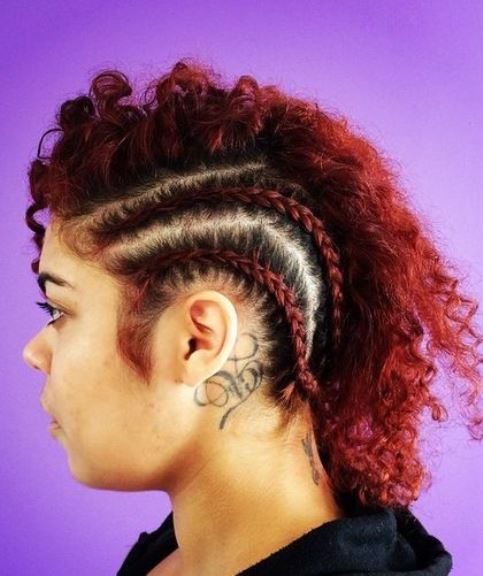 This hairstyle is quite popular among black women. The detailed braids at the side give all new look with curls flowing on the other side. To make your look stand out you can go for red hair color.
14.) All- in-one Updo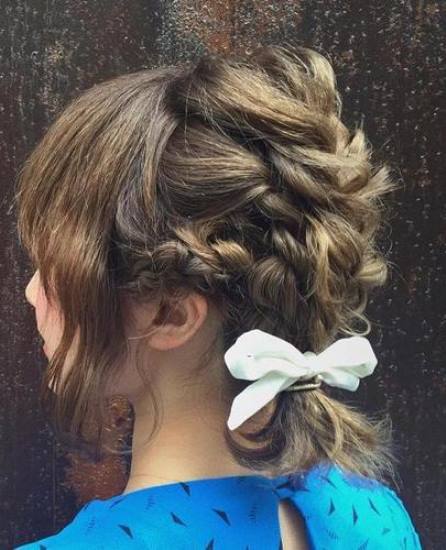 If you want to nicely weave your short locks then go for this hairstyle. It calls for numerous braids. The chunky braids look nice with a side braid. This twist of plaits gives a graceful look.
15.) Natural Headband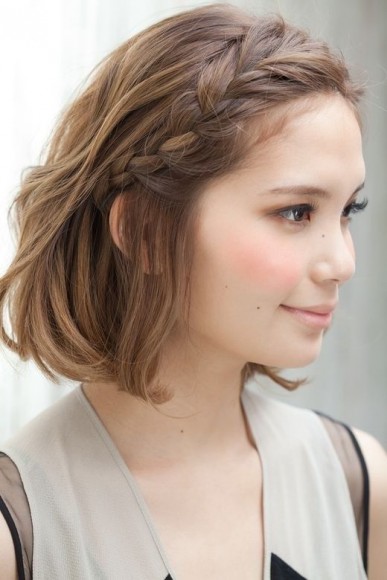 This is the natural way to accessorize your hair. The braid in this hairstyle is placed like a headband. It gives an edgy look.