Lavender oil is one of the essential oil that has a bounty of benefits. From, hair, skin to health this oil can be used as a remedy for numerous problems. Lavender essential oil is very light and has a good fragrance too. Moreover, it is natural and does not contain harmful chemical like most of the hair care products tend to. Thus, you can use lavender oil for healthy hair. Read more, to know uses of lavender oil for hair.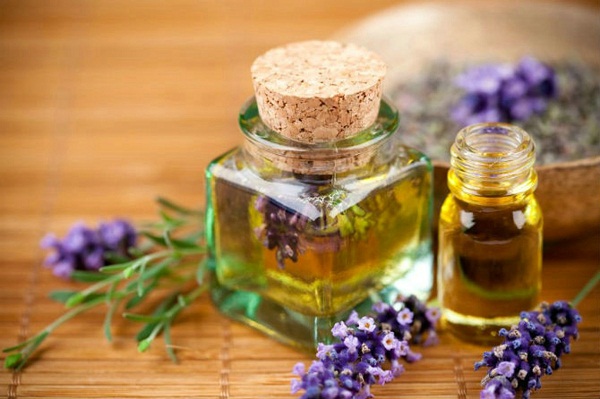 Uses of Lavender Oil for Hair:
1.) Use Lavender Oil as Anti Dandruff
First, quality of lavender oil for hair is, it works as an anti-dandruff solution. It helps you to get rid of the scalp infection such as dandruff and itching. The prime causes of dandruff is a filthy, oily and dry scalp. Lavender oil maintains the pH level of the scalp and does not let it get oil or dry in access. It moisturizes the scalp and removes all the dead particles.
Directions to Use Lavender Oil for Dandruff:
In a bowl mix two tablespoons of olive oil and a few drops of lavender essential oil.
Heat this combination of oils in the microwave for a few seconds.
Use this oil to massage your scalp. Regularly. You can also add a few drops of lemon juice.
After applying the oil cover your head with a shower cap and leave it on for an hour.
After an hour shampoo it.
Alternatively,
Mix a few drops of rosemary oil into the lavender oil before applying it.
Massage the oil into the scalp. Leave it for a half an hour.
At last, wash your hair with a mild or herbal shampoo.
2.) Helps in Treating Head Lice
Lavender oil is antiseptic in nature thus, it is an excellent remedy for head lice. It is a common problem among the children and people with long hair. Since head lice multiply very fast so you need to treat it at the earnest. Lavender oil does not let the head lice breath and thus, they die.
Directions to Apply Lavender Oil to Get Rid of Head Lice:
Massage a generous amount of lavender essential oil onto your scalp and throughout the length of the hair.
Leave it on for 30 minutes and then rinse it with an anti head lice shampoo.
During the final rinse use dilute ACV.
Then use the nit comb to remove the dead lice.
Make sure that your hair is wet while combing.
Do this regularly to get rid of head lice.
3.) Lavender Oil for Hair Conditioning
Lavender oil can also be used as a natural conditioner. It nourishes the hair and treats the hair damage. This conditioner is good for overall health of the hair.
Directions to Use Lavender Oil as a Conditioner:
Boil handful of lavender in the water.
Add a few drops of lavender essential to it.
Use this mixture to apply on your hair.
Leave it on for 10-15 minutes; rinse your hair with water.
4.) Lavender Oil for Hair Growth
Lavender oil also helps in treating hair loss. The prime causes of hair loss are anxiety, stress, and depression. The essential oil deals with all the  problem and thus, it is a great natural remedy for hair loss. It improves the blood circulation to the hair shafts that promotes hair growth. Moreover, it provides a calming effect that comes handy for curing hair fall.
Directions to Use Lavender Oil for Hair Growth:
In a bowl take two tablespoons of the base oil like coconut, olive or almond oil. Heat it in the microwave for a while.
Then add a few drops of lavender oil to it.
Deep your fingers in the bowl and apply the oil on the scalp. Give your hair a nice massage with fingertips in the circular motion. Make sure the oil cool down sufficiently before applying.
Apply the oil on your entire head and throughout the length.
Once you have applied the oil thoroughly either leave it overnight or wrap your head with the hot towel. This will help to absorb the oil thoroughly.
Leave it on until it cools down completely then wash your hair with an herbal or mild shampoo followed by the conditioner.
For effective results, you can add some herbs into the oil before applying.
Do this once in a week to get rid of hair loss.
5.) Lavender Oil Treats Alopecia Areata
Alopecia areata is an immune disorder is also known as spot baldness. In such condition, the hair is lost from some parts of the body mainly from the scalp. The primary cause of this autoimmune disease is heredity. It can also occur from one of your relatives as well. But this problem can be dealt and that too with lavender oil. The essential oil has all the properties that promote hair growth on the bald parts.
Directions to Use Lavender Oil for Alopecia Aerate:
Take some lavender oil into the bowl.
Use the lavender oil to massage your scalp and the areas that are bald.
Regular massage of this oil will help in hair growth.
For effective results, you can combine other essential and base oil into it before applying.