This article is about hot oil treatment for hair. When we talk about healthy and strong hair, hair nourishment is one of the most necessary things that one should go for. To get healthy hair, the first thing that we require is healthy roots and scalp. If the roots are not healthy, no external application on hair can help you. Hot oil massage helps strengthen your roots and help you have strong and healthy hair. Along with that, it helps make scalp healthier and thus helps you get strong and healthy hair. In this article, we are going to discuss the ways to use hot oil treatment for hair.
Hot Oil Treatment for Hair Process:
Every girl wishes to have long and healthy hair. Talking about books and novels, the beauty of a girl is always defined with the beauty of her hair. Thus, most of the women wish to have thick and long hair. Not only women, men also want to have thick hair. Moreover, men should have thick hair as they are more prone towards baldness. Thus, looking after hair is equally important for men. Here is the method that you can follow to get healthy hair at home.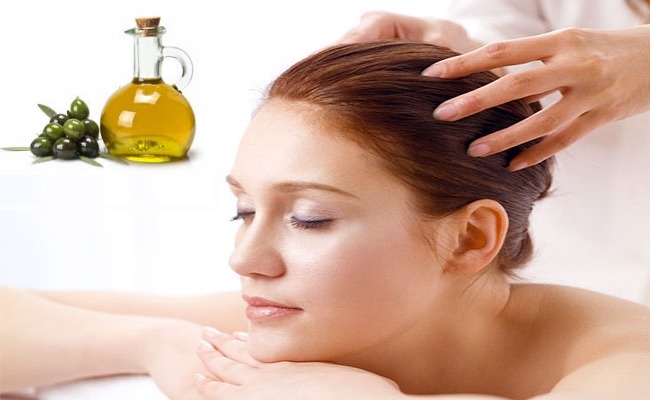 Here are different steps that you can follow for hot oil treatment for hair.
1.) Get the Coconut Oil/Olive Oil
When we talk about hot oil treatment for hair, the first thing that comes in mind is coconut oil. Coconut oil is easily available in the market. It is the oil that has been used since ever to treat a number of hair related issues. It is widely known to grow hair long. Apart from that, it also helps you get rid of dandruff and itchy scalp. The good part about coconut oil is that it is easily available at stores. Coconut oil is available in jar which is solid form. At room temperature, it is in solid form, but when exposed to life, it melts. It easily melts down in your palm as well.
You can ago for olive oil as well. It is a natural moisturizer that helps treat hair problems like dandruff and itchy scalp. It is liquid at room temperature and can be used effectively. But, olive oil is not rich in protein as coconut oil and thus, you are advised to go for coconut oil for hot oil treatment for hair.
2.) Wash Your Hair
Now starts the real process of oil treatment for hair. Washing up properly is first and the foremost way that you should go for in order to nourish your hair well. What you have to do is, the day you plan to go for hot oil treatment for hair, wash your hair nicely with your normal shampoo. Avoid using gel and other hair products as these products work as impediments in the way of nourishing your hair.
3.) Prepare the Water Bath
Now it's time to prepare the water bath. Here you have to collect and mix all the ingredients that you require for hot oil treatment for hair. Follow the given steps for the purpose:
Take a sauce pan and pour a cup of water.
Bring the water to boil.
Take a small bowl and add two tablespoons of oil to it.
Now, place this bowl in the boiling water.
Also, add a tablespoon of olive oil if you have dry scalp or dandruff.
In case you have fungal scalp problem, add jojoba oil to it. It is a natural fungicide.
Allow the oil to get warm. Make sure that it is not hot as you do not want to burn yourself with it.
Use an oven mitt to remove the oil bowl from the water.
4.) Wet Your Hair with Water
To begin the process of hot oil treatment for hair, it is important to wet you hair with water. Make sure that you use water to damp your hair. Otherwise, it won't allow oil to penetrate. So, if you have washed your hair, towel dry them well. Otherwise, just use a spray bottle to wet your hair with water.
5.) Massage Our Head
Take the oil bowl you had prepared and dip your fingertips in the bowl. Use the oil to massage your head with your fingertips. Massage your scalp nicely and make sure that your roots get the moisture. Massage in the circular motion for proper penetration of oil in the roots.
6.) Steam Your Hair
The process of hot oil treatment for hair is incomplete without steam. Heat allows the oil to sit in your hair and thus the roots of your hair absorb the oil nicely. Also, steaming improves the texture of your hair and also brings a shine to it.
Take a towel and dip it in the bucket filled with hot water.
Wring out the extra water and rap the towel on your head.
Allow it to be there for 20 minutes.
After 20 minutes, wash your hair proper with your regular shampoo.
This will protect the protein loss from your hair and will also help you have shinier, smoother and healthier hair.
Repeat the process once in a month for best results.