Are you bored with your long tresses? If yes, then simply chop them or go for Mohawk hairstyle. It will give you an edgy and glamorous look. For a celebrity look, you can try any of the Mohawk hairstyles. It will give you a versatile look and make you stand out from the crowd. To upgrade your style statement check 15 stunning Mohawk hairstyles listed below.
List of Stunning Mohawk Hairstyles:
1.) Curly Red Mohawk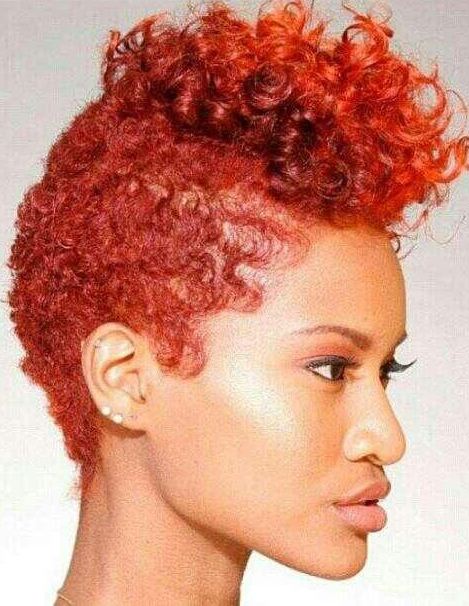 This hairstyle looks amazing on every women, especially if they have medium length hair. This hairdo will accentuate your whole attire. For a bold look, dye your traces into red or blonde color.
2.) Side Mohawk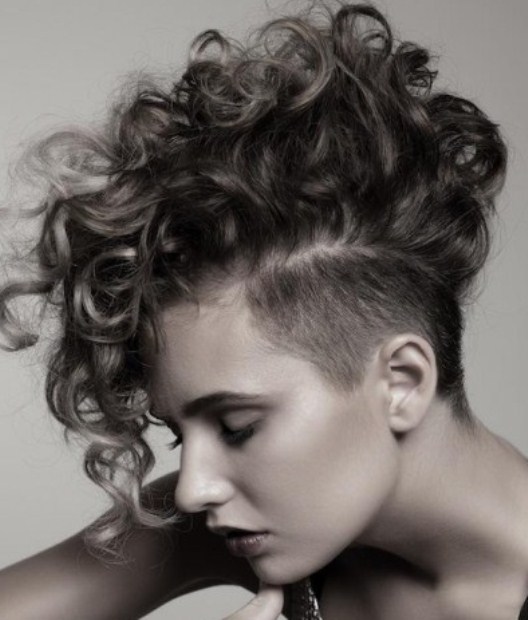 This hairstyle is one of the legendary Mohawk hairstyles. Many top celebrities have don this look. It gives an edgy and whimsical look. This hairdo will showcase your creativity and experiments with your beautiful locks.
3.) Box Braids Mohawk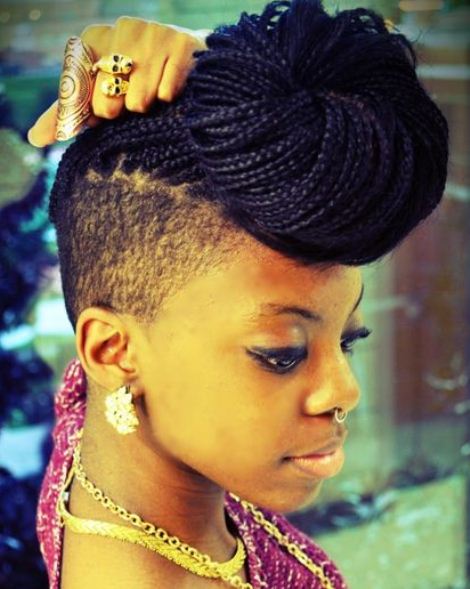 Next in the list of stunning Mohawk hairstyles we have box braids Mohawk. If you want to shed the monotony with your box braids then this hairstyle is definitely for you. This gorgeous Mohawk hairstyle will give you a new look altogether.
4.) Ponytail Mohawk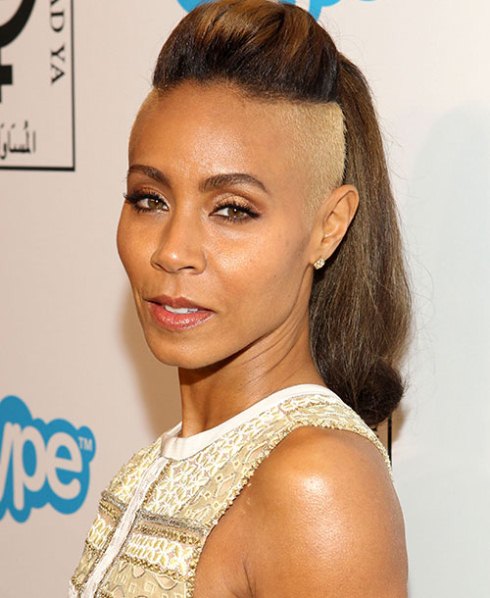 A casual ponytail is probably the simplest hairstyle. To make it more interesting get your tresses shaved from the sides. This will give you a bold and edgy look.
5.) Bun Mohawk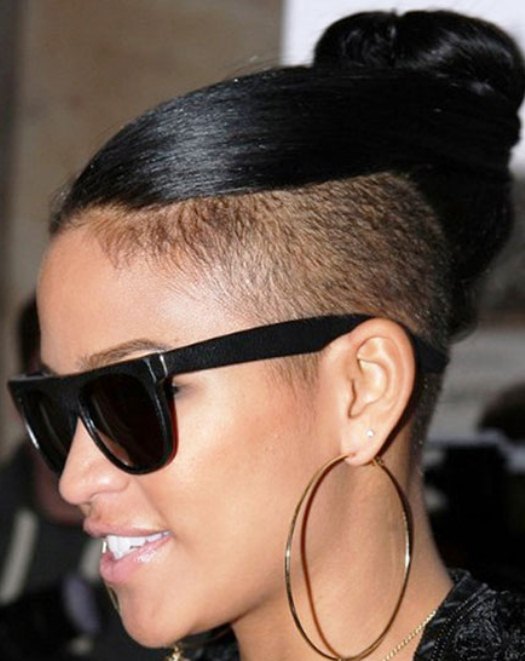 Most of the girls just clasp their hair into a bun and leave the house when they are running late. To make this simple hairdo more classy get your sides shaved. This eye-catching bun will defiantly earn you loads of accolades.
6.) Blue Hair Mohawk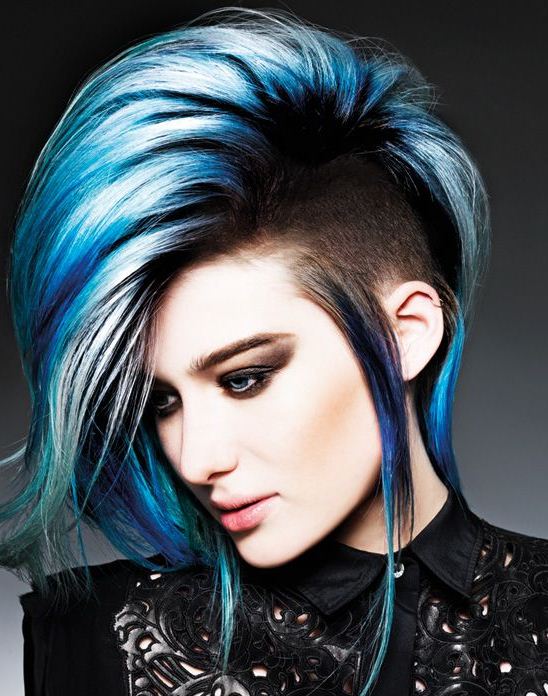 Update your old girly look with this head-turner blue hair Mohawk. This is surely one of the sexy Mohawk hairstyles. To add a punk in your looks simply blow dry your locks. For an exclusive look do try this stunning hairstyle.
7.) Twisted Bantu Mohawk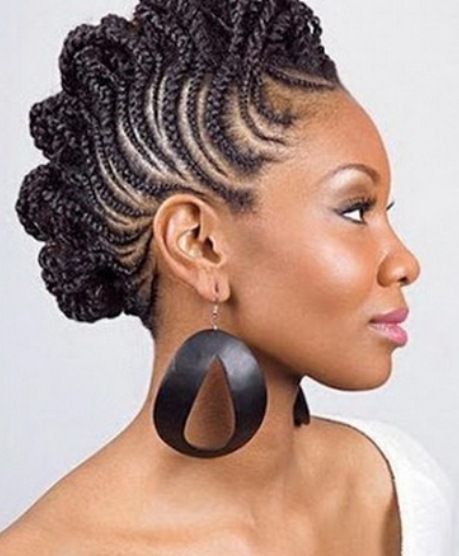 To add a twist to your old boring hairstyle get twisted Bantu Mohawk. All you have to do is shave your sides and twist or braid them. This will add a striking feature in your personality. What else do you need?
8.) Curly Faux Mohawk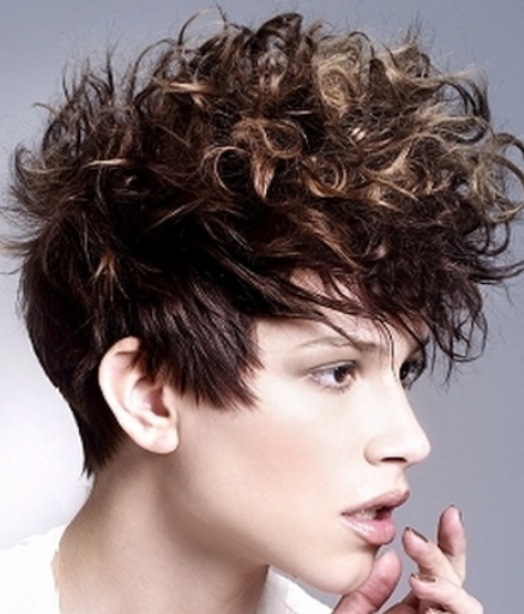 For sexy and eye catchy look go for this curly faux Mohawk. A bunch of luscious curls on the top of your head will add to your height as well. This is one of the best Mohawk hairstyles especially for summers as it will help you to beat the heat.
9.) Spiky Mohawk

This hairstyle is for all those girls who adore boys hair. This hairstyle will give you a boyish look yet you can nail the look with the simple accessories. This carefree and quirky hairstyle is definitely one of the stunning Mohawk hairstyles.
10.) Curly Highlighted Mohawk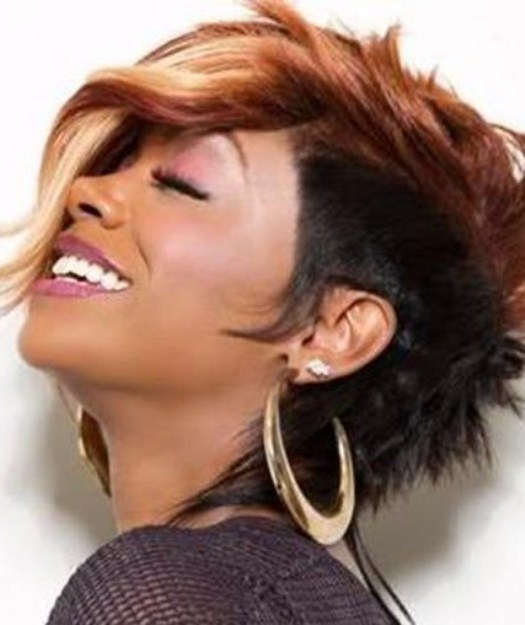 If you want to flaunt your medium length tresses then this hairstyle is perfect for you. The perm will give you a stunning look. To Take this hairstyle one notch higher, highlight your tresses.
11.) Side Shaved Long Hair Mohawk
Long dark hair can be boring at times, to break the monotony shave them from the sides. You can either leave your back hair loose or can simply clasp them together. In any way you are going to be a stunner.
12.) Blonde Teased Mohawk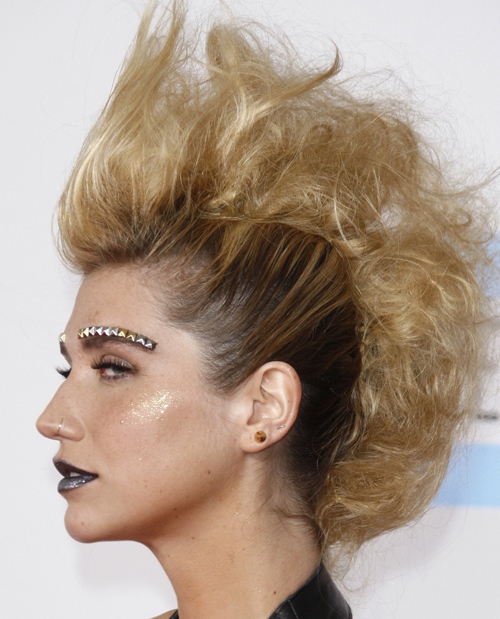 If you are looking for a fresh and exotic look then try your hands on blonde teased Mohawk. It will add volume to your tresses and give you an enthralling look .
13.) Classy Wavy Mohawk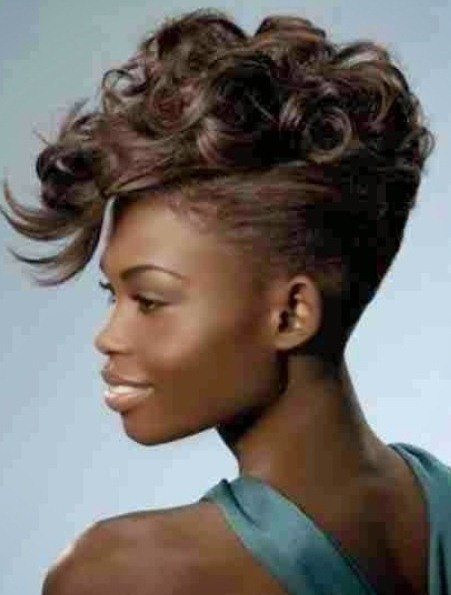 There is something classy about wavy locks, they give a depth to your look and add novelty to it as well. This is surely an ideal hairstyle for a hot season.
14.) Cassie Roll Mohawk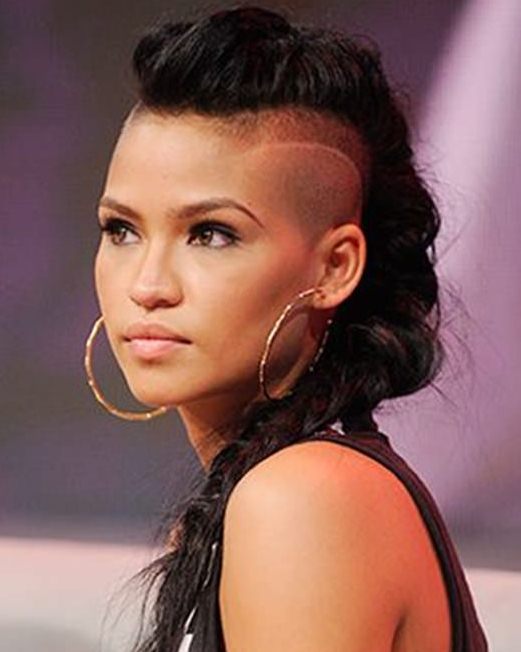 This hairstyle is one of the starry Mohawk hairstyles. This hairstyle is defiantly for all the Cassie fans out there. To look vivacious like her dawn this edgy hairstyle. With this look, you will surely create your own style statement.
15.) Versatile Mohawk
To get the different hairstyles in one go, choose this versatile Mohawk. As the name suggest it will help you to showcase different trendy hairstyles. Its up to you which hairstyle you choose with this Mohawk.